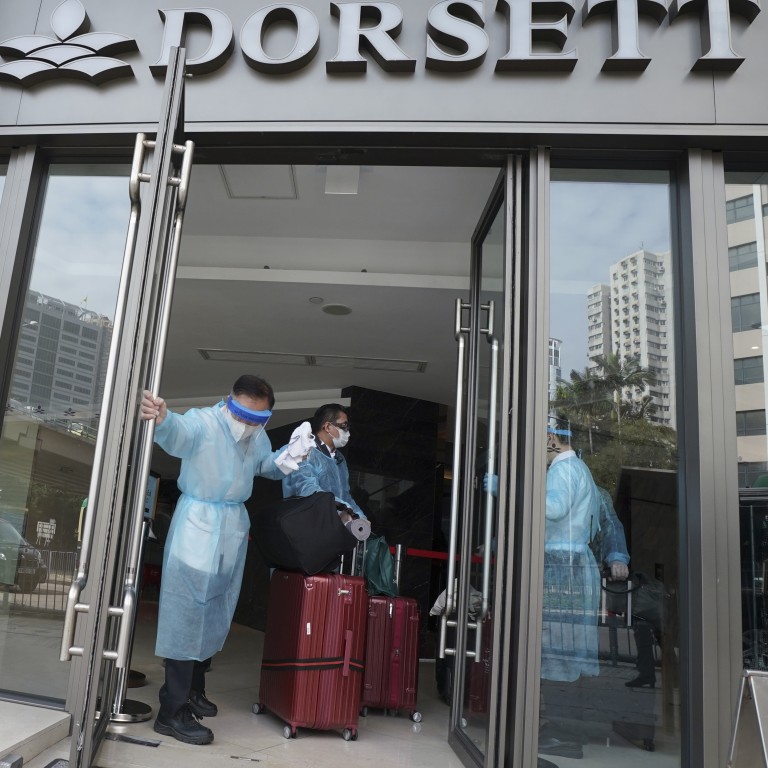 Hong Kong fourth wave: lack of affordable hotel rooms, cost of extra week in coronavirus quarantine have left travellers stuck overseas
The high costs facing those trying to get into the city has mostly affected domestic workers and Hongkongers overseas for the holidays
While the government says capacity at designated hotels is 'largely adequate', availability of rooms for less than HK$700 a night is vanishingly small
Nearly all of Hong Kong's most affordable hotels designated for quarantining arrivals have been fully booked till at least late January, leaving hundreds of city residents, including domestic helpers, stranded overseas.
Both groups are now calling on the government, which described the current supply of rooms as "largely adequate" in a statement to the Post, to expand the number of hotels on the list from the current 36.
They are also pushing for authorities to lower hotel rates, either through industry negotiations or a subsidy scheme, with calls for discounts of up to 75 per cent of the nightly rate.
On Christmas, Hong Kong extended the hotel quarantine period for all overseas arrivals – except those from mainland China, Taiwan and Macau – from 14 days to 21, in a bid to stem the import of a more transmissible strain of Covid-19 first announced in Britain but believed to have originated in South Africa.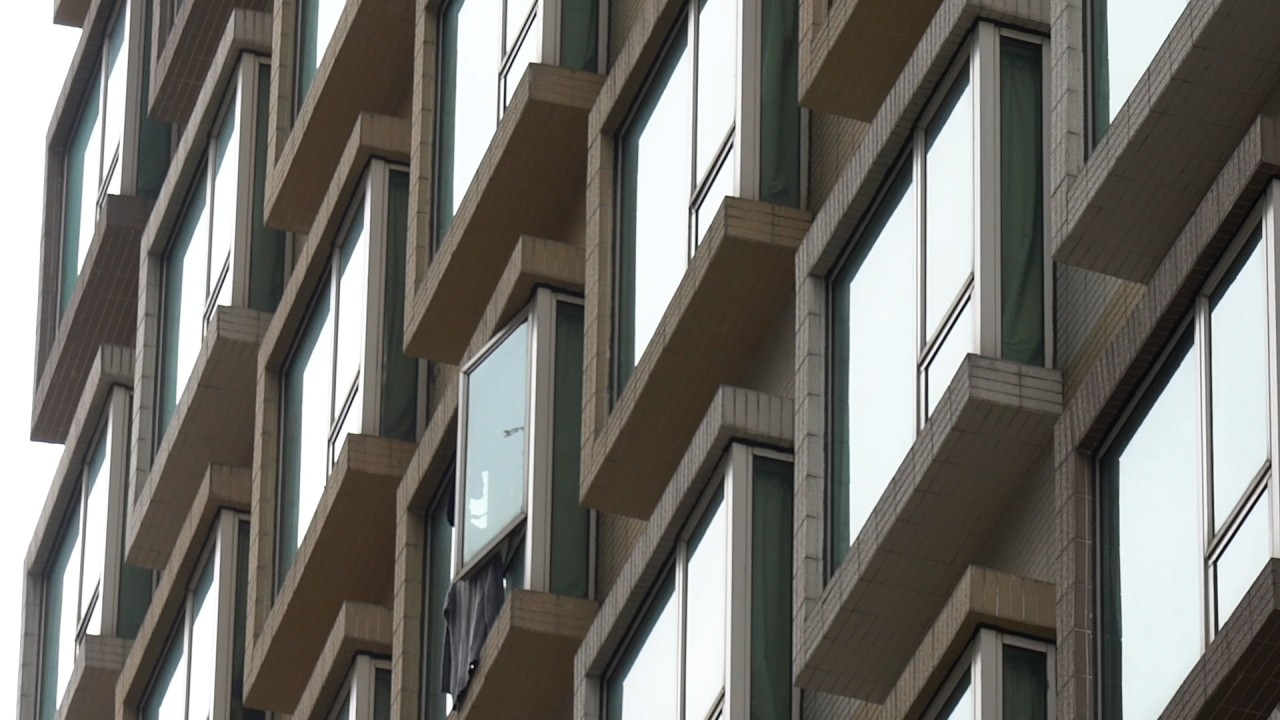 03:02
Coronavirus: Hong Kong extends hotel quarantine for overseas arrivals to 21 days
Coronavirus: Hong Kong extends hotel quarantine for overseas arrivals to 21 days
Thousands are expected to arrive over the coming months, including domestic helpers returning for work in Hong Kong or coming to the city for the first time, as well as residents who flew out to visit their families or deal with emergencies.
The extended quarantine period means not only that those returning will have to shoulder another week's worth of hotel costs, but they will also be vying with others for a limited number of rooms – with most of the more affordable ones already snapped up.
Of the 12,131 regular rooms and suites available for quarantine, less than a third go for between HK$400 (US$51) and HK$700 a night, for a total of up to HK$14,700 for a 21-day stay.
Fourteen of the designated hotels currently offer rooms at this tier. The Post checked the availability of each, either by calling directly or through an online search, and found that only one had rooms available at this price before January 20. The remaining 13 were booked through late January and early February, with the exception of just a handful of rooms, and those were expected to go quickly.
The roughly 5,000 rooms at the next price level – between HK$700 and HK$1,000 a night – still have openings. Of the 10 hotels with offerings mostly in this range, six said they still had several rooms available.
About 3,000 rooms are priced above HK$1,000, and had similar vacancy numbers, with six of the 12 hotels in this category reporting available bookings.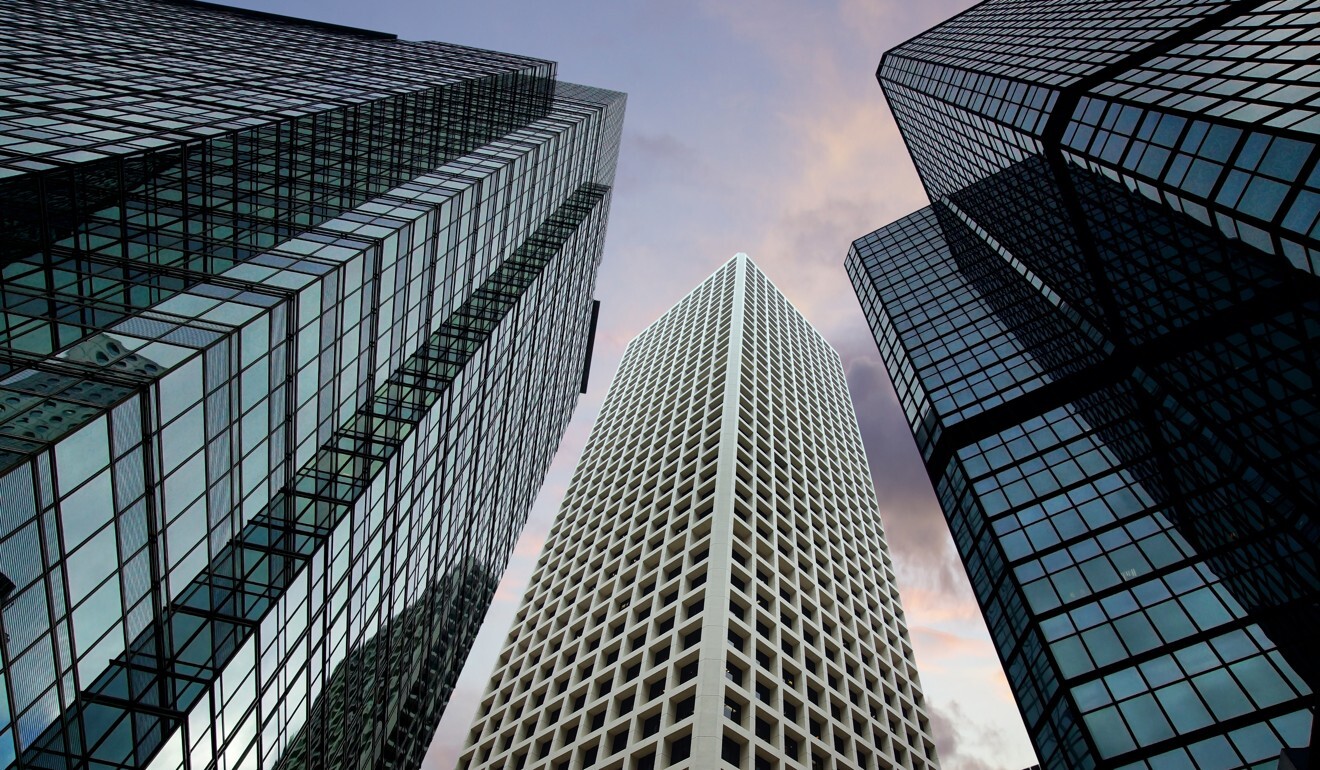 The Landmark Mandarin Oriental, one of the most expensive hotels on the list, with prices for most rooms ranging from HK$3,630 a night to double that, said its cheapest options had been booked through January 28.
In one email correspondence reviewed by the Post, from the iclub Ma Tau Wai Hotel, which offers 340 rooms starting at HK$590 a night, the hotel said it was "facing a critical situation" for much of January, and could only add those interested to a waiting list.
"At present, the supply of rooms in the designated quarantine hotels is largely adequate," the Food and Health Bureau said in a statement in response to emailed questions from the Post. "We are looking closely at the supply and will make necessary adjustments."
The bureau added that the "overall booking rate" was about 40 per cent – meaning more than 7,000 rooms were still unoccupied – based on latest data provided to the government by the hotel industry.
A spokesman from the bureau did not explain the apparent discrepancy between the Post's findings of limited availability and their own data.
The Post has reached out to the Hong Kong Hotels Association for comment.
Left to choose from mostly more expensive options, and now required to pay for an additional seven days of quarantine, employers looking to bring domestic helpers to Hong Kong were now paying twice as much for quarantine as they were prior to the 21-day rule change, said Cheung Kit-man, chairman of the Hong Kong Employment Agencies Association.
"In this situation, you can see employers have already decided to cancel the arrival of domestic helpers," he said. "Even those that didn't cancel, many still postponed [their arrival]. The costs are just too much for them."
Between 4,000 and 6,000 domestic helpers will delay their expected return or arrival to Hong Kong over the coming months, according to industry estimates, with many expecting this number to now grow following the rule change.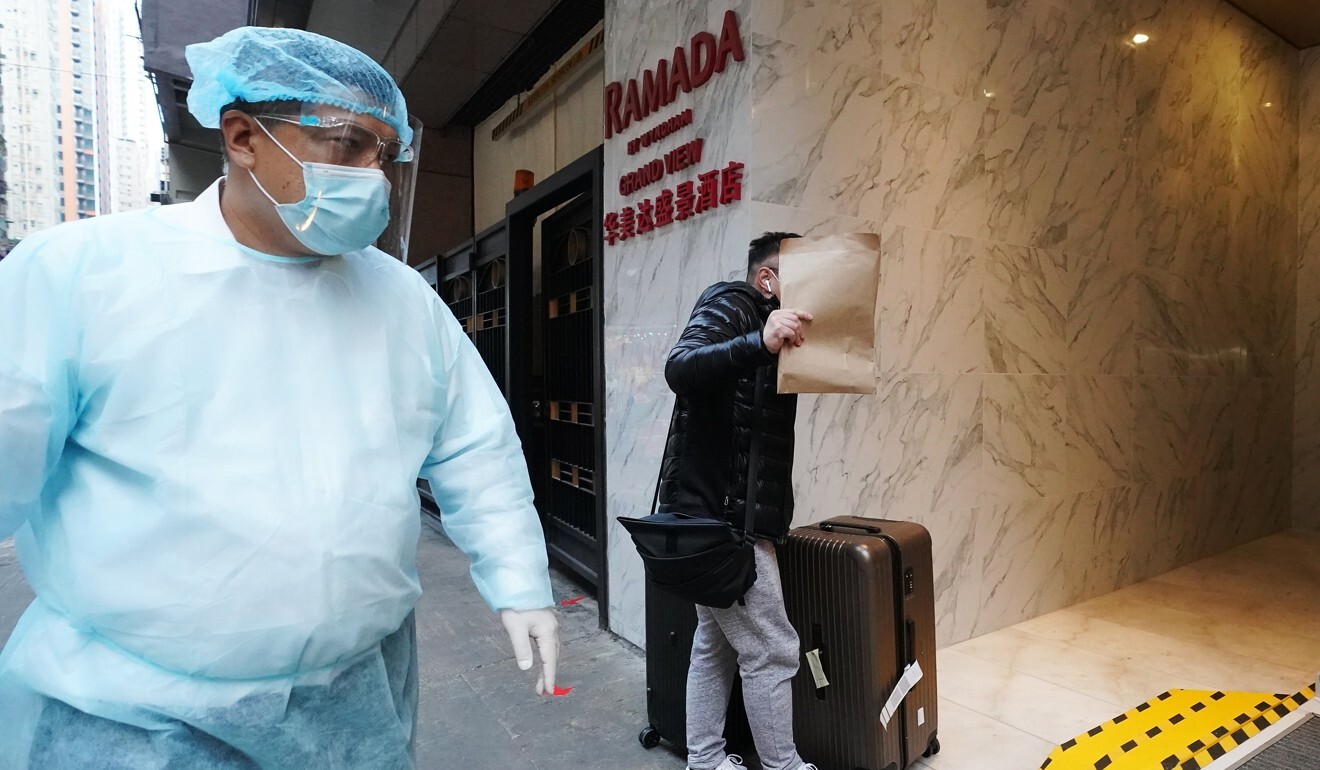 Another group that has found it difficult to find an affordable hotel are Hongkongers who had travelled abroad, including those left stranded in Britain following the city's ban on travel from the country on December 22.
Although there is no indication of when the ban will be lifted, many have been furiously checking hotel availabilities in the event they are suddenly allowed to return home, trying to avoid another snag in a journey that they say has come with little to no guidance from the government.
Several need to return for medical reasons. One such traveller is 31 weeks pregnant and with her three-year-old son, and may have to give birth in Britain with her husband stuck in Hong Kong if she is unable to return in the coming months.
Some travellers, meanwhile, are also considering a recommendation from the government that they quarantine for two weeks in a country outside Britain, at which point they would be able to return to Hong Kong – where they would then have to undergo another three weeks of quarantine here.
Alexandra, a 24-year-old Hongkonger who requested her last name be withheld, said she had found few hotel rooms she could afford.
The legal sector employee, who was visiting her 93-year-old grandfather for the holidays, is one of more than 500 Hongkongers stuck in Britain who have formed a group to raise awareness of their plight and push the city to act.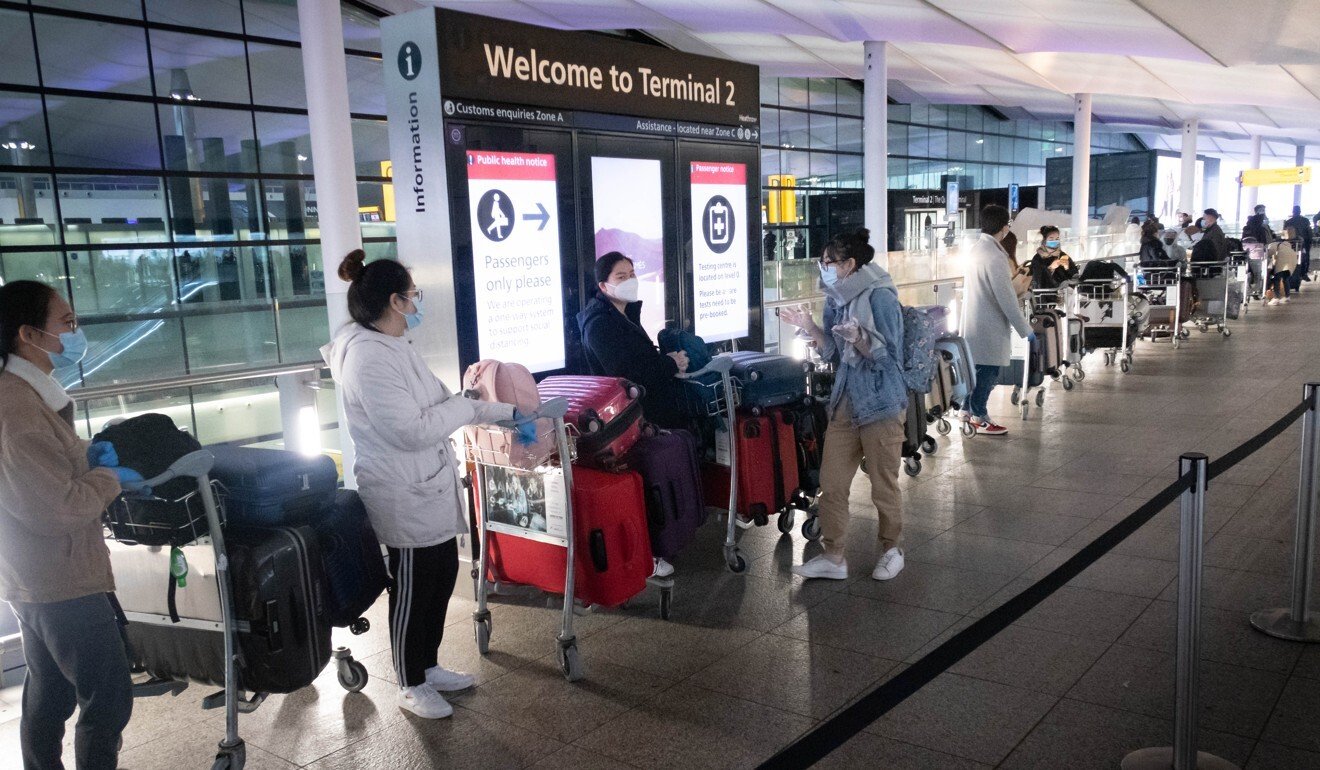 Alexandra rejected the government's claims that the existing supply of rooms was "largely adequate", saying most of the available ones cost thousands of dollars a night.
"And which ordinary Hong Kong person can afford 21 nights at those kinds of hotels?" she asked.
The group also was astonished by the government's claims that 60 per cent of rooms in the designated hotels were available, an assertion that Alexandra said showed "either the government does not know what is going on, or does not care".
In the group's contacts with the government, they have called on the number of hotels designated for quarantine to be expanded, particularly in the price range below HK$700 a night.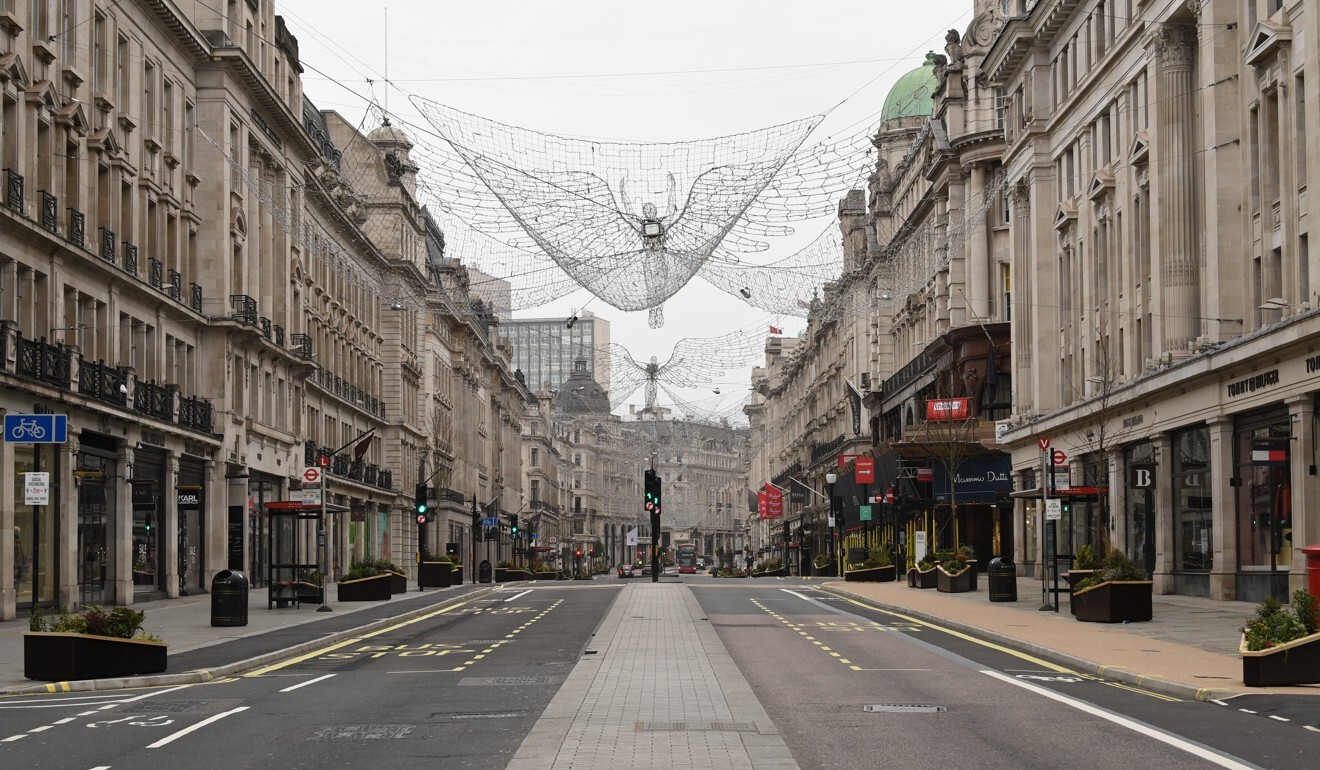 Employers and industry groups had also called on the government to step in and address the price issue directly, including through large subsidies, said Eman Villanueva, a Filipino domestic worker and the spokesman for the Asian Migrants Coordinating Body.
"Either the government should shoulder some of the costs – at least half, if not maybe 75 per cent of the costs – or should enter some sort of negotiation [with the hotel sector] to reduce costs," he said.
Cheung, from the employment agencies association, said that the average cost for a migrant worker to go through quarantine was now between HK$1,300 and HK$1,500 a night due to the lack of cheaper options. He is now pushing the government to get those rates under HK$1,000 a night by expanding the number of affordable options.
"In fact, this is not fair," he said of the HK$1,000 figure, maintaining a more reasonable rate would be about half that. "But of course, according to the government, they have no choice."