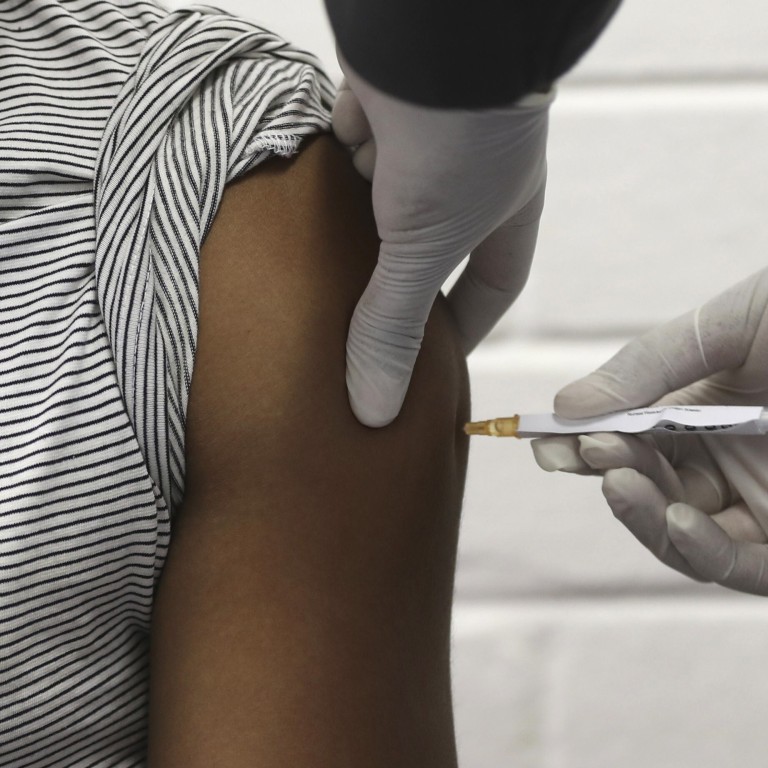 Explainer

|
Covid-19 vaccine: how soon will the shots be available in Hong Kong and mainland, and what are the possible side effects?
A timetable for vaccination is yet to be fixed, but delivery of the first batch of 1 million jabs from Sinovac – originally expected in January – could be delayed
Chinese experts are developing mRNA, inactivated and nucleic acid-based vaccines, while more than 1.5 million people have already received the shots
After a year in which
Covid-19
has infected thousands of Hongkongers, crippled an already faltering economy and changed day-to-day life in drastic fashion for most residents, 2021 brings hope in the form of vaccines set to arrive in the new year. As the city prepares to launch a mass-vaccination programme, the
Post
answers the most pressing questions surrounding it, from how well the available medications are performing, to when and how residents can obtain it, to possible side effects.
What Covid-19 vaccines will be available in Hong Kong?
Hong Kong has so far struck deals to purchase 22.5 million doses of Covid-19 vaccines, with 7.5 million doses each coming from three suppliers: Beijing-based Sinovac Biotech; Fosun Pharma which offered the vaccine co-developed by Germany's BioNTech and US-based Pfizer; and British-Swedish firm AstraZeneca.
Scientists from the University of Hong Kong, together with researchers in mainland China, are also developing a nasal spray vaccine against Covid-19, the first such medication approved for testing on humans.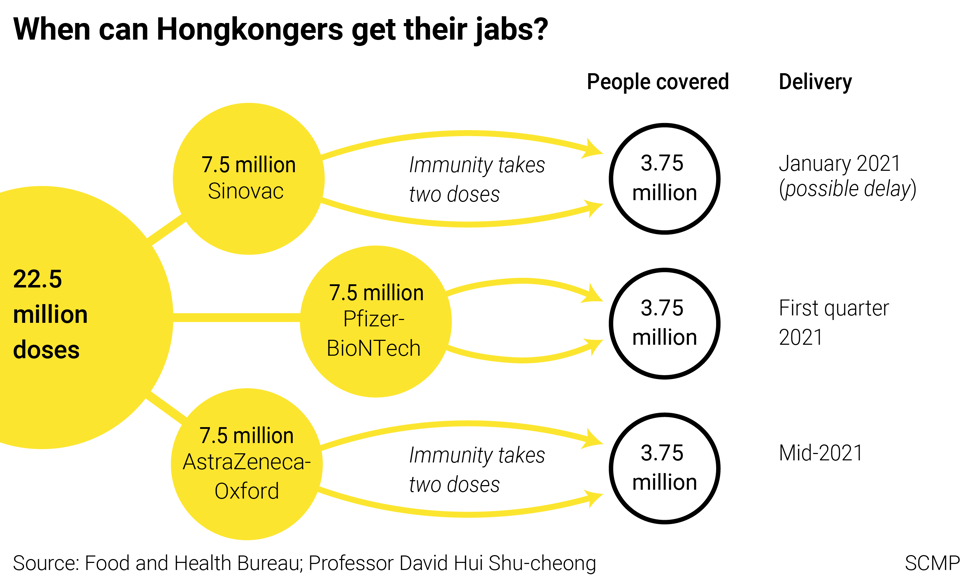 When can I be vaccinated?
An exact timetable for the vaccination scheme has not yet been fixed. While the first batch of 1 million jabs from Sinovac were originally expected to arrive in January, that could be delayed, as the mainland drug maker had postponed the announcement of its phase 3 clinical data, which was first expected on December 23.
A million doses of the Pfizer-BioNTech vaccine are scheduled to arrive in the city sometime in the first quarter of 2021, and a government adviser has suggested those could be the first made available to the public.
For residents hoping to take the vaccine co-developed by AstraZeneca and the University of Oxford, they will need to wait until at least the middle of next year, the earliest those doses will arrive in Hong Kong.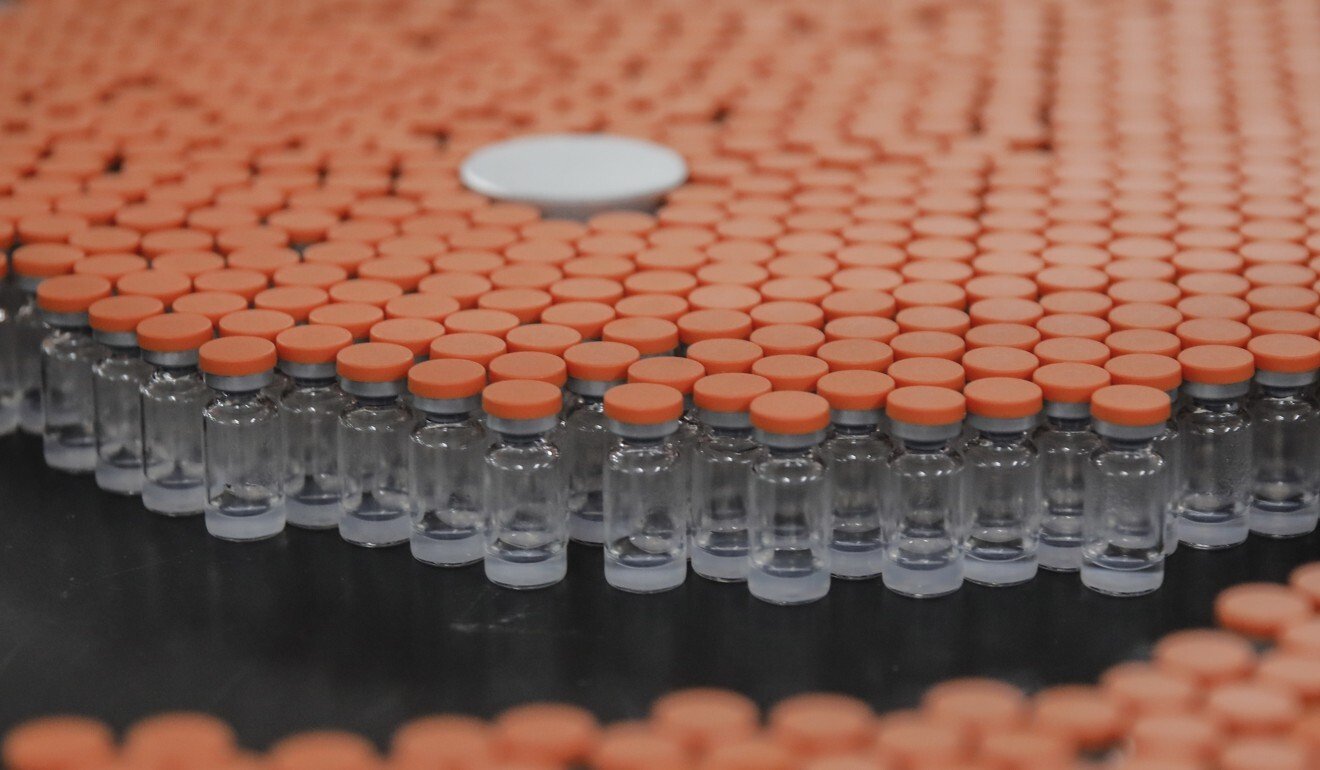 Which vaccine offers the best protection? What are the side effects?
Among the three Covid-19 vaccines being supplied to Hong Kong, the Pfizer-BioNTech one appears the most promising, with an efficacy rate of 95 per cent in its phase 3 studies. AstraZeneca's highest success rate recorded thus far is 90 per cent, while no efficacy data has been officially published for the Sinovac vaccine.
Common side effects of these three vaccines include swelling or pain on the arm where the jab is administered, headache, tiredness and fever.
A handful of cases of serious side effects have been reported, including three participants in AstraZeneca trials who developed transverse myelitis, an inflammation of the spinal cord. But scholars believed two of them were not related to the jabs.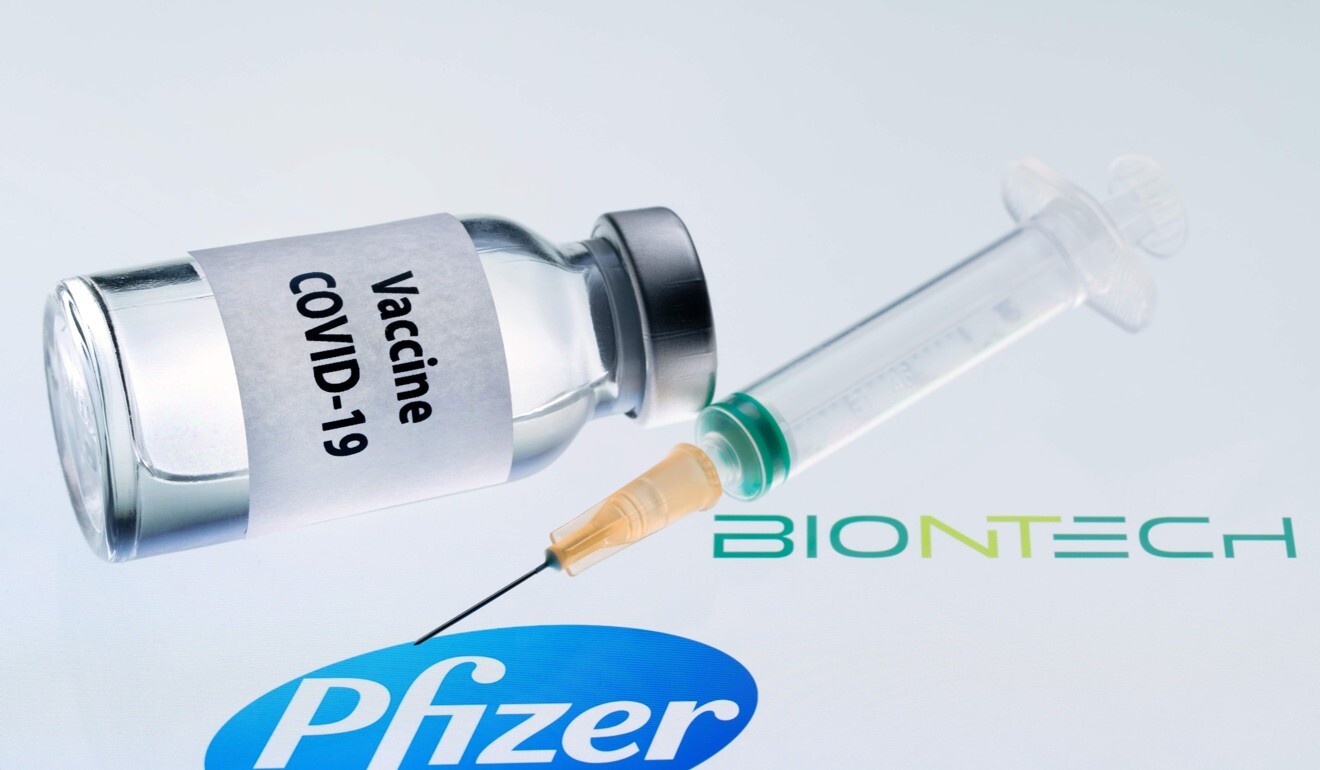 There have also been a few cases of health care workers in Britain and the United States developing serious symptoms such as rashes, shortness of breath and swelling of the tongue after receiving the Pfizer-BioNTech vaccine.
Professor Yuen Kwok-yung, an infectious disease expert from HKU, together with other experts, stated last week that the Pfizer-BioNtech vaccine offered a better protection, while the Sinovac one seemed to be the safest in terms of side effects.
Is there a mechanism to protect people who develop rare and serious side effects after vaccination?
The Hong Kong government is forming an indemnity fund to financially support people who seek to hold pharmaceutical firms legally responsible after developing serious side effects.
How many shots do I need to take?
Each of the three vaccines bought by the city require two doses to offer enough protection. Because the city is procuring 7.5 million doses from each supplier, it means each type of vaccine would be sufficient for 3.75 million people, or half of the city's population.
The interval between the two required doses is 14 days for the Sinovac vaccine, 21 days for the Pfizer-BioNTech shots and 28 days for the AstraZeneca ones.
Can I choose which vaccine to use?
Yes. Chief Executive Carrie Lam Cheng Yuet-ngor has said people would be given an option to choose their preferred vaccine type. Because each vaccination centre is only providing one type of vaccine at a time, residents will need to choose a specific venue and time based on the availability of their preferred vaccine.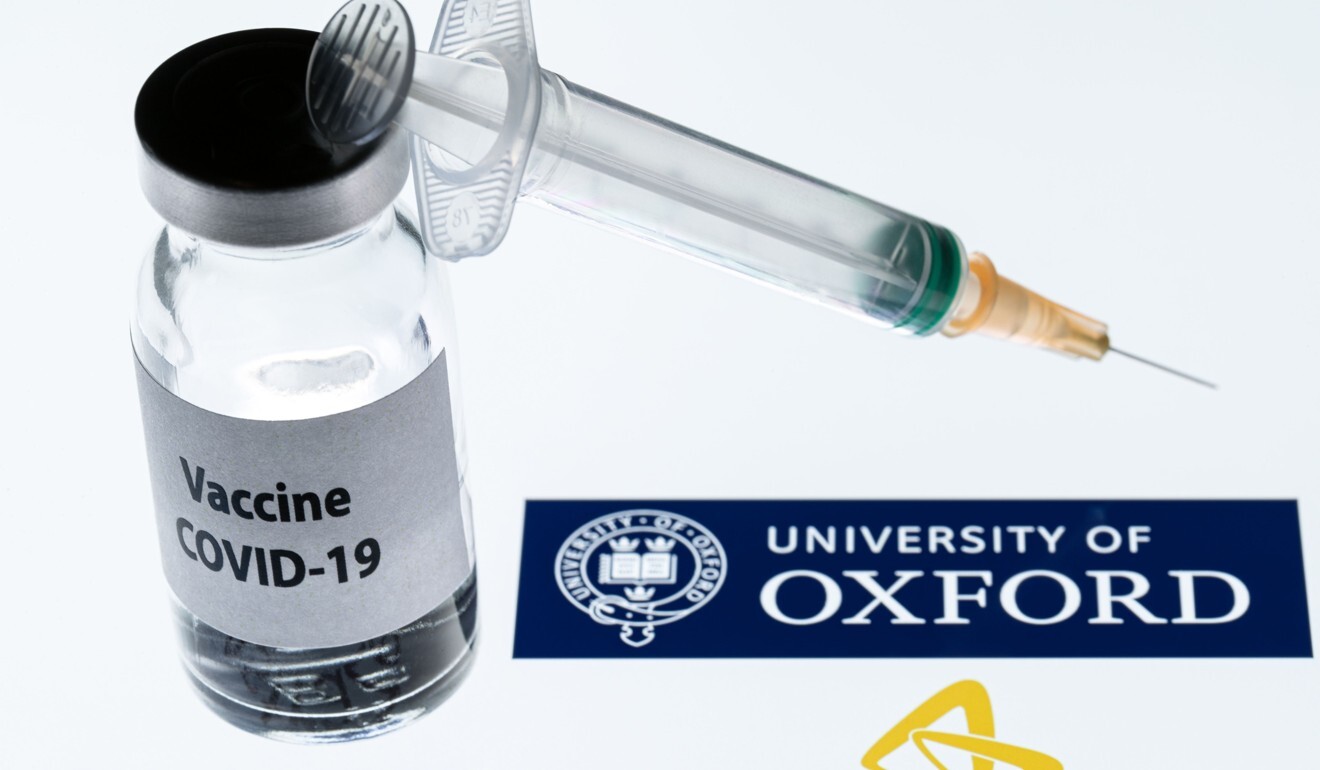 Who will be vaccinated first? Do I need to pay for the vaccine, and where can I get it?
Experts recommend that people aged 60 or older, those with chronic illnesses, health care workers and staff and residents of care homes be given vaccination priority. Pregnant women could also be included in that group when more data are available.
The vaccines will be offered free to all Hongkongers. The government is planning to offer voluntary vaccination at venues such as hospitals, private clinics, elderly care homes and community centres. According to Secretary for Food and Health Professor Sophia Chan Siu-chee, it is likely the Pfizer-BioNTech vaccine, which must be stored at ultra-low temperatures, will be offered at community vaccination centres.
With mutated coronavirus strains now emerging in Britain and South Africa, will the vaccines even offer protection?
Pharmaceutical firms and experts have said the vaccines were still very likely to be effective against the new variants, and studies are being conducted to ascertain the efficacy of the vaccines.
It remains unclear whether existing Covid-19 vaccines will need to be renewed annually to match the new strains, something that already happens with influenza jabs.
How many people need to get vaccinated in order to offer protection for Hong Kong's whole population?
The city could reach herd immunity, a condition in which most people are immune to an infection, if around 70 per cent of the population has been vaccinated, experts have said. For Hong Kong, that means 5.25 million people would need to receive the jabs.
But experts have also said practices such as social distancing and mask-wearing would need to remain in place for an undetermined period to prevent outbreaks after mass vaccination. And while the jabs can greatly reduce the effects of viruses, they do not guarantee a person is entirely infection-free.
The latest situation in China:
Which Chinese vaccines are in the final phase of clinical trials?
Five Chinese vaccines have entered phase 3 trials, including two inactivated vaccines by state-owned Sinopharm. Sinopharm subsidiary Beijing Institute of Biological Products was granted conditional approval for its vaccine on December 30 based on interim test results but the phase 3 trials will continue to assess risks.
A third inactivated vaccine candidate by Sinovac is in the final phase, as is an adenovirus-based viral vector vaccine jointly developed by CanSino Biologics and the Beijing Institute of Biotechnology.
Anhui Zhifei Longcom Biopharmaceutical and the Institute of Microbiology at the Chinese Academy of Sciences have developed a recombinant protein vaccine that is in the last stage.
Where are these phase 3 trials taking place?
With the pandemic largely under control in China, Chinese vaccine developers have conducted their trials overseas, mostly in South America, the Middle East and Southeast Asia.
What are the main differences between the various vaccines?
The vaccines produced overseas by Pfizer-BioNTech and Moderna are both mRNA vaccines.
Shanghai-based Stemirna Therapeutics is also using this newer technology but other Chinese developers are using a variety of approaches, including inactivated and nucleic acid-based vaccines.
While expensive to develop, mRNA vaccines can be mass-produced at relatively low cost. They can also be quickly redesigned to cope with a mutation of the virus.
Traditional vaccines use incomplete, dead or weakened viral strains that are grown in chicken eggs. An mRNA vaccine turns the body's own cells into vaccine factories, triggering a strong, lasting immunity against the virus. It is this feature that makes the mRNA vaccine arguably the most powerful weapon in the fight against Covid-19.
Is vaccination free in China?
Yes, Chinese health officials said on December 31 that vaccinations would be free to the public as part of a national inoculation programme.
Which Chinese government agency is responsible for the programme?
The Chinese Centre for Disease Control and Prevention under the National Health Commission is in charge of the national inoculation plan. The general public can get a shot at a local health centre or general hospital.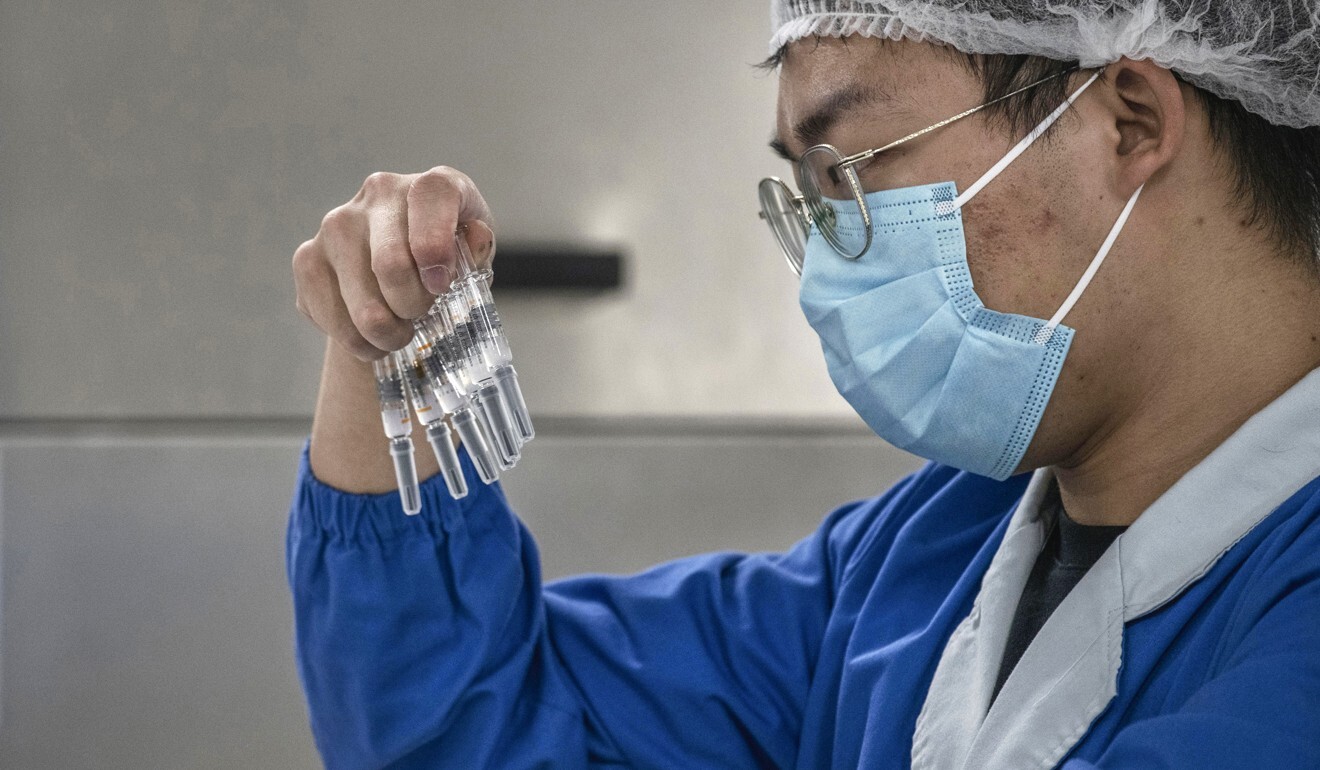 Have the vaccinations started?
China approved three inactivated vaccines for emergency use in June, and inoculation for high-risk groups started in July. Since then more than 1.5 million people have been vaccinated under the emergency use authorisation.
China started vaccinating people in "key groups" on December 15. These groups included health workers, police officers, firefighters, customs officers, cargo handlers, transport and logistics workers, border control officials, nursing home staff, undertakers, sanitation workers, utility workers, and people needing to travel abroad. More than 3 million people were vaccinated in two weeks and health experts said 50 million people would have the shots before Lunar New Year in February.
Which vaccine should I have?
Proponents of the mRNA vaccines say the technology has been around for 30 years and is theoretically safe. Any serious health issues should already have been detected, through animal experiments or clinical trials.
A massive take-up of mRNA vaccines to fight the Covid-19 pandemic would open a new chapter in medical history, with potential cures using the same method for diseases such as influenza, cancer and Aids.
But critics warn that after decades of research, none of the mRNA vaccine candidates have completed clinical trials. And vaccinating entire countries – or even continents – with a technology that has not been approved for formal use has its risks. The traditional approach may be more expensive or less effective, but has solid data on long-term safety, they say.