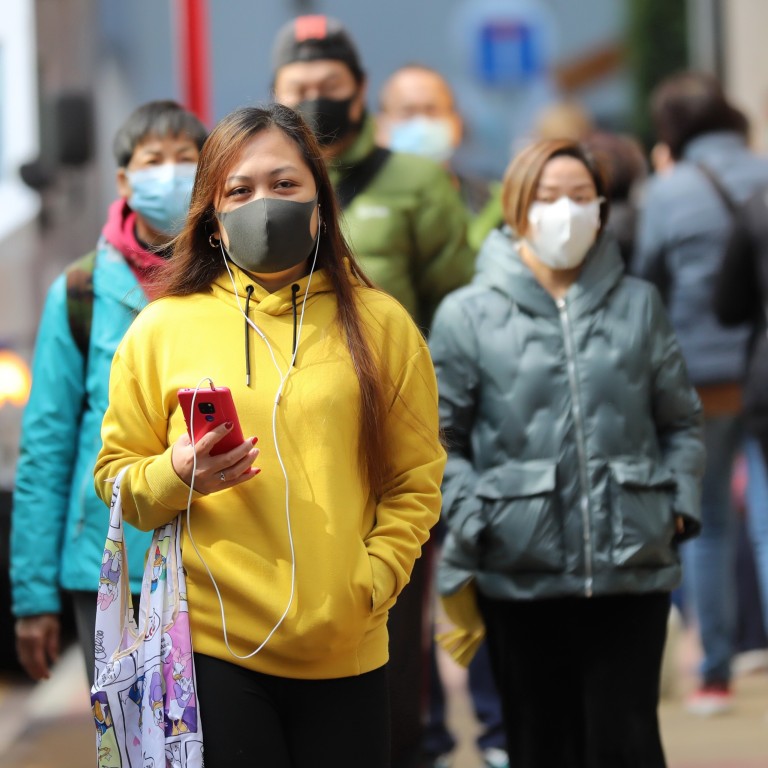 Coronavirus: Hong Kong may keep tighter social-distancing rules in place another five weeks, while school campuses to remain shut until after Lunar New Year
Measures extended two weeks and chance of relaxing them before the holiday is unlikely, health chief says as she reveals 53 new cases
Suspension of face-to-face classes for most schools to continue into February, education minister announces
Health authorities announced on Monday that current measures such as the ban on public gatherings of more than two people and restaurant dine-in services after 6pm would be extended for another two weeks, while the suspension of face-to-face classes for most schools would continue until the end of the Lunar New Year holiday in February.
Officials confirmed another 53 infections, six of them untraceable, even as they reported a new coronavirus outbreak among patients and medical staff at a public hospital, and revealed that nearly a dozen of Monday's new cases came from a major construction site.
"The government will continue the current measures for two more weeks until January 20. Based on the current situation, the chance of relaxing the measures before the Lunar New Year is unlikely," health minister Professor Sophia Chan Siu-chee said.
"The number of cases is going down, [but] not as fast as we would like to see in terms of the overall downward trend. If there is a significant rebound of cases, we will not rule out adopting more stringent measures to further reduce the flow of people and group gatherings."
Chan noted that more than 90 per cent of the 812 new infections logged between December 21 and January 3 were locally transmitted, while about a third were from unknown sources.
Professor Yuen Kwok-yung, a government adviser on the pandemic response, agreed the government was highly unlikely to ease measures when the daily caseload was "hovering at 40".
"Relaxing social-distancing measures is asking for trouble," Yuen said.
While face-to-face classes would remain suspended for most students until after the Lunar New Year holiday in mid-February, existing limited exemptions for Form Six and Primary Six students would be extended to all students starting from Monday, Secretary for Education Kevin Yeung Yun-hung said.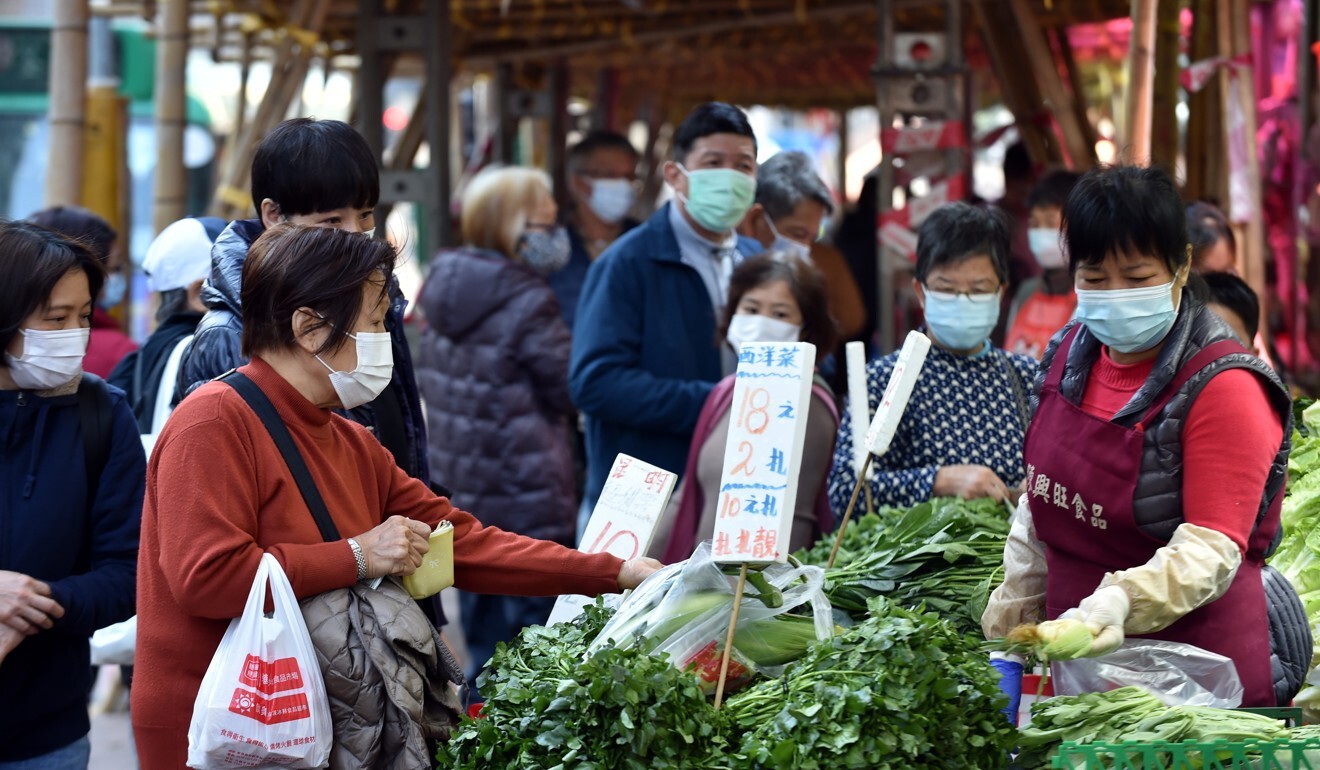 "Allowing students from certain forms to return to school is better for schools to have longer-term planning. They now have four or five weeks to plan which years' students can come back first," Yeung said. "They can also see how studying from home and face-to-face lessons can tally with each other."
No more than a sixth of the student population would be allowed to return to school on any given day, he said. Secondary schools can arrange for different years to return for half a day in the morning or afternoon, while primary schools will be allowed to arrange half-day classes or exams in the morning.
Tutorial schools can organise half-day lessons for no more than a sixth of their student body, while special schools will be subject to the same arrangements as regular ones, and kindergartens are still limited to holding online classes.
Authorities said 10 of the latest cases were imported and 43 were local infections, including 11 people linked to the Tseung Kwan O-Lam Tin tunnel, where a fresh cluster has broken out following one last month involving 28 cases.
Dr Chuang Shuk-kwan, head of the communicable disease branch of the Centre for Health Protection, said 12 workers from three different companies were now infected and they had shared changing rooms. Authorities might move to minimise the number of people using a single changing room or explore regular testing of the workers, she said.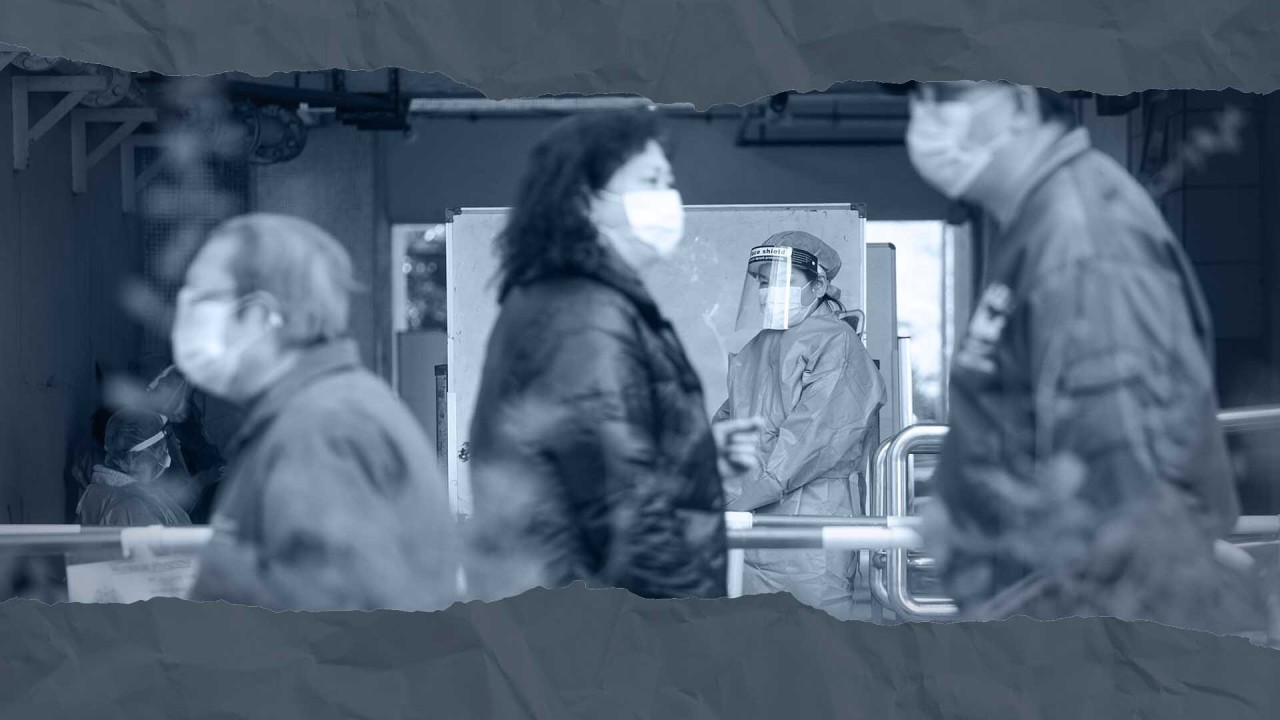 05:09
What there is to know about the Covid-19 vaccines roll out in Hong Kong
What there is to know about the Covid-19 vaccines roll out in Hong Kong
The city has recorded 9,017 confirmed infections and 153 coronavirus-related fatalities, including three chronically ill patients whose deaths were reported on Monday.
An outbreak at the day ward at Princess Margaret Hospital in Kwai Chung prompted health authorities to issue a mandatory testing order for anyone who had been to the premises on the ground floor of block E since December 28. One person has been confirmed as infected, while two patients, a doctor and a nurse tested preliminary-positive.
It was the second cluster to emerge at a public hospital in less than two weeks after an outbreak at the palliative care ward at United Christian Hospital in Kwun Tong last month.
Princess Margaret revealed 23 patients from the ward, 15 staff and two visitors were deemed close contacts and would be required to quarantine.
After inspecting the hospital in the afternoon, Yuen said the virus was likely transmitted by a 66-year-old woman who suffered from bone marrow cancer and stayed in the ward on December 28.
The woman, who was later found to have a high viral load, spent about 30 minutes eating lunch with her mask off, which was probably how the virus spread to staff and patients, he said, noting her bed was close to the two other patients and the work area for the doctor and the nurse.
"We can see that the transmission was a short-distance airborne transmission," he said, adding ward services had to stop or be limited.
Yuen suggested day ward patients, who did not stay overnight, should be tested before undergoing medical procedures. Patients can also be served lighter meals, such as warm sandwiches, so eating times can be reduced to less than 15 minutes.
Educators said the extension of class suspensions was to be expected. Chu Wai-lam, principal of Fung Kai No 1 Primary School in Sheung Shui, said the announcement was understandable given the daily caseload had not dropped.
His school was planning to arrange for Primary Six and Primary One pupils to return to campus for half day classes from mid-January if circumstances allowed.
"With no more than a sixth of the student population at school, it would be good if Primary One students could get some campus experience as well," he said, adding pupils would be allowed to choose whether to continue with online lessons.
But Eiffel Chau King-lun, from the concern group Hong Kong Parents League for Education Renovation, said families were disappointed that face-to-face lessons were suspended for another month.
"Pupils and parents will have to continue to catch up with the learning progress via online lessons during the period, even though virtual classes are less effective," Chau said. "Some children and parents have already shown anti-pandemic and online learning fatigue."
Meanwhile, Chuang apologised for wrongly including Wah Fung Garden in Kwai Chung and Wah Fung Gardens in Kwun Tong in the list of buildings where mandatory testing has been required. Officers had mixed up the names. Each building had one confirmed case, whereas mandatory testing is only required once two unrelated cases emerge over any two-week period.
Separately, the Agriculture, Fisheries and Conservation Department said a cat belonging to a Covid-19 patient tested positive for the coronavirus.
Additional reporting by Chan Ho-him and Chris Lau
This article appeared in the South China Morning Post print edition as: Social curbs likely to stay at least until Lunar New Year