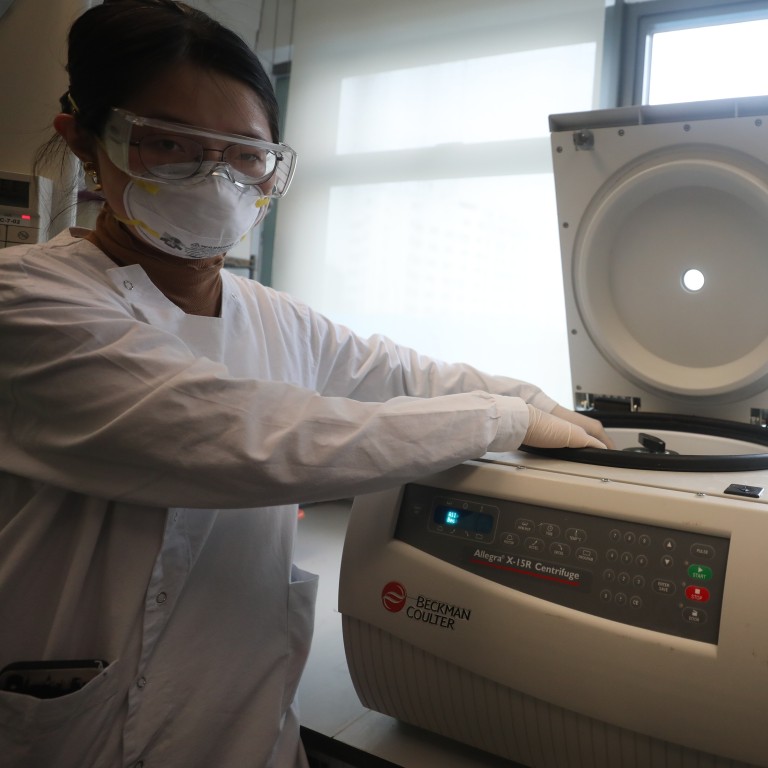 Hong Kong fourth wave: sewage tests for coronavirus to be expanded, aim for 'gold standard'
Pilot scheme by HKU experts helped uncover nine infections in two blocks
Mandatory testing will be triggered if sewage checks reveal two consecutive positive results or two positives over three days
A pilot scheme to check sewage in Hong Kong for the presence of the coronavirus will have its screening capacity doubled, after successfully uncovering hidden carriers in two housing blocks.
A team of experts at the University of Hong Kong (HKU) has also finalised a standard operating procedure to trigger mandatory testing of all residents in a block if sewage checks reveal two consecutive positive results or two positive results over three days.
"It is an additional tool to detect silent transmissions in our community," said the dean of HKU's faculty of medicine, Professor Gabriel Leung, who gave public health advice to the team.
04:12
Hong Kong researchers develop sewage monitoring system to detect coronavirus that causes Covid-19
Hong Kong researchers develop sewage monitoring system to detect coronavirus that causes Covid-19
The pilot scheme developed by a team from HKU's department of civil engineering and medical faculty, with official support from various government departments, collected more than 300 samples from pipes and manholes across the city,
Mandatory testing was carried out last month for all residents and recent visitors to Fung Chak House and Kai Fai House in Choi Wan (II) estate in Choi Hung, after consecutive sewage samples tested positive for the coronavirus.
Five people in Fung Chak House and a sixth person from Kai Fai House tested positive for Covid-19.
On Wednesday, the authorities ordered a second round of mandatory testing at Fung Chak House, after consecutive sewage samples from the block showed the presence of the coronavirus. So far, four more residents tested positive for Covid-19.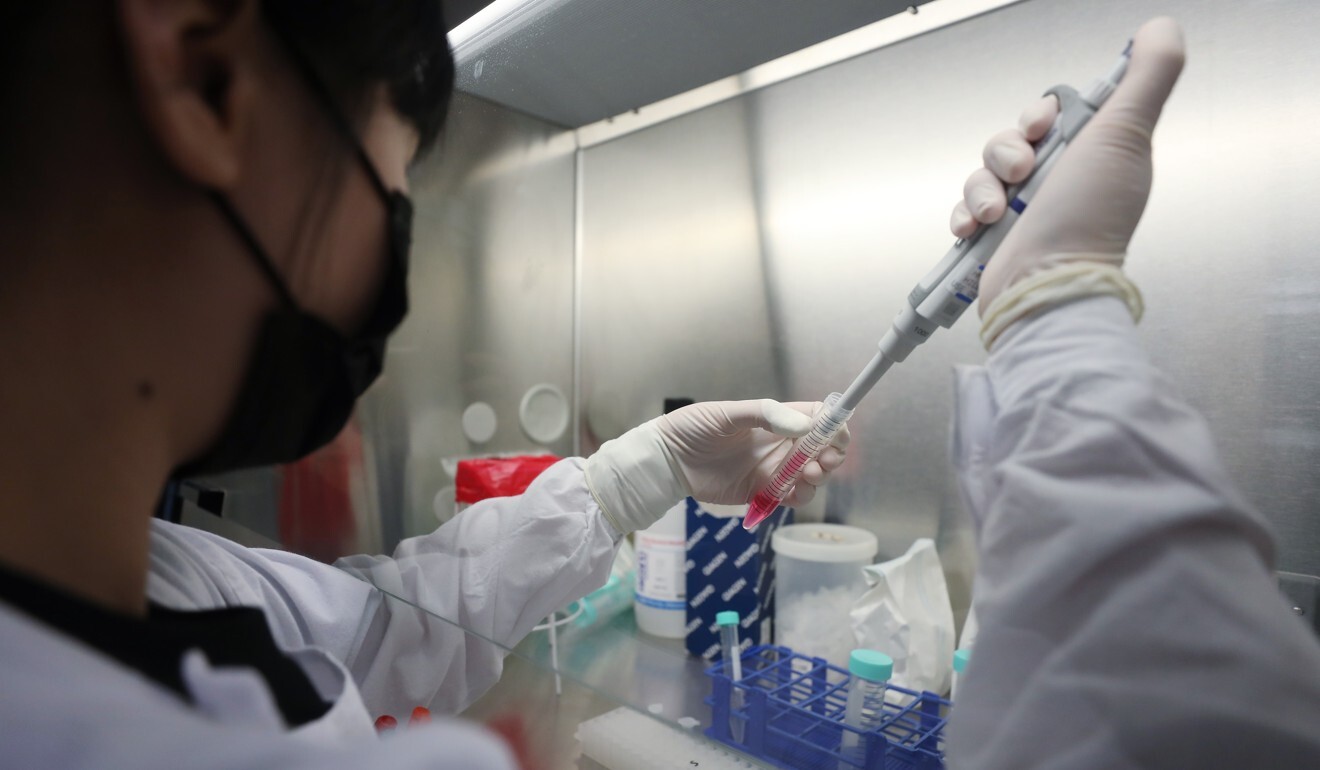 The testing of sewage and stools, in which the coronavirus can exist even after a patient no longer displays symptoms, has been used to detect polio and antimicrobial resistance around the world for years. It has been adapted to check for Covid-19 in countries such as the United States, the Netherlands and Australia.
Leung and Professor Zhang Tong, from HKU's department of civil engineering who led the research effort, took the Post on a tour of Fung Chak House and the university's laboratories on Tuesday to retrace the steps that helped find the hidden patients.
At a small tent set up at the building at 8am, workers in full protective gowns took sewage samples from a manhole using a pumping device. After sampling for three hours, the specimens were taken to HKU's Pok Fu Lam facilities to be purified and tested, with the results known within a matter of hours.
Leung, an epidemiologist, said the scheme was able to uncover and interrupt a cluster of Covid-19 infections in a building. In the case of Fung Chak House, it could also reveal the presence of any remaining patients after a round of mandatory testing of residents.
He believed there were a number of reasons more patients could turn up even after mandatory testing was carried out. "It could be that you've got incomplete enforcement of the testing, or you've got some environmental contamination that still poses a potential danger, or there are some recovered patients who are still shedding non-infectious viral remnants into the system," he said.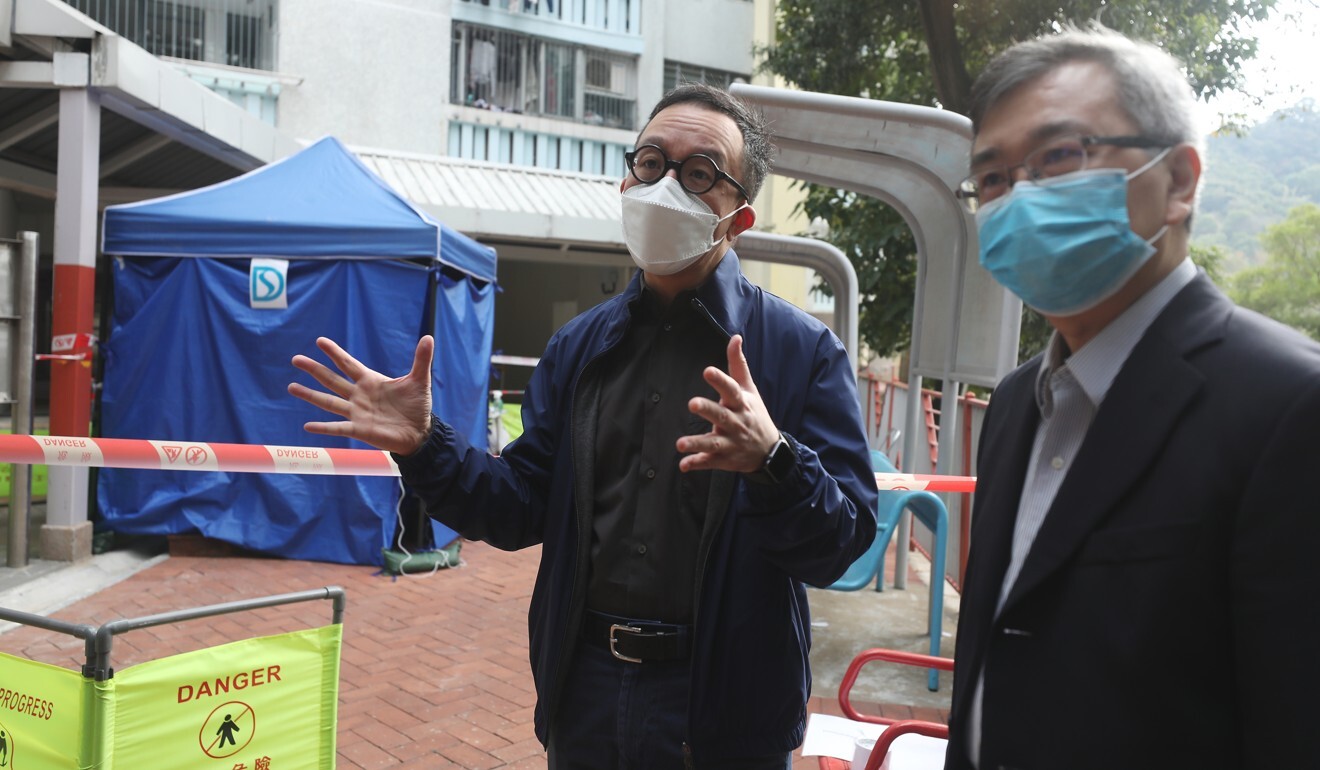 Under the standard operating procedure that has been worked out, researchers and officials will be alerted if there are two consecutive positive sewage samples or two across three days from the same block.
They will then check whether there are existing infections in the block and if there are none, mandatory testing will be rolled out for all residents.
Sewage samples will be collected and tested again from the fourth to eighth day after the compulsory screening to see whether there are any hidden infections. This time frame ensures that all patients identified through mandatory testing are hospitalised or have left the premises.
Zhang said the technology was tricky as it involved hours of sample preparation and extraction of genetic material before testing could begin, as sewage contained many other substances.
There were also challenges given Hong Kong's dense population and complicated sewage network, but Zhang said it helped to test samples from pipes connected to individual buildings once a positive sample was recorded further downstream.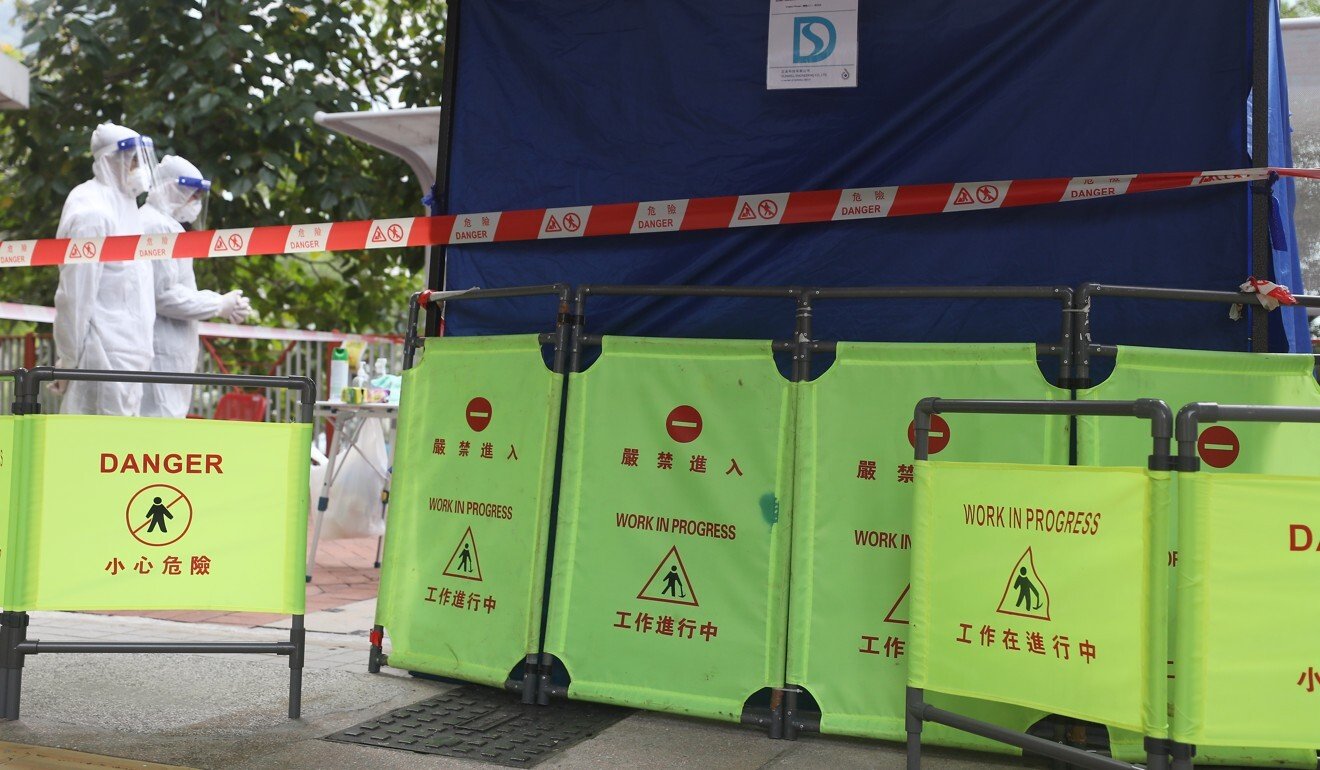 Leung said the research team was looking at expanding the scale of the tests and had already purchased more pumping devices and other machines to double its daily testing to cover samples from 24 blocks.
In the longer term, he hoped the team could transfer its knowledge and skills to other laboratories in the city to boost capacity further.
Leung said sewage testing could be stepped up to hundreds of samples per day, and applied to coronavirus-hit buildings across the city. He said the government was considering the idea and could invite the private sector to participate soon.
"Our job is to set a gold standard and achieve quality control and accreditation. The next step would be to expand it further in the city," he said.