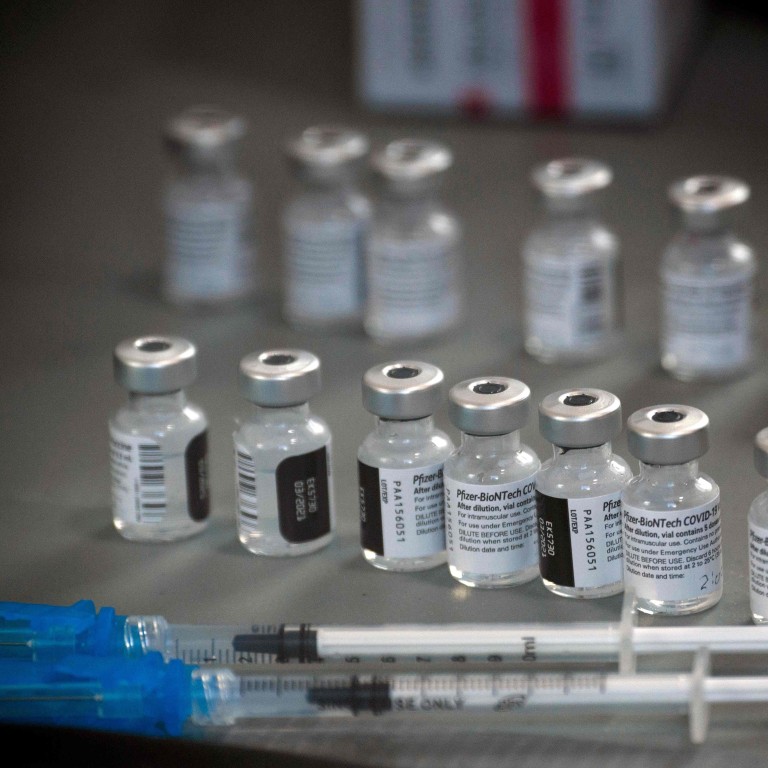 Hong Kong fourth wave: more than half of residents do not intend to take Covid-19 vaccine jabs, survey finds
Poll by University of Hong Kong reveals less than three in 10 residents prepared to take vaccine supplied by mainland Chinese company Sinovac
Health expert says government, scientific community and the World Health Organization need to provide 'solid scientific evidence' to ease residents' concerns
In a fresh blow to the government's plan to vaccinate every Hong Kong resident, a survey has found that more than half do not intend to take the
Covid-19
shot, a rise of 17 percentage points over the past two months.
The citywide poll by the University of Hong Kong (HKU) also revealed that fewer than three in 10 residents were prepared to take the vaccine supplied by mainland Chinese company Sinovac Biotech amid concerns over its low efficacy.
The findings came as Hong Kong reported 39 new coronavirus infections on Thursday, extending a downward trend in daily caseloads for a fifth day. All but one of the cases were imported, with 20 of them untraceable.
The city's tally stands at 10,321, with 176 related deaths after two chronically ill men, aged 47 and 66, succumbed to the disease. Three arrivals were found to be carrying a mutated, fast-spreading strain of the virus, taking the total of such cases to 20.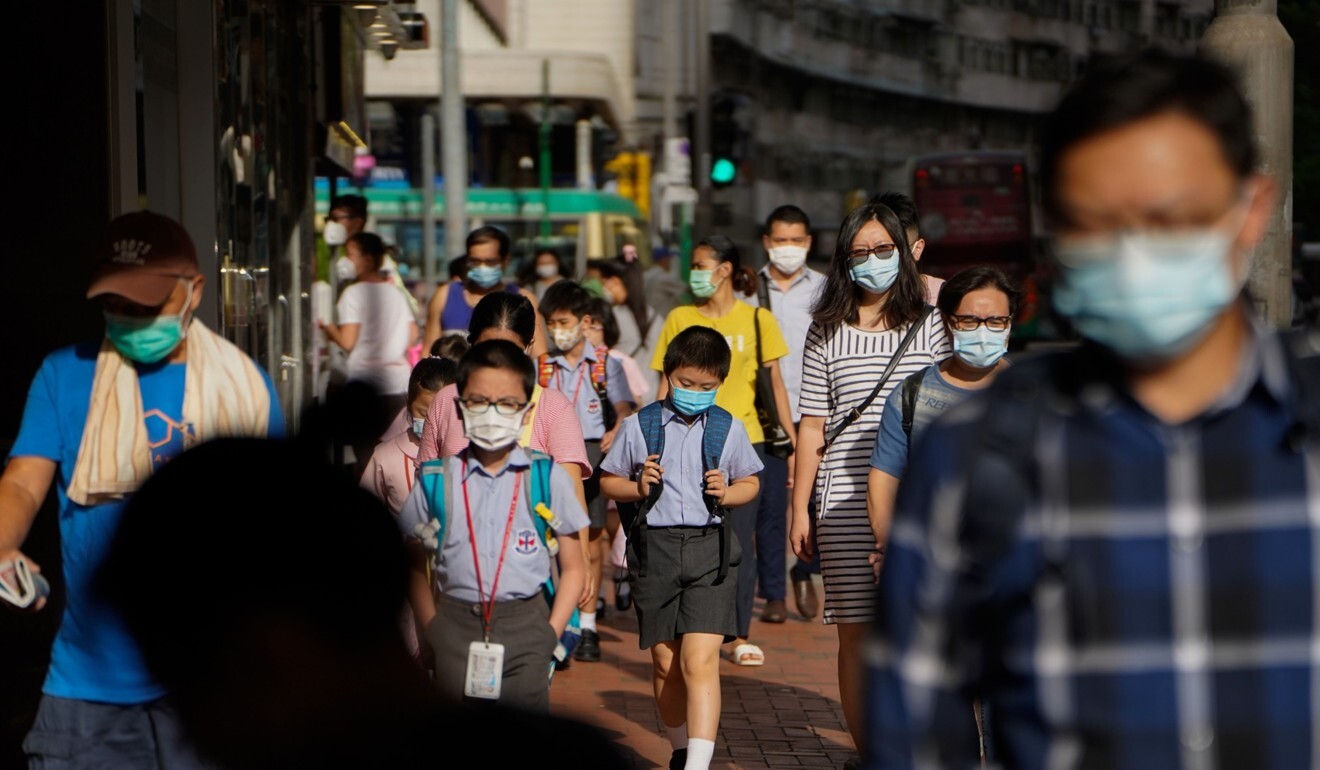 Professor Gabriel Leung, dean of HKU's faculty of medicine who was involved in the research, said the government, scientific community and the World Health Organization (WHO) needed to provide "solid scientific evidence" to ease residents' concerns.
"Build trust by being honest, open and transparent and trust science," Leung said on Thursday. "We all need to do more in explaining to the public."
The survey comprised two independent arms of research. Based on a series of polls, the first part – involving more than 1,000 respondents polled between January 6 and 17 – showed a drop in the number of residents intending to receive a vaccination, from 63.2 per cent in November to 45.9 in January.
The second part – a weekly phone survey of 500 to 1,000 adults – found the percentage of residents intending to get vaccinated had fallen from 67.4 per cent to 50.2 over the same period.
"Interestingly, the results of the two surveys match highly, even though they employed different sampling methods and pools of respondents, which indicate the findings are very accurate and representative of science," Leung said.
He noted that the proportion of residents in mainland China polled on the same question in June last year was 88.6 per cent, 79.8 in South Africa and 67.9 in Singapore. But Leung said global confidence in the inoculations was broadly declining as misinformation and confusion over the shots increased.
Among the three brands of vaccines already procured by the Hong Kong government, the jabs by Pfizer-BioNTech had the highest level of acceptability, at 55.9 per cent, while AstraZeneca's shots had the lowest, at 35.3 per cent.
Public confidence in Sinovac's vaccines fell from 38.2 per cent to 29.5 per cent after the release of data
by the Butantan Institute, its partner in Brazil, showing an unexpectedly low efficacy rate of 50.4 per cent.
Leung did not directly address the question of whether Hong Kong should switch from the Sinovac vaccine in light of the findings, but he said he was encouraged by the WHO review of the firm's shots for emergency use.
Hong Kong has struck deals to purchase 22.5 million doses of Covid-19 vaccines, with 7.5 million shots each coming from three suppliers: Sinovac Biotech; Fosun Pharma which offered the vaccine co-developed by Germany's BioNTech and US-based Pfizer; and British-Swedish firm AstraZeneca.
But the city's vaccination campaign got off to a rocky start when Chief Executive Carrie Lam Cheng Yuet-ngor initially said residents would not be allowed to choose which shots they received, only to later clarify they would be allowed a preference.
The roll-out also suffered delays after Sinovac did not deliver its doses by January as promised and failed to publish comprehensive final-stage trial data.
BioNTech's vaccines are now expected to be the first to arrive in the later half of February after Lunar New Year. But the company is also dealing with reports of severe adverse side effects, with at least 29 elderly people dying in Norway after taking the jabs.
HKU's research showed the public has lost confidence in the safety and effectiveness of Covid-19 vaccines, with just 45.3 per cent of respondents still believing they will be safe, down from 59.6 per cent two months ago, while 54 per cent regarded the jabs as effective, down from 67.1 per cent in November.
Leung admitted safety concerns had undermined the public's confidence in the jabs but stressed that hesitancy over an experimental procedure was not unusual.
"It is nothing surprising," he said. "When doctors give a new drug or needle, patients often ask about side effects and whether they really need to take it. These things happen every day in a hospital. The most important thing is how we build confidence among the public to take the vaccines."
Professor Benjamin Cowling, head of the division of epidemiology and biostatistics at HKU's school of public health, said the survey pattern was consistent with overseas trends but more studies were needed to determine the reasons behind the discrepancies.
Leung also revealed that HKU would apply to the government to run one of its 18 community vaccination centres and provide experts from its accidents and emergency, trauma and anaesthesiology wards who were experienced in dealing with medical emergencies arising from vaccine side effects.