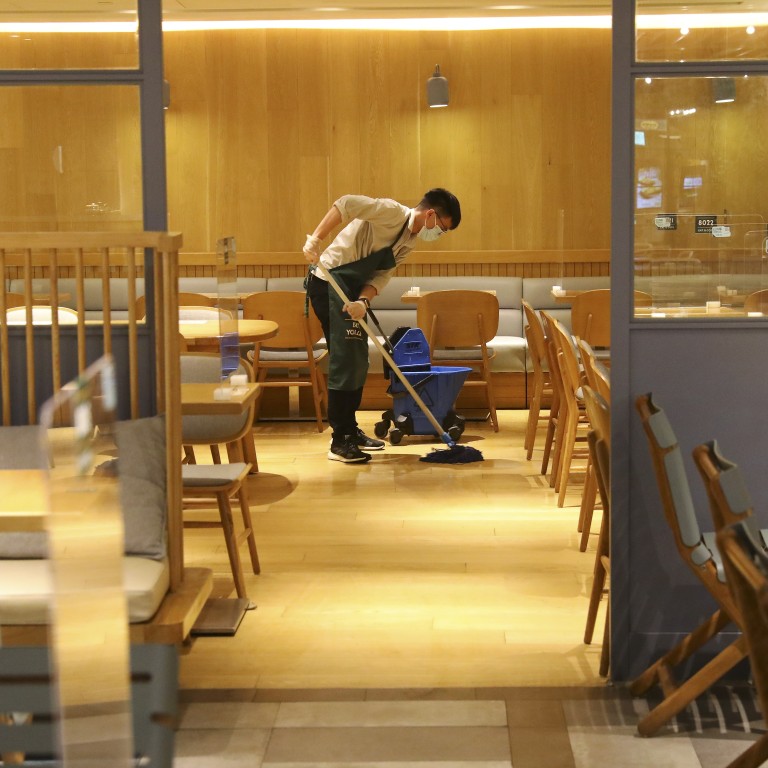 Explainer

|
Hong Kong is opening up again – here's what you can and cannot do amid relaxed coronavirus rules
Restaurants can serve till 10pm, gyms will be open and families can once again visit theme parks, but some social-distancing rules will remain in place
Meanwhile, some venues, such as bars and clubs, party rooms, karaoke lounges and swimming pools, will remain closed
After months of tighter restrictions, stepped-up mandatory testing and "ambush-style" lockdowns, Hong Kong is finally experiencing a significant reduction in new
coronavirus
cases – enough for officials on Thursday to relax tough
social-distancing
rules for the first time since the outbreak of the fourth wave of infections in November.
But that doesn't mean all the rules are going out the window. Here's what you can – and cannot – do under the relaxed social-distancing regulations kicking in on Thursday.
Can you go out for dinner and a late-night drink?
Starting Thursday, dine-in service at restaurants is being extended by four hours, to 10pm, with a maximum of four people allowed per table, up from the previous limit of two. But masks must be worn at all times on the premises, except when eating or drinking.
Bars and pubs, however, will remain closed. Live music and dance performances at restaurants are also banned.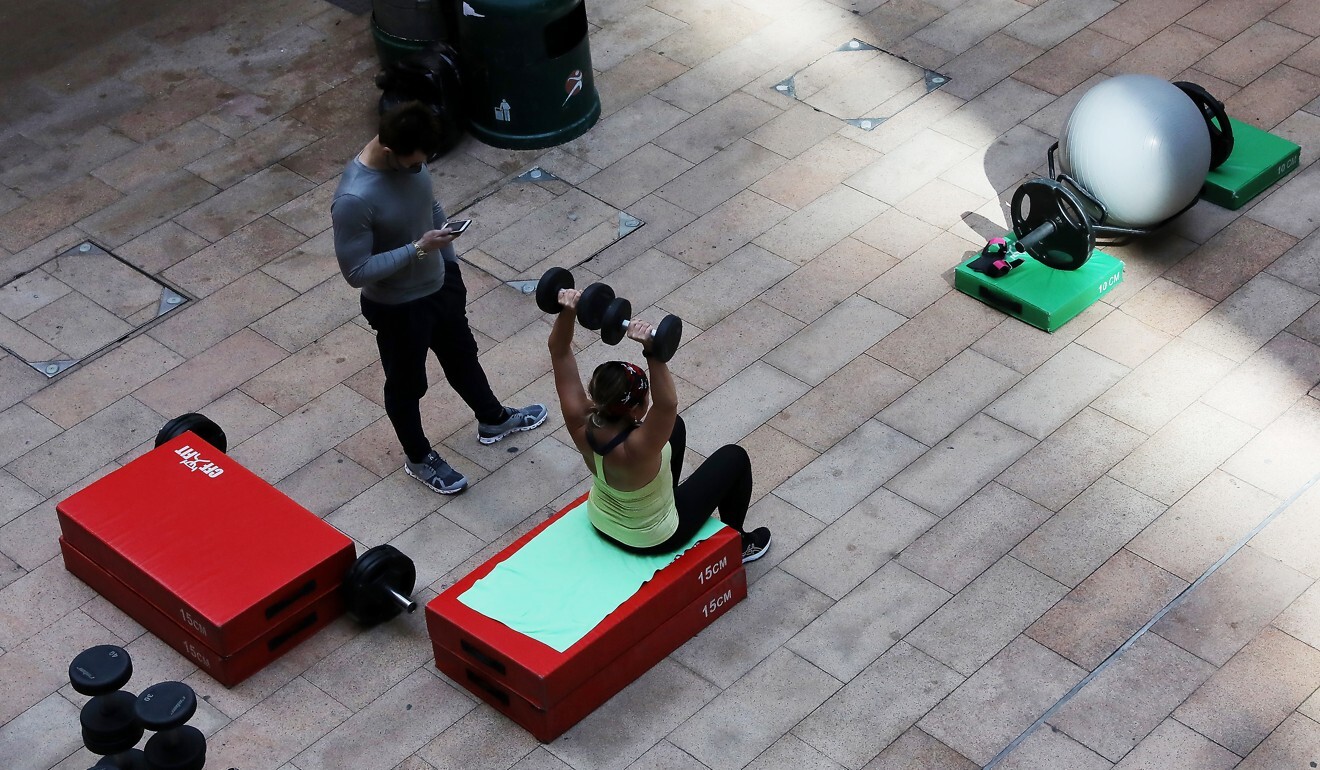 Can you go to the gym again?
Outdoor sports facilities are reopening, as are indoor fitness centres, sports premises and amusement venues, such as public bowling alleys and skating rinks. Groups are capped at four people, and every participant must be spaced at least 1.5 metres apart.
Masks can only be taken off when one is exercising, showering, eating or taking part in classes with not more than four participants, including the instructor.
Swimming pools and beaches, however, will remain closed.
Can you pamper yourself?
Beauty outlets, nail salons and massage parlours are reopening. Staff are required to wear protective gear such as face masks, face shields and goggles at all times. Equipment should be sterilised after serving every patron.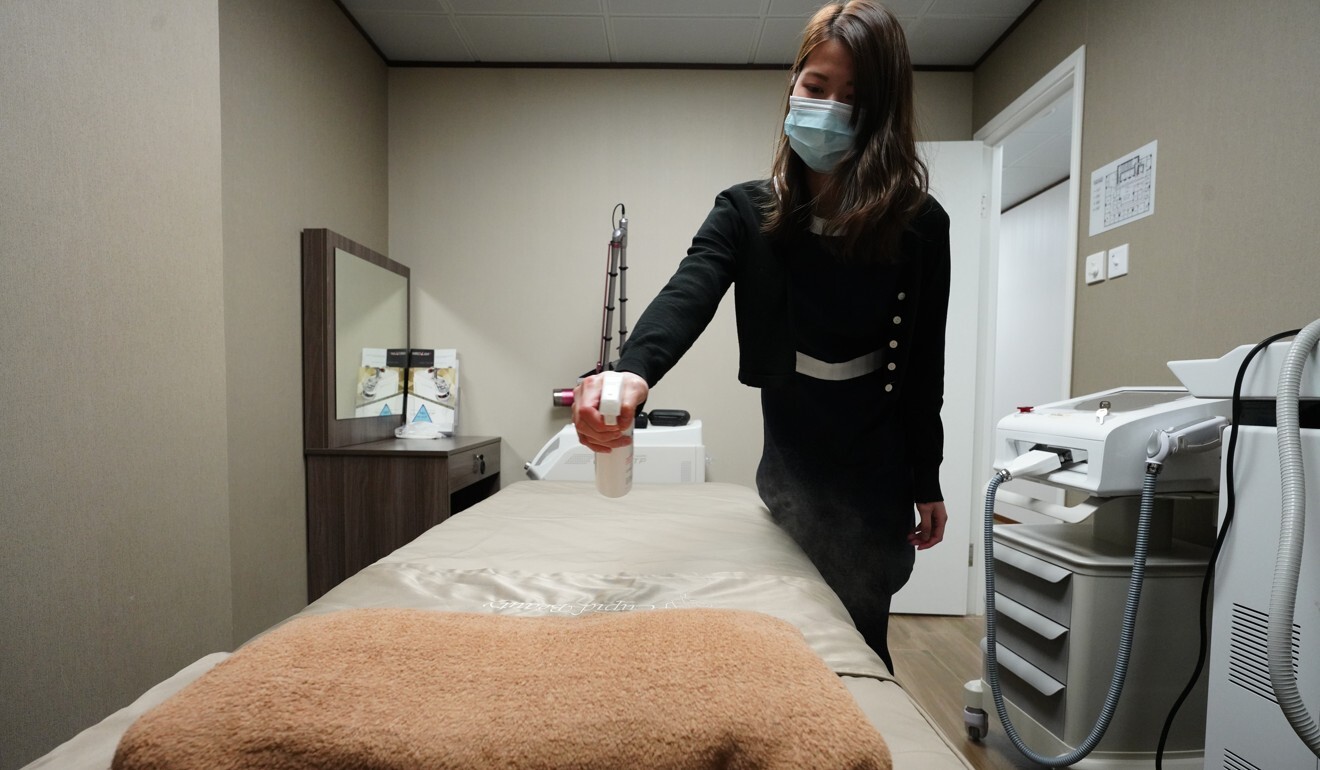 Can parents go out for a fun day with the kids?
Theme parks like Ocean Park and Disneyland, as well as museums, are reopening, but they must be limited to half capacity and mask wearing is mandatory.
Central Library in Causeway Bay, as well as six other major ones in Central, Kowloon, Tsuen Wan, Sha Tin, Tuen Mun and Tin Shui Wai, can be visited again, as can 31 others at the district level.
Cinema and art performance venues are also reopening, but are also capped at half capacity. No more than four audience members should sit together.
Eating and drinking are also not allowed inside the venues. Entertainers must wear a mask or maintain a safe distance from the audience. Live performances are not allowed in cinemas and museums.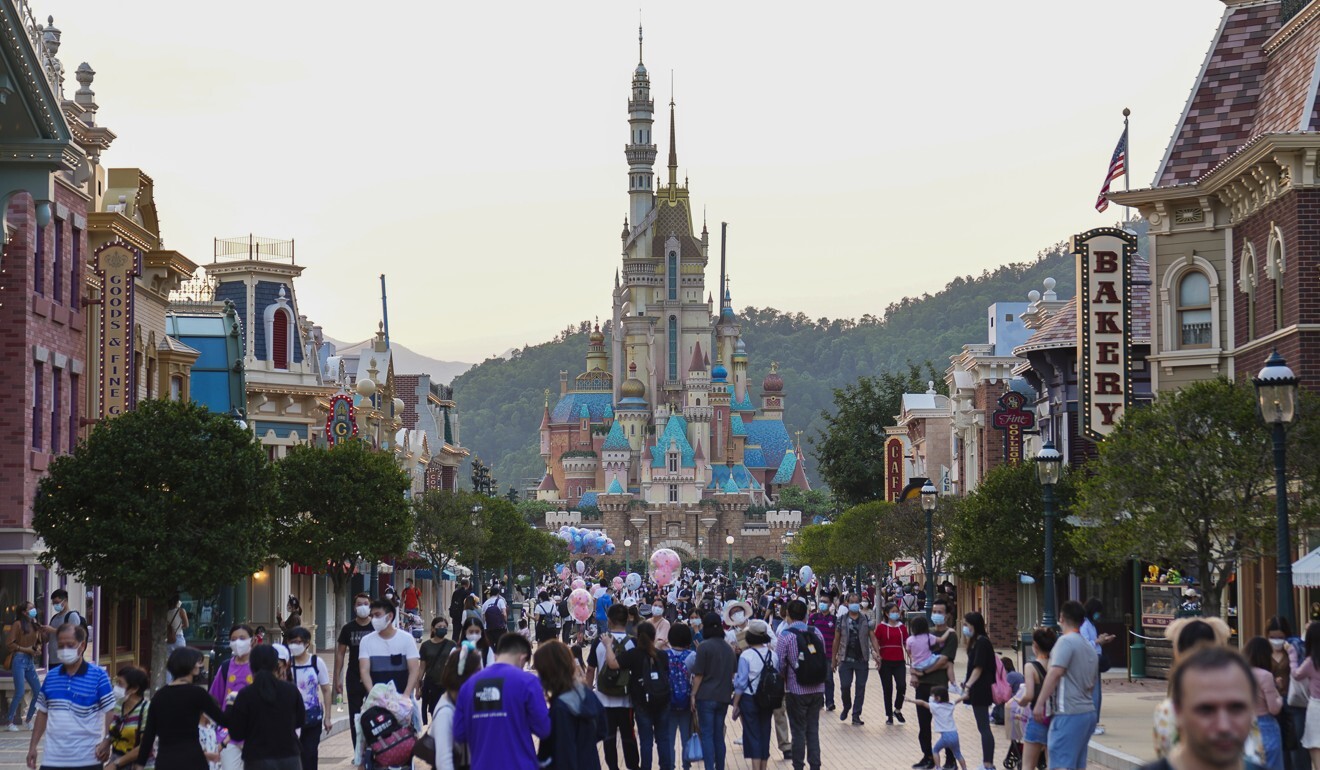 Arcades and amusement centres will resume operations, but no more than four people should gather at one station. Ball pits will continue to be closed.
But public beaches, public swimming pools, children's play facilities, barbecue sites, indoor children's play rooms and the Pui O Campsite will remain closed.
Can friends get together for gatherings?
Karaoke lounges, party rooms, and mahjong parlours will remain closed. For those planning to take a staycation or have a birthday party at hotels, no more than four people will be allowed in one room. If the unit is a suite, the maximum capacity is eight.
Can people hold bigger wedding ceremonies or banquets?
Banquets held in catering premises cannot accommodate more than 20 people.
For brides and grooms, bookings of hotel premises for the purposes of a wedding ceremony or religious event are capped at 20 people.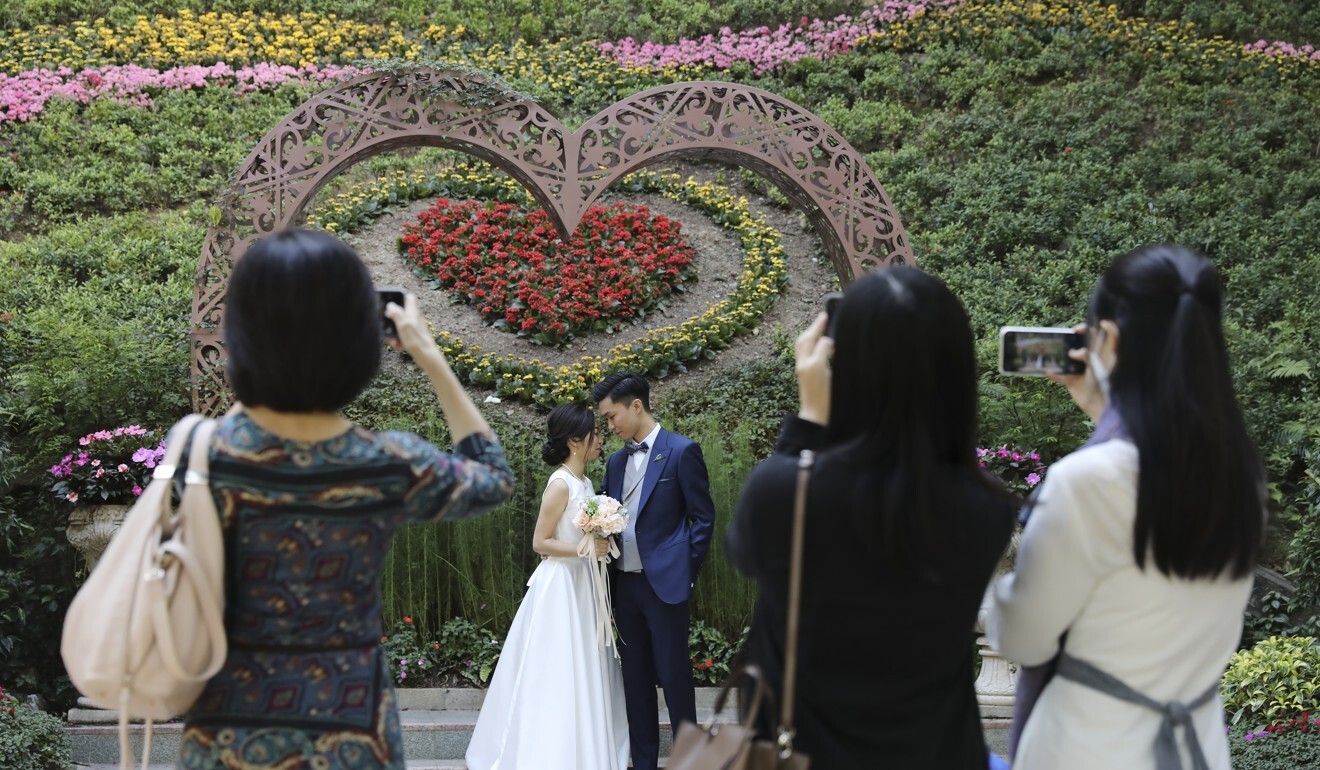 The events also must be held between 8am and 5pm, and everyone inside the room must wear a mask at all times, except when eating as part of the ceremony.
How about holding a public protest?
Public gatherings are still limited to two people.
Are there any other special precautions?
All participants in the activities above will need to download the government's risk notification app, "Leave Home Safe", which records the places they visit and stores them on their phone for 31 days. Users will receive an alert if a confirmed case is identified at any of the venues they have visited.
The city's social-distancing measures will be reviewed by March 3.