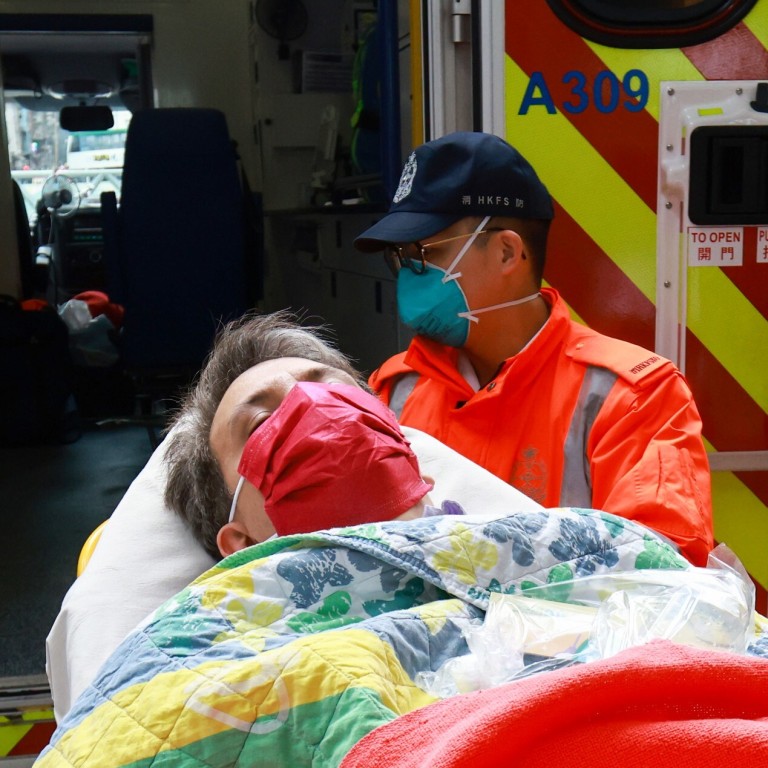 Coronavirus: Hong Kong doctors, patients groups push for better guidance on vaccine side effects as city's leader says shots are safe
Carrie Lam seeks to assure residents jabs are 'safe and effective', while health officials confirm eight new Covid-19 cases
Authorities begin offering German-made BioNTech vaccine to wider public
Hong Kong doctor and patient groups have piled pressure on the government to provide better guidance to vulnerable people on the side effects of
coronavirus
vaccines, even as the city's leader sought to assure residents the shots were "safe and effective".
The city began offering the German-made BioNTech vaccine to the wider public on Wednesday, while the take-up rate for the Chinese-made Sinovac continued to fluctuate amid concerns over people seeking hospital treatment after receiving the Covid-19 shot.
Some 72 per cent of people who booked a Sinovac injection turned up for the appointment, compared with 64 per cent on Tuesday and 90 per cent at the scheme's launch last month. The take-up rate for BioNTech vaccine was 91 per cent, with 5,900 people receiving the shot.
Health experts have warned that the public's reluctance to get vaccinated could pose a challenge to achieving herd immunity.
Hong Kong confirmed eight new Covid-19 cases and the death of an 86-year-old woman with chronic diseases, taking the total number of related fatalities to 203. The official case tally stands at 11,128.
Six of the latest cases were locally transmitted, including three that were untraceable, while the remaining two were imported from the Philippines. More than 10 people also have tested preliminary-positive, nine of whom were staff members and customers who visited Ursus Fitness in Sai Ying Pun.
A 27-year-old physical trainer at the gym was one of the untraceable confirmed cases, and health authorities have urged anyone who visited the premises this month to contact the Centre for Health Protection for contact tracing.
Three people have died after receiving the Sinovac jabs, with several others suffering serious health complications. An expert committee earlier found no direct links between the vaccine and the death of the first two people, both of whom had chronic illnesses.
The panel will be assessing a detailed autopsy report before deciding whether the third fatality – that of a 71-year-old patient without any record of chronic illness – was linked to the shot.
About 10,900 people received Sinovac shots on Wednesday, while some 130,500 have so far received either that vaccine or the BioNTech one since the inoculation drive started in late February, according to the most recent government data.
Both the Hong Kong Medical Association and Hong Kong Doctors Union urged the government to provide guidelines that clearly explained which groups of people were unsuited to take the vaccine.
The city earlier offered the BioNTech jabs, developed with American pharmaceutical giant Pfizer, to some high-priority residents but began giving them to the wider public at vaccination centres in Sai Ying Pun, Sai Wan Ho, Kowloon Tong, Kwun Tong, Lai Chi Kok, Sheung Shui and Yuen Long.
Chief Executive Carrie Lam Cheng Yuet-ngor visited the vaccine centre at the Sun Yat Sen Memorial Park Sports Centre and stressed that both versions were safe and effective to use.
"The two Covid-19 vaccines currently provided to members of the public were assessed by experts and approved by the secretary for food and health in accordance with the law for emergency use in Hong Kong," she said.
"They are safe and effective. The government has also set up a monitoring mechanism earlier, under which experts would review clinical events and explain them to the public at the earliest opportunity. Members of the public should be put at ease."
Several residents getting inoculated at the centre said they had more confidence in the BioNTech vaccine than the Sinovac one. Among them was IT worker Andy Statham, 68, who told the Post he had researched the effectiveness of both before making a decision.
"BioNTech has also been effective in Israel and the UK, so it seemed like the sensible choice," he said, adding the process went smoothly for him.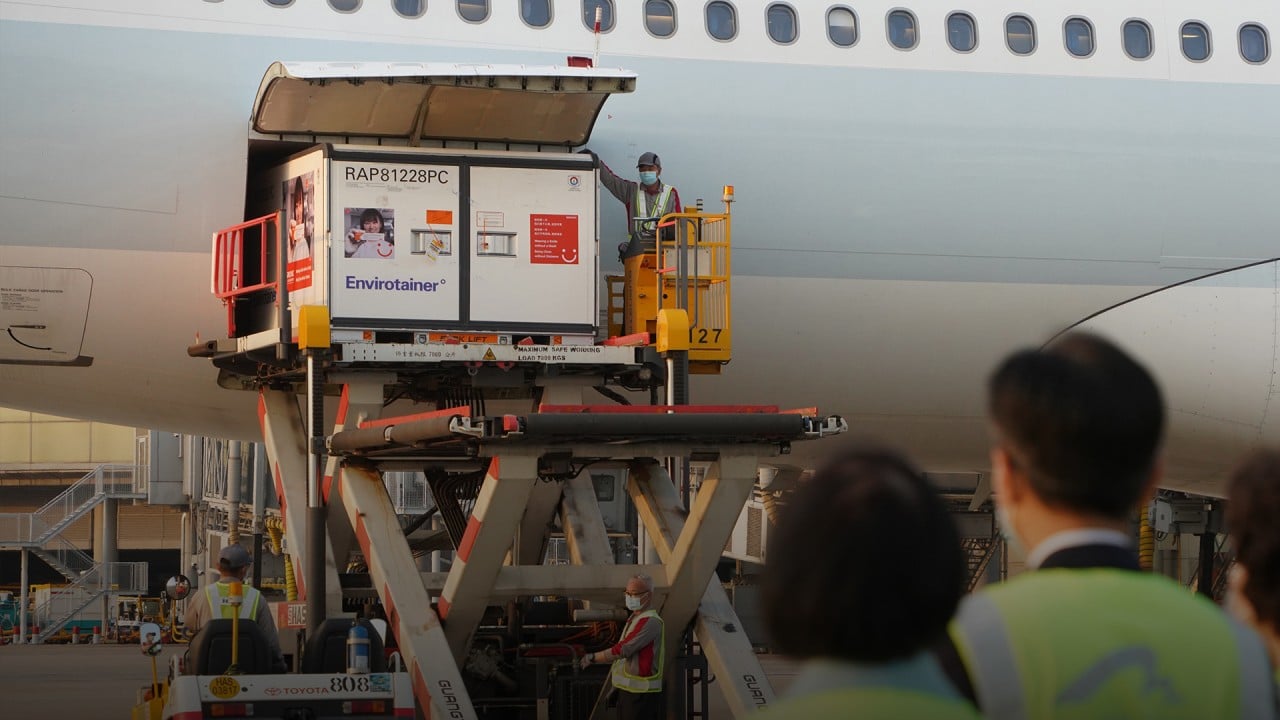 02:06
Coronavirus Hong Kong: first Covid-19 vaccines land in city
Coronavirus Hong Kong: first Covid-19 vaccines land in city
Statham, who has allergies and asthma, said a doctor at the centre had explained the potential risks of the vaccine, given his underlying health conditions.
Haresh Buxani, 56, who imports and exports clothing, was vaccinated along with some of his older relatives. Those aged 70 and above have the option of bringing as many as two people with them to also receive the shots.
"I travel a lot for work so I'm exposed to more variant strains of the virus," he said. "[The company] said they're coming up with more booster shots, so I thought it would be better to stick to the same brand. The BioNtech vaccine also offers more protection. If I didn't travel as much, I may have considered the other shot."
Sixteen-year-old pupil Sebastian Chan was inoculated along with his grandfather. "I won't be allowed to come back to Hong Kong after I go to school in Britain," he said. "I hope I will be able to return in the future without needing to quarantine for 21 days."
A 39-year-old man felt unwell after getting the BioNtech jab at around 11am. He was sent to Queen Mary Hospital and was in stable condition.
Seven more people were taken to hospitals for various reactions to vaccine jabs on Tuesday. Five were discharged after treatment, while two were admitted for observation.
Among the group, aged 42 to 79, three had taken Sinovac while four received BioNTech. Their situations included chest numbness, throat swelling, hypertension, palpitation and dizziness.
Relaying professional concerns, Dr Gabriel Choi Kin, president of the medical association, said some private doctors were worried about recommending the vaccine to their patients.
"Some doctors are concerned and more are advising [patients] against taking the vaccine, which could result in fewer people getting the jab, meaning we may not be able to achieve herd immunity," Choi told a morning radio programme.
Alex Lam Chi-yau, chairman of Hong Kong Patients' Voices, urged the government to better monitor the health conditions of those receiving jabs and step up its monitoring at vaccination centres.
"Although citizens do have a responsibility to monitor their own health situation, the government should be taking more responsibility as a gatekeeper and be able to immediately confirm their … medical history [through electronic records]," he said.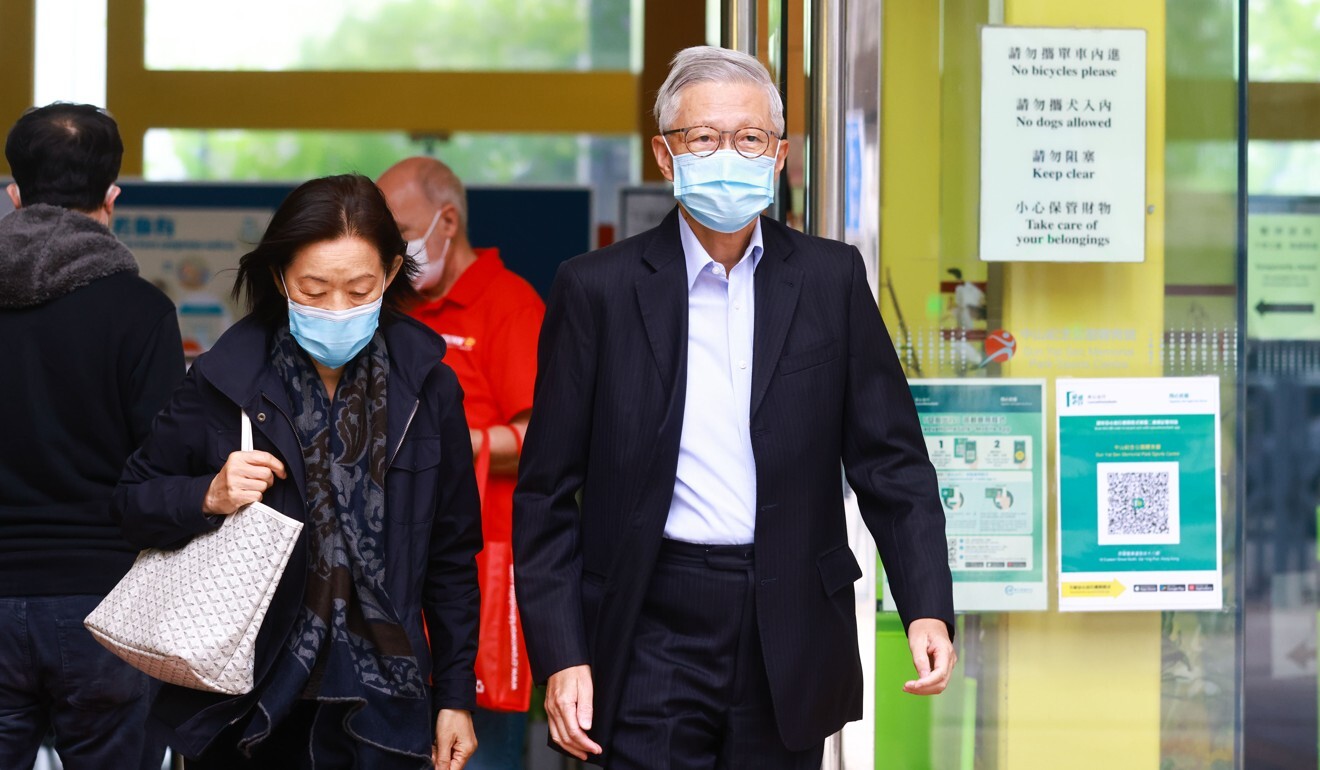 Dr Leung Chi-chiu, a respiratory medicine specialist, said the government should have done more to inform the public about possible reactions to shots.
"There is no evidence from clinical trials that shows the vaccines will lead to a heart attack or stroke," he said. "Authorities should have explained why there is a need to monitor the data and what kind of symptoms are likely to occur.
"Because the public was unprepared, they're scared by the numbers that are reported each day, which leads to a misconception that the vaccine is very dangerous. That's why people have been hesitant to book slots lately."
On a morning radio programme, Secretary for Innovation and Technology Alfred Sit Wing-hang urged residents to take the vaccine, as he believed the overall benefits of taking the jab outweighed the risks.
"There may be side effects for a very small proportion of people," he said. "But when compared to the impact of the pandemic, which has affected our lives for months and resulted in the fatigue of many people, in addition to the high transmission rate of the coronavirus, taking the jab can protect us and our friends and families."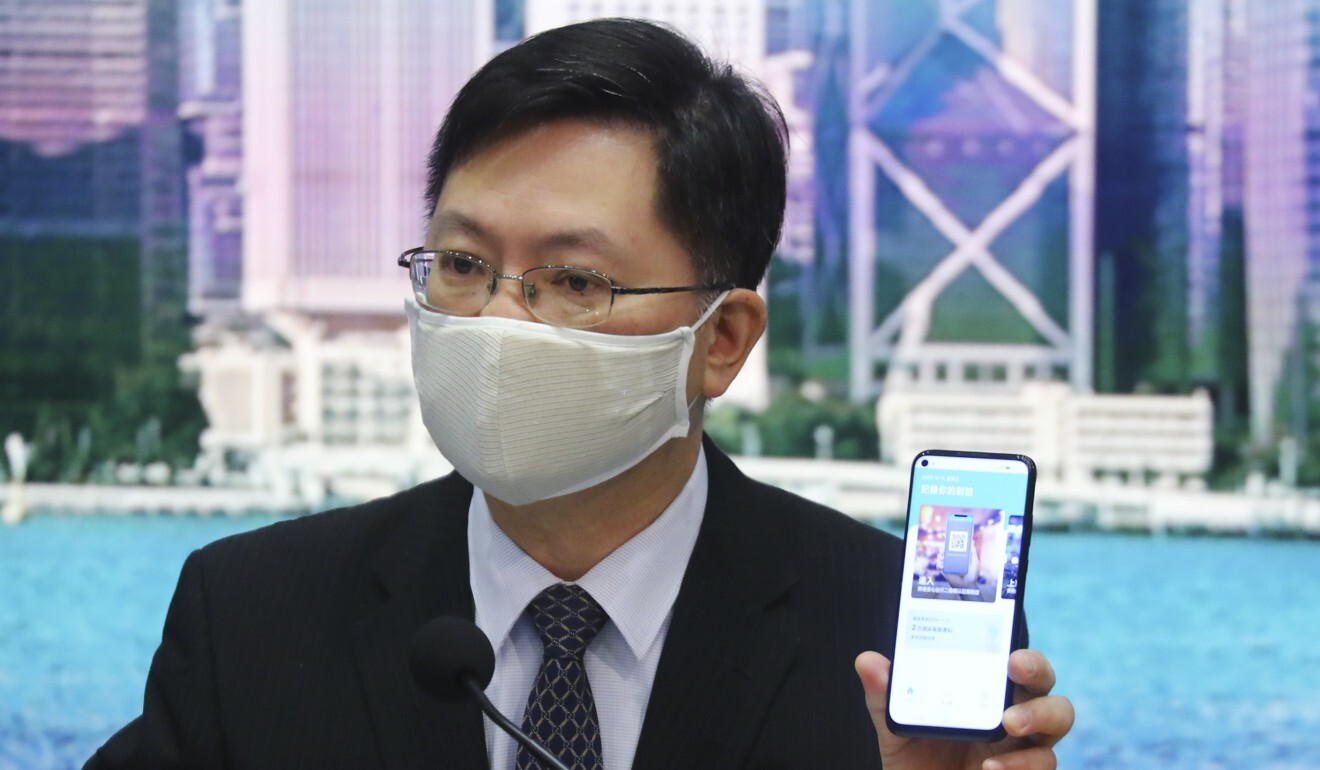 Sit also revealed the government's contact-tracing "Leave Home Safe" app had been downloaded about 3.34 million times – covering about 40 per cent of the city's 7.5 million population – and that more than 90 people later found to be infected had used it.
Dr Lam Ching-choi, an executive councillor who sits on a task force overseeing the distribution of vaccines, said that incidents of abnormal reactions after taking a vaccine were to be expected and Hong Kong's experience was similar to that of some overseas countries such as Norway. He urged the elderly to consider taking the jab at private clinics with the help and advice of doctors.
"As more people get vaccinated, more cases of abnormal reaction are expected to occur, but our monitoring system in Hong Kong will be able to track anyone who dies or is sent to hospital," Lam told another radio show.
Meanwhile, a cluster expanded at Mr Ming's Chinese Dining restaurant at the K11 Musea mall in Tsim Sha Tsui, with two new infections taking the size of the outbreak to 54 people.
Health authorities also determined that a person previously confirmed as infected had eaten lunch at the Coast Seafood and Grill at Causeway Bay's trendy Fashion Walk area on February 22 at the same time as four other people found to be carrying the virus.
Additional reporting by Elizabeth Cheung