Coronavirus: fear and anxiety grip Hong Kong finance, legal professionals after gym outbreak balloons
List of workplaces and residential buildings ordered to undergo compulsory testing 'too large' to name at Covid-19 briefing, health official says
Workers wait in line to be screened at a mobile testing station outside City Hall in Central on Friday
Fear and anxiety gripped Hong Kong's banking and legal sectors on Friday after an outbreak of
Covid-19
linked to a gym popular with the city's high-flying professionals ballooned in size.
At least 100 workers waited in line to be screened at a mobile testing station outside City Hall in Central at lunchtime. At 7pm, about 50 people were in the queue.
Heightening their worries, the coronavirus cluster linked to Ursus Fitness Centre in Sai Ying Pun worsened to 64 cases on Friday, with 47 of 60 confirmed infections citywide related to the outbreak. The cluster was thought to have spread to other gyms and venues largely because of a lack of mask-wearing during exercise.
The number of workplaces and residential buildings ordered to undergo compulsory testing was "so large" the authorities were unable to name each one at a daily virus media briefing, warned Dr Chuang Shuk-kwan, head of the Centre for Health Protection's communicable disease branch.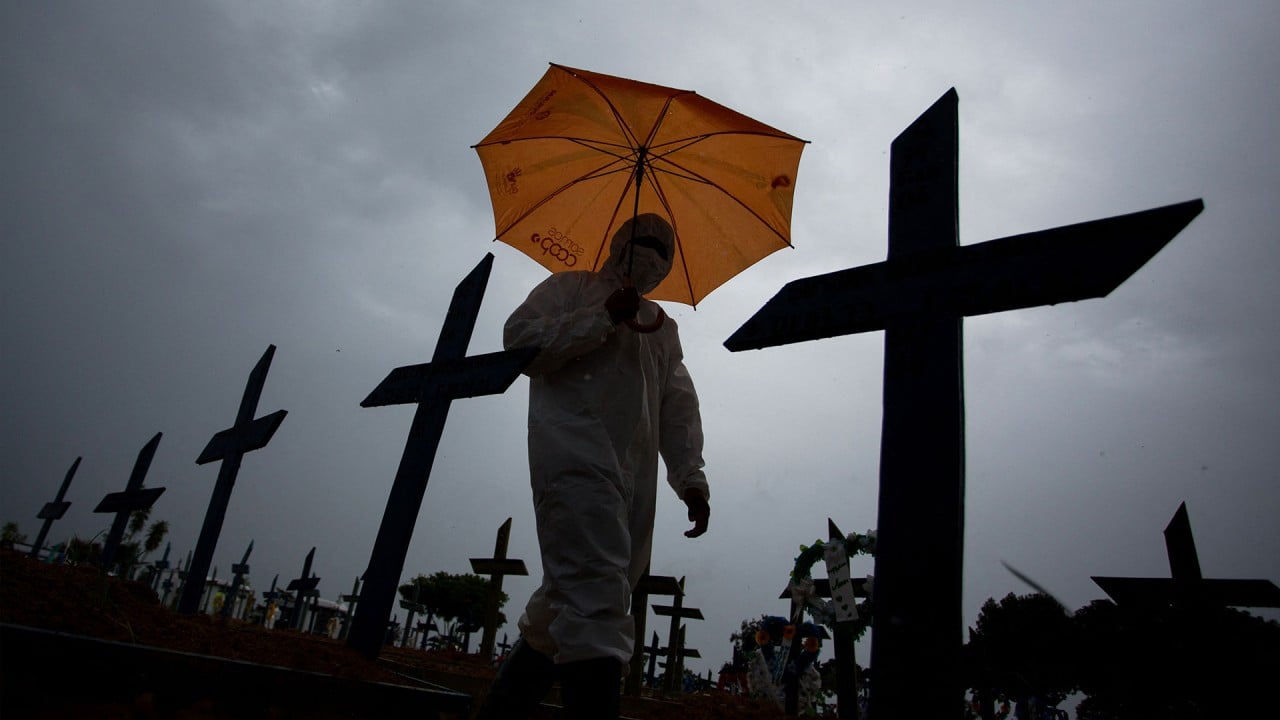 06:05
One year into Covid-19 pandemic, world marks anniversary of WHO's declaration on coronavirus
One year into Covid-19 pandemic, world marks anniversary of WHO's declaration on coronavirus
Global banks and law firms responded to employees testing preliminary-positive on Thursday and Friday by evacuating floors and having staff work from home, or advising against non-essential visits to the office, while carrying out deep cleaning.
Among those getting tested on Friday evening was 35-year-old investment bank worker Mr Cheung, who declined to reveal his full name.
"This outbreak involves many people in the financial industry, so I'm in a rather sensitive position," he said. "I'm concerned about whether there will be a new wave of infections, and whether some places where people have dinner and do exercise will be shut down again, especially when the last wave has just become less severe."
Worried marketing manager Mike Wong, in his 40s, wanted to get vaccinated as soon as possible.
"I hope the government can relax the requirements for taking the jab. I'm happy to take whichever jab is available," he said, referring to the priority given to the elderly, health care workers and some other groups.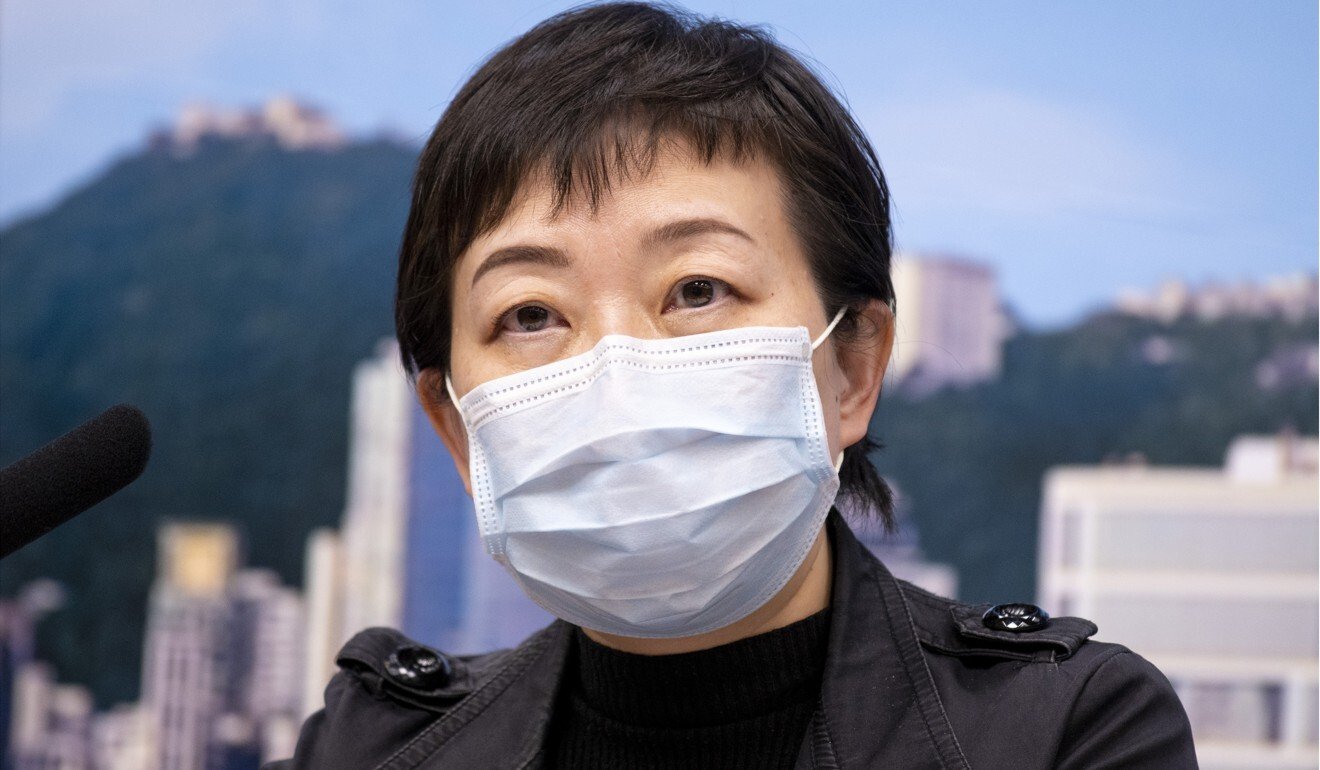 On Queen's Road Central, workers on the 22nd floor of the HSBC headquarters were ordered to take compulsory tests, a source said.
"The atmosphere is fairly intense in the office and there are obviously fewer staff eating at the canteens," the insider said. "Other than essential staff who have to provide frontline services, many staff are recommended to work from home."
Chuang explained the chain reaction that caused the infection to spread.
"Many of the gyms are on Hong Kong Island, so many [people] work in Central and Hong Kong district and are involved in various occupations such as banking, finance, lawyers," she said.
Getting a grip on the outbreak was "challenging" as a lot of cases "popped up in one or two days", she warned.
Many finance workers would have held daily lunchtime business meetings with clients, heightening the risk of transmission between people at different firms, she said.
"Many of them went to restaurants, or sometimes bars to drink with friends and gather at home, so it is difficult to recall all these activities," Chuang said.
"We need to trace them to find out who they met and put them under quarantine or advise them to get tested. We need to get the compliance of all the cases and close contacts."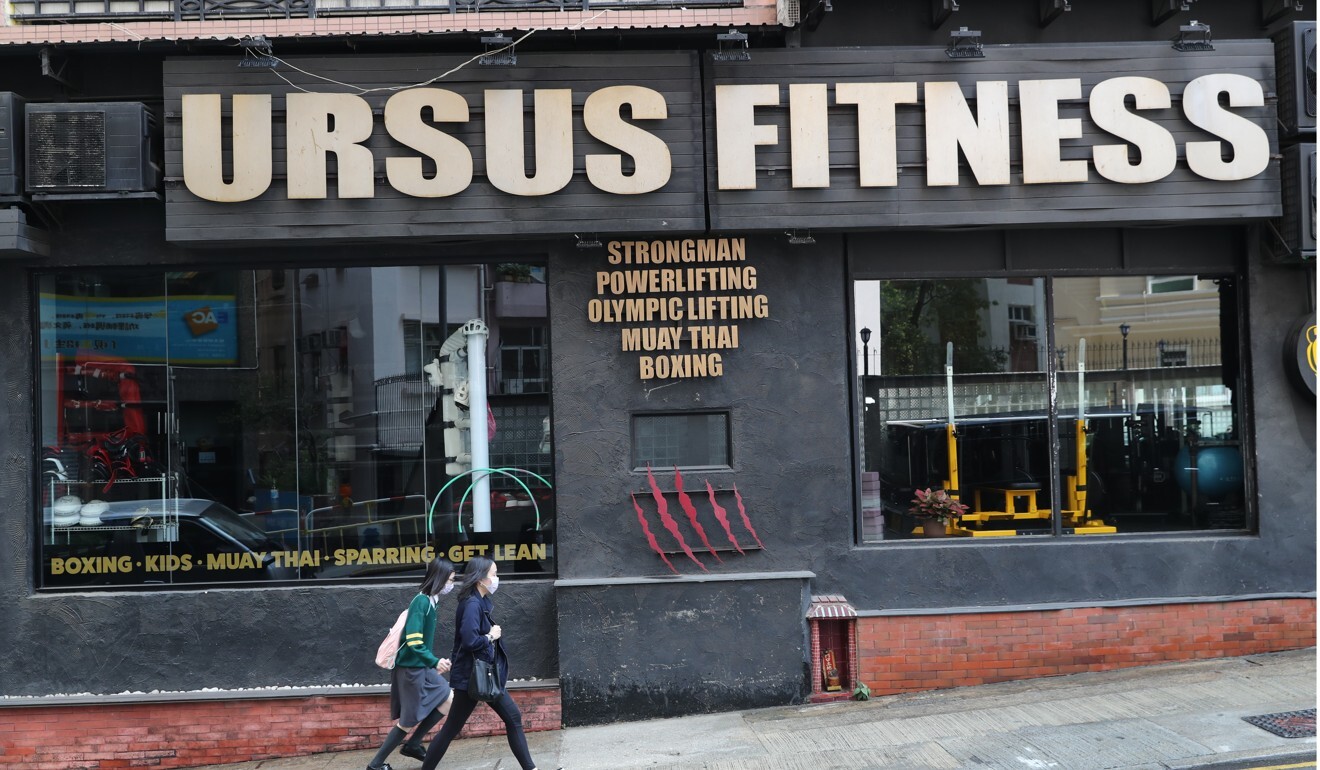 HSBC and law firm Allen & Overy reported infections among staff working in their Central offices. UBS, Credit Suisse and BNP Paribas workers were also cited in previous media reports.
A staff member at China Construction Bank headquarters, in Central's Connaught Road, accompanied an infected person to one of the Pure gyms that was subject to a compulsory-testing order, which triggered some colleagues to work from home on Friday. The CCB worker tested negative.
Citibank declined to comment but a source said some of its bankers had used the affected gyms and were told to work from home.
Major Central landlord Hongkong Land said it had been notified by certain tenants that some employees and visitors had been infected, but would not comment on specific cases.
Similarly, Sun Hung Kai Properties' International Commerce Centre confirmed an infected case, but declined to state the tenant and affected floor.
Others remained unfazed by the possibility of a fifth wave of infections.
HSBC employee Andrew, 32, said he felt safe working at the bank's headquarters even though some of his colleagues had tested positive for the virus, as most staff had been working from home.
"If we continue to be vigilant, I think we'll be fine," the Singaporean added.
A lawyer who works for a firm in Central said two colleagues went to the gym, and one had tested negative, while the other's result was not known yet.
"I am not worried because most people wear masks inside the office, and anyway it's not the end of the world if you get Covid … It's really not within our control other than taking the precautions."
He said he now wore a mask inside the office even more than before, and the firm had deep cleaned the premises. While people would still gather in the pantry, with masks on, some worked from home on Friday, probably out of concern, he added.
Additional reporting by Denise Tsang