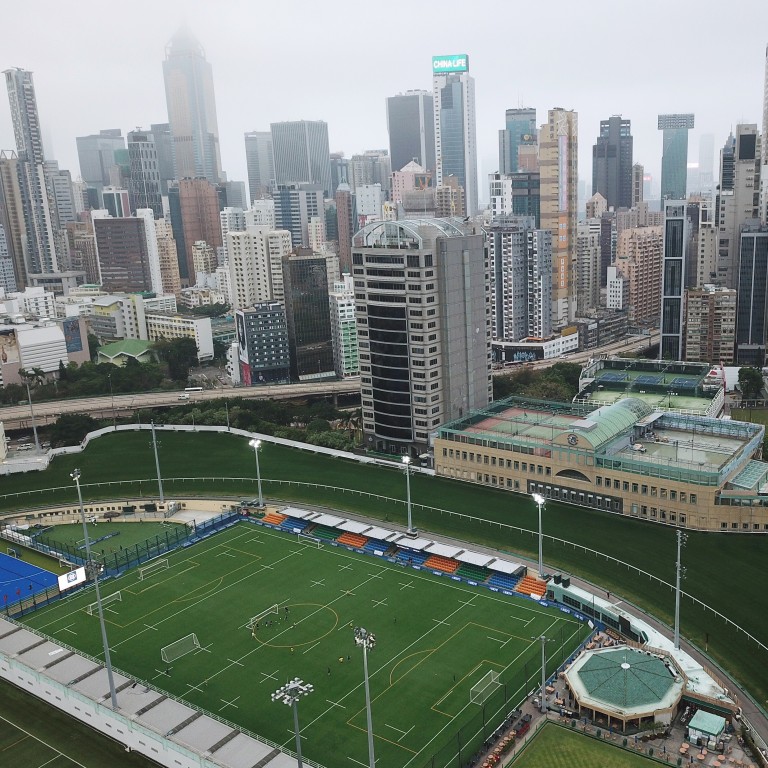 Coronavirus: Hong Kong Football Club warns staff they will forgo pay rises, bonuses, promotions for refusing vaccination
General manager makes clear consequences of refusing to get inoculated under strict jabs policy
Management also offers cash payments to staff who have taken the Covid-19 jabs
A major Hong Kong sports club has warned staff they will miss out on pay rises, bonuses and promotions if they do not get vaccinated against the coronavirus, in the toughest example yet of a local employer pushing its workforce to take the jabs.
In an internal memorandum issued on Tuesday and seen by the Post, Hong Kong Football Club general manager Mark Pawley made clear the impact on workers' career opportunities of refusing vaccination without a doctor's exemption, while also offering extra payments to those who were inoculated.
"These measures are being put in place to encourage all staff members to get vaccinated as soon as possible to ensure the smooth running and operation of the club going forward," Pawley said.
The club's chief also offered HK$2,000 (US$258) to employees who were already fully vaccinated, or would be by the end of July, and promised another HK$1,000 for the entire workforce if 100 per cent vaccination was achieved in the company.
Staff members who produced a valid medical certificate exempting them from vaccination would also receive the payments. Vaccinated workers would be entitled to a day off after each jab.
The Hong Kong government on Monday announced more carrots to boost its sluggish inoculation drive, which has so far put out 2.43 million jabs. Some 13.8 per cent of the city's 7.5 million residents have been fully vaccinated.
The administration has also offered a day off per jab for civil servants and encouraged the private sector to follow suit.
But officials provoked anger by warning unvaccinated people they could be banned from a host of "high-risk" premises, ranging from restaurants and schools to sports grounds.
Located on a sprawling site covering 689,000 sq ft next to the Jockey Club racecourse in Happy Valley, the exclusive club says on its website it has about 3,500 members and offers a "world-class venue for sport", with facilities for football, rugby and hockey, as well as a swimming pool complex.
A club spokesman declined to comment.
Meanwhile, the Clearwater Bay Golf and Country Club on Wednesday announced a monthly lucky draw of five cash prizes worth HK$10,000 each for fully vaccinated workers among its 250-strong workforce. The lucky draw will run for five months.
This article appeared in the South China Morning Post print edition as: Sports club says staff who refuse shots will lose pay rises and promotions