Get your vaccine, win a flat: bookings for jabs surge, but experts say Hong Kong herd immunity still a challenge
Incentives help, but more must be done to get 70 per cent of Hongkongers vaccinated, experts say
Easier travel might prove the big draw for some who haven't made their vaccine bookings yet
Hong Kong could achieve herd immunity against
Covid-19
this year, with the rate of vaccination boosted recently by lotteries and lucky draws, but medical experts warn that sustaining the momentum will be a challenge.
They struck a cautious note despite a sharp uptick in bookings for
vaccinations
in the past week, after Hong Kong businesses dangled generous rewards to those who took their jabs.
After developers announced on May 28 that fully vaccinated people stood to win
a HK$10.8 million (US$1.4 million) flat
, the total daily bookings for the mainland-made Sinovac vaccine, and the German-made BioNTech jabs, surged to 47,600 on June 1. There were only 20,200 bookings on May 27, the day before the announcement.
Bookings for both vaccines rose significantly between those dates, going up from 6,600 to around 15,000 for the Sinovac dose and from 13,600 to 32,600 for the BioNTech shot.
Between May 27 and June 3, the daily number of people who received their jabs leapt by 38.5 per cent, from 26,144 to 36,209, with the rise mainly from those receiving the Sinovac vaccine, a 61 per cent increase.
Both vaccines available in Hong Kong require two jabs.
Since the mass inoculation programme began in late February, around 1.53 million people, or 20.4 per cent of the population, have received their first dose, and about 1.11 million of those have also had their second and are fully vaccinated.

The government's target is to fully vaccinate at least 70 per cent of the city's 7.5 million population – or 5.25 million people – so that herd immunity can be achieved.
Although the city is still nearly 4 million people shy of that goal, respiratory medicine specialist Dr Leung Chi-chiu is optimistic Hong Kong can reach it by winter if the current momentum of vaccination bookings is kept up.
"If we can attain and maintain daily bookings of 40,000, we'll reach the goal of having enough people booked for the jabs in about 100 days," Leung said.
As it takes about five or six weeks between booking and receiving the jabs, he said it was possible to reach the critical 70 per cent mark by late September or early October.
But Dr Lam Ching-choi, an Executive Council member and part of a government task force on the vaccination scheme, said the city could only reach its goal by year's end if at least 30,000 got their first dose each day.
The city surpassed that on Saturday, when a record 31,462 received their first dose, but it remains to be seen if the enthusiasm can be sustained, let alone improved. On Sunday, that figure dropped to 24,542.
"We need to further raise the current rate," Lam said. "While it has improved a bit, the figure is still not good enough yet."
The business sector has been drumming up interest by offering various rewards to get Hongkongers to come forward for their jabs. So far, around 20 businesses have announced a range of benefits for those who are fully vaccinated.
Aside from the eye-popping prize of the 449 sq ft flat, there are also discounted hotel room rates, shopping coupons, air tickets and an electric car worth HK$500,000 on offer.
A source said another major developer, New World Development, was expected to add to the list of benefits.
Experts agreed that these incentives, along with vaccination leave announced by the government and some employers, were helping.
The past week's sharp increase in bookings was most likely related to the giveaways and prizes, Professor Martin Wong Chi-sang, from Chinese University's school of public health, said.
He noted, however, that no single reward would work to push up the vaccination rate, and multiple approaches were needed.
Leung said public confidence received a boost on June 1, when the World Health Organization approved the emergency use of the Sinovac vaccine.
Despite the rise in bookings over the past week, he said it was critical to harness the momentum and get more people vaccinated.
"The government also needs to increase the vaccination capacity, or it will be impossible to maintain the momentum," Leung said.
He suggested expanding the vaccination slots available at the 21 general outpatient clinics that are among the venues offering the Sinovac vaccine, as bookings there usually filled up quickly.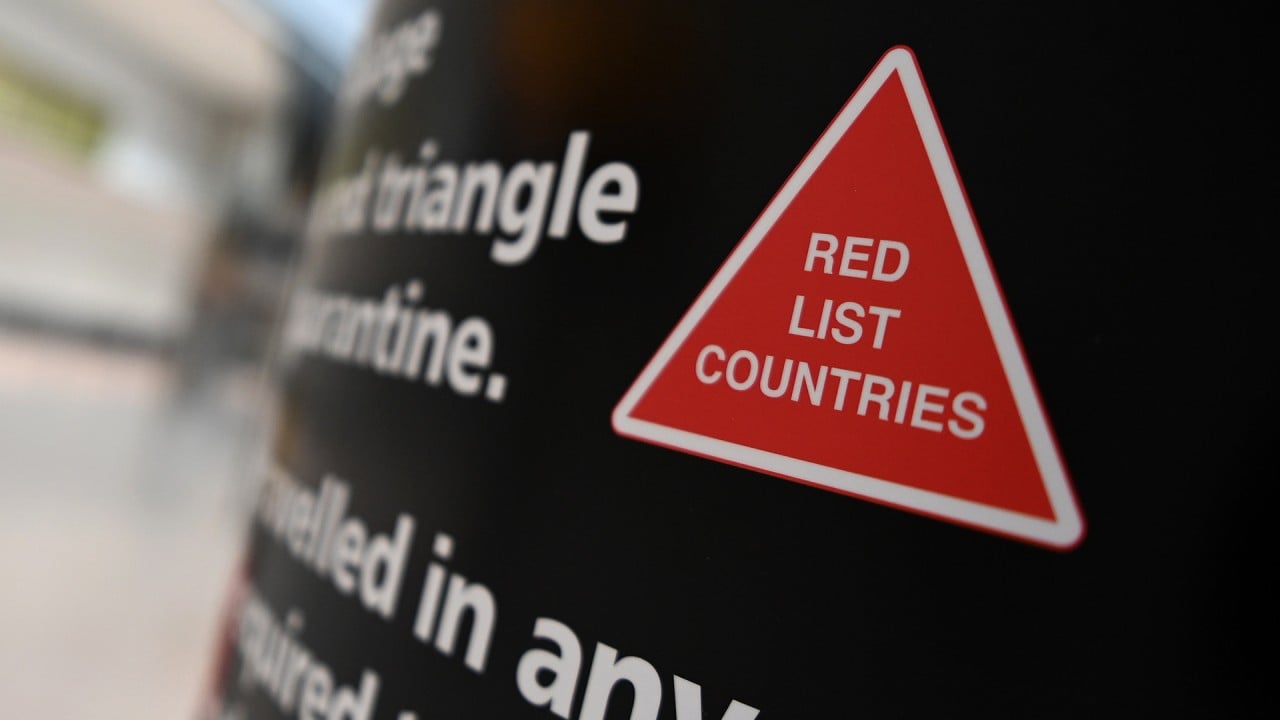 01:29
London's Heathrow airport opens dedicated terminal for arrivals from high-risk Covid-19 countries
London's Heathrow airport opens dedicated terminal for arrivals from high-risk Covid-19 countries
Other experts hoped that policy changes and more incentives expected over the coming days would help.
These include approval for giving the BioNTech vaccine to about 243,500 children aged 12 to 15, and the possibility of allowing fully vaccinated people quarantine-free travel between Hong Kong and mainland China.
With Europe planning to welcome vaccinated visitors this summer, Wong and Lam said this could also encourage Hongkongers to get their jabs.
If being vaccinated becomes the only way for people to travel, this could also persuade some Hongkongers to make their bookings, Lam said.
According to a survey released by Wong and his colleagues last week, having vaccine passports that allow easier travel appeared to be the most appealing incentive among respondents.
For some, though, the bottom line was getting protection against a pandemic that has not yet shown signs of abating.
Hong Kong's 42-day streak of having zero local untraceable infections ended on Saturday with news that a 17-year-old girl was confirmed to have locally contracted the coronavirus variant first reported in Britain.
Lam hoped the case would move Hongkongers to get vaccinated.
"Hongkongers are a bit realistic," he said. "It is hard to force them to take the jabs if they can't feel the urgency."