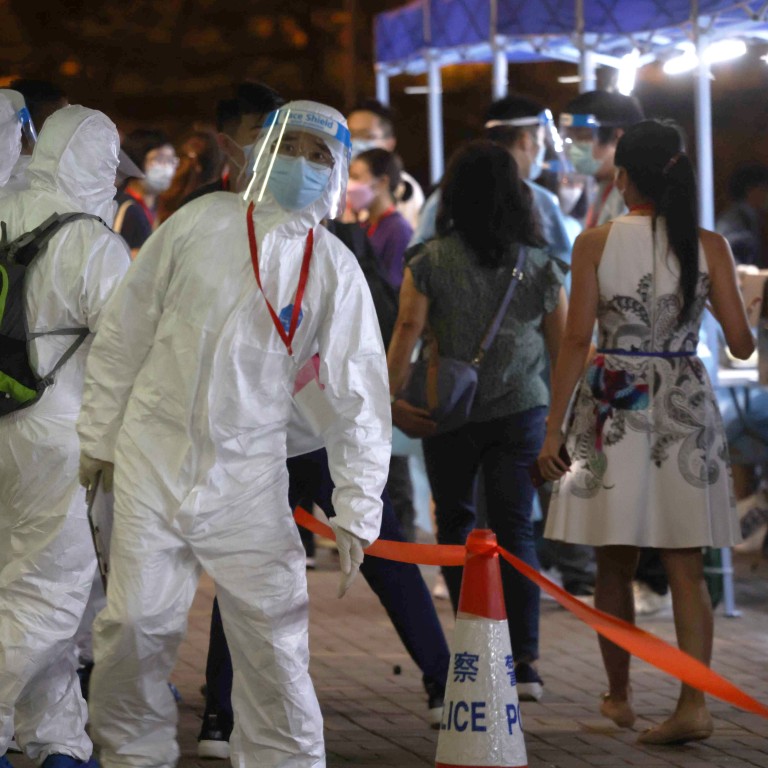 Coronavirus Hong Kong: second local Delta case triggers fears of fifth Covid-19 wave
People living in Block 10 of Tai Po Centre locked down, but overnight testing identifies no new infections
Latest local case involves woman who is a colleague of 27-year-old confirmed as having more infectious strain on Friday
A second local Covid-19 case likely to involve the more infectious Delta variant has put Hong Kong on heightened alert, with a health expert warning that a busy shopping centre could become a "superspreading" site and trigger the city's fifth coronavirus wave.
Authorities ordered a residential block in Tai Po into overnight lockdown for mandatory virus screening on Sunday evening after a 24-year-old woman who lived in the building, and worked with the city's first local Delta variant patient in customer services at Uptown Plaza mall, was also confirmed to have the coronavirus.
As of Monday morning, the overnight testing had identified no new cases.
The latest developments prompted a stark warning from Dr Leung Chi-chiu, a respiratory medicine specialist and a former chairman of the medical association's advisory on communicable diseases.
"Transmission has almost certainly taken place in that shopping mall as both patients worked there," he said.
"The fact that both work in customer service, in such a busy mall with such foot traffic, could lead to a superspreading event and kick off the fifth Covid-19 wave in Hong Kong."
The second lockdown in the district in five days came shortly after 7pm, this time involving Block 10 of Tai Po Centre.
Residents and visitors who had been to the building for two hours or more in the past fortnight will have to be tested.
Earlier, officials confirmed six new infections, five of which were imported, involving travellers from Britain, Indonesia and Bangladesh, bringing the number of confirmed cases to 11,917, with 211 related deaths.
The sole local case, the 24-year-old woman, was linked to the city's first community Delta case, a 27-year-old airport worker who also worked at the Tai Po mall.
The mall sits right next to the Tai Po MTR station, and has several housing blocks atop it.
The 24-year-old patient had already been isolated in a quarantine centre, and health authorities' genome analysis found she carried the more transmissible L452R strain, but without the N501Y or E484K mutations, making it likely to be a Delta variant, which was first detected in India.
Health authorities confirmed the airport worker's infection on Thursday, ending the city's 16-day streak of zero local infections.
Officials have cast a wide net in quarantining 180 people, including both the man's close contacts and also their close contacts, with the latter group being given a shorter, three-day isolation order, according to existing rules.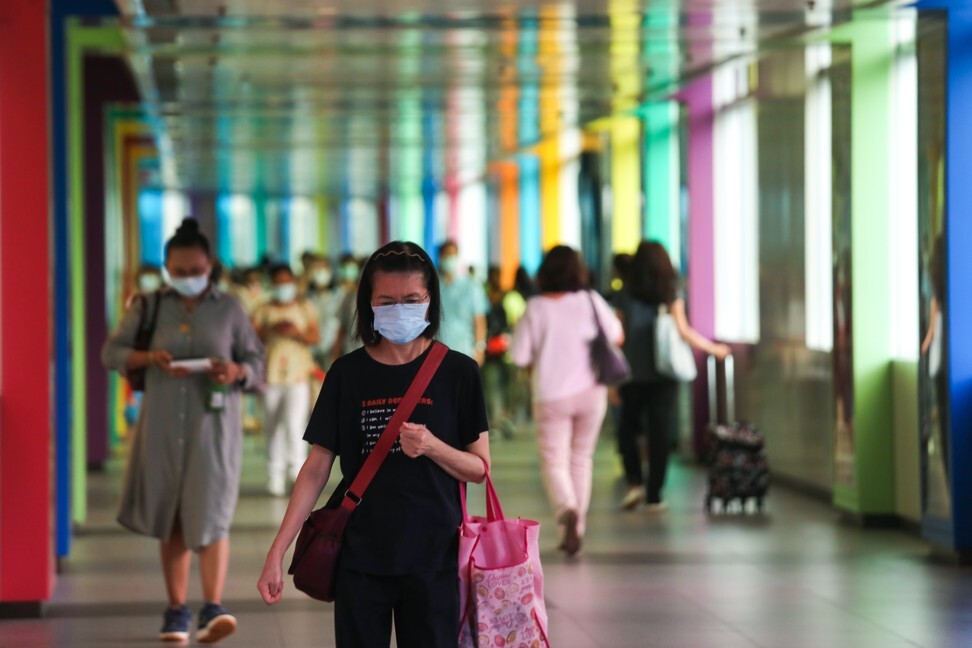 However, a lockdown where he lives at Wan Hang House in Wan Tau Tong Estate uncovered no cases among the 2,100 residents screened. A day later the man, who had the L452R mutant strain, was confirmed as carrying the Delta variant.
Genome sequencing later showed his infection to be identical to that of three arrivals from Indonesia found with the coronavirus this month.
The Centre for Health Protection had warned that research in Britain showed the Delta variant was 60 per cent more transmissible than the Alpha first detected in that country, and in Singapore led to more patients in intensive care with pneumonia than other Covid-19 sufferers.
Officials said the latest patient last reported for work on Wednesday. She had been identified as a close contact and sent to a government quarantine centre on Thursday, but she developed a fever on Saturday and was admitted to hospital on the same day. She was unvaccinated.
The government will arrange for compulsory testing for residents and visitors of the building where the 24-year-old works, and the places she had visited during the incubation and infectious period.
Leung believed testing – mandatory only for those who visited the mall for two hours or more – could miss a lot of potential carriers, citing a recent Delta cluster in neighbouring Guangdong province where a spread in one case was believed to have taken place after a 14-second encounter.
"It will be difficult, if not impossible, to trace all who have recently visited the mall," he added.
The infectious disease specialist also called for repeated testing of those customers, including the vaccinated, as the Delta variant could evade some vaccines before they had taken effect.
His successor as the advisory panel's chairman, Dr Joseph Tsang Kay-yan, struck a more cautious tone. He said whether the variant had entered the community would depend if a secondary or third-generation transmission had taken place among the 24-year-old's close contacts.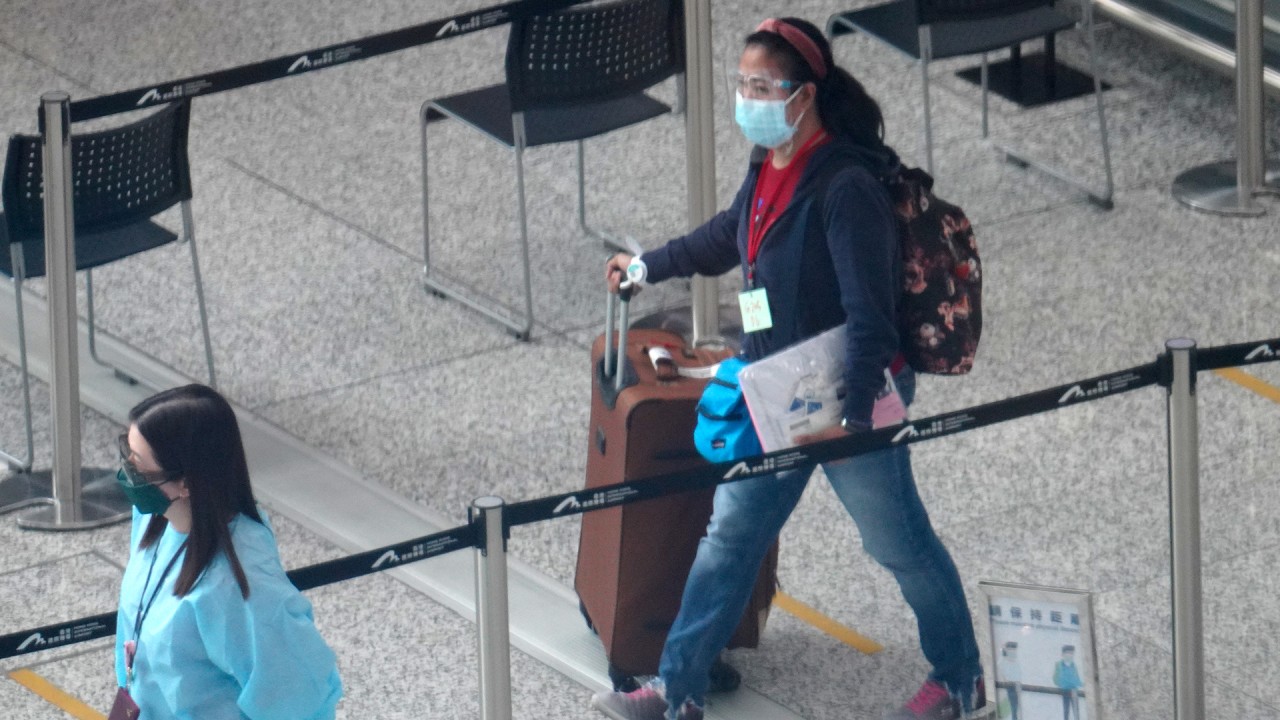 02:09
Hong Kong to shorten mandatory quarantine to 7 days for fully vaccinated residents, travellers
Hong Kong to shorten mandatory quarantine to 7 days for fully vaccinated residents, travellers
Separately, the Food and Environmental Hygiene Department said it had taken "stringent enforcement actions" against violators of social-distancing regulations, and 1,210 catering premises including bars and pubs, and 326 other establishments in the past two days.
It added officers had begun prosecution proceedings against seven operators, two of them for allegedly breaking mask-wearing rules, two for opening beyond approved operating hours, and three for hosting more customers at a table than allowed.
Those premises also received immediate punishments of being forced to close after 6pm with limited capacity of two people at most at a table, for a period of between three and five days according to existing rules.
This article appeared in the South China Morning Post print edition as: shopping centre may spark the fifth wave