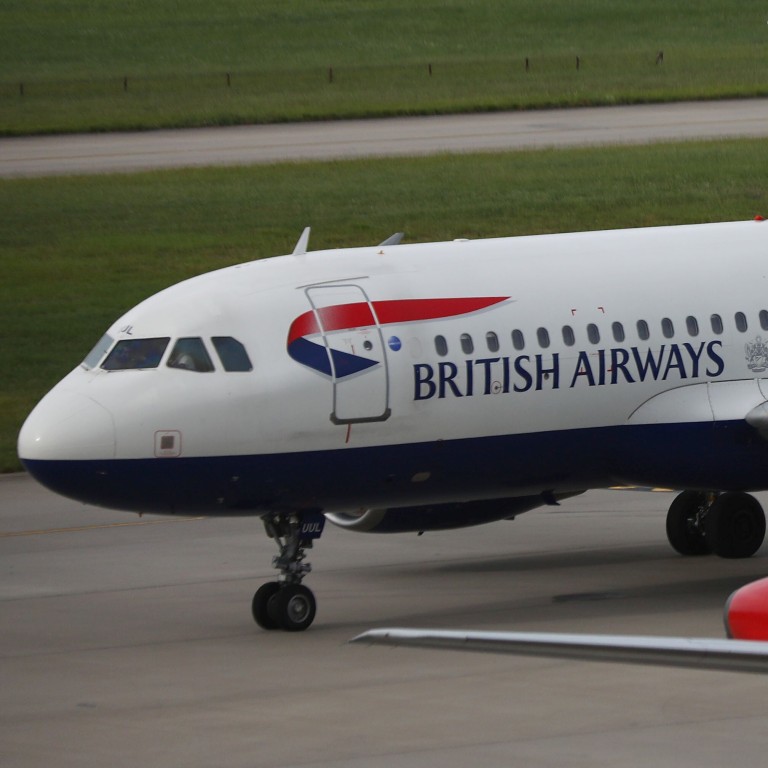 Coronavirus: Hong Kong to ban all travellers from Britain, as it puts country back on 'extremely high-risk' list
Move will take effect from Thursday, with anyone who has been in Britain for longer than two hours in past 21 days barred from entering city
Officials had already tightened quarantine rules from visitors from there, with vaccinated and unvaccinated arrivals all facing three weeks indoors
Hong Kong will put Britain back on its list of "extremely high-risk" countries and ban incoming travellers from Thursday in a bid to keep out Covid-19 variants.
Health authorities on Monday confirmed an earlier Post report on the decision to suspend all passenger flights from Britain, which comes days after the city toughened quarantine rules for visitors.
The suspension means anyone who has stayed there for more than two hours during the past 21 days cannot enter Hong Kong.
Local health authorities had already moved Britain from "high risk" to "very high risk" on Monday, meaning vaccinated travellers would also have to quarantine upon arrival for 21 days, like their unvaccinated counterparts.
In the announcement, officials cited a "recent rebound of the epidemic situation" and the "widespread Delta variant" in Britain, adding it would continue to "closely monitor" other factors, including vaccination progress and passenger volume, to adjust travel restrictions for various countries.
Among those affected was university student Beth Chan, who had considered flying back from Edinburgh to see her family.
"I was kind of excited to come back before but I just accepted I wasn't going to come back," the 20-year-old said. "There were so many uncertain factors and the flights kept changing even before [the government] announced this."
Britain recorded 14,876 new Covid-19 infections and 11 related deaths on Sunday. Between June 21 and 27, a total of 104,052 people tested positive for the virus, accounting for a 58.7 per cent increase compared with the previous week.
Under existing rules, flights will be suspended if five or more passengers from the same place – regardless of the airline – test positive for a Covid-19 mutant strain on arrival within a seven-day window, or if at least 10 people are confirmed with a mutant strain – including during quarantine – over the same period.
The government barred flights from Britain in December in response to the worsening epidemic there, and the ban stayed in place until April, when Hongkongers were allowed to return on designated flights. On May 7, the city lowered the country's classification to "high risk", cutting the quarantine period for vaccinated travellers by seven days to 14.
Britain joins Brazil, India, Nepal, Pakistan, the Philippines and South Africa on the list of country's in the highest-risk group.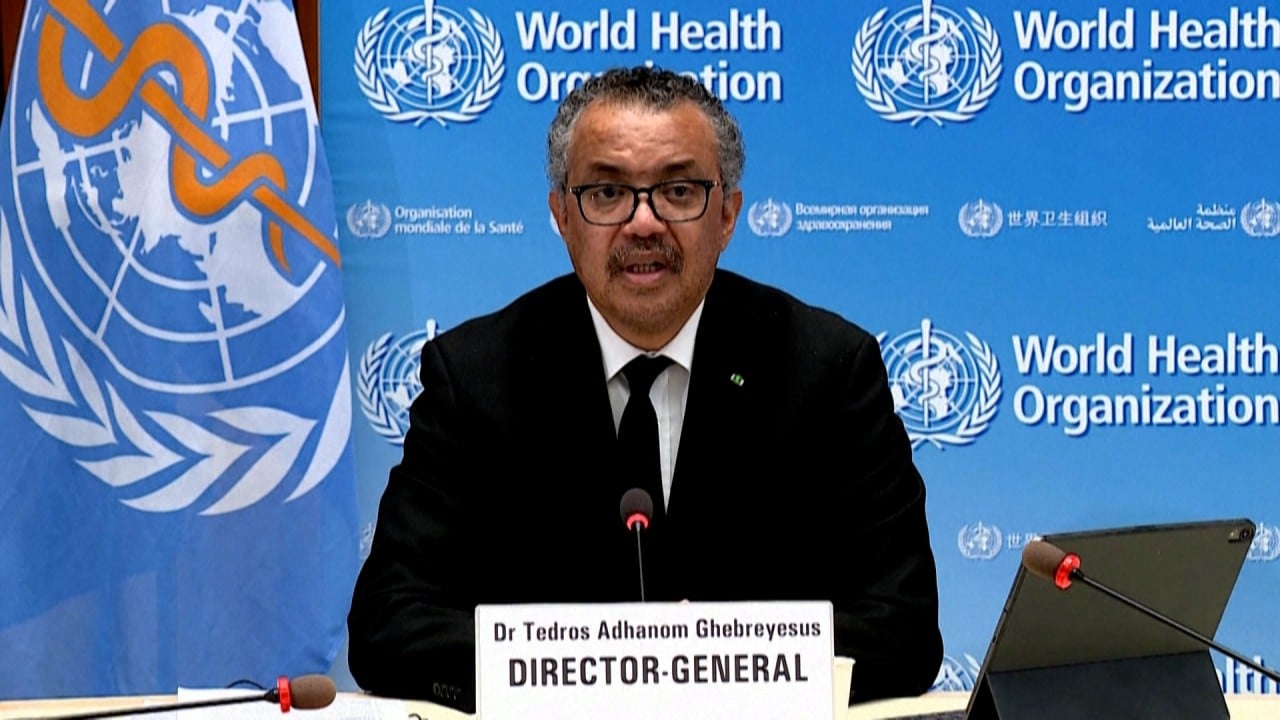 01:45
WHO says the world needs faster vaccination rate after G7 announces donation of doses
WHO says the world needs faster vaccination rate after G7 announces donation of doses
Respiratory medicine specialist Leung Chi-chiu said he believed the move "had to be done, as a flight ban is the most effective way in stopping the entry of variants", adding Hong Kong's low-vaccination rate made it vulnerable.
The Centre for Health Protection had previously warned that the Delta variant, which was first identified in India, was 60 per cent more transmissible than the previous Alpha one, according to a British study, but two jabs of the BioNTech vaccine could offer 90 per cent protection against hospitalisation and 80 per cent against symptomatic infections.
Earlier on Monday, Hong Kong confirmed three new coronavirus cases but no local infection, hours after an
overnight lockdown
triggered by the discovery of a possible second Delta variant carrier in the community ended without identifying any new cases.
The latest confirmed Covid-19 cases, arrivals from Britain, Indonesia and Namibia, took the city's overall tally to 11,920 infections, with 211 deaths.
On Sunday, a health expert had warned a 24-year-old Uptown mall employee was likely infected with the more transmissible variant and could herald the start of a fifth coronavirus wave if the busy shopping centre proved to be a "superspreading" site.
She works in customer service alongside the city's first resident found with the Delta variant, an airport employee who also works part-time at the mall. His case broke a previous 16-day run of zero local infections in the city.
The building where the 24-year-old woman lives, block 10 of Tai Po Centre, was ordered into an overnight lockdown for mandatory virus screening on Sunday evening. Compulsory testing was also required of recent visitors to the mall.
But the lockdown operation, which ended at about 8.30am, uncovered no cases among the approximately 390 residents screened during the night.
Additional reporting by Ngai Yeung
This article appeared in the South China Morning Post print edition as: Hong Kong to ban all travellers from U.K.