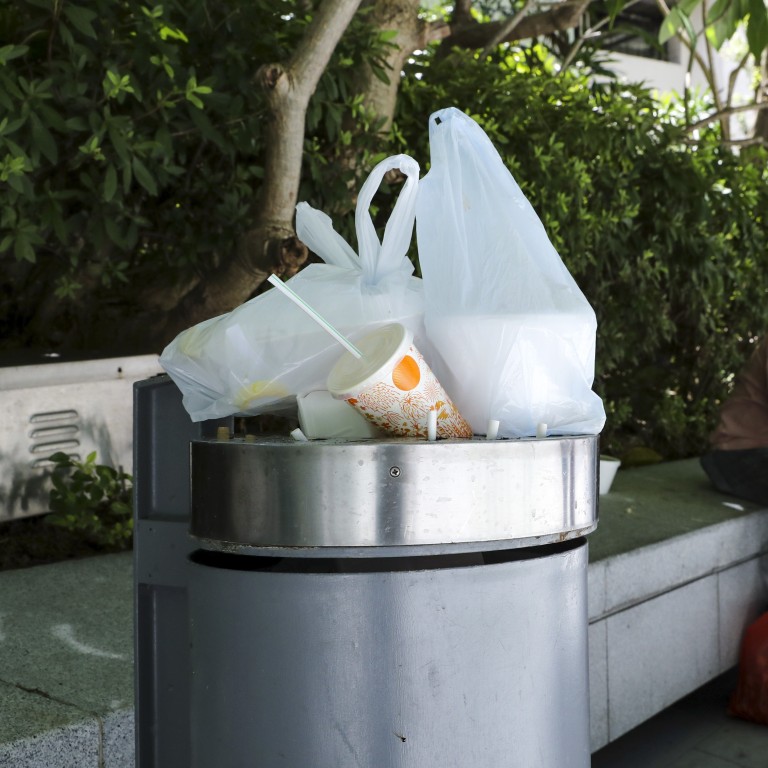 Explainer
Hong Kong's waste problem: what is the new charging scheme and how can it clean up the issue?
Average household in city could pay between HK$33 and HK$55 each month to throw out trash using one of 11 types of designated rubbish bags
Commercial and industrial buildings using private collection services to pay landfill 'gate fee' based on weight of rubbish produced
Hong Kong has been lagging more than two decades behind its neighbours in implementing a waste-charging scheme long touted as a leading policy to reduce rubbish and increase recycling rates.
On Thursday, the city's legislature
passed the scheme
, and the government will spend at least 18 months preparing for the new waste-collection programme, including educating residents on how it will work.
The Post looks at the specifics of the scheme, the ups and downs of passing the bill, and how it can help Hong Kong tackle its massive waste problem.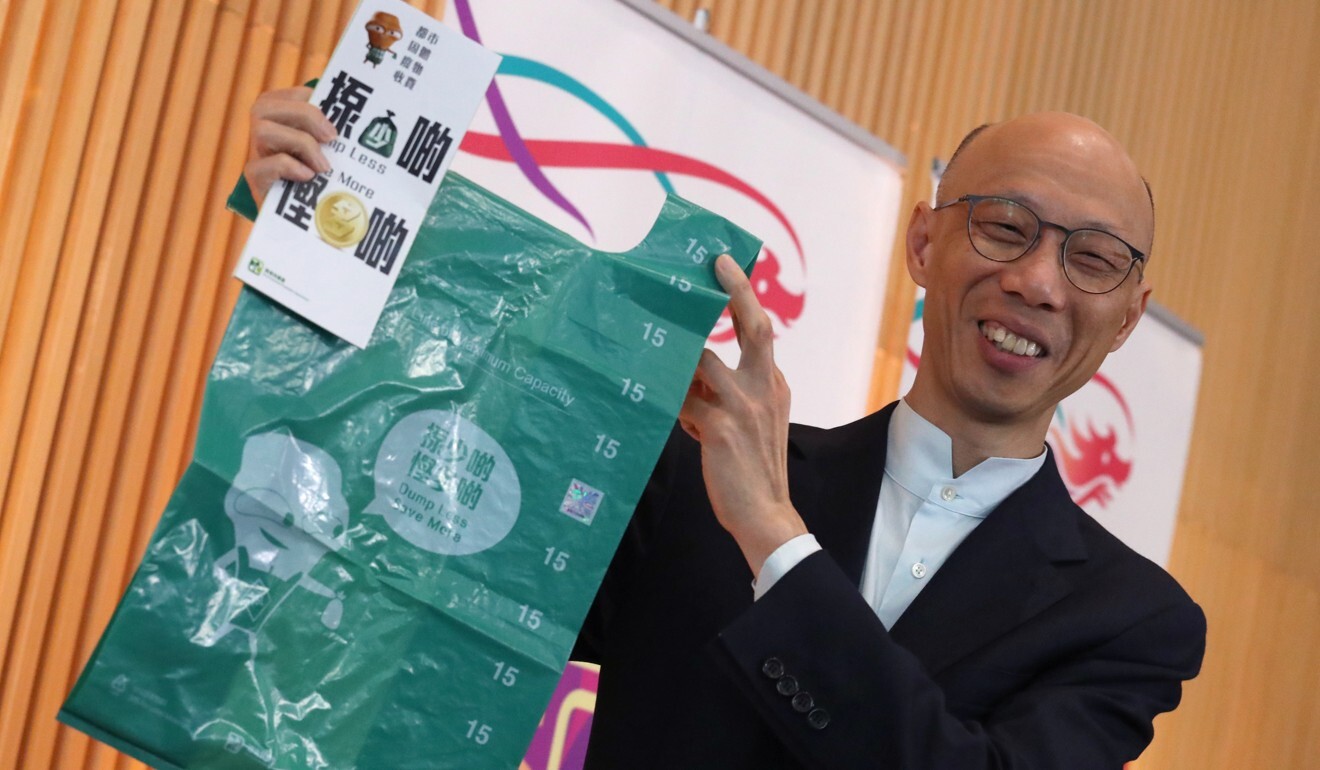 How will waste charging work?
Under amendments to the Waste Disposal Ordinance and resulting charges for municipal solid waste, the average Hong Kong household is likely to end up paying HK$33 (US$4.20) to HK$55 each month to throw out trash.
Those living in residential buildings and village houses, and operators of street-level shops that use government refuse collection services, will be required to buy one of 11 types of rubbish bags of varying sizes that are produced and sold by the government.
The smallest 3-litre bag will cost 30 cents, while the largest 660-litre version will cost HK$73. A three-person household opting for a standard 15-litre bag – roughly the size of a supermarket plastic carrier – will pay HK$1.70 per bag, while the slightly smaller 10-litre one will be HK$1.10.
Bags in packs of 10 will be available for sale at convenience stores, post offices, petrol stations and special vending machines, according to the Environmental Protection Department.
Oversized items that cannot fit into any of the 11 designated bags must be separately tagged with a label that costs HK$11 for disposal.
Commercial and industrial buildings using private collection services will pay a landfill "gate fee" based on the weight of rubbish they produce, set at HK$365 and HK$395 per tonne.
Environment authorities have been given at least 18 months to prepare residents for the implementation of the scheme.
Once lawmakers deem the situation right for the scheme to start, residents will have a short grace period during which those who breach the rules will be issued warnings. After this window, those not using the specified bags could incur a HK$1,500 fine.
Why has it taken so long?
First proposed in a 2005 waste management framework, the plan to charge households for waste disposal has gone through its fair share of ups and downs.
In 2008, environmental authorities said the new laws were unlikely to happen before 2010, as they needed more time to study the implementation of the scheme. It would not be until 10 years later that the bill was finally tabled in the Legislative Council.
However, following heavy debate, the bill was shelved last year after lawmakers were unable to come to an agreement before the end of the legislative session that July.
At the time, pro-establishment lawmakers had blamed the deadlock on filibustering pan-democrats, while those on the other side of the aisle said the pro-establishment camp was afraid of introducing yet another charge on its constituents.
Even after the bills committee for the amendment was restarted this year, multiple meetings were delayed, with lawmakers hoping the Environmental Protection Department could include clearer terms in the legislation.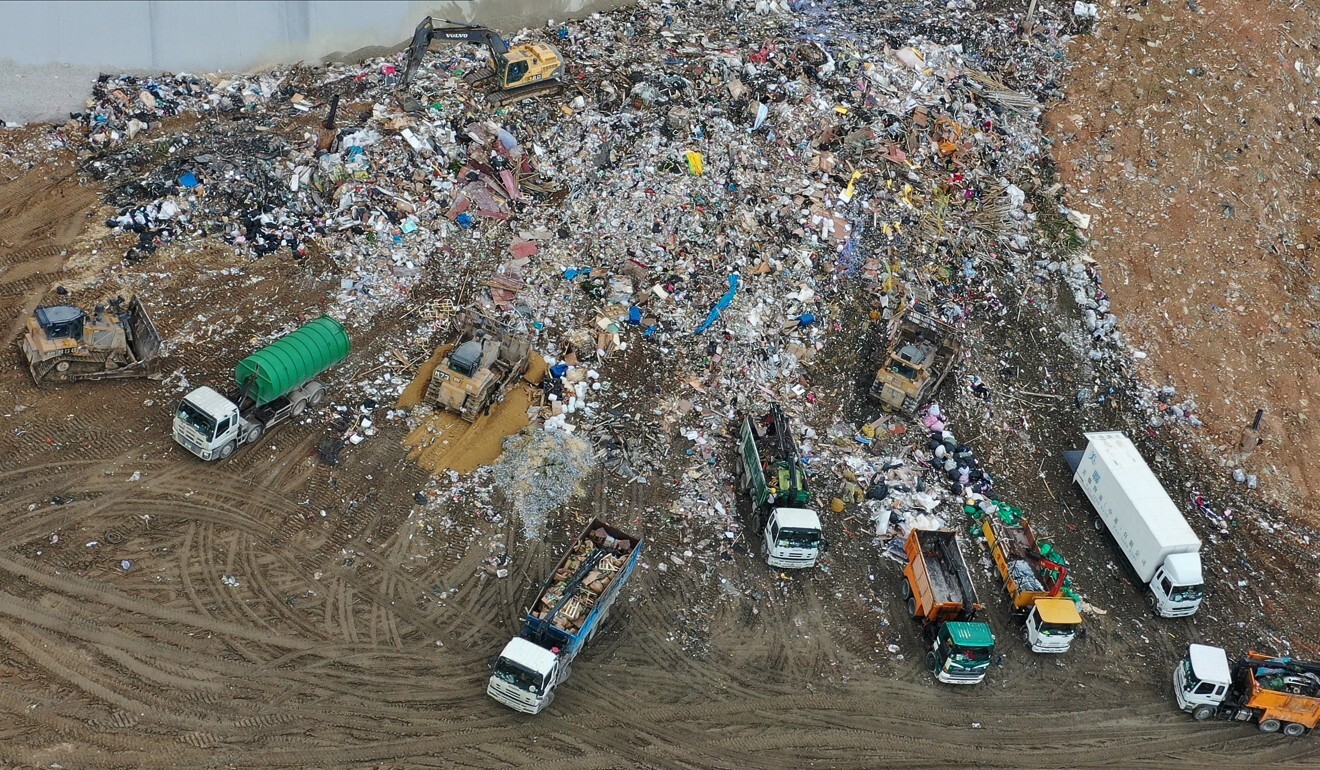 Why is it needed?
Despite the long process, local environmental activists have remained staunch champions of the charging scheme, arguing it will be the key to triggering much-needed behavioural changes among Hongkongers, whose per capita trash disposal rates have been growing over the years.
The scheme is expected to encourage residents to recycle and reuse any materials they can, thereby reducing the amount of rubbish sent to the landfills.
When details of the scheme were first announced in 2017, each resident threw out 1.45kg of municipal solid waste each day. That figure reached its peak the following year, at 1.53kg. In 2019, it declined slightly to 1.47kg, but environmental groups warned the 2020 number could rise again as residents used more disposable plastic tableware during the
Covid-19 pandemic
.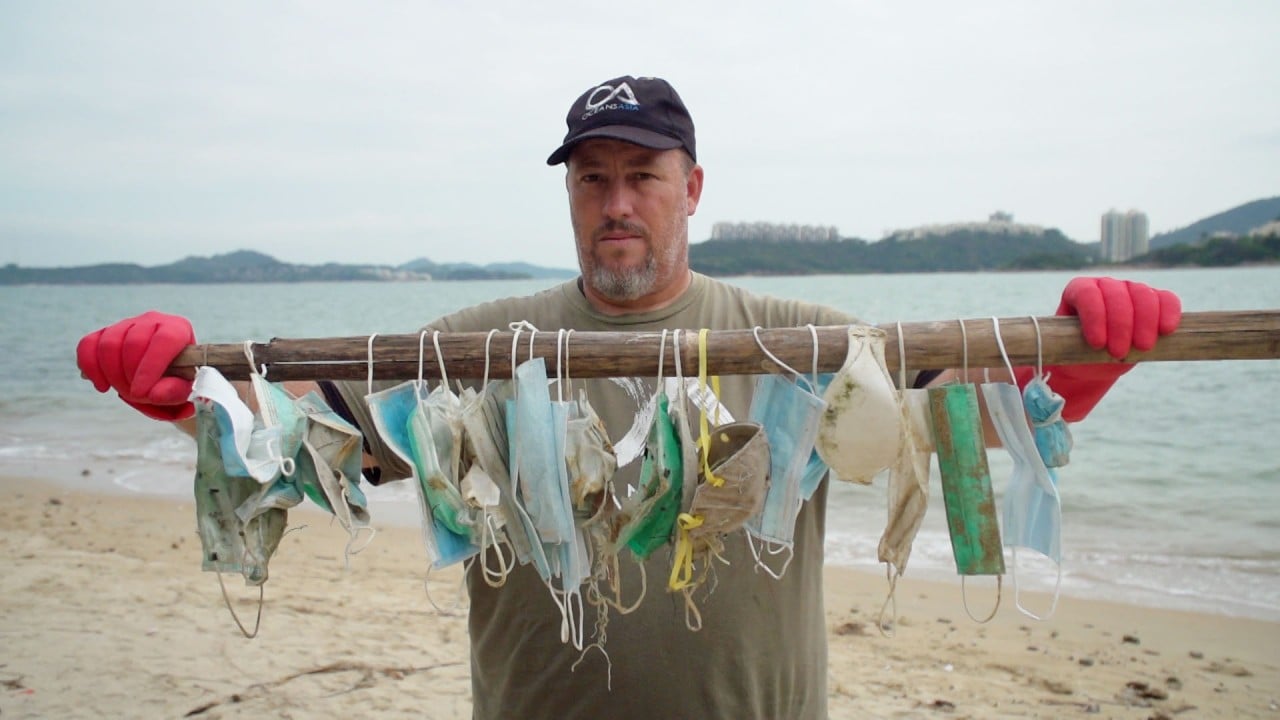 02:42
Coronavirus consequences: disposable masks latest addition to Hong Kong's waste woes
Coronavirus consequences: disposable masks latest addition to Hong Kong's waste woes
The recycling rate, meanwhile, has been decreasing in recent years, hovering at just 29 per cent last year, down from the peak of 52 per cent in 2010.
In February this year, environment minister Wong revealed the updated Waste Blueprint for Hong Kong 2035, pledging the city would no longer be sending rubbish to landfills by that year.
The per capita waste disposal rate would be reduced by 40 to 45 per cent, while the recycling rate would be increased to 55 per cent in the "medium term", but he did not reveal an exact year. The reduction would be based on the disposal rates in 2020, which had yet to be released.
What does Hong Kong need to do to ensure the plan works?
Although South Korea implemented a similar scheme in 1995 and in the decade after saw a 24 per cent reduction in the amount of rubbish, the country is now battling rising plastic use, with the most recent statistics showing per capita waste generation had increased again.
Helga Vanthournout, a solid waste expert and founder of sustainability firm Wealth of Flows Consulting, said she hoped the Hong Kong government would not think it could sit back and relax once the new charging scheme was implemented, as measures were needed to help residents reduce trash.
"It's nice to say we're going to motivate [residents] to create less waste, but if there are no alternatives, if every single item in the supermarket is overly packaged, there's no way out of this," she said.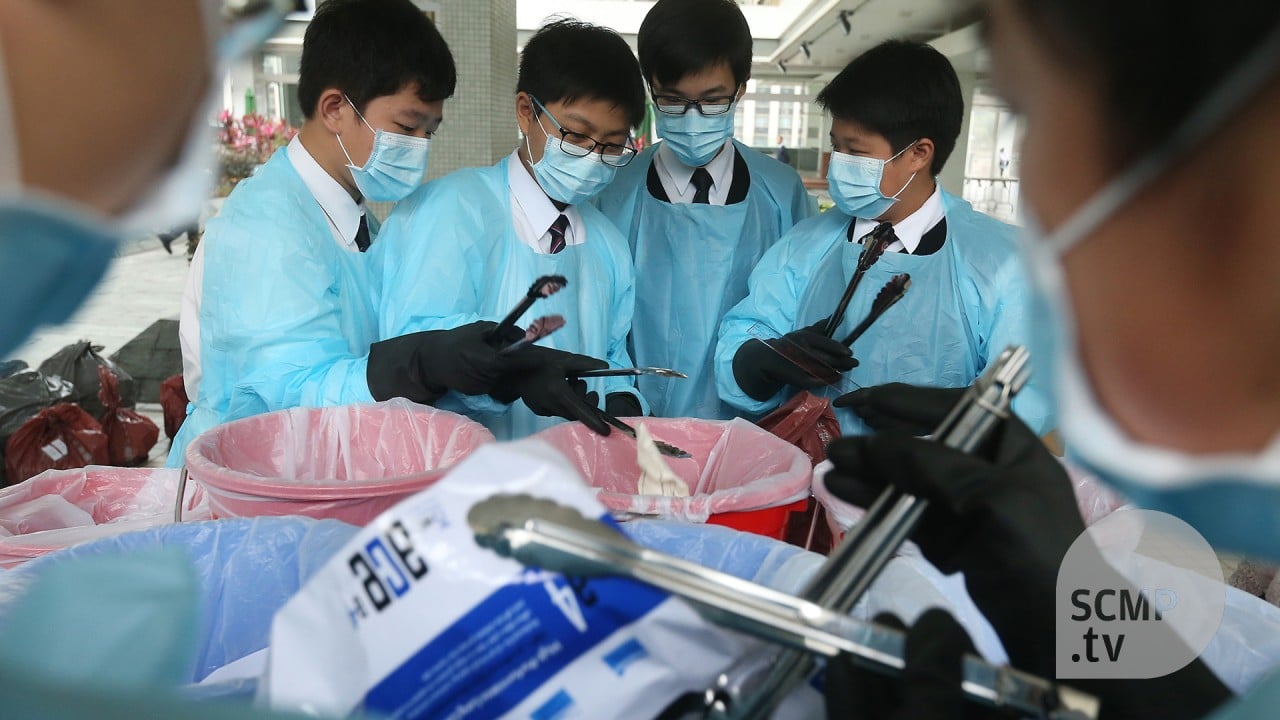 01:42
Schooled in rubbish: Hong Kong students learn the basics of recycling, re-using and reducing their garbage
Schooled in rubbish: Hong Kong students learn the basics of recycling, re-using and reducing their garbage
Vanthournout said in addition to the waste-charging scheme, the government would also need to introduce legislation against overpackaging in supermarkets and single-use plastic tableware, for example.
It would also have to reconsider the design of public rubbish bins to discourage residents of buildings without centralised waste management systems from continuing to dispose of their trash there. Enforcement and education efforts to ease residents into the new scheme would also need to be stepped up.