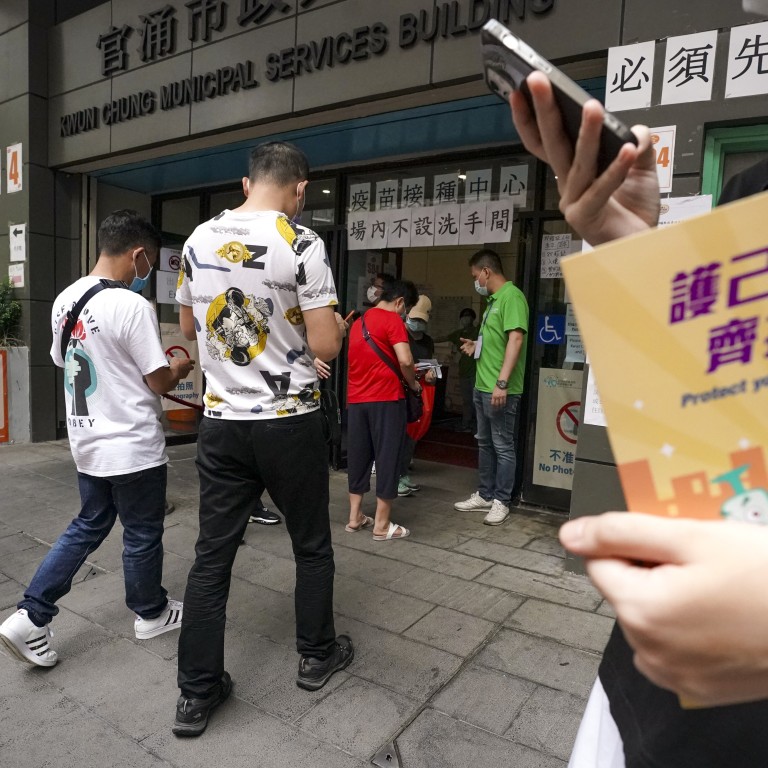 Cathay Pacific sacked crew members. How are other Hong Kong firms convincing staff to get jabbed?
Employers who have managed to get all staff vaccinated say incentives and allaying fears worked in minimising resistance
Labour group reveals it has received a rising number of requests for help from hotel, catering and retail workers facing demands to get jabs
More Hong Kong businesses are making it compulsory for staff to be vaccinated against
Covid-19
, even as unions and the equality watchdog are warning employers to tread carefully or they could be at risk of breaching the city's anti-discrimination laws.
In the wake of flagship airline
Cathay Pacific
's revelation last week it had sacked a "small number" of aircrew for failing to be inoculated, employers who managed to get all their staff vaccinated said incentives and allaying fears worked in minimising resistance.
Still, a major labour union revealed it had received an increasing number of requests for help from hotel, catering and retail employees facing demands by their employers to get the jabs.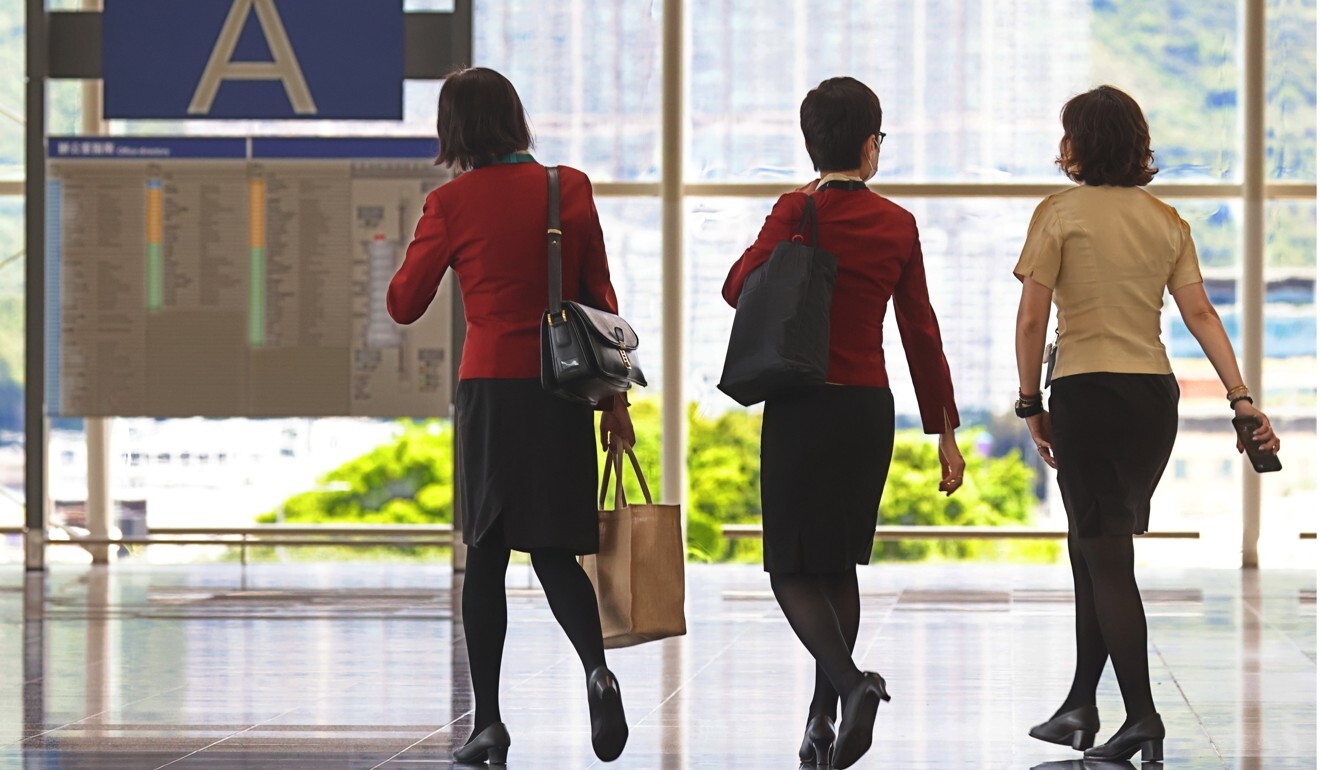 On Monday, Ricky Chu Man-kin, chairman of the Equal Opportunities Commission (EOC), said
differences
in the way the airline's staff were treated could be regulated under the Disability Discrimination Ordinance depending on each case, and health-related concerns could be a valid explanation for not getting jabbed. He added that mediation, as well as legal action, could be possible if staff were deemed to have a valid case.
Confederation of Trade Unions' chief executive Mung Siu-tat, who declined to give the actual number of complaints, said one case received in the past few days involved a hotel employee who had a medical certificate as proof against vaccination.
"The employer clearly stated that the worker would be fired if they did not get vaccinated before the August 31 deadline," he said, adding the request was unreasonable, especially as it was not a frontline worker. 
He added that while some cases in catering and retail industries did not end in dismissal, the staff were issued warning letters or assigned to another role in remote locations. 
Employment lawyer Duncan Abate, a partner at Mayer Brown, said he knew of "many" companies in the catering sector that had moved towards mandatory vaccinations unless staff were medically exempt.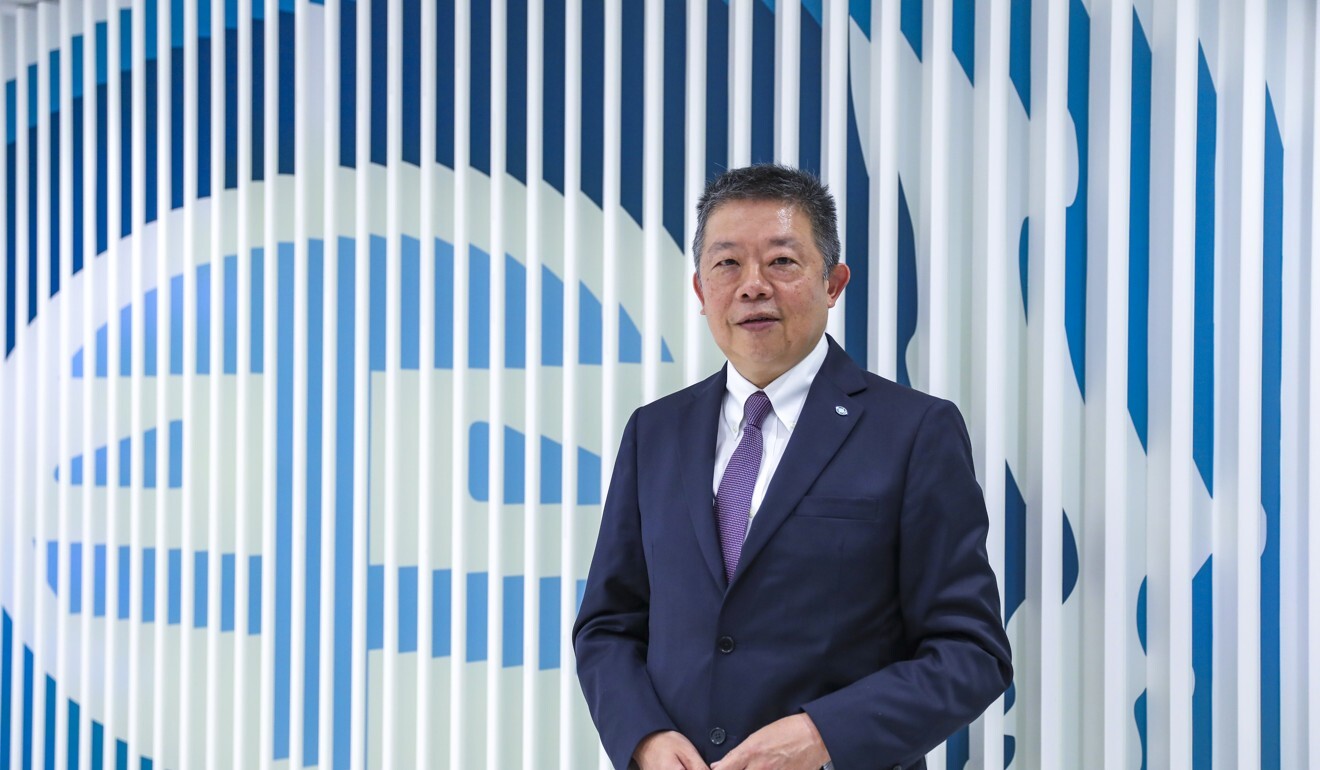 Most other large employers were now following the government's policy of screening staff who were not fully vaccinated, with the employee paying for Covid-19 tests if they were not medically exempt, Abate added.
Civil servants, teachers, health care employees, care home staff, and quarantine hotel and airport workers are required to get vaccinated. Those who refuse must take and pay for Covid-19 tests regularly. Those deemed unfit for vaccination because of health reasons need to provide a medical certificate.
Globally, the United States, France, Britain and Russia have ordered mandatory vaccination for groups such as government employees, and health care, care home and service industry workers. Last Thursday, US President
Joe Biden
ordered all executive branch employees, federal contractors and millions of health care workers to be vaccinated, and said there would be rules requiring large private employers to mandate shots or testing.
France requires all health care employees to get jabs, while care home workers in England will need to be fully vaccinated from November. Italy said it could soon make vaccines compulsory, while Russia has ordered mandatory jabs for service industry workers.
In Hong Kong, apart from frontline workers, the catering trade has had to grapple with prodding staff to get vaccinated as their operations are affected by the number who are jabbed.
Categorised into four types of operations, according to the vaccination status of staff, the second-highest level or type C restaurant can serve six people per table and provide dine-in services until midnight, provided employees have received at least one shot.
The highest-level or type D restaurant requires that all staff be fully vaccinated, and allows 12 people per table and the business to close at 2am if two-thirds of customers have received the first dose.
As of Monday, 64.6 per cent of the eligible population in Hong Kong had received the first dose of vaccine and 57 per cent were fully inoculated.
Simon Wong Ka-wo, president of the Hong Kong Federation of Restaurants and Related Trades, said 70 per cent of staff in the catering industry had received two jabs.
Of the city's more than 16,500 restaurants, about 3,000 are type C and D. 
Wong supports mandatory vaccinations, as well as compulsory use of the "Leave Home Safe" contact-tracing app to enter premises, especially restaurants.
"For staff who are still reluctant to take the jabs, restaurant owners should try to talk and encourage them and let them know the consequences they will face," he said, adding that included hurting their job opportunities.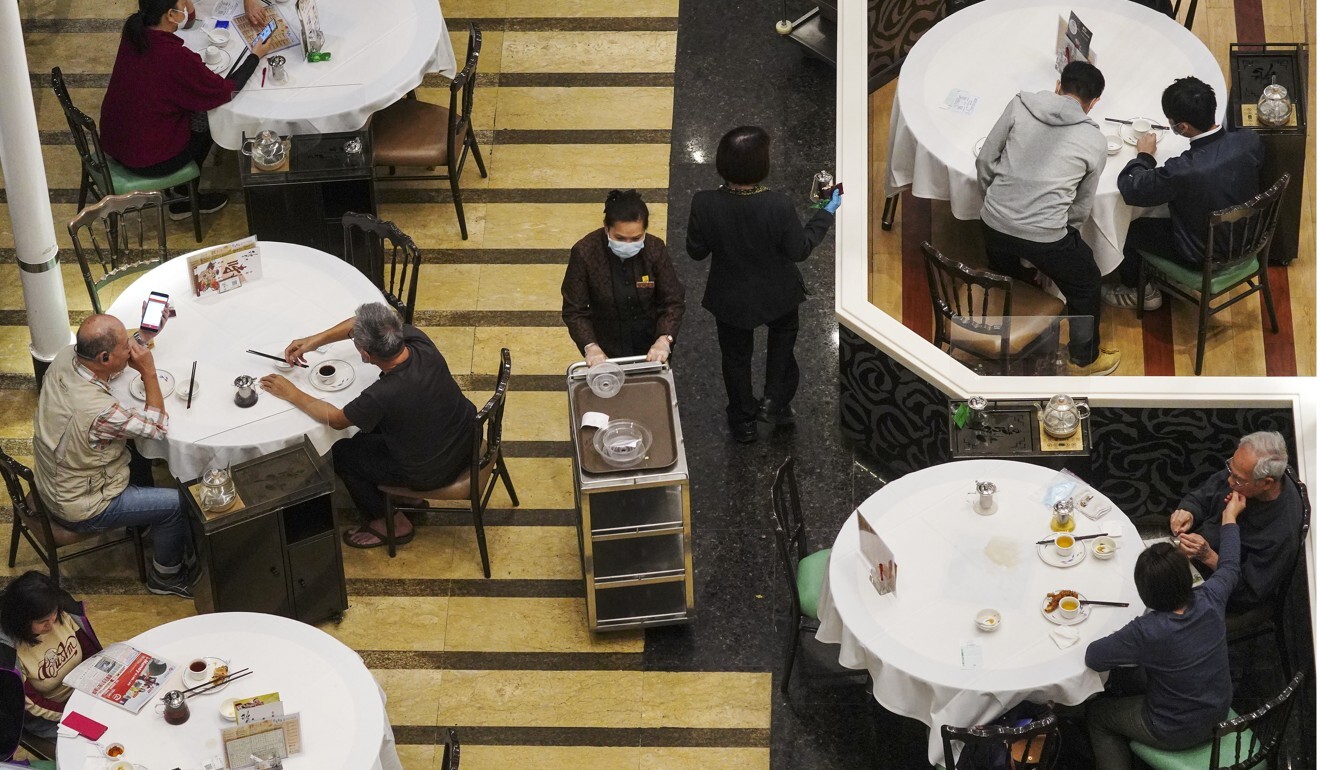 Yeung Wai-sing, chairman of the Association for Hong Kong Catering Services Management, said he also would welcome mandatory vaccination. 
The luxury Peninsula hotel in Tsim Sha Tsui had a vaccination rate of 98 per cent among its 644 staff and all catering outlets were either type C or D, said a spokeswoman for parent company Hongkong and Shanghai Hotels (HSH). The remaining 2 per cent had medical exemptions.
"We are pleased our employees recognised the importance of getting vaccinated for their own safety and that of our guests," she said.
HSH had offered all of its 1,500 local employees incentives, including HK$4,000 cash, an extra two days' paid leave and pre-vaccination medical check-ups to ease any concerns, she said.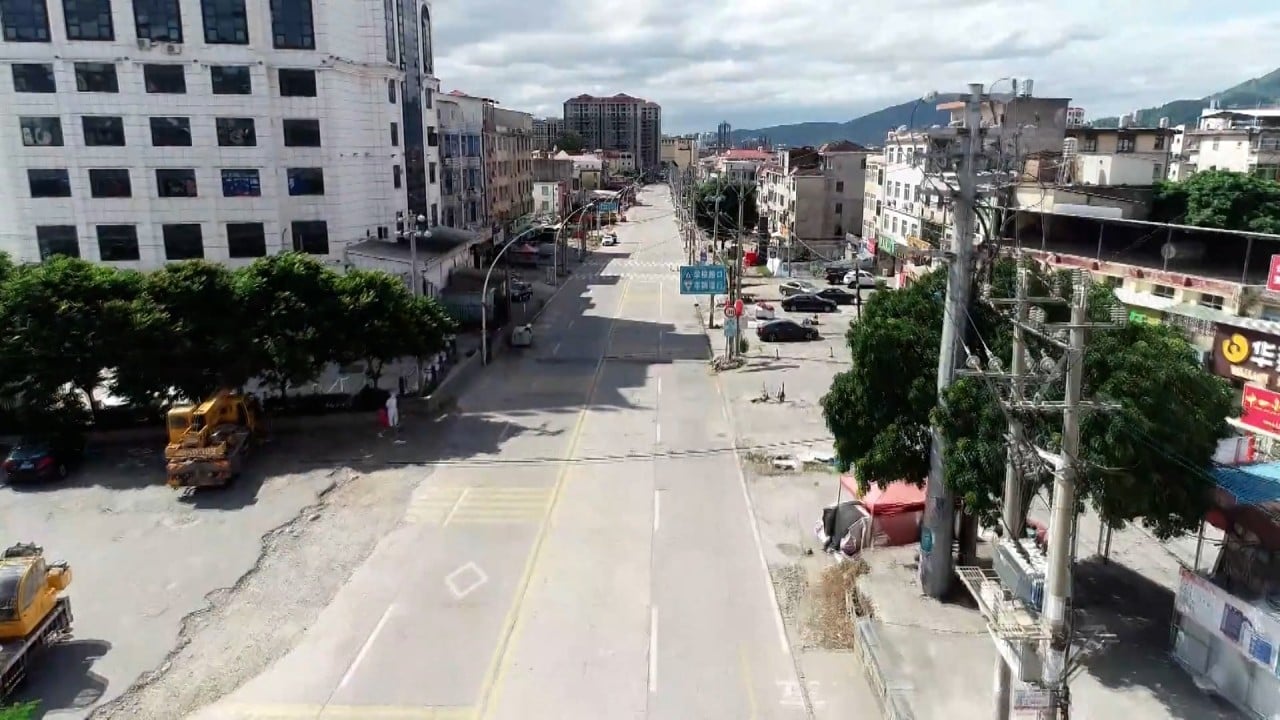 02:13
New Covid-19 outbreak in China's Fujian province appears to be linked to Delta variant
New Covid-19 outbreak in China's Fujian province appears to be linked to Delta variant
The Foreign Correspondents' Club, which runs type C and D operations, was able to assuage workers' concerns about vaccines by bringing in medical experts to answer their questions, president Keith Richburg said. Staff also got a day off to recover from any side effects.
"Answering questions, taking concerns seriously, offering incentives and building trust seem to work better than trying to force people to do something," said Richburg, who did not have a view on vaccine mandates. 
Ravi Beryar, operations director for nightlife venues Rula Live and Lambda Lounge, where all 16 workers are vaccinated, said some staff had questions about the vaccine, so he held meetings to explain how it worked.
"As a member of the hospitality industry, it's a social responsibility and the way forward for our industry and the world as a whole," he said, adding their policy was to hire only vaccinated staff. 
David Leung Chi-wai, chairman of Seafood Delight Group, said more than 90 per cent of his 600 staff were vaccinated even though the company did not provide any incentives. Among the group's 14 restaurants, 12 are type D.
"Some employees who are aged over 60 decided to get vaccinated recently as the government has been encouraging people to get jabbed and some felt embarrassed because most of their colleagues are vaccinated," he said.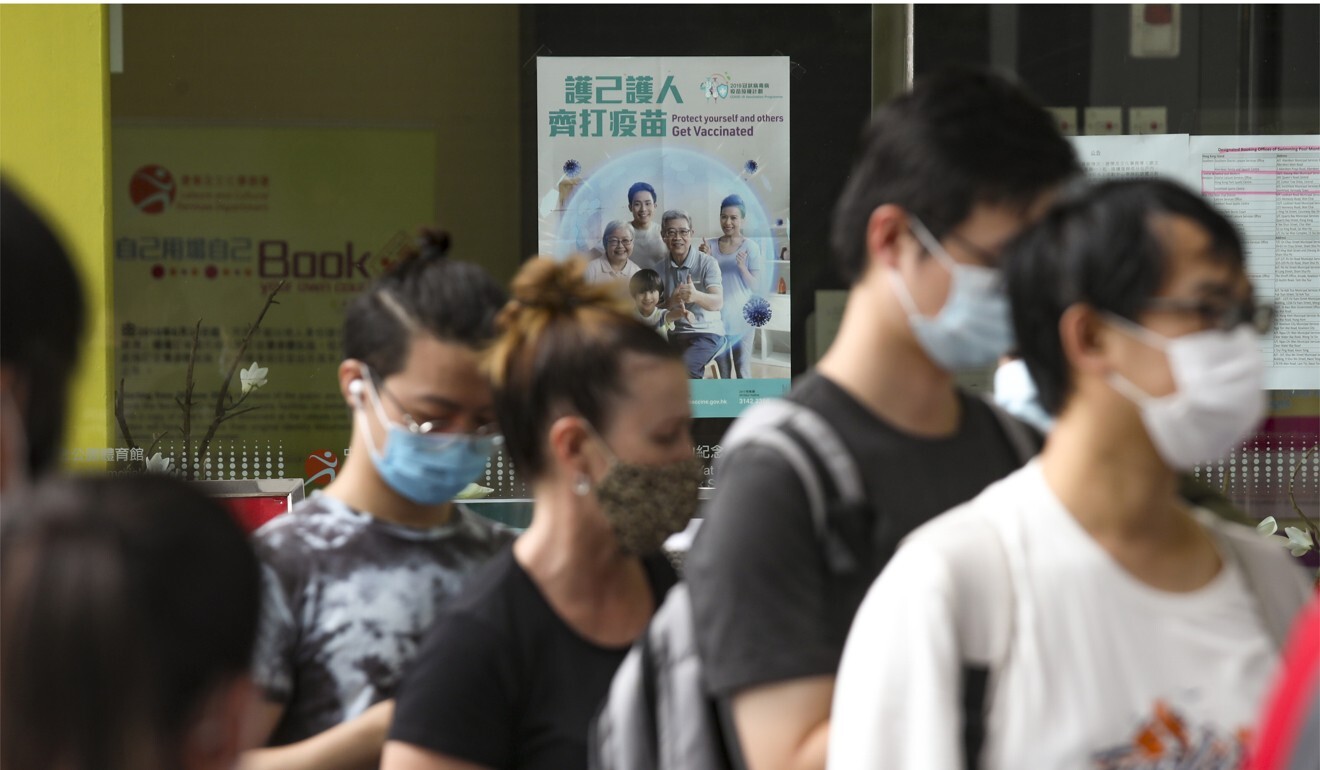 Ming's Kitchen, a type C restaurant in Kowloon Bay, said its dozen employees voluntarily received the vaccine in May so incentives were not needed.
LH Group, one of the city's biggest chains with 40 restaurants, half of which are type C, said 80 per cent of its 1,500 staff were now vaccinated.
The group provided incentives such as HK$300 in medical support, two days' sick leave, extra bonuses and life insurance to cover staff for 60 days after the first jab, chairman Simon Wong Kit-lung said.
"Looking at the world, it seems the vaccine is the only possible way for us to win this Covid war," Wong said, adding that he believed more could be done to educate people about jabs.
Chinese University economist Terence Chong Tai-leung said the economy would benefit if Hong Kong could open its doors to more countries when the population was fully vaccinated.
"Vaccination as a request or condition for employment is acceptable because public health issues should override personal freedom," he said.
"The risk of spreading Covid-19 is higher in the working environment if employees are not vaccinated."
But not all employers support mandatory vaccination.
Danny Lau Tat-pong, honorary chairman of the Hong Kong Small and Medium Enterprises Association, said SMEs preferred to give staff the freedom to make their own decisions.
"It would harm the relationship … if employers force their staff to get the jab. Also, who should bear the responsibility if there are any side effects?" he said. 
Mung, the unionist, also said businesses should not blindly ask their employees to get jabs, as this amounted to discrimination by depriving them of work opportunities. 
Lawmaker Michael Luk Chung-hung, of the pro-government Federation of Trade Unions, said that while getting vaccinated was a reasonable job requirement, those who were unfit to do so should not be sacked. 
Employment lawyer Abate said a worker was obliged to comply with a lawful and reasonable order from their employer, and failure to do so could be a serious breach of their employment contract.
Additional reporting by Gary Cheung