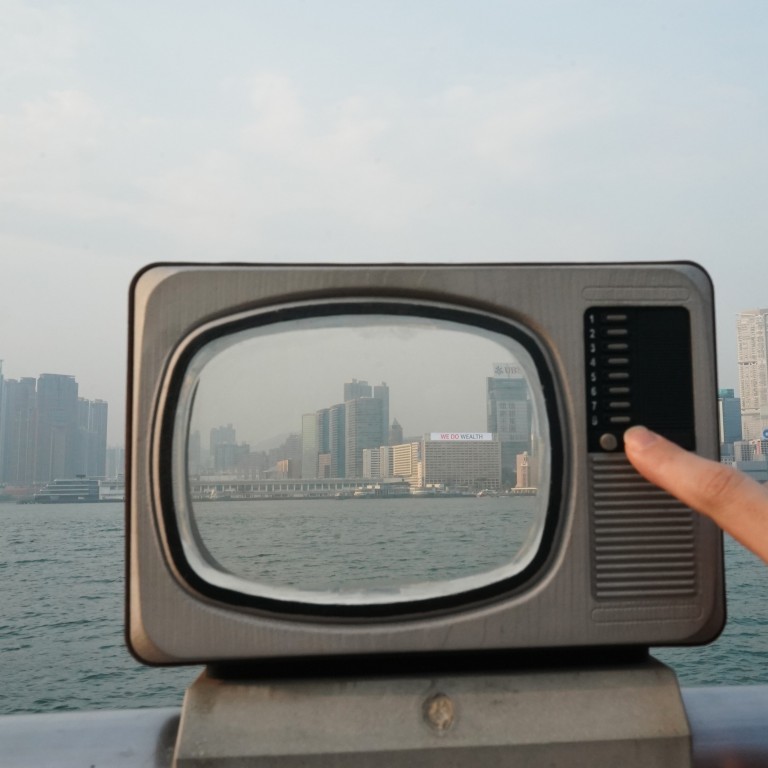 Hong Kong air pollution hits highest mark at 'serious' level in parts of city, conditions expected to persist for 2 more days
Air pattern blamed on Typhoon Chanthu in East China Sea and accelerated ozone formation
Public advised to stay indoors, while elderly and those with chronic respiratory illnesses urged to minimise physical exertion
Air pollution in parts of Hong Kong reached "serious" levels on Wednesday – the most extreme on a five-tier scale – with environmental authorities expecting the same conditions for another two days.
Professor Alexis Lau Kai-hon, an air pollution expert at the Hong Kong University of Science and Technology, said the bad air was likely to have been an effect of
Typhoon Chanthu
, which was located in the East China Sea near Shanghai and expected to head towards South Korea and Japan.
"This is quite a strong typhoon, so I expect it is related, as it has brought quite hot and sunny weather to Hong Kong, which has accelerated the formation of ozone," said Lau, referring to the pollutant that contributes to smog.
Ozone is formed when nitrogen oxides emitted by vehicles mix with volatile organic compounds from sources such as paint, and react with sunlight.
The Air Quality Health Index (AQHI) reached the "serious" level – the highest on the government scale – at three of the Environmental Protection Department's 18 monitoring stations, namely those in the north in the New Territories and Tai Po, as well as in Tap Mun, to the east.
Stations in Kwun Tong, Yuen Long and Tai Po had also recorded "very high" readings – the fourth level on the scale – at about 3pm, while nine other facilities, including those in Central and Western district, Sham Shui Po, as well as all three roadside stations in Causeway Bay, Mong Kok and Central registered "high" levels by 4pm.
Ozone concentrations in Hong Kong have been climbing steadily throughout the day, with the mark at 12 stations exceeding the 160-microgram limit laid out in Hong Kong's Air Quality Objectives, which set limits for pollutants and the number of times these can be exceeded in a year.
At Tap Mun, the concentration of ozone was beyond 300mcg at 3pm on Wednesday.
The Observatory also issued a "very hot weather" warning just before noon, with temperatures expected to soar to 35 degrees Celsius during the day. The alert is usually raised when the mercury is forecast to hit at least 33 degrees.
The Environmental Protection Department said a high-pollution background airstream was influencing conditions in Hong Kong, and light winds were making it more difficult for the effective dispersal of pollutants.
The department also noted the formation of ozone and fine particulates in the Pearl River Delta.
Authorities urged children, the elderly and people with chronic heart or respiratory illnesses to avoid or reduce outdoor activities and minimise physical exertion, while the general public should also try to stay indoors as far as possible.
Employers of workers performing heavy manual labour should also reduce outdoor time once the index reaches the "very high" level.