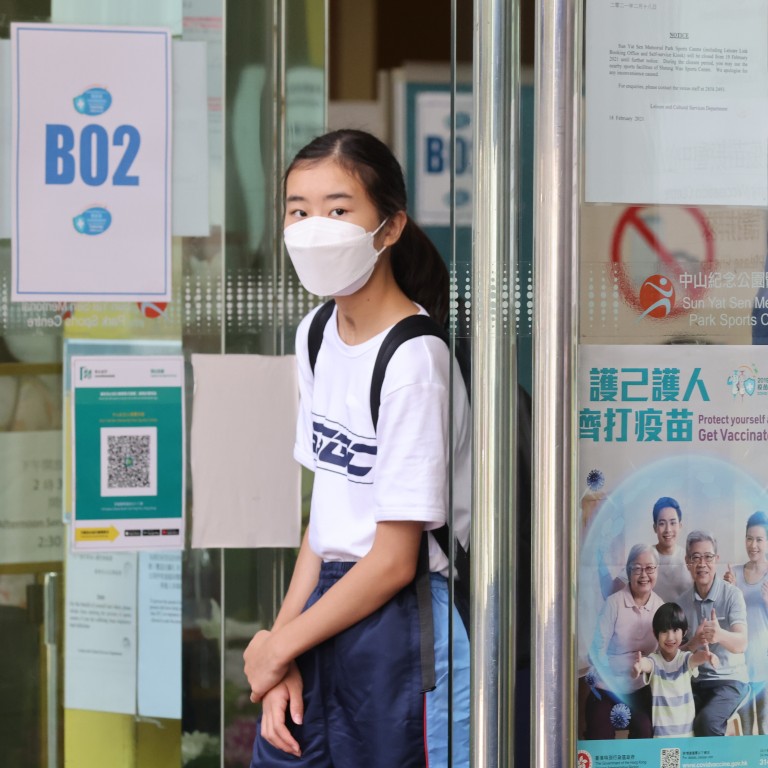 Explainer
Coronavirus: what Hong Kong parents need to know about the one-dose BioNTech vaccine policy for adolescents
Experts say protection from one vaccine shot should be sufficient for youngsters in Hong Kong, where risk of Covid-19 infection is low
Those travelling to high-risk places should still get both doses to boost immunity
Hong Kong's adolescents will now only need
one dose
of the German-made BioNTech vaccine, after scientific committees under the Centre for Health Protection said on Wednesday that such a move would help reduce the risks of myopericarditis – an inflammation in the heart.
Adolescents aged 12 and above have been allowed to receive the BioNTech vaccine from June 14 this year, although the minimum age threshold for the Sinovac jab remains at 18.
The Post looks at the details and implications of the recommendation.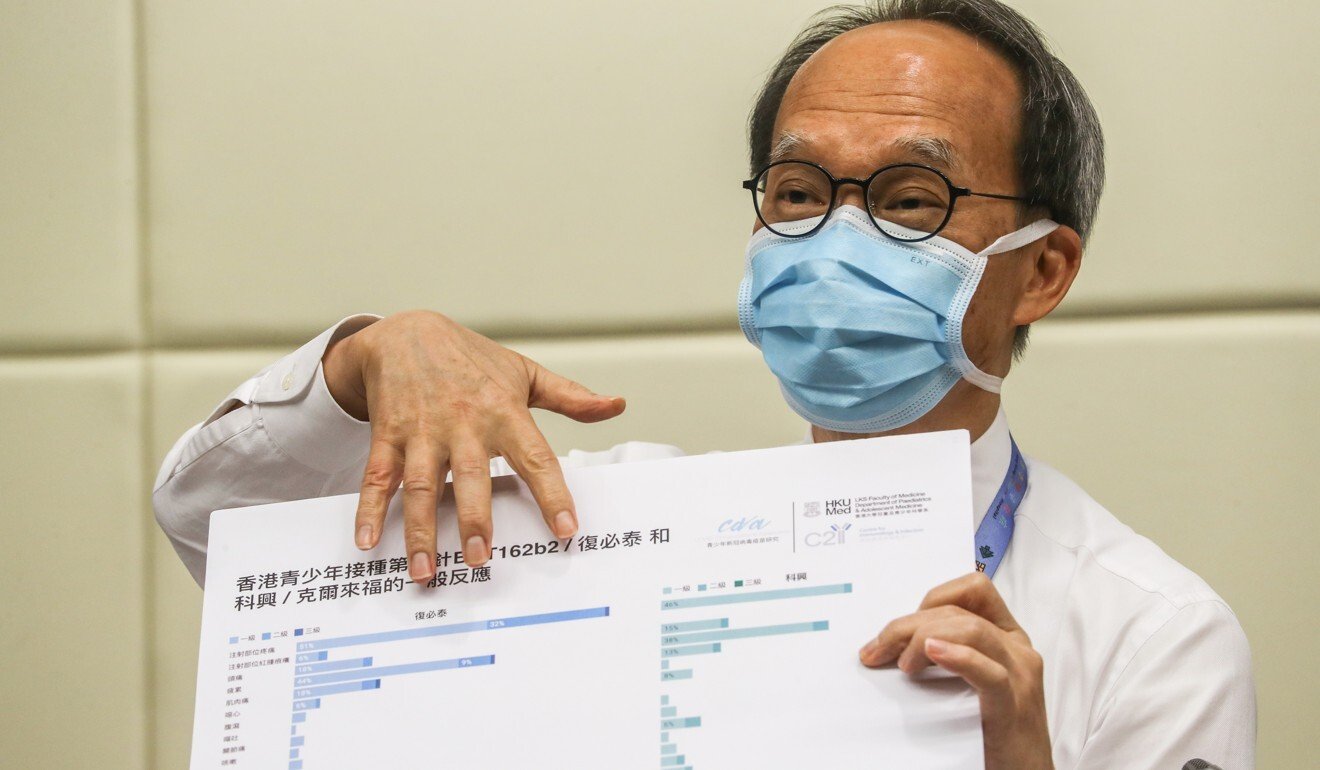 Can one dose of BioNTech provide enough protection, or should recipients wait for the age limit for the Sinovac jab to be lowered?
Experts of the scientific committees said one dose of the vaccine would be sufficient to protect youngsters living in Hong Kong, where the risk of Covid-19 infection remains low.
Professor Lau Yu-lung, chairman of the scientific committee on vaccine preventable diseases, said one dose of vaccine could already offer more than 80 per cent effective protection from severe conditions caused by the coronavirus.
Lau said the protection offered by one or two doses would not differ too much, given that the chances of young people developing serious illnesses after contracting Covid-19 were very low, compared with the elderly.
According to a local study published in late June in the Hong Kong Medical Journal, the level of antibodies induced by one dose of BioNTech vaccine was similar to that by two doses of the Sinovac jab. While the amount of antibodies does not directly reflect the strength of protection, scientists believe there is more evidence showing that higher levels generally correspond to greater immunity.
Lau said it was a personal choice whether to take the Sinovac vaccine. The manufacturer is expected to release its phase 3 clinical trial data on children in November, and that information could help Hong Kong decide whether to lower the age requirement for taking the Sinovac vaccine.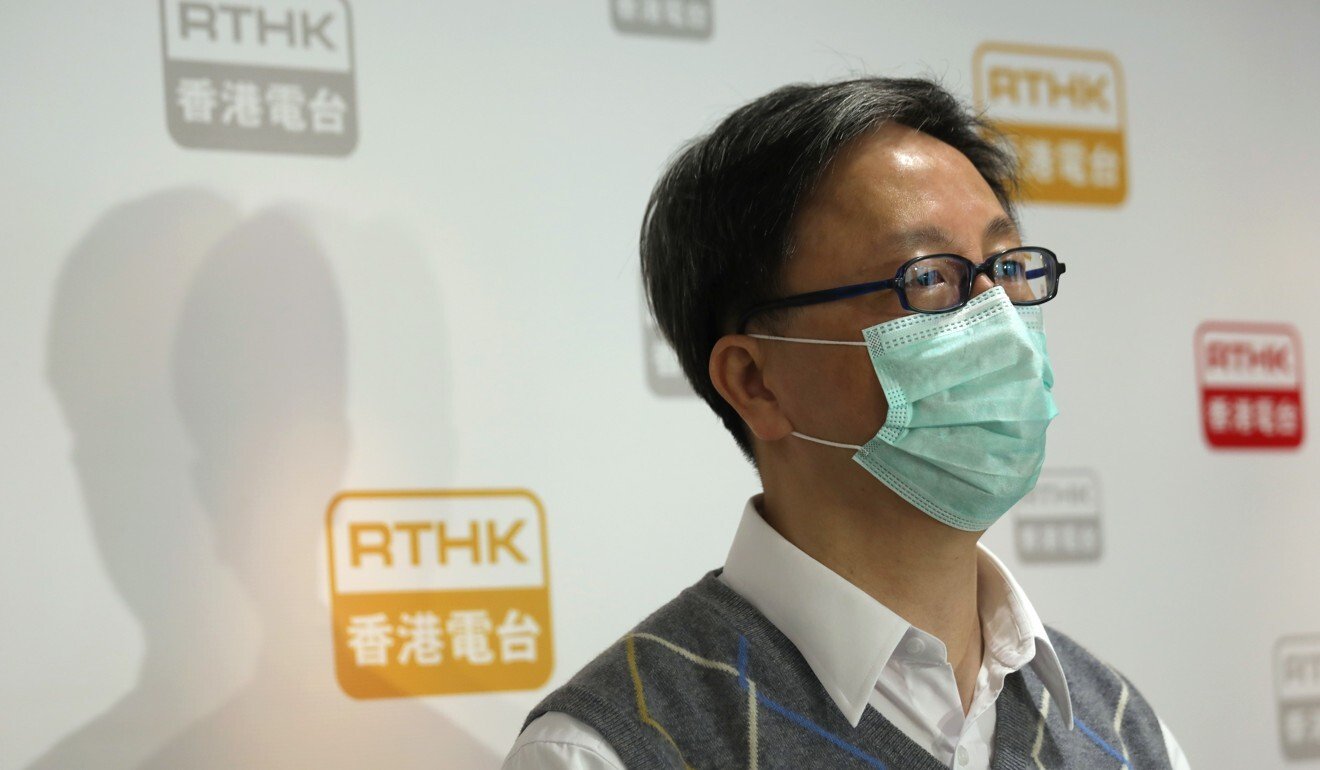 What should adolescents do if they are travelling to places with high Covid-19 risk?
Experts agreed that youngsters heading to places with high Covid-19 risks should still get two doses of vaccine to boost protection.
"If one travels overseas, immunity induced by one dose of vaccine is not sufficient," said Dr Ho Pak-leung, an infectious diseases expert with the University of Hong Kong. He suggested that youngsters and their parents should be allowed a choice whether to go ahead with the second jab after they had been made aware of the possible risks.
Lau said that about 80 to 90 per cent of instances of heart inflammation emerged within a week of vaccination, with a local case recorded on the 26th day after inoculation.
It remains unclear why more adolescent boys developed heart inflammation following vaccination.
"One should take note of whether there are problems of chest tightness, pain and quick heartbeat," Lau said, adding that in such cases young people should immediately seek help at the emergency department of public hospitals, where there would be a designated team of experts to monitor children with heart conditions after vaccination.
A patient will usually recover after being hospitalised for an average of five to six days.
How have countries offering BioNTech vaccines approached the issue of inoculating this age group?
Ho said there were usually four approaches to vaccinating adolescents with the BioNTech vaccine. Many developed countries, including the United States, Israel and Singapore, are still administering children with two doses, with an interval of 21 to 42 days between the two jabs.
Singapore's health ministry has advised people to avoid exercise or strenuous activity for a week after inoculation, following emerging data on the risk of myocarditis and pericarditis.
The second approach, as taken by Britain, is to administer just a single dose of vaccine for children aged between 12 and 15. The country's chief medical officers have said more data is needed to decide whether to go ahead with the second dose.
Norway has also begun offering a single dose for young people aged 12 to 15. It will provide two jabs to 16 and 17 year olds, but with a longer interval of two to three months between the shots as a way to reduce the chances of myopericarditis.
Ho said the fourth approach was to give children two doses but reduce the amount of each by half. While data on this method remained limited, he said available information showed that the level of antibodies induced should be sufficient to provide protection.
Can children who developed myocarditis after receiving two doses of BioNTech vaccine seek compensation from the government?
Alex Lam Chi-yau, chairman of the advocacy group Hong Kong Patients' Voices, said parents could consider applying to the government's indemnity fund if their child had developed myocarditis or other side effects.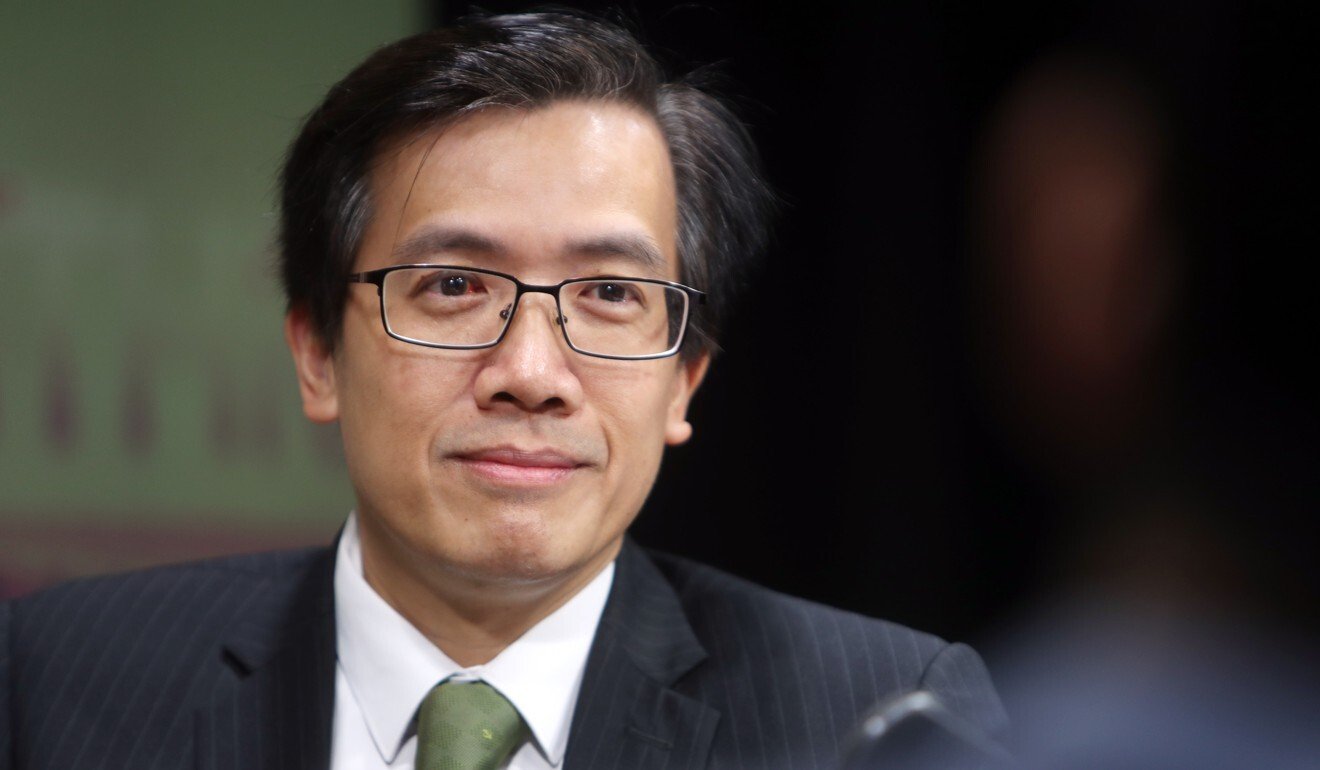 But taking action against the government or the drug company would be challenging, he added.
"If the government or drug company has already declared there are [certain side effects] and you chose to obtain the jab, you cannot sue them," he said. "But if you suffer from [an undeclared side effect], then you may have a chance. But you need to prove that the side effect was [caused] by the jab."
Lam added that engaging in litigation against the government or drug companies would be a long and expensive battle, and believed it was up to parents to weigh the risks and benefits of the vaccine to their children.
"[Regardless of whether] you are taking one shot or two, there are still risks for young people. So parents should be aware when vaccinating their children, even if it's just one shot. They also have to consider what the risks of not taking the vaccine will be."
Lau also defended the earlier recommendation that young people receive two doses of vaccine, saying it was "not a mistake" and that it had been made on the best available evidence at that time.
Should an adult with risk of heart disease take only one dose of vaccine?
Lau said the risks of a person having ischemic heart disease, a type of heart condition that might require stent surgery, were different from children developing heart inflammation. He added adults with risk factors of those heart conditions, as long as they did not have any acute diseases, would be fit for two doses of any of the vaccines available in the city.