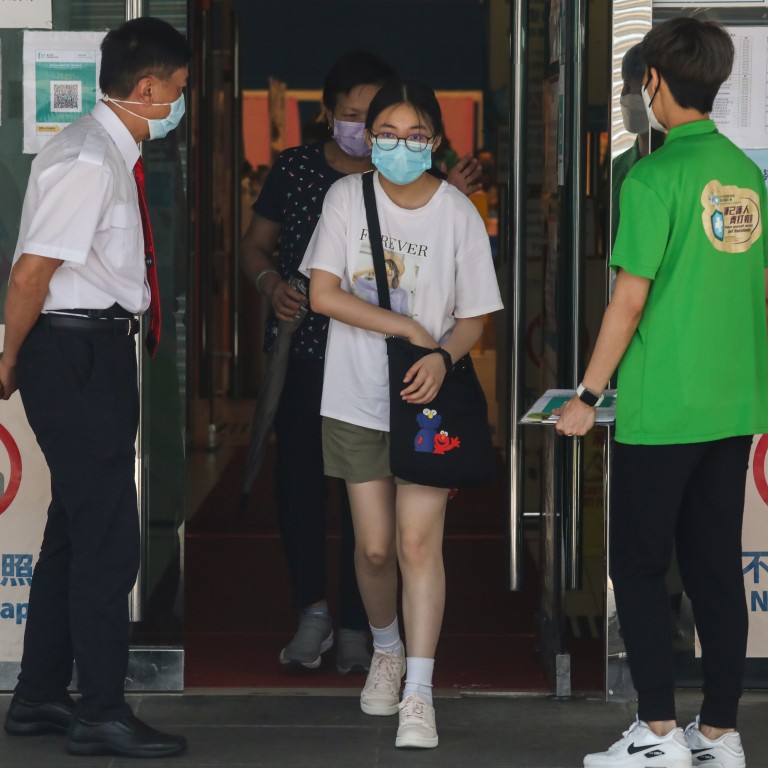 Coronavirus: Sinovac seeks approval for Hong Kong children aged 3 and above to receive its shots; officials 'to ease travel entry rules for youngsters'
Sinovac asks Hong Kong authorities to lower minimum age threshold for the vaccine
Officials to announce 12 to 17-year-olds who had received one dose of BioNTech vaccine will be allowed to return from high-risk countries, according to insider
Chinese vaccine manufacturer Sinovac has applied to Hong Kong health authorities to allow children as young as three to receive its Covid-19 jabs, the government has said.
Experts were also waiting for data about inoculating children aged five to 11 with shots made by Germany's BioNTech, the other vaccine approved for use in Hong Kong, before making any recommendations about whether children younger than 12 should receive it, an insider said on Monday.
Health officials were also expected to announce on Tuesday that 12 to 17-year-olds who had received one dose of the BioNTech vaccine would be allowed to return from high-risk countries, including Britain, the United States and India, a government source said. The move comes ahead of the Christmas holidays and the expected return of students from overseas.
Under current requirements, arrivals from nations in the top category must be fully vaccinated and quarantine for 21 days. The decision was made as the city, as well as some places such as Britain, offered only one dose for this age group, the source explained, adding "the risk level of this group is manageable".
Hong Kong does not allow minors to receive Sinovac shots, but mainland Chinese authorities have approved the jabs for children as young as three. The age in Chile is six, while Malaysia and Indonesia permit the shots for children aged between 12 and 17.
A government spokesman confirmed that Sinovac submitted an application in mid-October to lower the age of eligibility to three. Information submitted by Sinovac would be passed to the Advisory Panel on
Covid-19 Vaccines
, which would make a recommendation to the health secretary for approval.
The BioNTech vaccine is already available to those aged 12 and above after a similar application was approved in June.
So far, 70.9 per cent of the 448,800 people in Hong Kong aged 12 to 19 have received at least one dose of a
Covid-19 vaccine
. Overall, 4.59 million people in the city, or 68.2 per cent of the eligible population, have taken at least one shot.
Respiratory medicine expert Dr Leung Chi-chiu said that allowing parents to choose either one dose of BioNTech vaccine or two doses of Sinovac would help ease any concerns they had.
But he expressed doubts the move would significantly boost the city's position in negotiating with mainland authorities the full reopening of the border.
"Children are not in the major group who are urgently in need to cross the border … but [the plan] would have an impact on class resumption, especially those who need to cross the border," Leung said.
The city's efforts to reopen the border by pursuing a "zero-Covid" policy has increasingly frustrated businesses. A survey by the Asia Securities Industry and Financial Market Association found 48 per cent of its bank and asset manager members were contemplating moving staff or functions away from the city due to operational challenges, which included uncertainty over when and how travel and quarantine restrictions would be lifted.
Royal Caribbean international, the multinational giant forced to suspend its "cruise to nowhere" service for 21 days after a sole crew member was found to be a repositive case, urged the government to lift the three-week restriction, noting all of its crew members had tested negative.
Health authorities in the United States will be looking at further lowering the age threshold for the BioNTech vaccine to those aged five to 11 this week and the following one.
Professor David Hui Shu-cheong, a chairman of Hong Kong's joint scientific committees, said the city would have to wait for the jab maker to submit the relevant trial data before any decisions were made on expanding the eligibility.
Data released last week showed a 91 per cent efficacy rate of the vaccine among recipients in the age group, based on a study of 2,268 individuals. They took a third of the dosage administered to adults, and 16 of them who were given a placebo ended up contracting the coronavirus, compared to three among vaccinated children.
Hui said the data showed the benefit for the age group outweighed any harm, as the reduced dosage had cut the risk of heart inflammation.
But Professor Lau Yu-lung, chairman of the scientific committee on vaccine preventable diseases, said that the safety of a vaccine was more important than its efficacy for children.
"The number of children [taken in the latest study] was small … we can't say the vaccine is safe unless we have used it to vaccinate tens of thousands of children," Lau said.
He noted that one case of myocarditis, a type of heart inflammation, was detected in every 2,000 to 3,000 youngsters vaccinated with the BioNTech vaccine in Hong Kong, suggesting the trial size might not be large enough to detect any possible case with serious side effects.
He also expected that an experts meeting on Wednesday was likely to give more concrete recommendations on administering boosters for people who were elderly or immunocompromised.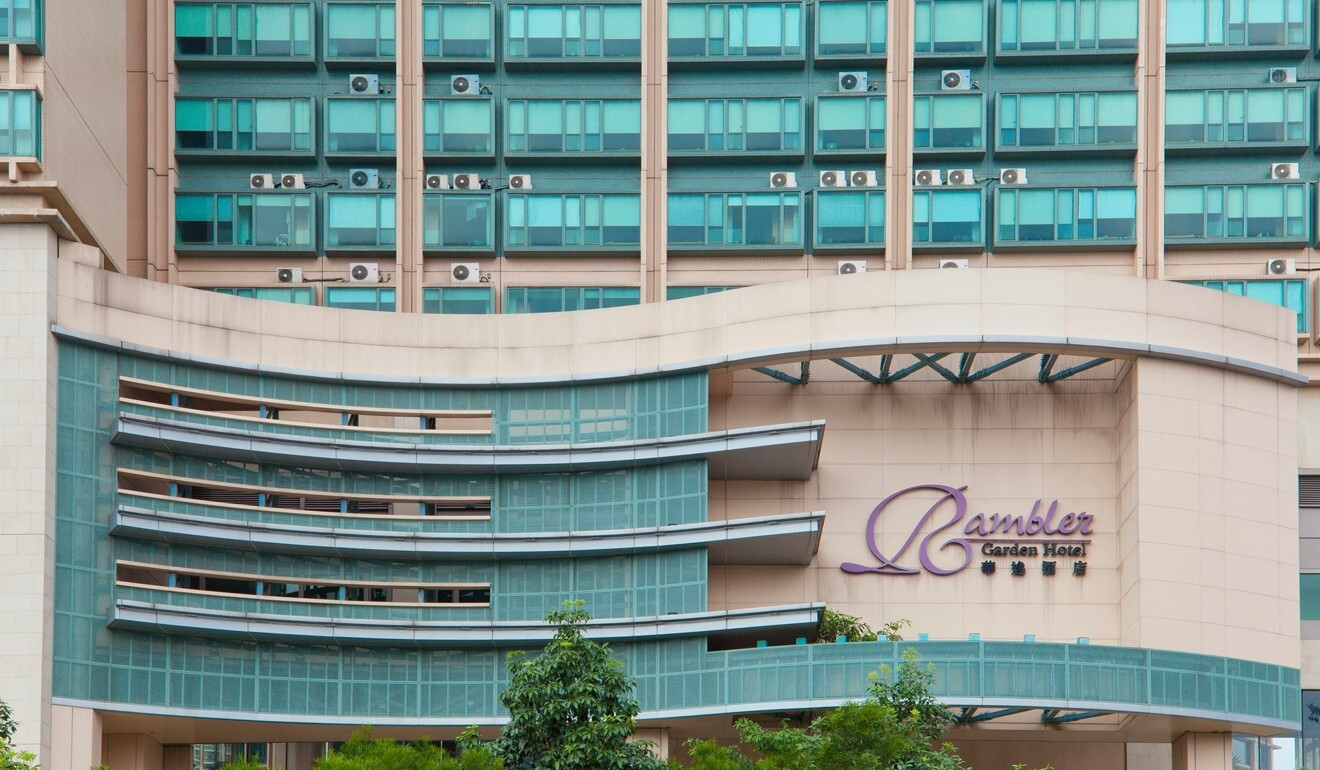 Meanwhile, new
quarantine
spaces for arriving
foreign domestic workers
were snapped up within minutes yet again, even after additional slots were added to deal with the backlog of helpers waiting to enter.
Employers and employment agencies scrambled to book the quarantine slots after the government announced on Saturday that the Rambler Garden Hotel in Tsing Yi would be listed as a third designated quarantine facility for inbound helpers, providing an additional 500 rooms.
Monday's rush for fresh rooms came as Hong Kong confirmed four new Covid-19 infections – all imported – including two from the Philippines and one each from Ukraine and Denmark.
The additions brought the city's overall tally to 12,327 infections, with 213 related deaths. Fewer than five people tested preliminary-positive for the virus.
The Tsing Yi hotel will begin accepting guests from November 1 at a cost of HK$650 (US$84) per night. Foreign domestic helpers, who mainly come from the Philippines and Indonesia, are required to undergo three weeks of quarantine.
Not all of the 500 new slots opened for bookings on Monday, and Thomas Chan Tung-fung, the chairman of the Hong Kong Union of Employment Agencies, said the 50 that did were gone within two minutes. Chan said he only knew of two employers who successfully reserved a space at the Rambler Garden Hotel.
A Post reporter who checked the online reservation system at 9am had to wait at least 20 minutes to access the website, even before the system started accepting bookings at 9.30am.
Although
pandemic
-related entry restrictions on the Philippines and Indonesia have been lifted since late August, the limited quarantine facilities designated for handling arriving helpers has created an effective cap on arrivals, prolonging an existing labour shortage and prompting bidding wars for the services of workers already in the city.
The 500 new rooms at the Rambler Garden will augment the 1,000 rooms already set aside for helpers at the Penny's Bay government quarantine facility on Lantau Island and the 409 rooms at the Silka Tsuen Wan Hotel – both of which have been fully booked.
This article appeared in the South China Morning Post print edition as: city's 3-year-olds could get jabs in sinovac move