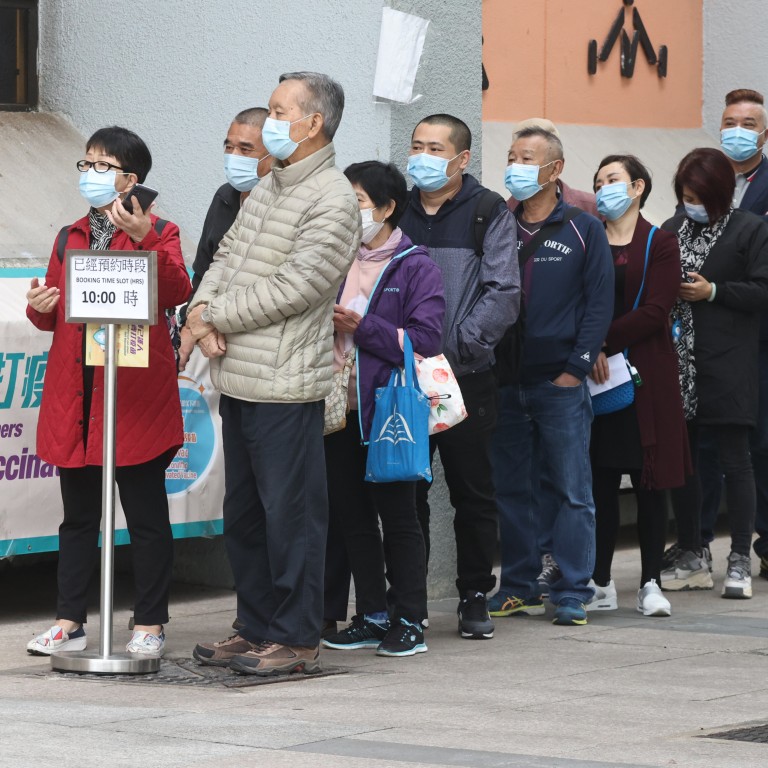 Coronavirus: Finally, Hong Kong hit the 70 per cent vaccination mark. But does it matter now and should it be aiming for 90 or even 100?
Experts say social-distancing measures should be eased only gradually, as threat from coronavirus variants still lingers
Ongoing booster programme raises hope that inoculation drive will be back in the spotlight, and more people will sign up for jabs in general
Hong Kong should aim for a vaccination rate of at least 90 per cent against the coronavirus, health experts have said, after the city took almost nine months to hit its initial target of 70 per cent on Tuesday.
The call to ramp up inoculation numbers came on the back of the November 11 roll-out of the local booster programme, as Hong Kong leader Carrie Lam Cheng Yuet-ngor and senior officials also received their third jab, raising expectations a fresh round of momentum could fuel a sluggish overall uptake for shots.
Experts said other efforts, such as requiring the use of a vaccine passport for access to public venues, should also be considered to speed up the process.
On Tuesday night, Hong Kong finally reached its initial mark of a 70 per cent first-dose vaccination rate for its eligible population since the inoculation drive was launched in February. The city saw a surge in vaccinations from June to September, when perks from a flat lottery to shopping vouchers were dangled, but the rate has plateaued since October.
In the past month, only 125,710 people had received their first dose, contrasting with more than 974,000 getting their first jab between July 1 and August 1.
Without specifying a number, Lam had earlier said achieving a high vaccination rate would be one of the key factors in talks over fully reopening the border with mainland China.
Experts also said a higher vaccination rate would be needed to prevent large outbreaks in the community under the threat of more transmissible coronavirus variants.
"We would need at least a 90 per cent vaccination rate before we can gradually relax social-distancing measures," said Professor Kwok Kin-on, a public health epidemiologist from the Chinese University of Hong Kong.
According to Kwok, based on predictions from his mathematical models, even if the city's vaccination rate hit about 90 per cent and social-distancing rules were eased to their lowest since the pre-pandemic era, there could still be several thousands of people coming down with infections with the threat of more-contagious coronavirus variants.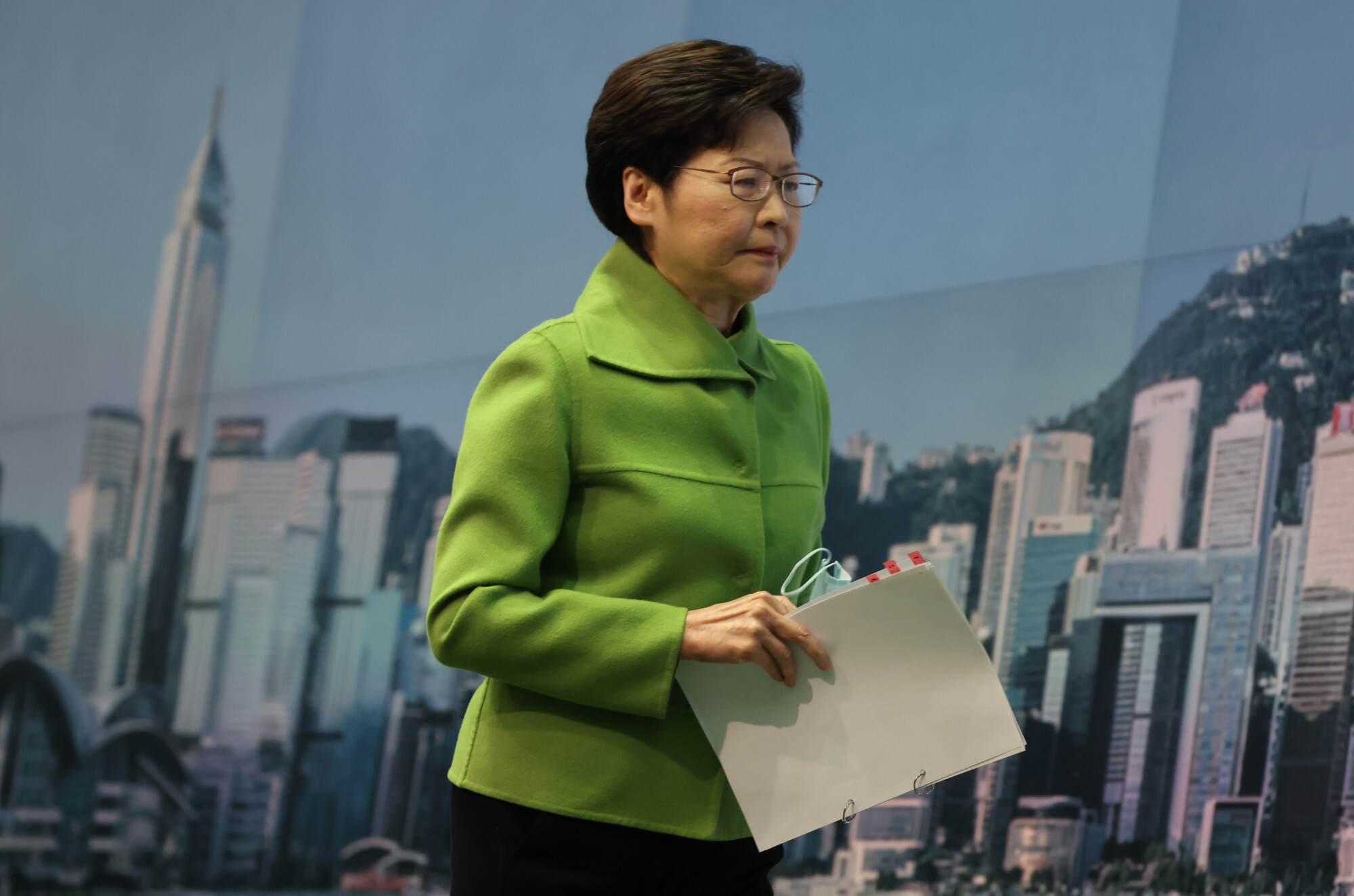 Earlier this month, top government pandemic adviser Professor Yuen Kwok-yung said a fully vaccinated population was "the only viable option" for Hong Kong to break its stalemate with the pandemic and open up to the world.
Citing experiences in Singapore, where the vaccination rate has surpassed 85 per cent, Yuen said the city state saw a rapid rise in infections after it opened its border in August, resulting in its hospital emergency rooms and ICU facilities becoming overwhelmed.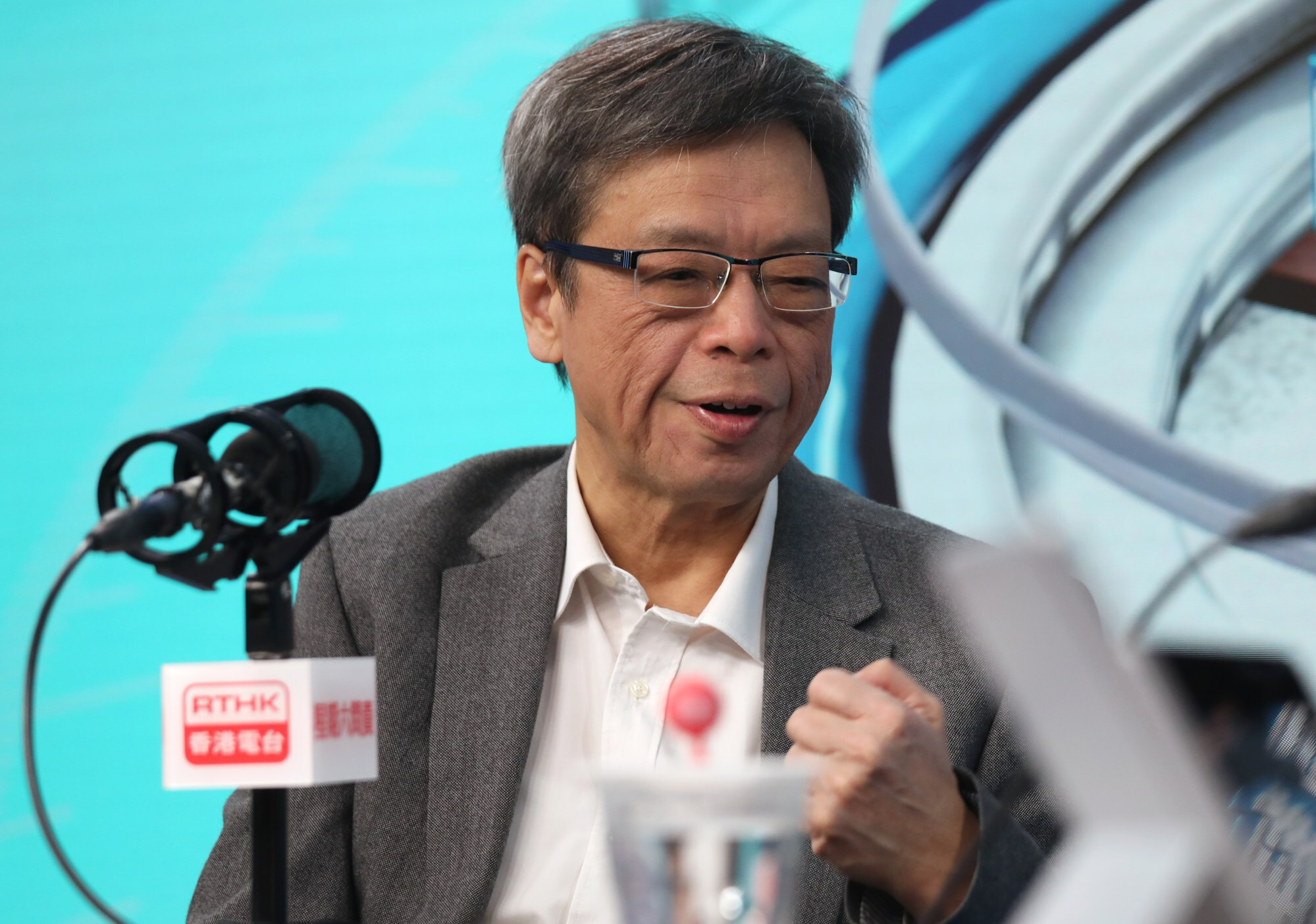 But respiratory medicine specialist Dr Leung Chi-chiu said it would not be feasible to attain a 100 per cent vaccination rate. No country in the world has hit that mark.
"Even if we achieve a 100 per cent vaccination rate, it doesn't mean we will not see people getting infected and having serious conditions or dying," Leung said.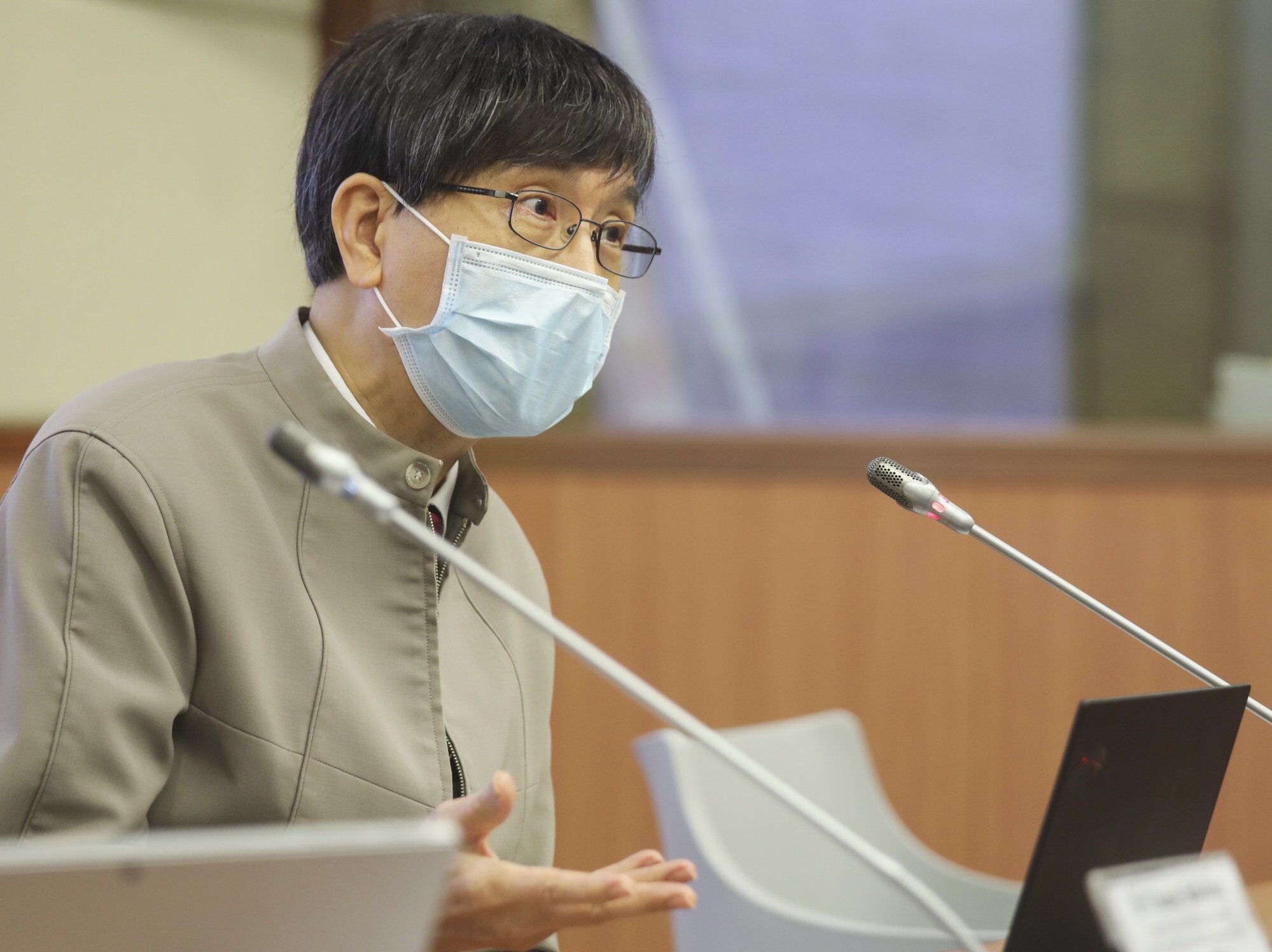 However, he added, a high vaccination rate was still ideal, especially among high-risk groups and those with a wider exposure to the virus, to guard against a collapse of the health care system should Covid-19 become endemic.
Without mentioning a specific target, another pandemic adviser, Professor David Hui Shu-cheong, also championed a higher vaccination rate, pointing out that protection from Covid-19 had waned even for those who have had jabs, because of variants.
"The Delta variant has reduced vaccine effectiveness. There is also the waning of antibody levels no matter which vaccine brand one has received," he warned.
Experts agreed that more should be done to further boost Hong Kong's vaccination rate, which appeared to have hit a bottleneck.
The possibility of a vaccine passport has been raised recently, after Yuen brought up the subject in an earlier interview this month.
He suggested only those with valid vaccination proof should be allowed to enter public venues such as workplaces and schools, saying that the measure could boost vaccination rates.
Echoing Yuen's view, Hui urged the government to consider the option. He said that with the passport, people could have "more freedom in enjoying social and entertainment activities".
But Kwok cautioned the move would not be received well by the public.
"I believe many people would get their first and second jabs because of work," Kwok said. "But it is a rather totalitarian approach."
The recent launch of the booster programme has put the city's vaccination drive back in the spotlight.
"Any publicity related to vaccination, no matter the dose, could [bring back the inoculation] trend, as long as there are more people going for jabs," Leung said, noting the herd mentality of some residents.
But Kwok said stringent social-distancing measures should still be in place to keep transmission under control, before the city hit the 90 per cent mark.
"What we need is not only a high vaccination rate, but also maintaining social-distancing and mask-wearing most of the time," he said.