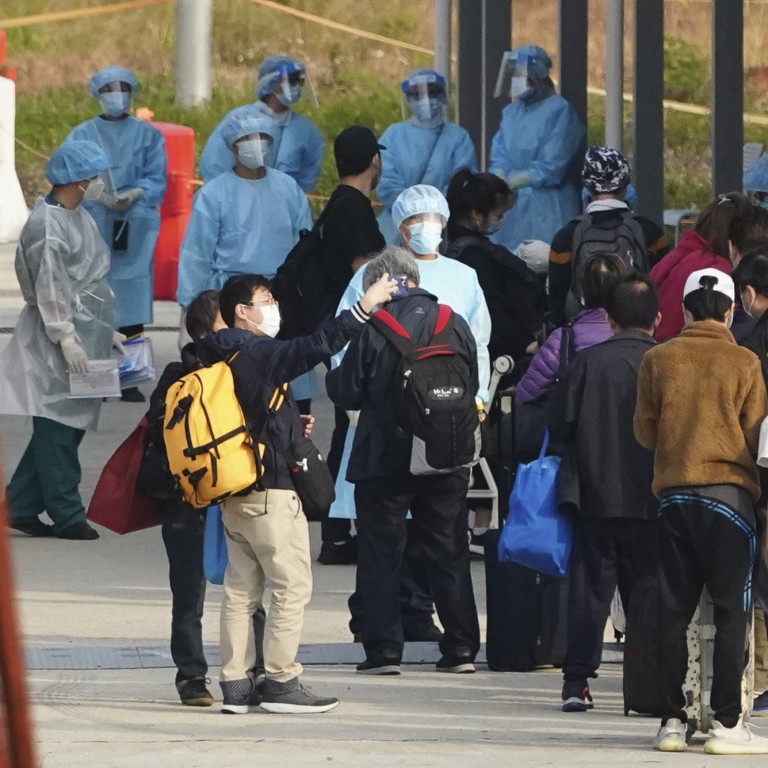 Coronavirus: Hong Kong cut quarantine for Covid-19 close contacts from 21 days to 14, so why not for travellers too?
Infectious diseases specialists say symptoms of Omicron variant emerge quicker – at about three days on average – providing scientific basis for cut in quarantine time
But respiratory medicine expert Dr Leung Chi-chiu argues city should keep 21-day quarantine to prevent community spread, especially for highly transmissible variants
A decision by Hong Kong authorities to cut their lengthiest quarantine period for close contacts of Covid-19 patients from 21 days to 14 has brought closer scrutiny to the city's tough isolation regime, and prompted some local experts to argue the reduction should also apply to incoming travellers.
Infectious diseases specialists told the Post on Tuesday that symptoms of the Omicron variant emerged quicker – at about three days on average – providing the scientific basis for a cut in quarantine time.
"The quarantine period for inbound travellers should certainly be shortened to match those of exposed contacts of Covid-19 cases," said Dr Siddharth Sridhar, clinical assistant professor of the University of Hong Kong's department of microbiology, who argued medical evidence suggested quarantine could even be shortened to about 10 days.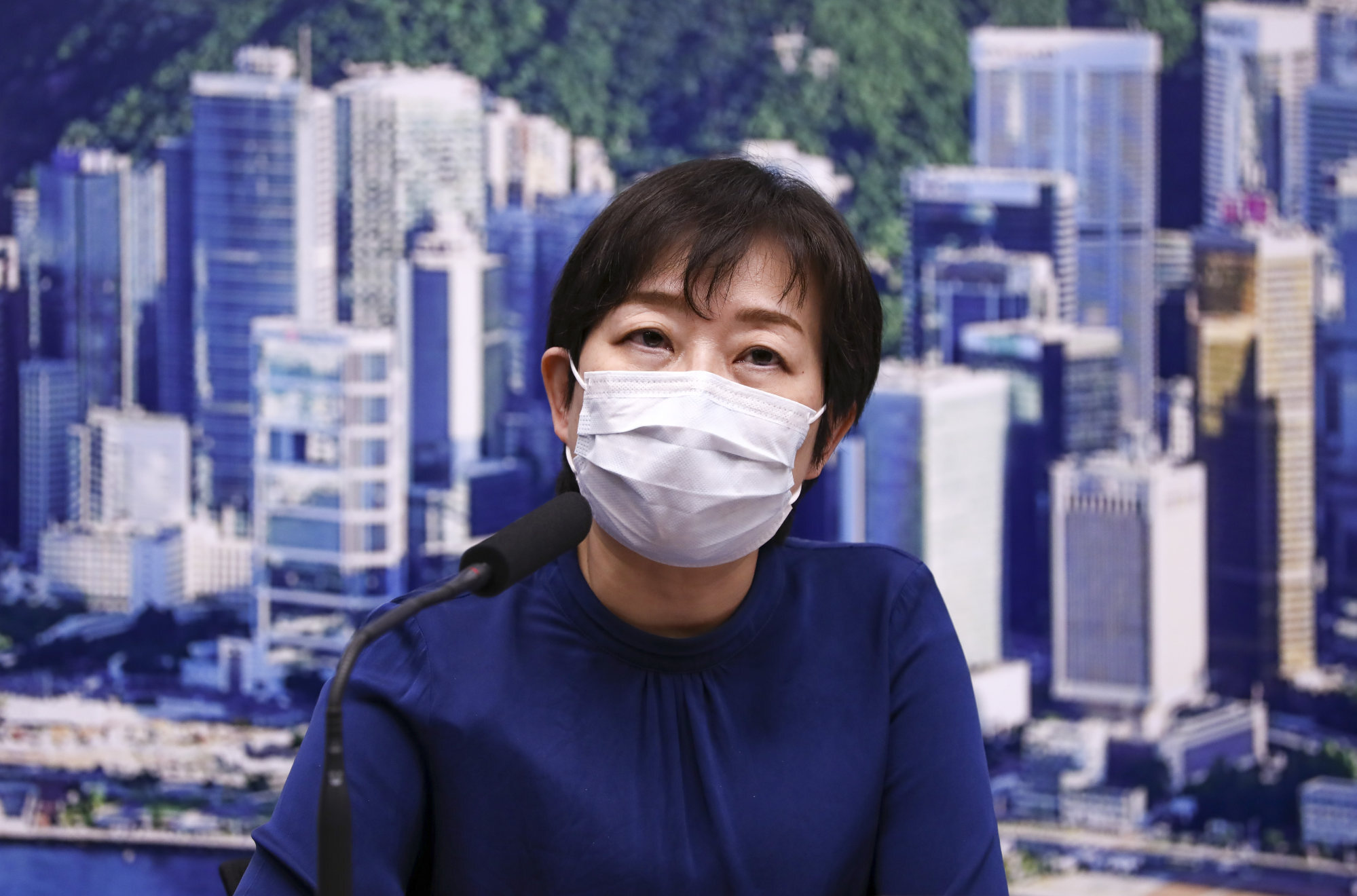 On Monday, Dr Chuang Shuk-kwan, head of the Centre for Health Protection's communicable disease branch, announced the policy shift for close contacts, citing public health and capacity reasons.
"We have seen many more confirmed cases lately and therefore many more close contacts, putting pressure on the capacity of quarantine centres. We also considered the fact that the incubation period for Omicron is quite short, within 14 days for most local and imported cases we have seen in Hong Kong," Chuang told a press briefing.
Official data showed 317 units at the government's Penny's Bay quarantine centre were ready for use as of Tuesday, out of a total capacity of 3,416.
A government source said the policy was not extended to arrivals because the local outbreak was driven by Omicron while globally Delta and other variants were still "out there".
"The priority right now is to contain the local outbreak while maintaining stringent border controls," the source said.
But with the global spread of Omicron, Hong Kong has found itself contending with a wave of imported cases driven by the variant, experts said.
Sridhar said there was a scientific basis for shortening quarantine, citing a recent Norwegian study that showed a median incubation period of the variant at three days, shorter than the four days on average for Delta.
In the study that centred on a superspreading Christmas party event in Norway in late November last year, 81 out of 117 attendees were eventually diagnosed with the highly transmissible variant, with all having their symptoms appear within eight days of contact with the first patient.
Another study in Nebraska from around a similar time found the median interval between earliest possible exposure to the first virus-carrying patient and symptom onset for the rest of a group of six household contacts was 73 hours.
"Therefore, there is actually room to shorten quarantine times even further to about 10 days," Sridhar said.
Kwok Kin-on, assistant professor at Chinese University's school of public health and primary care, also supported a move to cut quarantine for travellers to 14 days, estimating that even though some outliers might see symptoms appear after two weeks, the odds were less than one in 10,000.
"There have also been previous reports of a Covid-19 infection after 27 or 28 days of exposure, does it mean that the quarantine period has to last as long as 28 days?" Kwok said.
Kwok also cited a US Centres for Disease Control and Prevention study published on December 31 examining the Omicron variant where the median time between exposure and onset of symptoms was three days.
A 14-day hotel quarantine plus seven days of self-surveillance at home afterwards would be able to protect the community from Omicron, he said.
Respiratory medicine specialist Dr Leung Chi-chiu, however, said he believed Hong Kong should hold firm on the 21-day quarantine, as it was still pursuing a zero-Covid policy.
"For the zero-Covid policy, we need to have zero tolerance for leakage of cases into the community especially for highly transmissible variants," he said, adding that he believed the move to cut quarantine for close contacts was made mainly to avoid facilities from being overwhelmed.
"Occasional Omicron cases did occur more than 14 days after exposure. For example, the first imported case in Guangdong was test-positive only on day 15 after entry. For that, we need to add one further test on Day 16 to ensure that any such case can be picked up before it causes multiple generations of community transmission," Leung said.
He also feared that shortening the quarantine period for arrivals would have an undesirable effect of promoting such travel.