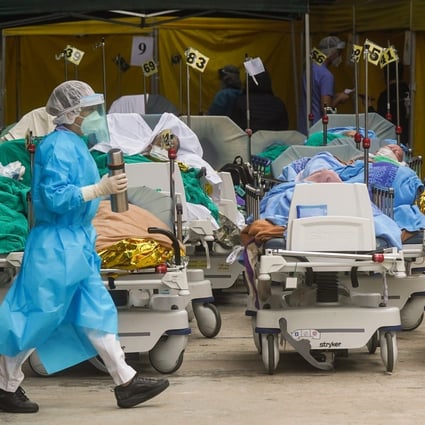 Covid-19 patients wait in a temporary holding area outside Caritas Medical Centre in Sham Shui Po. Photo: Sam Tsang
Omicron has brought Hong Kong to its knees. How did it go so horribly wrong, and can the city go back to its zero-Covid days?
Public health care system is on the brink of collapse, patients lie in beds outside hospitals and thousands more wait days for admission to isolation facilities
City managed to keep the virus at bay for two years, so when did Hong Kong start to lose control, and what went wrong with preparations for the fifth wave of infections?
Covid-19 patients wait in a temporary holding area outside Caritas Medical Centre in Sham Shui Po. Photo: Sam Tsang