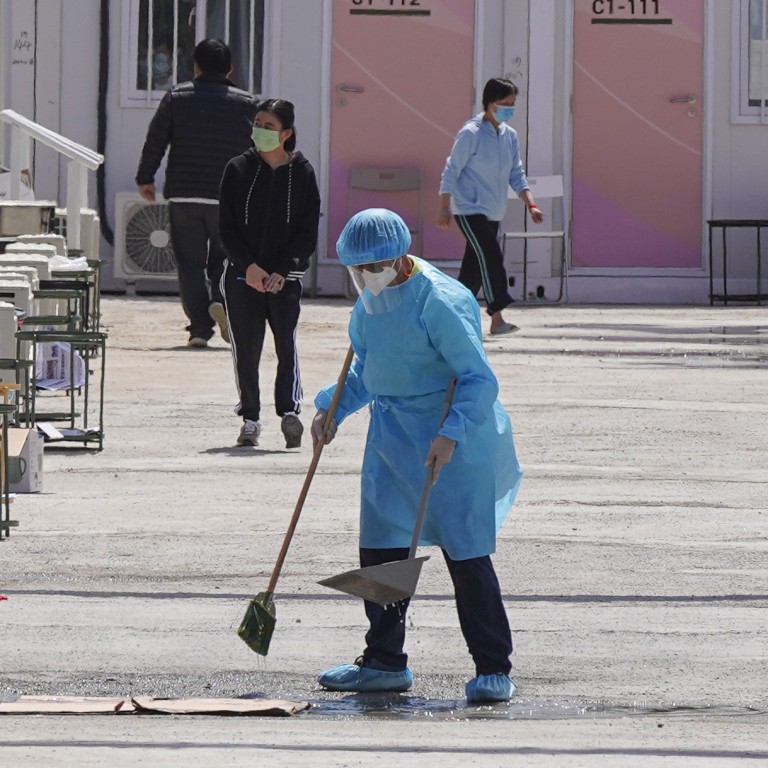 Coronavirus: Hong Kong daily Covid caseloads peaked in early March, health officials say, but latest deaths push toll past 3,000
Health official says daily caseload detected through PCR tests peaked between March 2 and 4, with more than 50,000 infections per day
Hospital Authority records 180 coronavirus-related fatalities in the past 24 hours, involving patients aged between 47 and 112
Hong Kong health authorities on Thursday revealed that daily
Covid-19
caseloads peaked earlier this month, but urged the public to remain vigilant as the city confirmed more than 31,000 new infections.
While health officials hailed the "positive" development and noted people's efforts in battling the virus, deaths continued to rise, mostly among unvaccinated elderly residents, with the latest fatalities from Covid-19 complications pushing the overall toll past 3,000.
But occupancy at the city's isolation facilities remains low. Security chief Chris Tang Ping-keung said that at the 23 community isolation facilities managed by his bureau, accounting for about 18,800 rooms or beds, the rate was at more than 40 per cent.
He warned residents that refusing to go to an isolation centre could result in a HK$5,000 (US$639) fine and two months' imprisonment, while those who left such facilities while under quarantine could be fined HK$5,000 and faced six months behind bars.
Of the latest infections, 7,012 were logged through a new online portal for positive rapid antigen test (RAT) results, which were added to the 24,390 detected through polymerase chain reaction (PCR) tests. Ten cases were imported, bringing the number to 31,402 infections on Thursday.
The city's overall tally of cases stood at 617,419.
Dr Albert Au Ka-wing of the Centre for Health Protection said daily caseloads found through PCR tests peaked between March 2 and 4, with more than 50,000 infections per day, and started to drop and stabilise afterwards. In terms of RAT screening, the caseload was around 10,000 per day.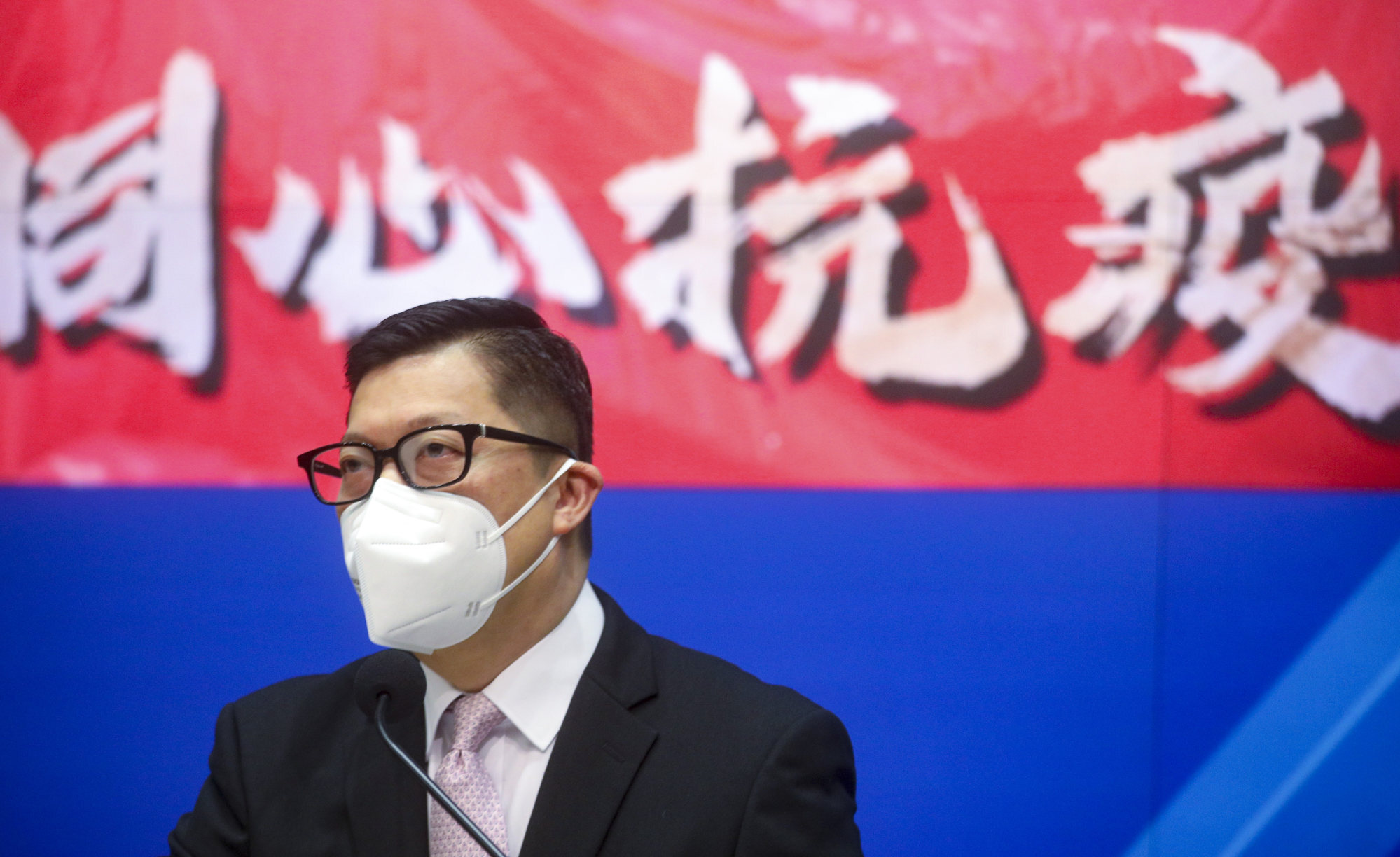 "The RAT daily caseload seems to be steady and not increasing. We're starting to see a drop too, so this is positive and it seems there is a chance the numbers will go down. But the public should not let their guard down," Au said.
"The public have worked hard over the past two months to follow social-distancing rules and ramped-up testing. We hope they will continue to follow these measures to further cut off transmission chains so the numbers can keep falling."
He warned people not to be too optimistic as case numbers were still high and a rebound could occur if they were not as vigilant.
Government pandemic adviser Professor David Hui Shu-cheong also cautioned that it was too early for optimism about the current epidemic situation, adding that the authorities should observe trends for another week in case of fluctuations.
"The number of positive PCR test results is indeed dropping but a number of the public have used RAT and authorities told those who tested positive from February 26 to report it within two weeks. Many of them have not done so. Also, many of my friends and relatives chose not to submit their results," he said.
People who tested positive by RAT from February 26 to March 5 were asked to submit their results on the platform, which launched on March 7, by next Monday to allow the government to grasp infection trends.
"Five-digit infections is still a huge number … For every confirmed case, there may be three to four asymptomatic cases in the community," Hui said, urging officials to keep the current social-distancing measures in place and boost the vaccination rate to prevent the caseload from rising again.
Au said that while the RAT platform was voluntary, people were highly encouraged to undergo testing and report positive results as soon as possible. He added that there was no need for residents to do a PCR test if they had already reported a positive RAT result on the platform.
"From a legal standpoint, the government has no way of knowing whether people have conducted a test themselves or not to carry out enforcement," he said.
The Hospital Authority recorded 180 coronavirus-related fatalities in the past 24 hours, involving patients aged between 47 and 112. Of those, 122 had no vaccination records, 36 had received one dose, while 22 had two doses.
Another 101 people, aged 52 to 103, died earlier but the cases were only reported on Thursday due to a backlog.
The number of Covid-related fatalities stood at 3,150.
As of Thursday, about 54 per cent of care homes for the elderly, or 437 in total, had logged cases over the past two weeks, with 22,070 residents and 5,880 workers infected during the fifth wave.
About 54 per cent of homes for the disabled, or 183 facilities, have also had cases in the past fortnight. In all, 5,900 residents and 2,200 staff have been infected in the latest wave.
Au said the death rate for people who had received two or more doses of a Covid-19 vaccine was 0.07 per cent and 1.75 per cent for the unvaccinated or those who had taken only one jab. For those aged 80 or above, the death rate was 2.42 per cent and 11.39 per cent, respectively.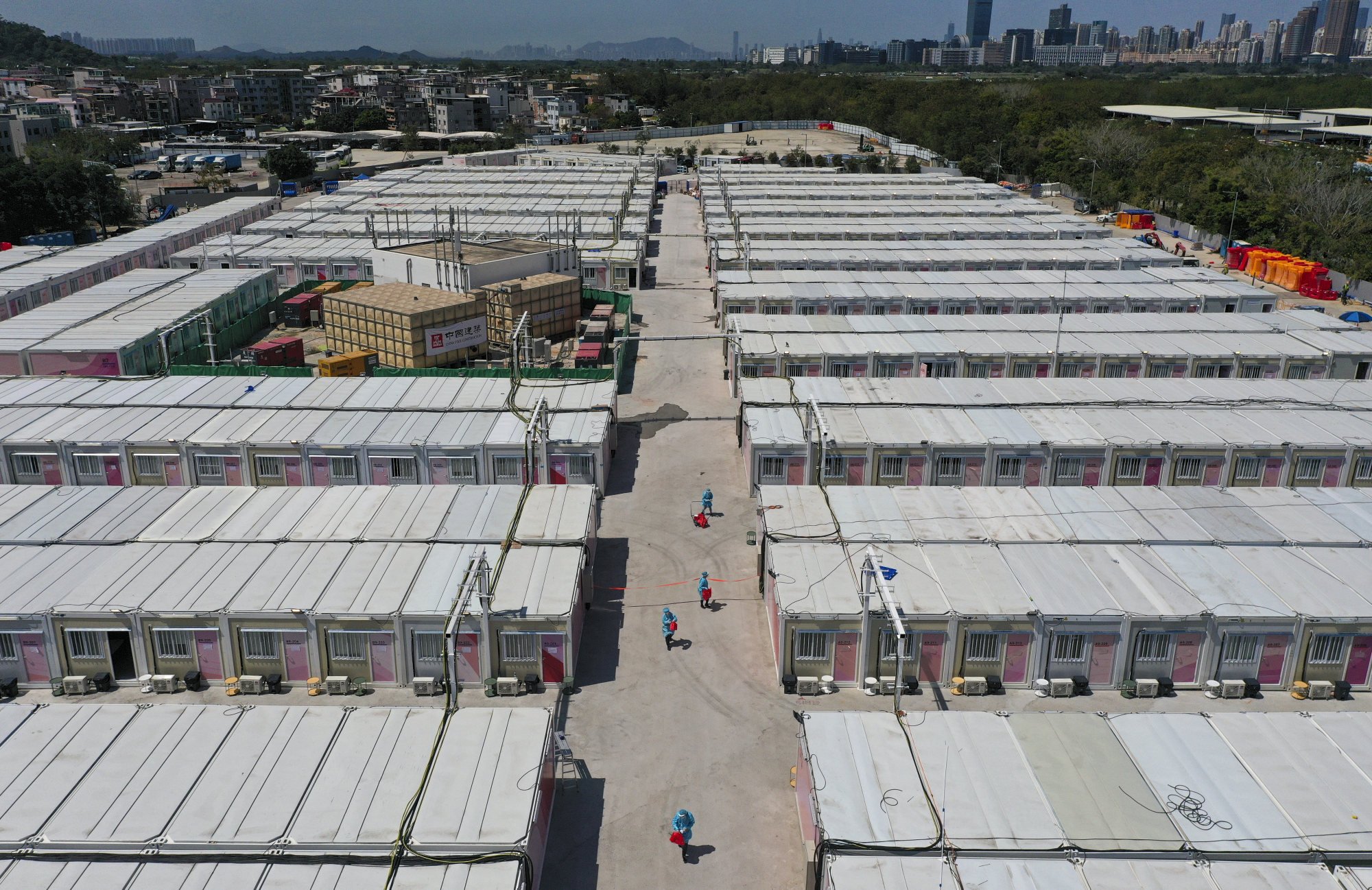 Principal Assistant Secretary for Security John Tse Chun-chung on Thursday said Covid-19 patients at community isolation facilities might have to share a room with strangers if they neared capacity.
"If there are enough rooms, we will try to arrange the family members together," Tse told a radio programme.
He also revealed that authorities had changed the design of having squat toilets to seated types after receiving feedback on the operation of the Tsing Yi site.
"Those isolation facilities built in a short time were aimed for emergency use," Tse said, adding the government would recruit more veterans from the tourism industry to help run the facilities.
Meanwhile, health minister Sophia Chan Siu-chee told radio listeners that more private hospitals would convert their wards to accommodate Covid-19 patients.
CUHK Medical Centre began admitting recovering Covid-19 patients earlier on Monday, providing 24 beds to help alleviate the pressure on public hospitals, and Chan said other private facilities would follow suit based on their capabilities, including ventilation systems.
"It will help us a lot, especially in this critical time as hospital beds are very important," she said. "We understand that private hospitals have their own patients to take care of, and the shortage of manpower is also a 'bottleneck' to them."
Chan said the government would continue to hold talks with private hospitals to take in some recovering Covid-19 patients.
The authority said private hospitals currently had a total of 263 beds taking in non-Covid patients, adding that 94 people had been referred to those facilities for continuation of care.
It also provided an update on the conversion of Queen Elizabeth Hospital into a designated Covid-19 facility, which was expected to be completed by Sunday, and said more than a quarter of non-Covid patients had already been transferred or discharged.
The authority said it had identified 60 patients at Queen Elizabeth who were suitable for transfer to private hospitals. Arrangements have already been made for 20, while they are still in talks to transfer the remaining 40.
Additional reporting by Tiffany Liang