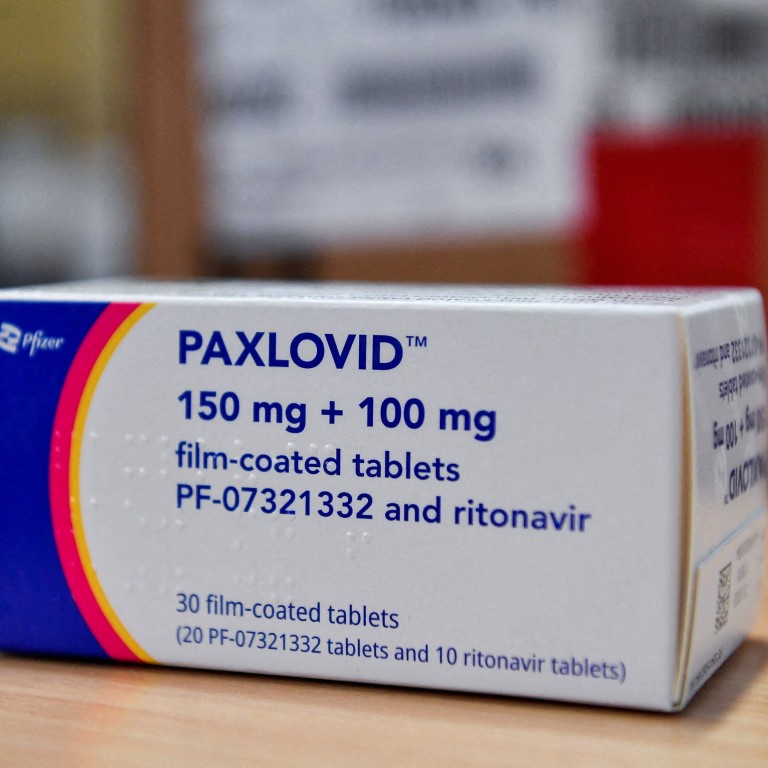 Explainer

|
Coronavirus: how do oral drugs molnupiravir and Paxlovid work, and what are other treatment options used in Hong Kong?
The drugs should be given patients with mild to moderate symptoms within five days of the onset of symptoms
So far more than 300 patients in Queen Mary Hospital have been prescribed molnupirvir, with about 80 per cent of them in stable condition, says HKU professor Ivan Hung
Hong Kong health experts are hopeful that the recent arrival of two oral
Covid-19
drugs, MSD's molnupiravir and Pfizer's Paxlovid, can provide a breakthrough in the city's fight against a fifth wave of infections.
The use of oral drugs to treat high-risk Covid-19 patients is among four measures recommended by the University of Hong Kong's public health experts to reduce severe cases and deaths.
The Post examines the two drugs and other treatment options being used in Hong Kong.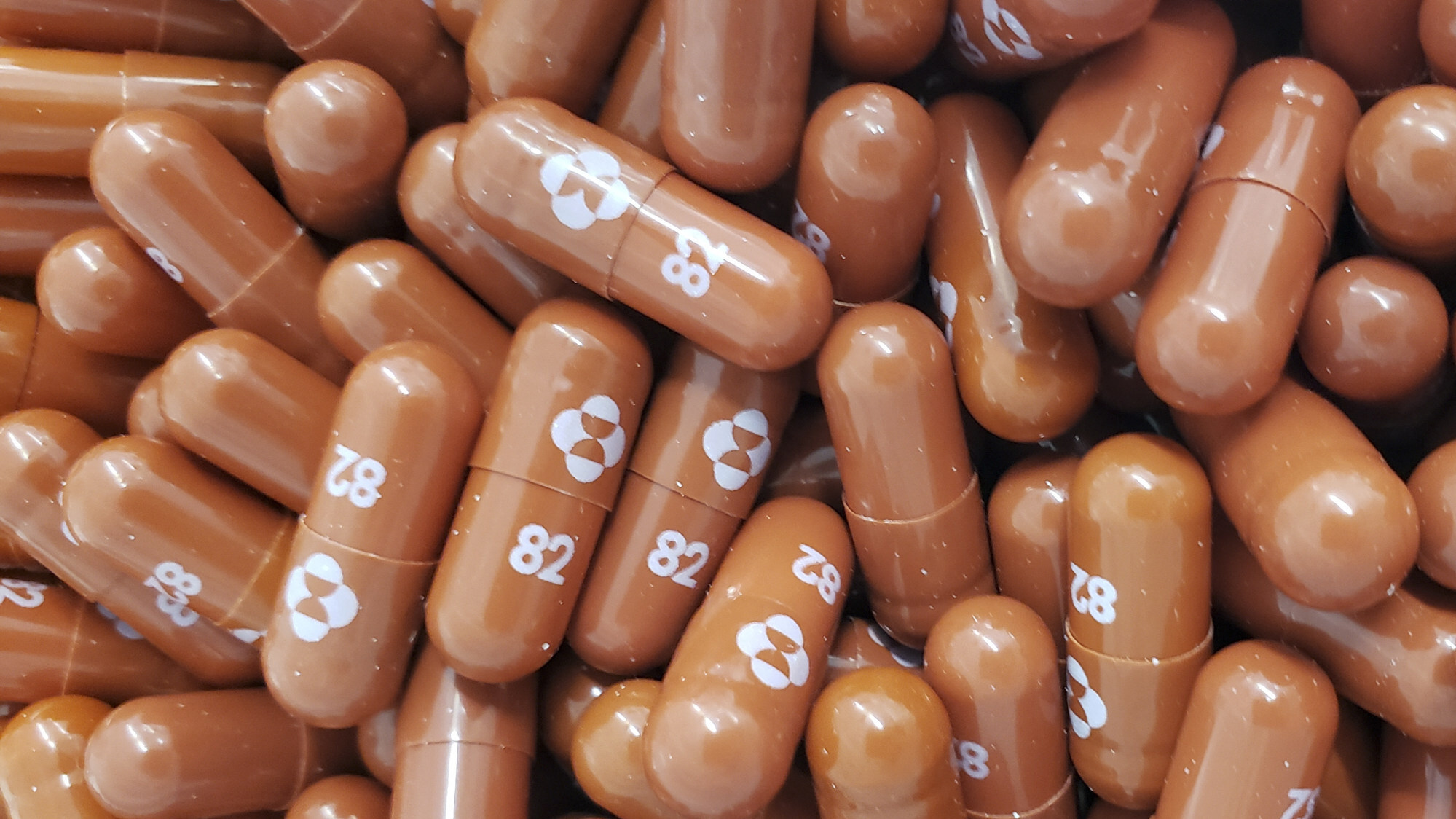 1. How do the two oral Covid-19 drugs work?
Both molnupiravir and Paxlovid are meant to suppress replication of the coronavirus, and should be used for patients with mild to moderate symptoms.
To make the drugs effective, they have to be given to patients within five days of the onset of symptoms, or three days for even better results. Patients should not have significant breathing issues, meaning that their oxygen saturation levels would need to be at least 94 per cent.
"If it has been more than five days since the symptoms occurred, you'd better not waste money [on using the oral drugs]," said government pandemic adviser Professor David Hui Shu-cheong.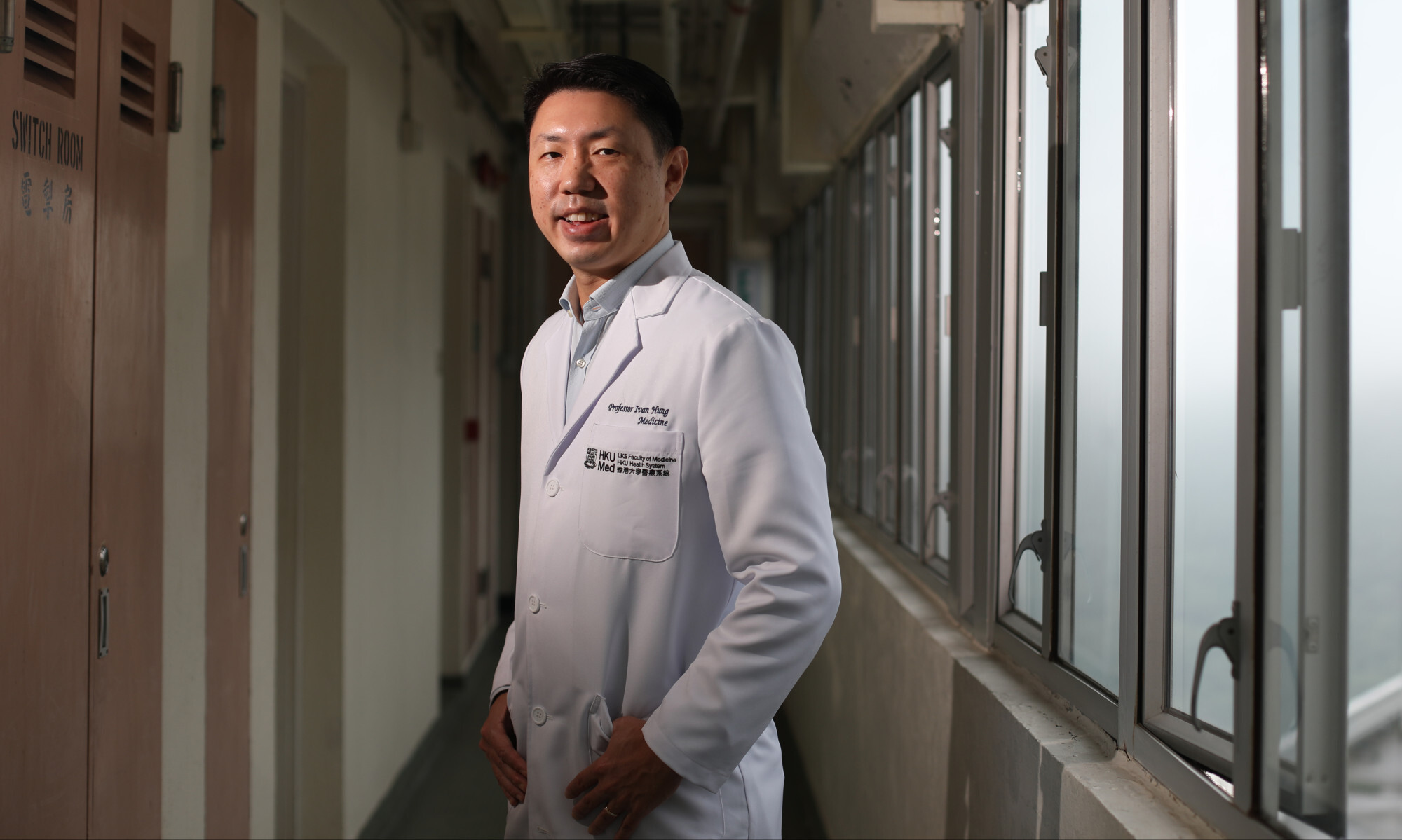 High-risk patients will be given priority for the oral drugs. They include people aged 70 or older, those with chronic diseases such as diabetes, obesity, immune system disorder, kidney or heart failures, or cancer. Not having completed vaccination, meaning two doses for the German-made BioNTech vaccine or three doses of the Chinese-made Sinovac vaccine, would also be considered a high-risk factor.
Both drugs needed to be taken for five days to complete a course.
Citing experiences in Queen Mary Hospital in Pok Fu Lam, Ivan Hung Fan-ngai, clinical professor from the University of Hong Kong's department of medicine, said so far more than 300 patients had been prescribed molnupirvair. About 80 per cent of them were in stable condition without deterioration, while the remaining 20 per cent showed signs of pneumonia.
2. How are they different from each other?
While both drugs aim to deliver similar results, findings from global trials showed that they differed in the effectiveness of reducing risk of hospitalisation or death. The figure for molnupiravir was 30 per cent, and 89 per cent for Paxlovid.
The oral pills are not suitable for particular groups of patients. People who are currently pregnant or breastfeeding will not be given molnupiravir, as it could affect fetal development. Children below 18 are also not suitable, as it would affect bone and cartilage growth.
On the other hand, the Pfizer pill can be used on pregnant or breastfeeding women, and adolescents as young as 12. But people with very weak kidney or liver functions will not be suitable for the drug. Those on antibiotics or heart disease medication such as blood thinner or cholesterol drugs, and are not able to stop taking them for five days, are also deemed not suitable.
Hung explained that an ingredient in Paxlovid would lead to "drug-drug interaction", affecting the effects of other medications taken by patients.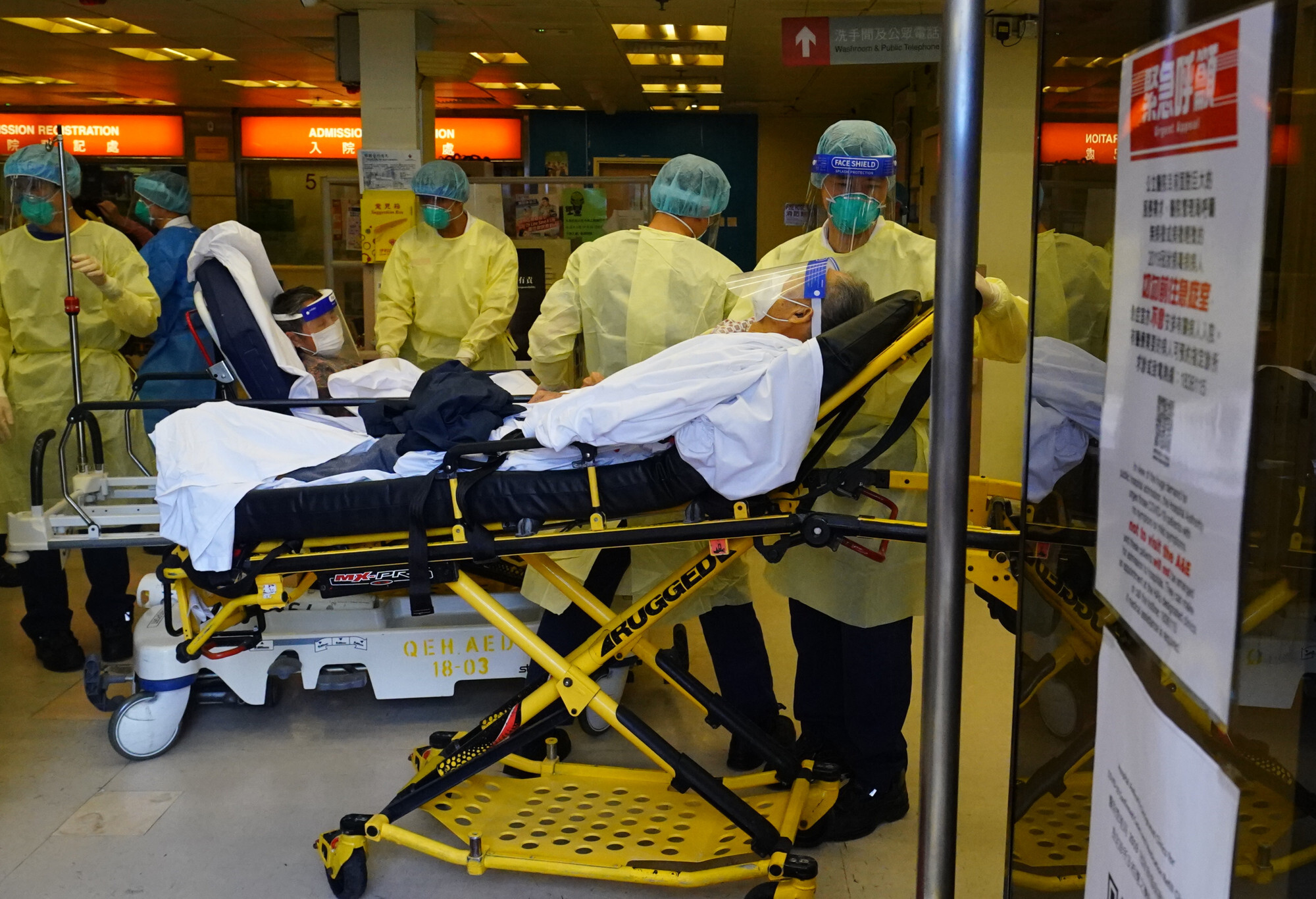 3. What are the side effects?
Common side effects of molnupiravir are diarrhoea, headache, rashes or nausea.
Those taking Paxlovid may experience side effects such as diarrhoea, slight elevation in blood pressure or muscle pain.
4. Where can I get the oral Covid-19 drugs?
Public hospitals have been using molnupiravir for about two weeks after the first batch arrived in late February. So far more than 1,000 courses have been prescribed in public hospitals. Designated clinics have also given out more than 200 courses to patients over the weekend.
The use of Paxlovid in public hospitals, designated clinics and elderly care facilities will begin on Wednesday, after the first batch was delivered to the city on Monday. Dr Owen Tsang Tak-yin, medical director of the authority's Infectious Disease Centre, said Paxlovid would be preferred over molnupiravir as it was more effective.
Patients will need to sign consent forms before taking the two drugs, as they have not yet been fully registered in Hong Kong.
Staff at care homes for the elderly can obtain the drugs from public hospitals after reporting the number of newly infected residents every day. Remote consultations by doctors, who will decide whether the drugs are necessary for the residents, will be done before the medication is collected.
Private hospitals which admit Covid-19 patients or treat them in outpatient facilities will also have access to the oral drugs.
Dr William Ho Shiu-wei, chairman of the Hong Kong Private Hospitals Association, welcomed the move that the private sector would be offered the oral drugs.
"I am very glad that this is happening, which will certainly bring our standard to be on par with others," Ho said.
Chief Executive Carrie Lam Cheng Yuet-ngor declined to reveal the quantity of drugs secured or how much Hong Kong paid for them, citing confidentiality reasons. But she said the amount was "rather sufficient" and doctors could "widely use" the two drugs.
5. Is Chinese medicine among the Covid-19 treatment options in Hong Kong?
Three types of proprietary Chinese medicine, taken orally, are also being used mostly outside hospital settings for Covid-19 patients. They are known as "Lianhua Qingwen Jiaonang", "Jinhua Qinggan Keli" and "Huoxiang Zhengqi Pian", and the mainland Chinese government had pledged to donate a total of 600,000 boxes of them to the city.
These were given to residents placed under overnight lockdown for testing, Covid-19 patients at community isolation facilities and people receiving treatment for other conditions at 18 public Chinese medicine clinics.
They can also be bought over the counter in local pharmacies.
Local media reported that a man who previously had hepatitis B but had not contracted Covid-19 suffered from liver failure and required a liver transplant after consuming "Lianhua Qingwen Jiaonang", though it remained unclear whether the man's acute condition was caused by the Chinese medicine.
Chan Man-hon, general secretary for the Union of Frontline Chinese Medicine Practitioners (Hong Kong), believed that chances of the Chinese medicine causing the man's condition was small, as the amount of ingredients in the drug that could affect the liver was very low.
Chan said Chinese medicine must be taken based on an individual's health condition.
People who cannot handle the cold or have a poor digestive system and are more prone to diarrhoea, may end up with weakened immunity after taking "Lianhua Qingwen Jiaonang" and "Jinhua Qinggan Keli", according to Chan.
Residents are advised to consult Chinese medicine practitioners before taking the medication, which is meant for infected people with symptoms.
On the other hand, people who often have dry mouth, constipation and acne should avoid "Huoxiang Zhengqi Pian", which could intensify those conditions.
Additional reporting by Sammy Heung