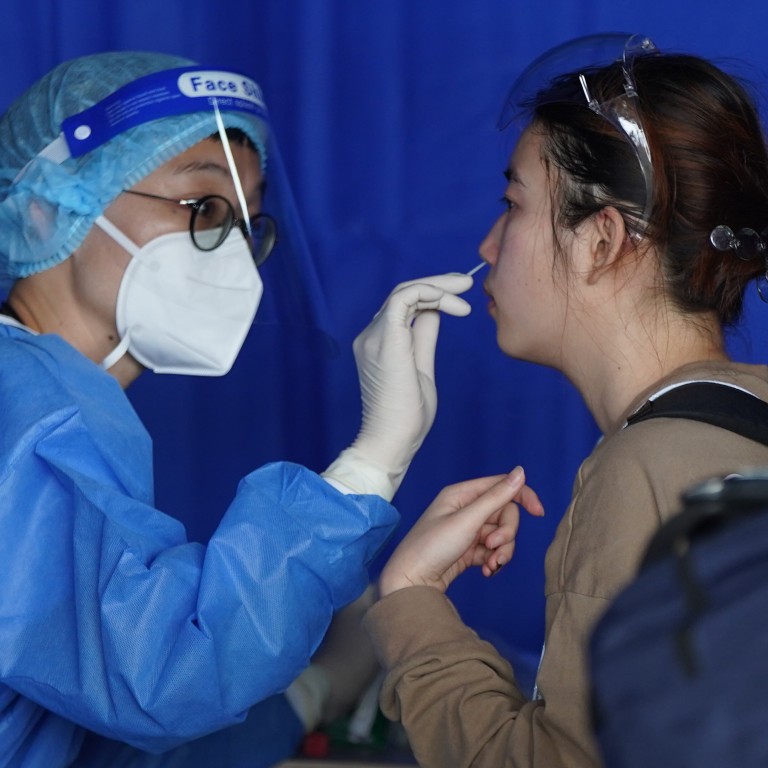 Coronavirus: Hong Kong leader defends decision to resume testing orders as more 'effective' strategy to assess pandemic situation
Carrie Lam says testing capacity has increased and orders will allow asymptomatic patients in the community to be identified
List of premises to be compiled based on risk assessment, including recent epidemic data such as positive cases
Hong Kong's leader has defended the resumption of issuing compulsory testing orders as an effective strategy to assess the city's pandemic situation instead of relying on rapid antigen tests (RAT).
Health officials also said residents living in a building or an estate with a rising number of infections that had not been locked down were likely to receive an order from authorities.
The government had said on Tuesday the practice of issuing mandatory testing notices on the "Leave Home Safe" risk-exposure app would resume, and residents with high exposure risk to the coronavirus were required to take a polymerase chain reaction (PCR) test.
The practice was stopped last month as the city's limited testing capacity could not cope with the exponential growth of cases, with residents switching to using RAT kits to declare their infections to health authorities.
But Chief Executive Carrie Lam Cheng Yuet-ngor said on Wednesday that testing capacity had increased and the resumption would allow asymptomatic patients in the community to be identified.
"There is no doubt that the PCR test has higher sensitivity and is far more accurate … Since we have the capacity with the ramped-up laboratories in Hong Kong, I certainly think that we should be far more proactive and undertake more PCR tests to assess the situation."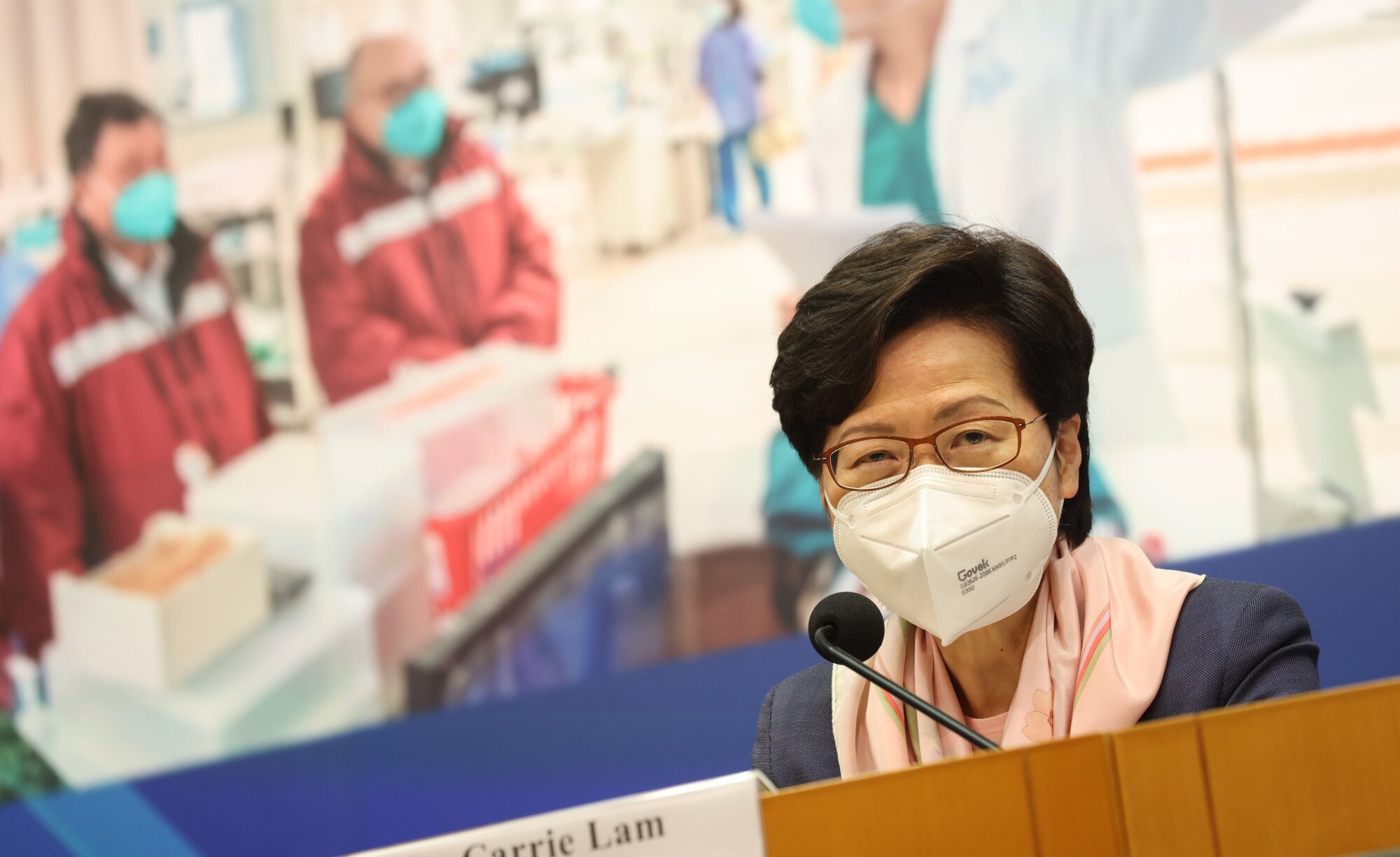 The city has boosted its testing capacity to 300,000 a day, after a large lab was set up in Ma On Shan with help from mainland China.
Lam added that the city also had enough isolation facilities for patients as well as a clear tier mechanism to identify who among those infected should be sent to community isolation facilities instead of home isolation.
Under the revised practice, said to be carried out on a "risk-based approach", a list of relevant premises will be compiled, including recent epidemic data such as positive cases and sewage surveillance results.
Residents scanning a QR code on their "Leave Home Safe" app upon entering establishments including restaurants, shopping centres and wet markets will get a testing notification if the venues are deemed high risk by authorities.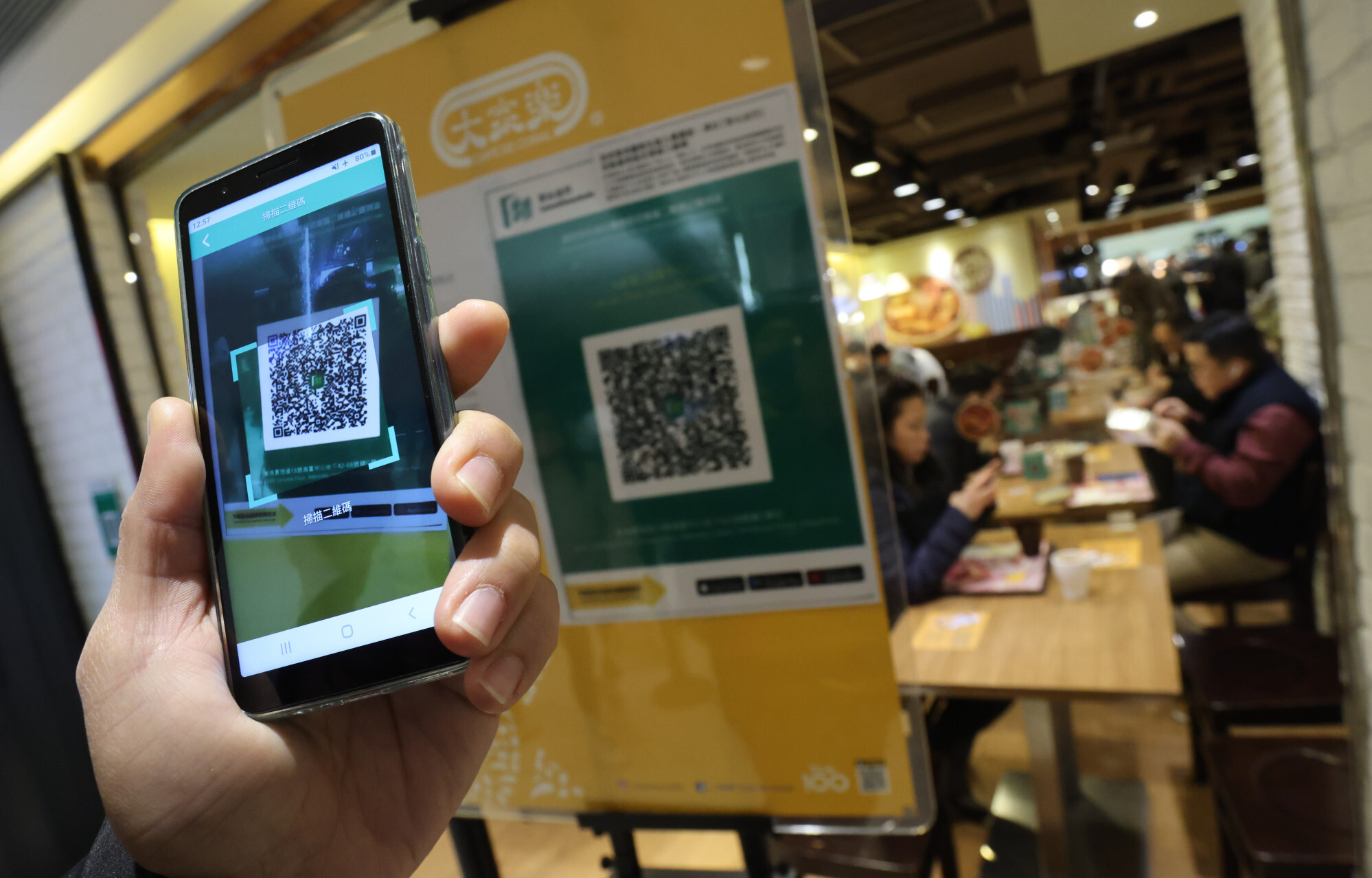 Dr Albert Au Ka-wing from the Centre for Health Protection said an order would be issued to buildings or residential estates with an increasing number of cases in the past seven days but had not been locked down. For example, each of the 10 buildings issued with the testing notice on Tuesday reported more than 50 cases in the past week.
However, recovered patients who have already tested positive for the virus within the past three months, through the PCR test or RAT kit, and have declared to authorities, will be exempted from the compulsory tests.
Residents who test positive but have received two doses of vaccination may quarantine at home and can exit the isolation period if they test negative through RAT on both days six and seven.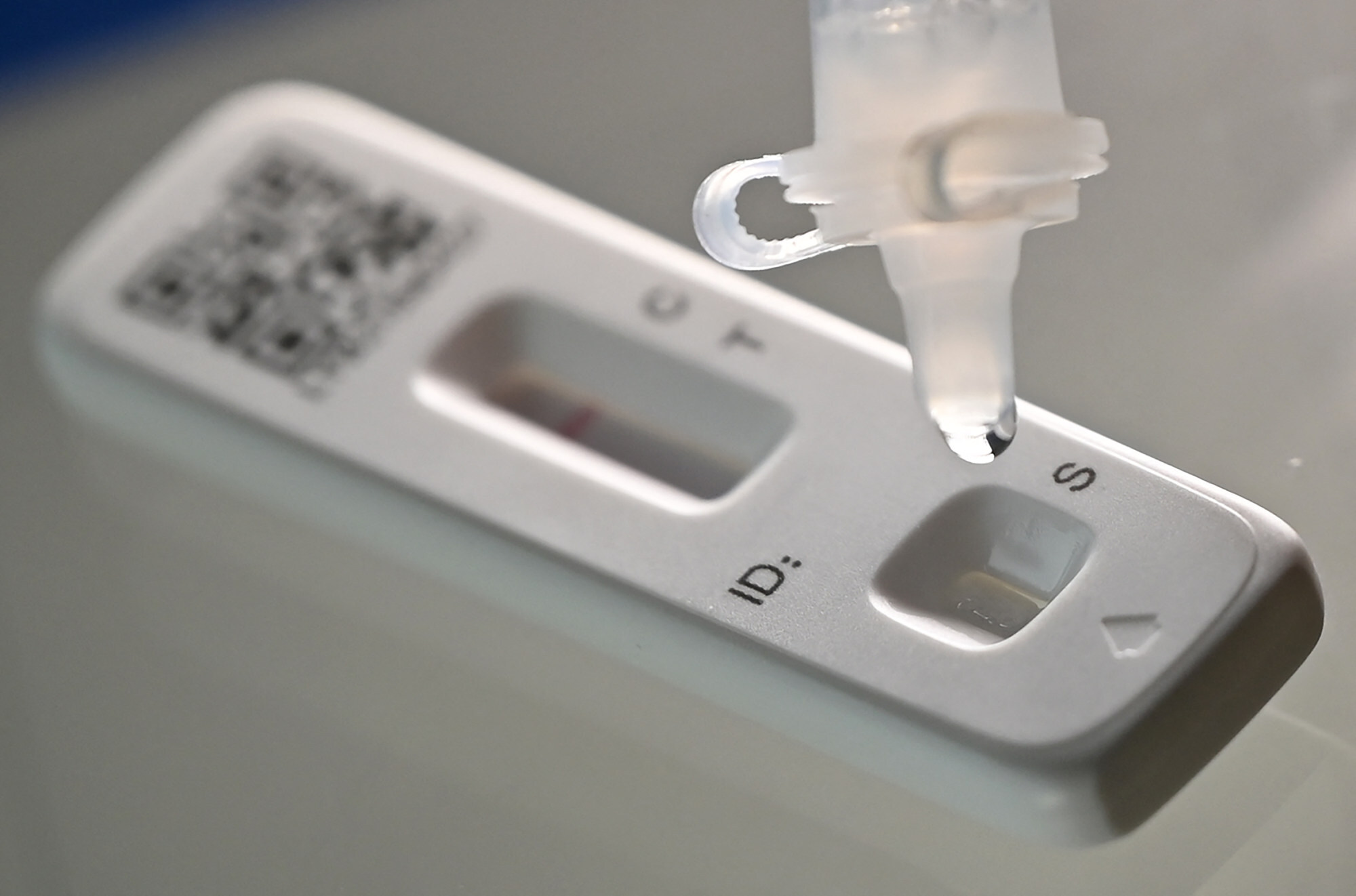 Government pandemic adviser and University of Hong Kong microbiologist Professor Yuen Kwok-yung had said on Sunday that screenings should rely on RAT as the PCR test was too sensitive and some recovered patients might still test positive after half a year.
He added that "mass PCR testing" in the city no longer mattered.
Lam, however, said on Wednesday: "I was actually a bit surprised that some people, especially in the medical arena, are so sceptical about testing.
"Testing has been recognised as an effective measure from day one in fighting the epidemic and I'm sure it will continue to play an extremely essential role in any public health crisis in future."
Infectious disease specialist Dr Wilson Lam agreed there could be a chance of identifying a patient months after recovery but said it would be an exceptional case.
"It is very rare that the virus remains in the patient's body months later but we can still see such cases from overseas studies," Lam said. "However it would be a waste of resources if we have the capacity and not do more PCR screenings."
Respiratory expert Dr Leung Chi-chiu said he believed that the mandatory testing orders would only be issued in high-risk areas, meaning there would also be a greater chance of identifying positive cases.
"Even if some possible recovered cases are included, it's very likely that other new cases will be identified as well, which will help curb the transmission chain in the community," he said.
Leung estimated the chance of identifying recovered cases three months after a patient tested positive for the virus at only 1 to 2 per cent.