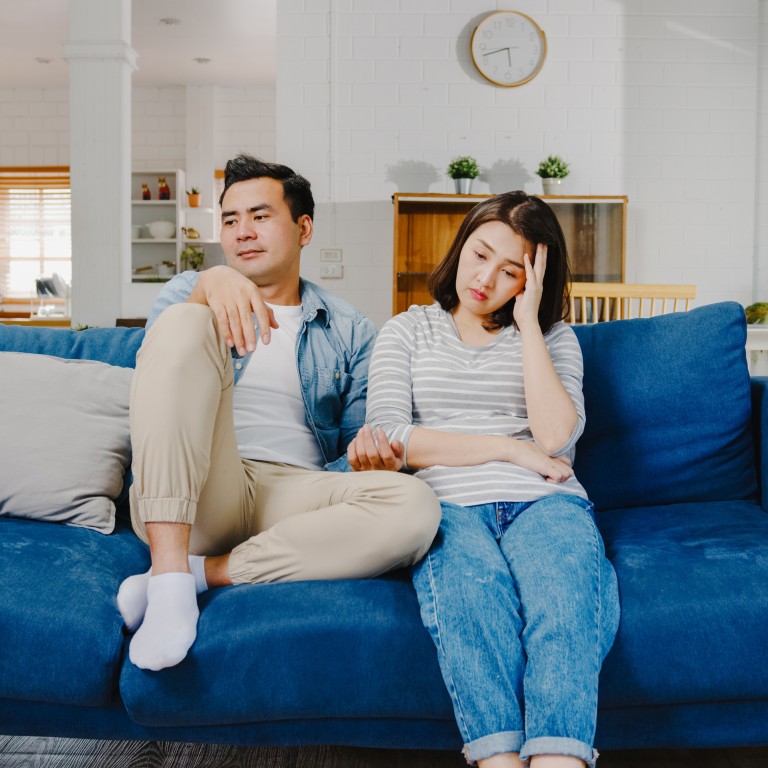 Coronavirus: 1 in 5 Hong Kong families unhappy, with mothers suffering more, as overall happiness index of households slips in new survey
Survey finds 81.1 per cent of 1,633 people interviewed scored six and above on family happiness, but overall index of 6.98 is lowest since 2019
Mothers found to have been affected more negatively by Covid-19, ranking lower on family and personal happiness, and scoring worse on perceived financial difficulties
One in five Hong Kong families felt unhappy, with mothers suffering more than fathers, while the overall happiness index of households dropped this year because of the city's fifth Covid-19 wave, a survey revealed on Thursday.
The survey, launched by the happiness advocacy platform HK.WeCARE of Wofoo Social Enterprises and Lee Kum Kee Family Foundation, interviewed a total of 1,633 people via online questionnaires between March and April this year, and found 81.1 per cent of them scored six and above on a scale of zero to 10 on family happiness.
Overall, the city's family happiness index stood at 6.98, the lowest since 2019, compared with 7.26 in 2021.
"An index of six and above indicates positive. Overall, Hong Kong families fared well, but one-fifth of families were unhappy," said Professor Daniel Shek Tan-lei, an adviser to the survey conducted by researchers from Polytechnic University (PolyU) and Tung Wah College.
Shek, who is chair professor of PolyU's department of applied social sciences and former chairman of the Family Council, said the decline this year was mainly due to the fifth wave.
"The worse the pandemic was, the more unhappy the families became," he said, adding most studies so far were focused on the pandemic's impact on individuals while there was little research on the impact Covid-19 had on families as a whole.
"Covid-19 has affected not only individuals, but also families and society. We need to take care of the needs of the families who suffered from the Covid disruptions," he said.
Shek said the 2020 index was not recorded because of the pandemic, while the index stood at 6.89 in 2019, which he attributed to the social unrest that engulfed Hong Kong in the latter part of that year.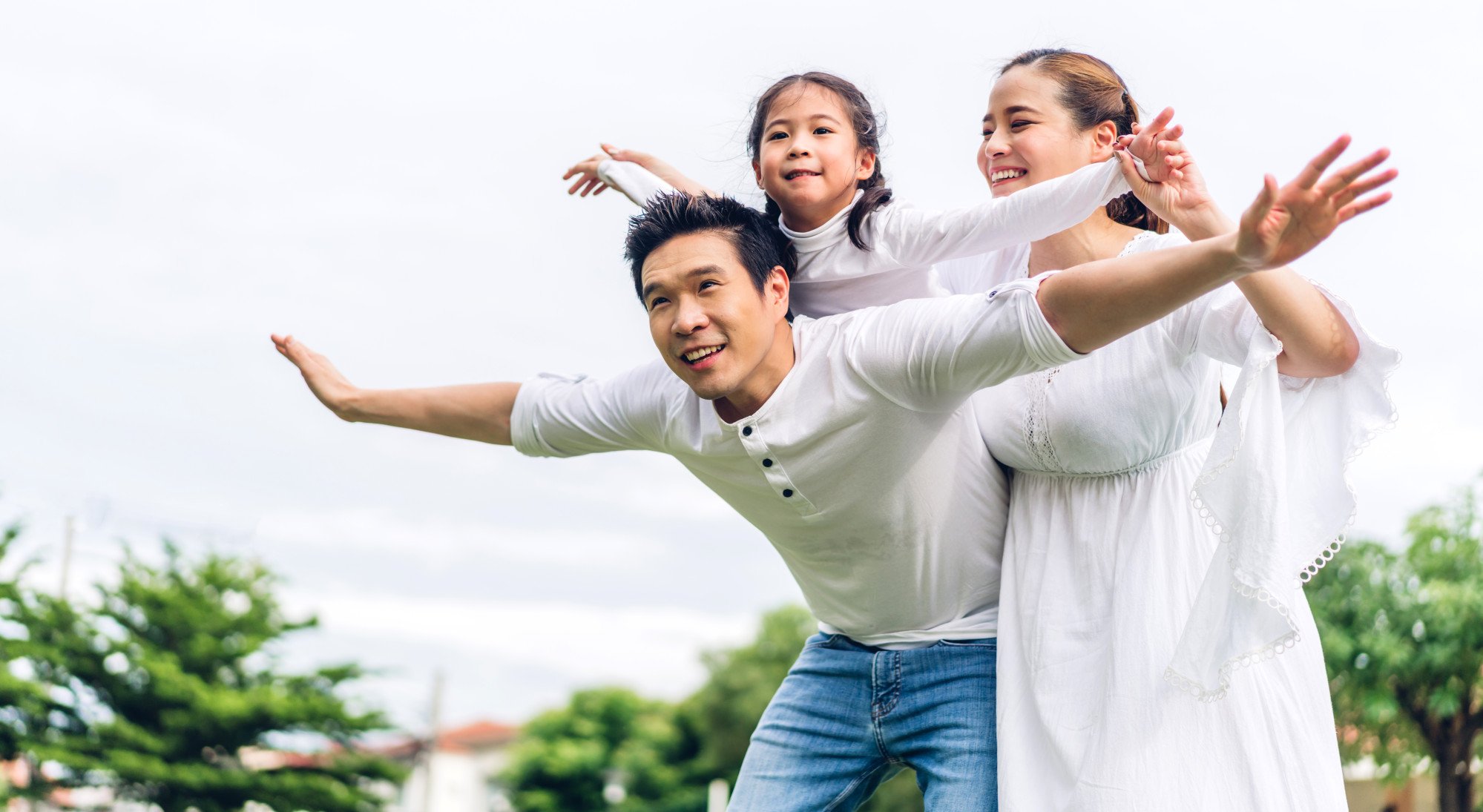 Professor Simon Lam Ching, associate dean of research of Tung Wah College's school of nursing and one of the survey researchers, said the team looked into a variety of factors to gauge respondents' family happiness. Apart from the pandemic, the level of family happiness was mainly affected by factors including personal happiness, family solidarity, resources such as income and physical health.
The survey recorded a personal happiness index of 6.59 this year, down from 6.81 in 2021 and 6.76 in 2019. One in four respondents scored below six and felt unhappy.
Married people were generally happier than those who were single, in a relationship, divorced or widowed, while parents felt happier than non-parents, according to the survey.
Mothers were found to have been affected more negatively by Covid-19 than fathers, scoring lower in categories such as family and personal happiness, family solidarity and household resources. They also scored significantly worse, both personally and as a family, in the category of perceived financial difficulties amid the pandemic. Overall, mothers scored 6.04 out of 10 on the negative impact of Covid-19 on the family, compared with 5.36 among fathers.
Shek said the finding was consistent with the situation before the pandemic, but the public health crisis made it worse.
"Mothers were normally found to be more unhappy than fathers as the former usually shouldered more household responsibilities and contributed more to a family than the latter who were more detached, but the pandemic aggravated that," he said.
The researchers also found people with a higher income felt happier personally and in a family than those who were less well-off.
Shek called for more egalitarian parental roles and suggested enhancing family cohesion of low-income households through services such as parental education to enable them to better cope with stress amid the pandemic. He also urged the government to provide more assistance for underprivileged families.
Sze Lai-shan, deputy director of the Society for Community Organisation (SoCO), said her group also found mothers of low-income families faced more pressure than fathers during the pandemic, especially the stress of balancing work and caring for children and elders at home.
A SoCO survey released earlier this month found that nearly all of the 200 women polled experienced high levels of stress during the pandemic, and many struggled economically.
"It is not surprising that mothers were more unhappy than fathers as they faced more difficulties from working, looking after family members and being poor," she said.
Sze called on the government to provide more support for mothers, including cash allowances and care services for children and the elderly, to relieve the pressure of looking after family members.