Hong Kong community hospital in central Kowloon to be redeveloped, adding more beds, services
Two wings of 60-year-old hospital in Wong Tai Sin to be demolished, making way for 12-storey block
To minimise disruption to residents, most patients will be transferred to other hospitals nearby
A Hong Kong community hospital serving Kowloon's ageing Wong Tai Sin neighbourhood will begin major service adjustments on Tuesday as part of a five-year redevelopment plan to add about 200 beds and double its specialist outpatient treatment capacity.
Founded in 1961, Our Lady of Maryknoll Hospital would remain focused on providing day care to local residents after its reconstruction, which was expected to be completed in 2027, chief executive Dr Lau Sze-ting said on Friday.
He added there was an urgent need to redevelop as the 236-bed hospital could no longer meet the demands of modern medicine.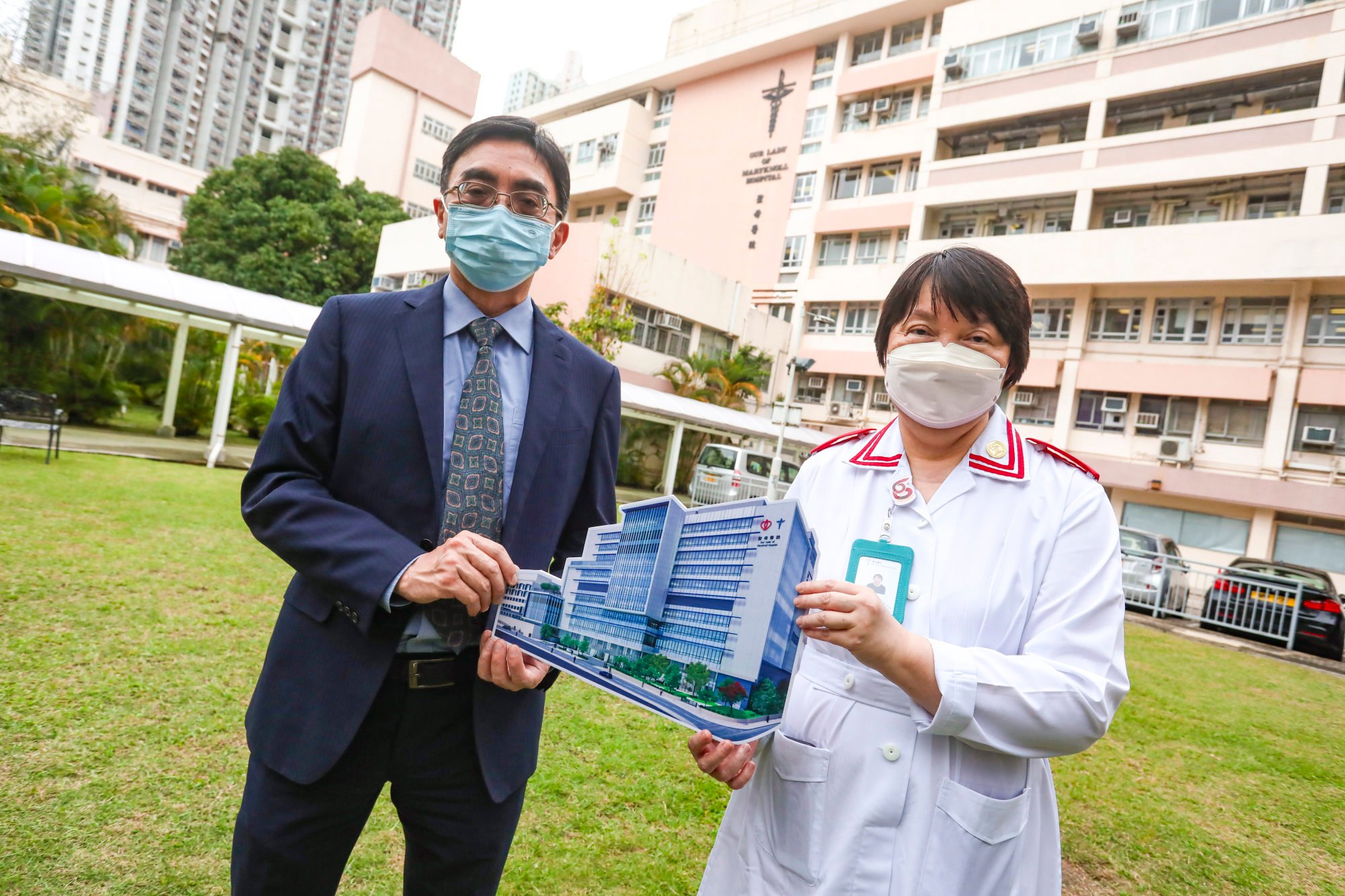 "Our role has been as a community hospital all along and our services such as outpatient services have been very popular with local residents. We will consolidate our role in providing day care and non-emergency care services," he said.
In the first phase, which could begin in September at the earliest, the hospital's east and north wings will be demolished.
A 12-storey building will then be built, increasing the surface area from 14,000 square metres to 58,000 square metres. After that, the hospital's outpatient tower will be renovated.
The hospital is under the Hospital Authority which runs all public hospitals in Hong Kong and its redevelopment is expected to cost HK$4.3 billion (US$547.8 million).
Lau said that after redevelopment, the hospital would have 437 beds – 85 per cent more than currently. There will be more rooms for day surgery, endoscopy and radiodiagnostic consultation, and a new haemodialysis service will be opened.
Outpatient services will expand significantly, with general outpatient service capacity expected to rise from 120,000 sessions a year to about 140,000. Specialist outpatient capacity will more than double from 67,000 sessions to more than 142,000 a year.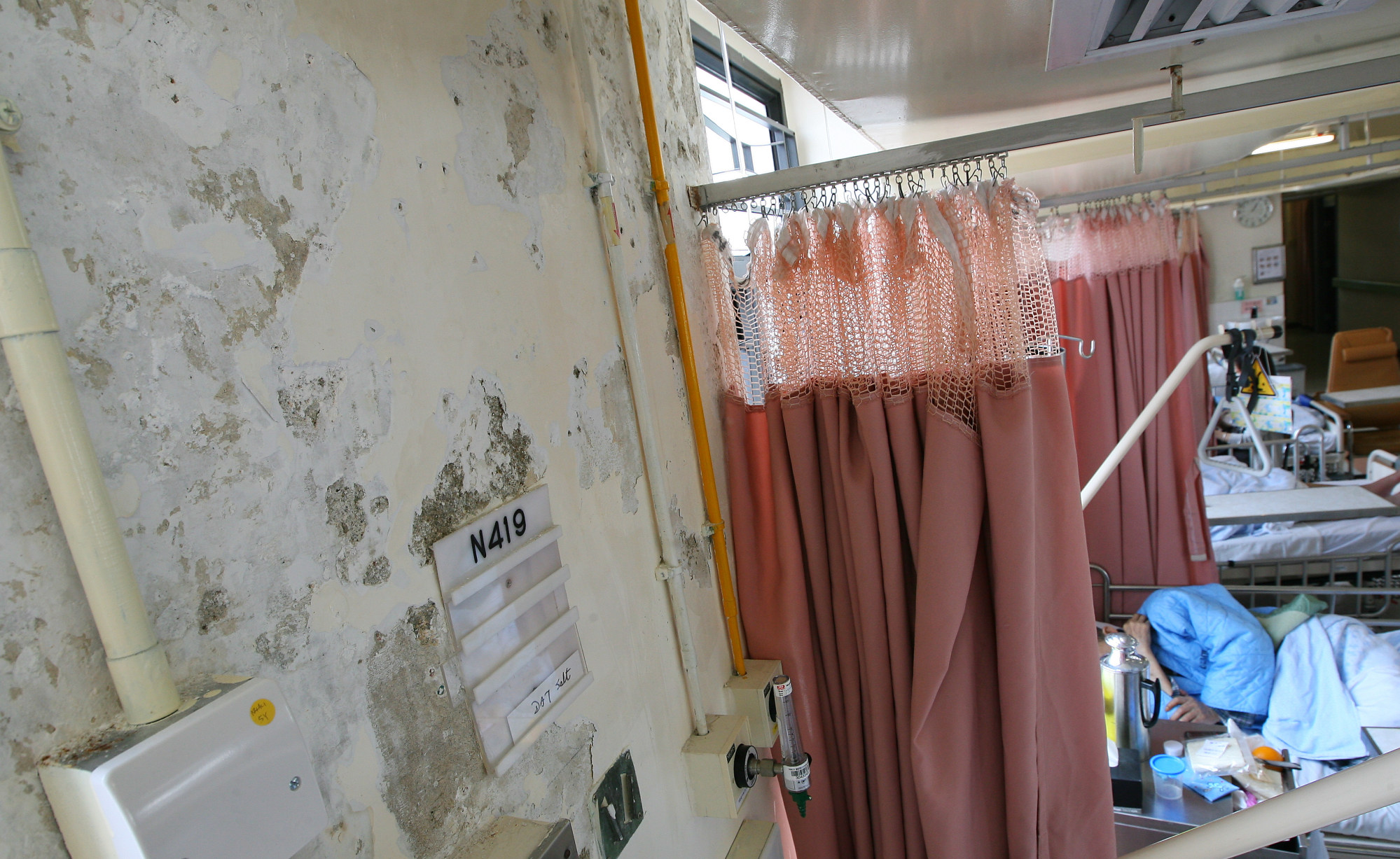 Law Kam-yin, the hospital's nursing chief, said it would start transferring 90 per cent of its patients to other hospitals in the Kowloon Central cluster, including Queen Elizabeth Hospital, Buddhist Hospital and Wong Tai Sin Hospital.
"Most of our patients will continue to receive treatment in the same district," she said.
The redevelopment was originally scheduled for completion in 2025, with a seven-storey building replacing the two wings being demolished.
But there were objections from local stakeholders, including district councillors, as that would have added only 56 beds. The hospital chiefs then revised their plans and asked the Town Planning Board to relax its height restrictions, allowing for the 12-storey block instead.
The new plan still does not add an accident and emergency department, which Lau said was impossible because of the hospital's small size and location on a steep slope.
He said residents could go to Queen Elizabeth and the new Kai Tak Hospital, which is expected to open in 2027, for emergency services.
Welcoming the redevelopment plan, Wong Tai Sin district councillor Liu Sing-lee said it would provide a much-needed improvement in elderly and day care services.
"The redevelopment can cut waiting times and provide a better clinical environment for elderly patients," he said.