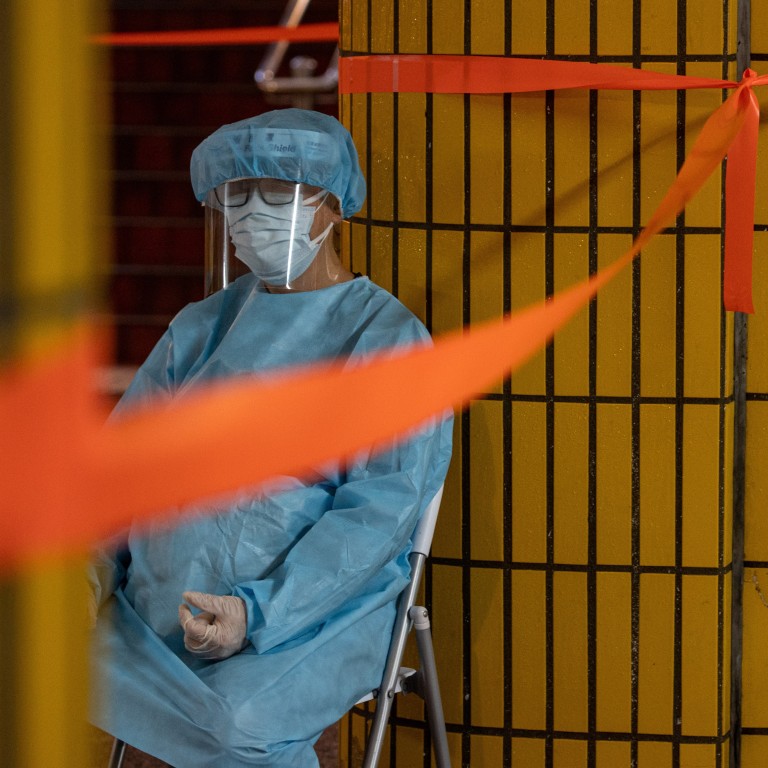 Leading business chambers in Hong Kong urge incoming leader to scrap quarantine for travellers, provide pandemic exit plan
Hong Kong General Chamber of Commerce says John Lee should make resumption of normal travel with mainland China priority
European Chamber of Commerce expresses hope city will provide mainland with example of how to reopen to world
Two of Hong Kong's largest business chambers have called on the next government to scrap quarantine requirements for travellers or risk jeopardising the city's recovery.
The Hong Kong General Chamber of Commerce on Tuesday said it hoped the new administration of John Lee Ka-chiu would prioritise the resumption of regular travel with mainland China and the rest of the world, as the existing curbs were undermining the city's economy.
But chairwoman Betty Yuen So Siu-mai acknowledged that while quarantine-free travel would help put the city back on track, the pursuit of stronger growth needed to be balanced with the
Covid-19
health risks residents faced. The chamber also expressed hope that Lee would focus on luring and retaining talent.
Lee's office told the Post, however, that the time was not right to further ease restrictions on arrivals, saying a balance had to be struck between "public health and travel convenience".
Speaking from Italy, European Chamber of Commerce chairman Frederik Gollob on Monday noted that Europeans were resuming normal life, while Hong Kong remained cut off from the rest of the world.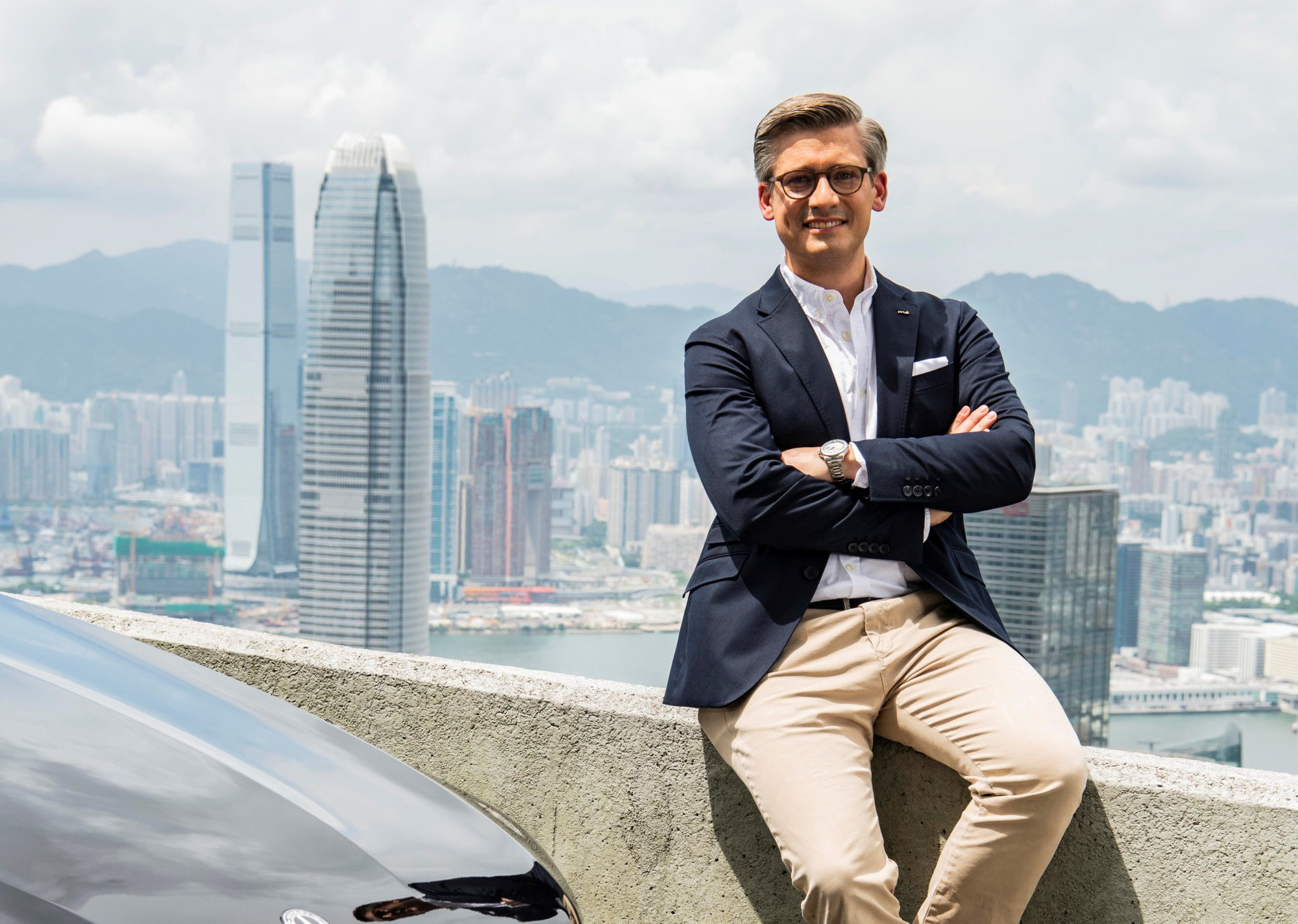 He called on the incoming government to make a "bold move" and present an exit plan to move the city out of the pandemic and reopen its borders.
"If that opening plan is in place then companies can plan, airlines can plan. At the moment nobody can plan anything," he said.
Gollob added that he hoped Hong Kong could spearhead an opening plan for the mainland.
"So Hong Kong can for China overall be the place, within 'one country, two systems', to spearhead an opening and lead an opening campaign to find the strategies – as other jurisdictions have – and that might even be beneficial for all over China," he said.
Lee's office said the chief executive-elect appreciated the need to facilitate travel into and out of Hong Kong so business could resume normal activities.
"However, the risks of Covid-19 attacking public health, with over 200 cases a day, and sometimes causing deaths remain," a spokeswoman said. "Measures have to be taken so that the right balance is struck between the risks of Covid-19 causing harm to public health and travel convenience."
Earlier this month, Lee said the government had to balance virus-control measures with the need for economic development and that the city's competitiveness hinged on access to both the mainland and the world.
While much of the world has opened up and resumed quarantine-free international travel, Hong Kong has retained some of the world's strictest travel rules to align with the nation's "dynamic- zero" Covid-19 strategy.
The Airport Authority released figures on Monday showing that Hong Kong International Airport handled 126,000 passengers last month, and there were 1,185 passenger flights compared with 1,050 in March. Some 6.49 million travellers used the aviation hub in April 2019.
Last week, Cathay Pacific chairman Patrick Healy told shareholders at the company's annual general meeting that the city was "falling behind" as the rest of the world opened up to travel following the receding pandemic.
In April, Willie Walsh, director general of the International Air Transport Association, warned that Hong Kong had fallen "off the map" as an aviation hub and it would be difficult for the city to recover.
Gollob said while home quarantine would be a welcome step for Hong Kong residents, it would still mean limited traffic into the city because tourists and business travellers would not accept the isolation requirement.
Pointing to Singapore and other countries in Southeast Asia that had lifted restrictions, he said: "If you want to restart Hong Kong, you would have to aim, and let me make it crystal clear, for no quarantine. Covid is not going away. We are fully loaded with vaccines across the globe. Other jurisdictions showed us the way."
The chamber published a letter on May 4 addressed to Chief Executive Carrie Lam Cheng Yuet-ngor in which it called the frequent flight route bans a "nightmare" for travellers and urged the outgoing leader to drop the flight suspension mechanism, which temporarily cancels a route when an aircraft brings in too many infected passengers.
Hong Kong began allowing non-resident visitors into the city on May 1, but they must quarantine at a government-approved hotel for seven days, the same as returning residents.
The city also relaxed its flight suspension mechanism from seven days to five on May 1. It is triggered when the number of passengers on a single flight who test positive for the virus reaches five, or 5 per cent of capacity, whichever is greater.
Meanwhile, the compulsory quarantine period at a designated hotel for local passenger flight crews was reduced to three days on May 1, while cargo crew are exempt from isolation. But both types of workers need to complete up to 14 days of medical surveillance.
Foreign flight crew who have a layover in Hong Kong cannot enter the local community and are subject to a closed-loop system after taking a negative rapid antigen test at their departing destination. They are taken to a hotel on arrival and required to self-isolate in their rooms until they leave Hong Kong.
While the business group welcomed the relaxed travel curbs, Gollob said they did not help airlines increase capacity in and out of the city, and it remained a challenge to convince foreign flight crew to fly to Hong Kong, as the closed-loop system was not attractive to them when other places were open.
Gollob warned that even if Hong Kong relaxed its restrictions today, including getting rid of the quarantine, it would take up to half a year for airlines to increase flight capacity to the city, in part due to limited availability of aircrew and planes.
"Our warning is that even if we see relaxation today, it will take three to six months to get an increase of capacity at all, because all flight plans globally are being filled right now," he said. "There's a limited availability of crew and planes which are operable at the moment."