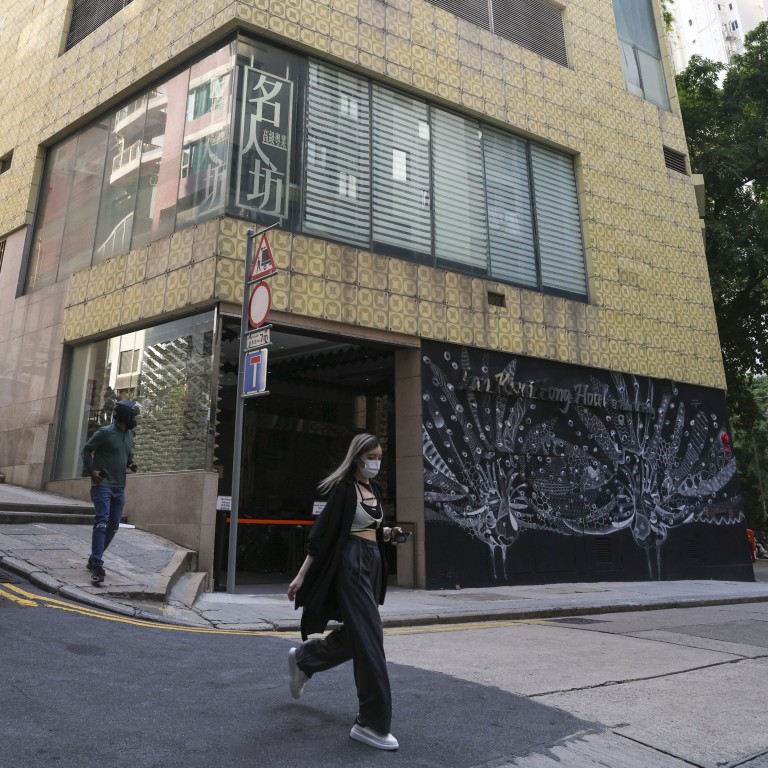 Coronavirus: 3 new cases possibly tied to cluster at quarantine hotel in Hong Kong's nightlife district, city logs 237 new cases
Outbreak at Lan Kwai Fong Hotel in Sheung Wan involves more transmissive strain of Omicron variant
Woman and her two children are latest cases possibly linked to hotel after couple from San Francisco tested positive
Health authorities have identified three cases possibly linked to an outbreak involving a more transmissive strain of the Omicron variant at a quarantine hotel in Hong Kong's nightlife district.
The infections were among 237 new coronavirus cases confirmed by officials on Sunday, 25 of which were imported, while no new deaths linked to the virus were logged.
Health authorities revealed the cluster at the Lan Kwai Fong Hotel in Sheung Wan on Friday, after a 65-year-old man and his 64-year-old female partner were found to be infected with the BA. 2.12.1 subvariant at a community testing centre on May 14, the 12th day after they arrived from San Francisco.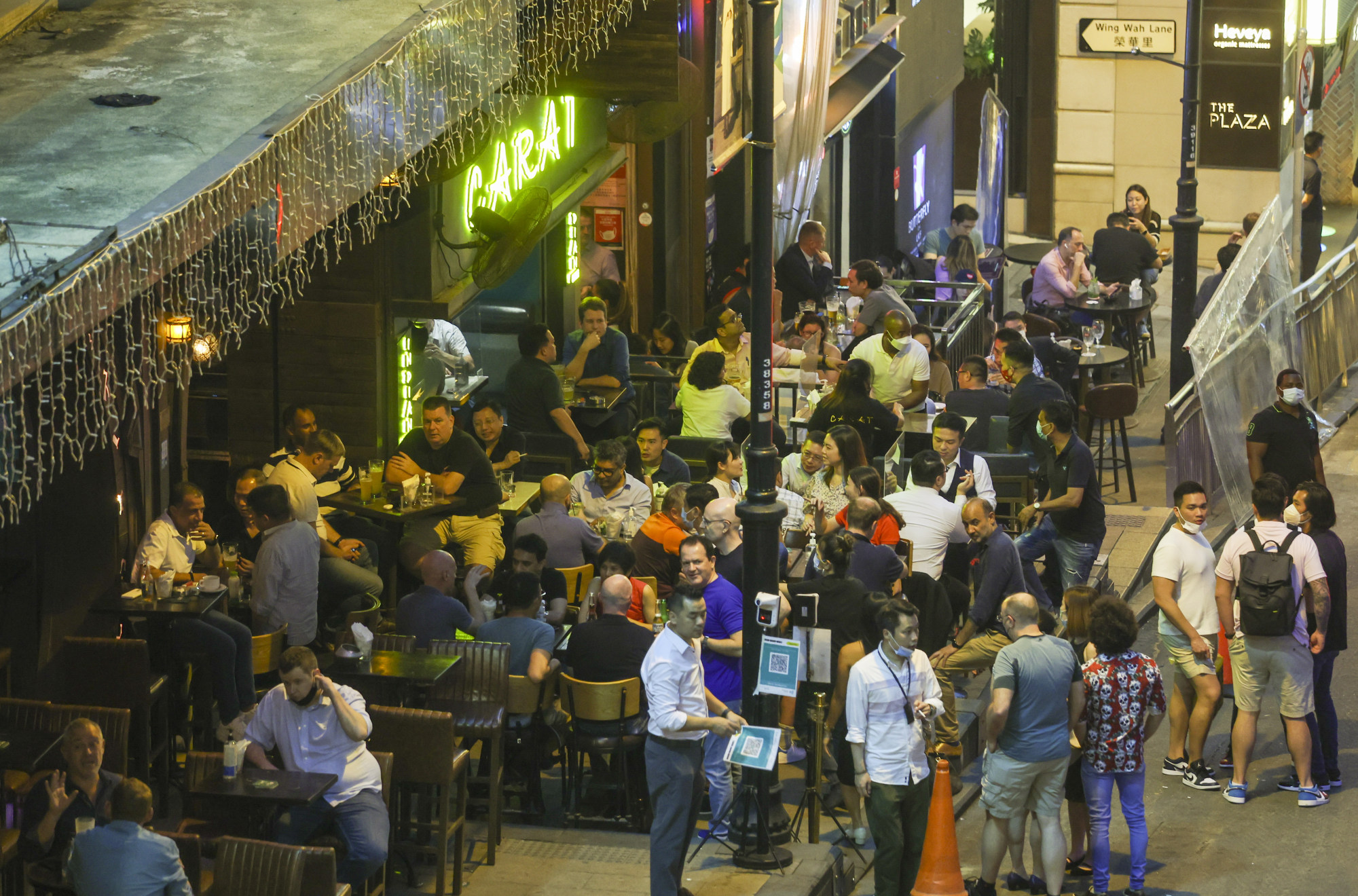 The new cases possibly tied to the outbreak were a 41-year-old woman and her two sons, aged eight and nine, who visited a McDonald's in Tai Koo Shing at the same time as the 64-year-old woman on May 13.
"There was an overlap of more than 10 minutes between their visits … At this point, we cannot confirm if these three infections are linked to the 64-year-old woman," said Dr Albert Au Ka-wing, principal medical and health officer at the Centre for Health Protection.
According to authorities, the couple spent five days in the community after leaving the quarantine hotel on May 10.
The mother was triple-vaccinated and her sons had each received two doses, Au said, adding further investigation was needed to determine which variant they had caught.
A cluster at the Benchmark corporate training centre in Sheung Wan also grew after authorities identified two students and one staff member as infected, taking the size of the outbreak to 24 people.
One of Sunday's new cases involved a 46-year-old man who tested positive 12 days after arriving from Singapore on May 9. He reported minor symptoms on day 12 and went to work at an office building in Central between last Monday and Friday.
Au said a full genome analysis was being conducted to classify the variant, and determine whether he was infected in the city or overseas. No new cases related to the man were detected on the same floor of his quarantine hotel, he added.
Secretary for the Civil Service Patrick Nip Tak-kuen also said Hong Kong's vaccination target was "in sight", with more than 90 per cent of the population having received a second dose and over half three doses.
"From setting up community vaccination centres to private clinics, visiting various districts with outreach vaccination services, introducing mobile vaccination vehicles, and even administering injections at home, we have gradually promoted vaccines to meet the needs of different citizens," Nip said on social media on Sunday.
Au also addressed concerns about a recent outbreak of monkeypox in different parts of the world, saying officials would continue to monitor the situation.
"Our preliminary assessment is that the risk to Hong Kong is low," Au said. "We have port health measures here. All arrivals in Hong Kong will be hospitalised and isolated if they display symptoms."
Monkeypox is a viral infection with symptoms including fever and a distinctive bumpy rash.
While the disease is usually found in Africa, cases of monkeypox have been reported in several other countries including Britain and the United States, causing concern in the international community.
The city's Covid-19 tally stood at 1,210,396, with 9,370 related fatalities.