Hong Kong records 'historic increase' in sales of electric private cars
Authorities report about half of all private car sales in first quarter of 2022 involved electric vehicles
Secretary for the Environment Wong Kam-sing tells lawmakers that roadside air pollutants in city decreased by 40 per cent over the past decade
Hong Kong recorded a "historic increase" in the sale of electric private vehicles, which accounted for about half of all cars bought in the first quarter of this year, environmental authorities said on Monday.
Electric vehicles also accounted for one in every four private cars bought in 2021, an increase from the one-eighth recorded in 2020, according to Environmental Protection Department Deputy Director Owin Fung Ho-yin.
Fung also noted that roadside air pollutants in the city had decreased by 40 per cent over the past decade.
The release of the figures came as Secretary for the Environment Wong Kam-sing told a Legislative Council panel meeting that the adoption of electric vehicles was a key element of the city's efforts to become more environmentally friendly.
"The development of green transport, especially new energy vehicles, is a key policy for improving air quality, mitigating climate change and moving towards carbon neutrality," he said.
Wong added that authorities hoped to roll out more charging stations this year to help support drivers of electric cars.
"Local electric vehicle charging facilities in new and old residential parking spaces, government car parks and various private places are actively expanding to cease registering fuel-powered private vehicles, including hybrid vehicles, before 2035," he said.
Local authorities are scrambling to promote the use of electric vehicles as part of the Clean Air Plan for Hong Kong 2035. The initiative aims to improve the city's air quality and achieve carbon neutrality.
In a social media post on Monday, Wong said Hong Kong had "ranked the best" in terms of sales of electric private cars for years among major Asian cities. In 2021, 38,894 private cars were registered in the city, including 9,730 electrically powered ones.
The Environmental Protection Department said authorities had already installed up to 5,000 electric vehicle charging stations, putting them three years ahead of their 2025 target.
The department added that the city had approved the construction of 70,000 charging ports at residential buildings, which would double the current number of such facilities in Hong Kong.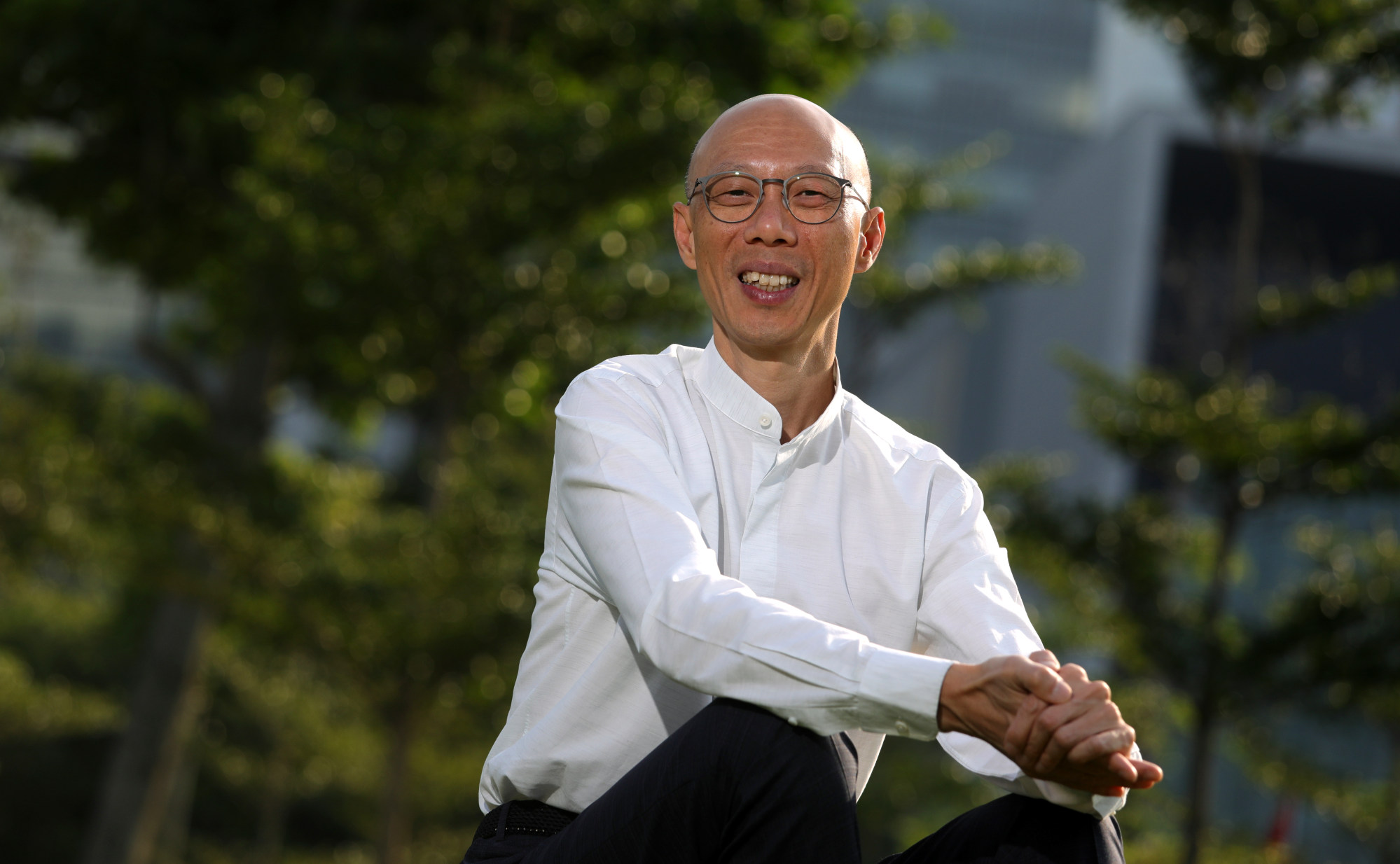 Fung said about 120,000 Euro I to IV diesel commercial vehicles had been phased out since 2014. He also pledged to turn more petrol stations into charging ports as part of a medium-term plan to support electric car drivers.
He added that a smartphone app would be ready in the next couple of months, which would help drivers find charging port locations, with the first phase focusing on those located in government car parks.
"In late last year, we invited school-bus operators to join [the new energy transport fund], so we will see eight coached-sized electric school buses running on the streets in the future," he said.
The Environmental Protection Department invested a total of HK$1.1 billion (US$140 million) in establishing a new energy fund to encourage the transport industry and charitable organisations to test more innovative and greener technologies.
However, environmental advocate Friends of the Earth Hong Kong said the city needed to do more than just adopt zero-emission vehicles, with the environmental group calling for reduced reliance on cars.
"Air pollution is the world's top killer, responsible for 6.7 million avoidable deaths a year," it said. "Rising vehicle numbers – clean or dirty – will continue to contribute pollution through brake and tyre wear, if unaddressed."
In response to a query from the Post, the Environmental Protection Department said on Tuesday that while no Euro I to III diesel commercial vehicles should have a valid licence to run on the city's streets, about 30,000 Euro IV vehicles were still in use.