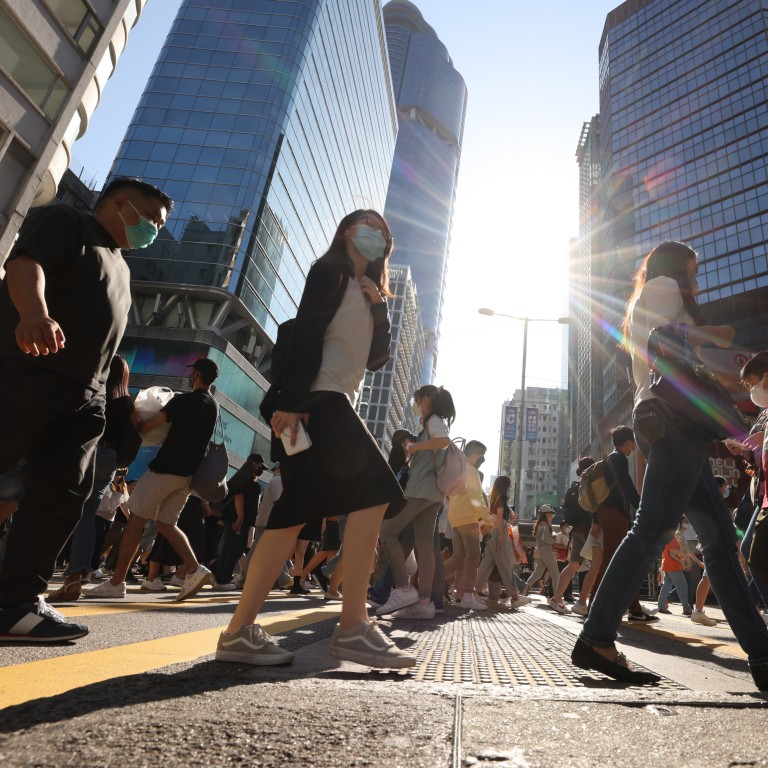 Coronavirus: Hong Kong prepared for rebound in infections even as fifth wave of pandemic subsides, health minister says; 251 cases logged
Authorities scaling up anti-epidemic efforts in preparation for any large rebound in infections as chains of transmission continue to exist
Cluster from McDonald's in Tai Koo Shing expands; authorities unable to draw links between infections for now
Hong Kong reported more than 250 new coronavirus cases on Thursday, as the health minister sought to reassure the public the government was prepared for any possible rebound in infections.
Secretary for Food and Health Sophia Chan Siu-chee urged the public to remain vigilant even though the fifth wave of the pandemic had subsided.
"Our daily caseload remains at around 200 to 300, and even dropped below 200 on one day," she said. "But it also means there are still chains of transmission in our community."
The city on Thursday confirmed 251 new coronavirus infections, including 36 imported ones, and two more virus-related deaths.
Chan noted the Centre for Health Protection had been scaling up its anti-epidemic efforts and preparing for a large rebound in infections as a precautionary measure.
"How can our system, isolation facilities, hospital beds and manpower switch to a mode where we can handle a large-scale rebound?" she said. "We have been preparing for this and conducted internal rehearsals."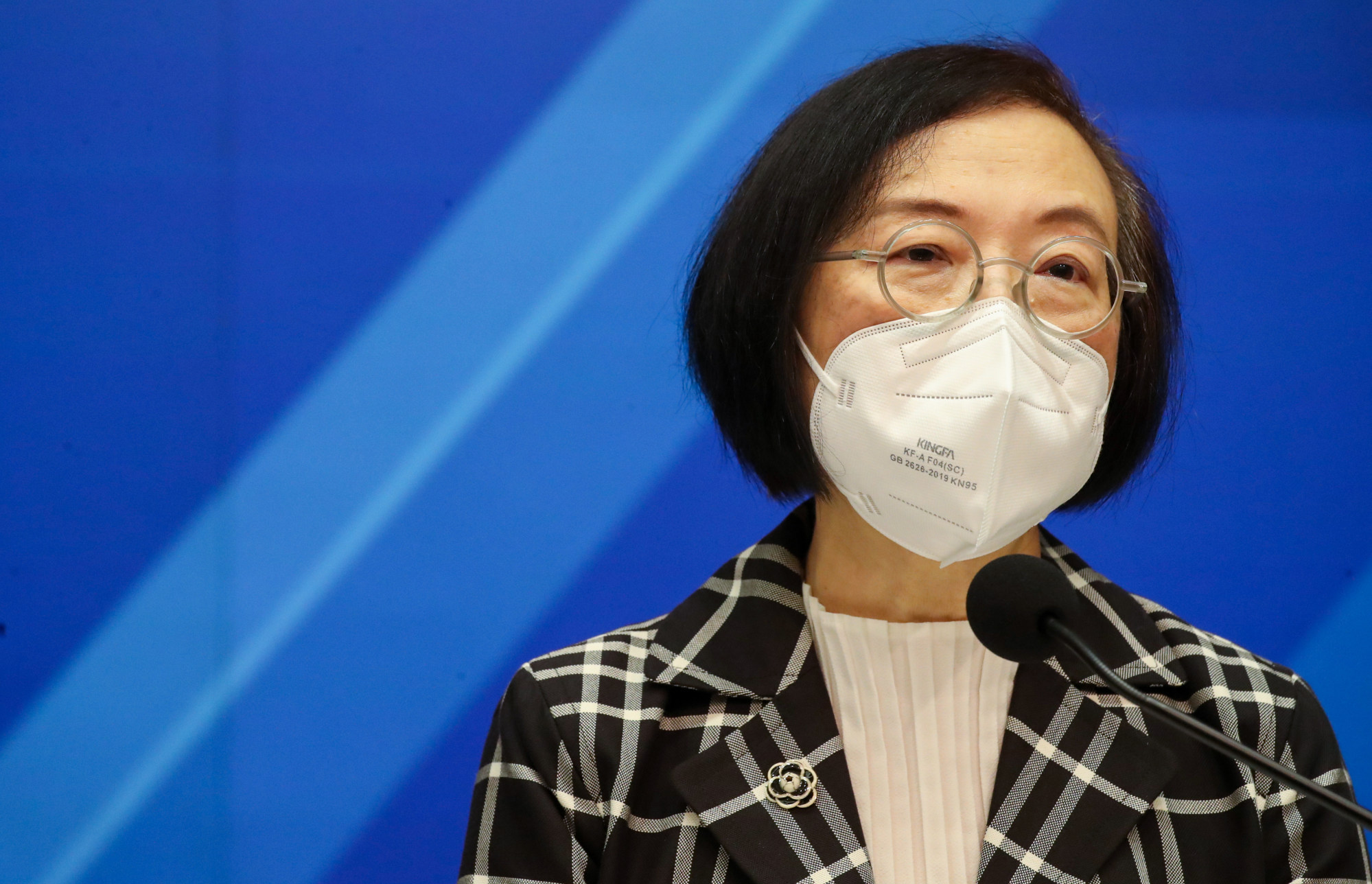 She added that authorities had also been closely monitoring the spread of new variants from overseas.
The Department of Health restarted contact-tracing work in May and had reported at least 10 clusters, Director of Health Dr Ronald Lam Man-kin said.
Their comments came on the back of a fluctuating daily
Covid-19
caseload lately, with Monday's figures hitting a three-month low of 190, the fewest infections since February 4. Tuesday and Wednesday's figures rose to about 250.
City leader Carrie Lam Cheng Yuet-ngor previously attributed the lower Monday figure to fewer rapid antigen tests taken over the weekend due to school holidays.
Health authorities identified two more infections tied to St Catherine's International Kindergarten and Nursery, bringing the number of affected students and teachers linked to the school in Kowloon Tong to eight and one, respectively.
Authorities had already suspended classes in the affected classrooms until Friday.
A cluster tied to a McDonald's branch in Tai Koo Shing has also expanded to Richland Gardens in Kowloon Bay, where a 76-year old infected patron lives. A 99-year-old woman and her domestic helper who lives in the same block, but on a different floor in a flat that face another direction, were infected.
It takes the number of infections in the McDonald's cluster, which is linked to the BA.2.12.1 subvariant of the Omicron strain, to 12 in total.
The 76-year-old also visited Wan Chai on May 16 and 17, where two newly infected women work. Both cases are suspected to be carrying BA.2.12.1 and work at Hong Kong Convention and Exhibition Centre and Immigration Tower respectively.
But the authorities have so far failed to draw links between the trio as they worked and visited different places in the district. A genome sequencing comparison is pending.
When asked about the chances of a possible outbreak in Wan Chai, Dr Albert Au Ka-wing, principal medical and health officer at the Centre for Health Protection, said authorities could only draw conclusions after the sequencing test was completed.
"If we confirm their genome sequencing is identical, it is proven that this [McDonald's] cluster has leaked into the community. There are possible silent cases and transmission chains that we failed to uncover," he said.
Separately, a 46-year-old man who arrived from Singapore was also found to be infected. He had been to a gym in Repulse Bay and the American Club in Central.
Lam, the health department director, added that given the factors that could give rise to outbreaks, authorities had to work on anti-epidemic efforts before considering a further relaxation of social-distancing rules in the summer.
"Even in areas with hot weather such as Africa, the pandemic situation is also very serious and unstable, so we cannot say there are no transmission risks in the summer," he said. "We also need to look at whether there are new variants emerging in other areas, which may lead to another outbreak."
The city's Covid-19 tally stands at 1,211,338 cases, with 9,374 related deaths.
The Hospital Authority also extended special visiting arrangements to 23 more public hospitals, including Queen Mary Hospital and Queen Elizabeth Hospital, starting from May 31. Visitors will be required to show their vaccine pass and negative Covid-19 test results beforehand, and each patient will be allowed only one registered visitor at a time.