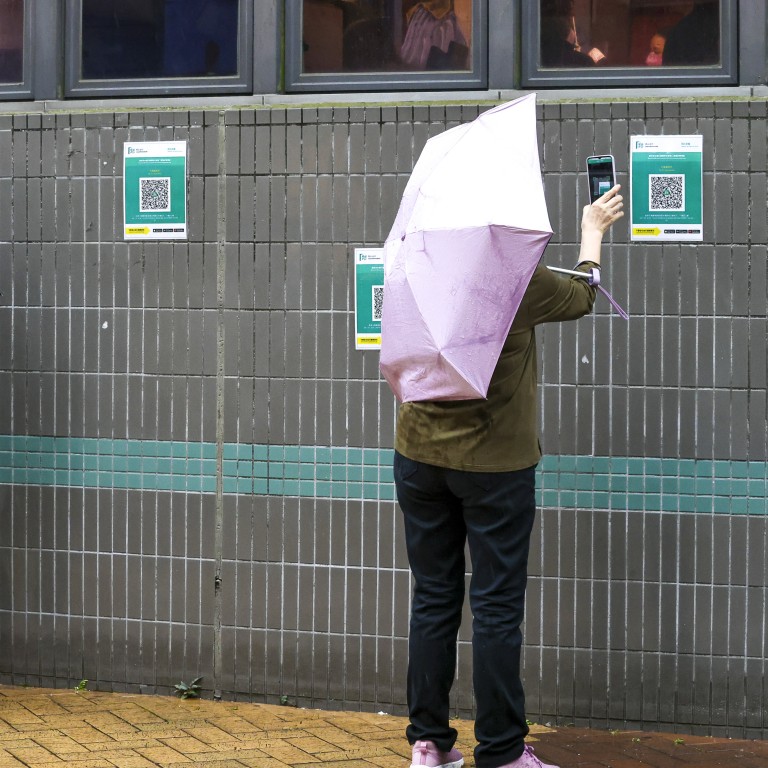 Vaccine reluctance: why some Hongkongers are still shunning Covid-19 jabs despite coming tightened rules
May 31 vaccine pass deadline means only those with three jabs or suitable exemption will be allowed entry to most venues citywide
Firm belief in personal freedoms, fear of side effects remain key hurdles for inoculation drive
Hongkonger Janet Tsang describes herself these days as somewhat of a recluse.
As part of a diminishing band of residents not inoculated against Covid-19, the 40-year-old said her life had been turned upside down by the introduction of the vaccine pass, including the tightening of its requirements.
"I used to be out and about and enjoy going to places like the cinema. Now I practically stay at home and just do the essentials when outside like buying food," Tsang said.
The government scheme limits entry to most premises citywide based on vaccination status. From May 31, Hongkongers will need to be triple-vaccinated to access venues, unless they are medically exempted or had received their second shot or recovered from an infection within the last six months.
Tsang has already lost her job as a stage performer because of her vaccine scepticism.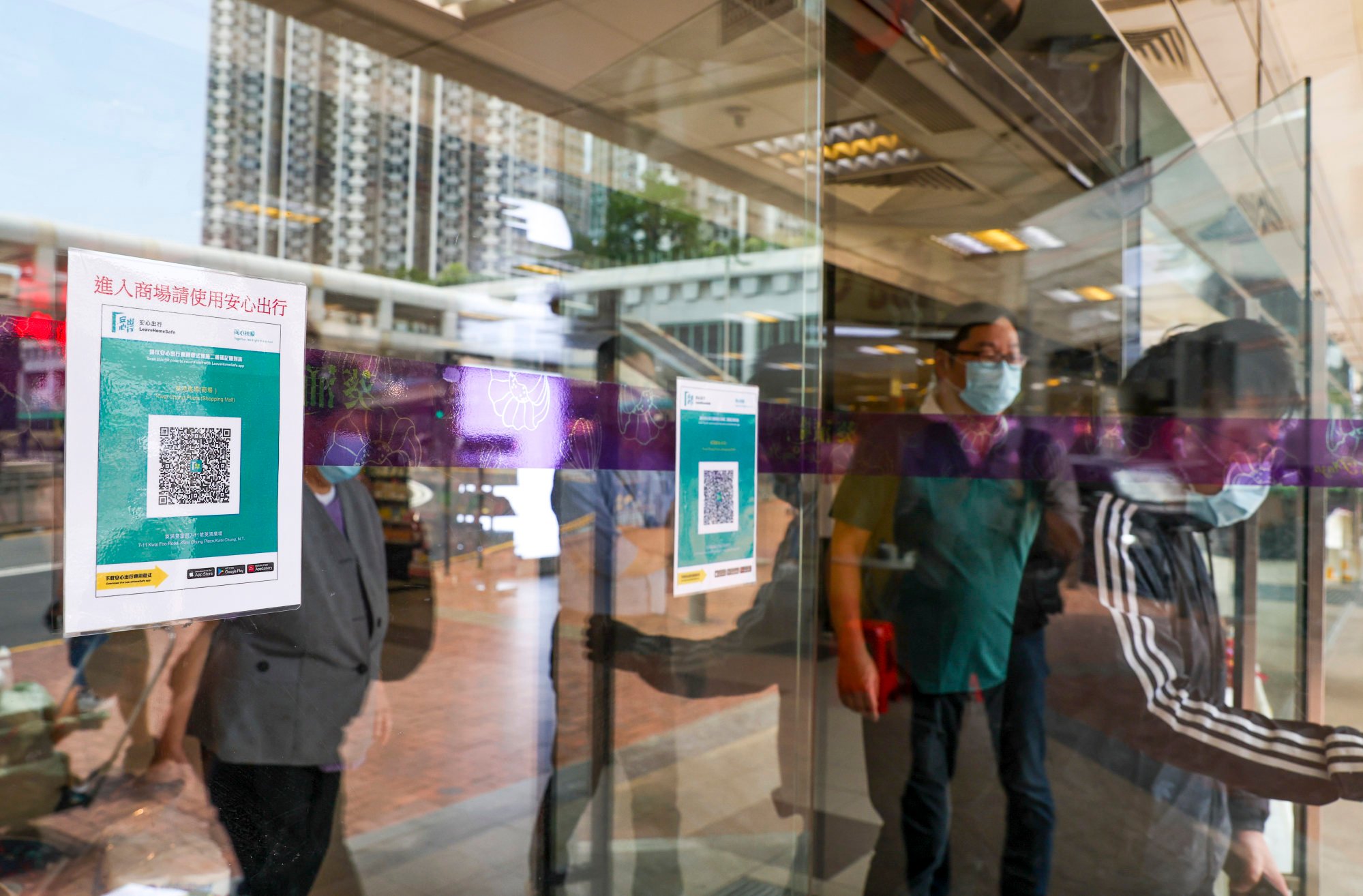 But she is content with her decision, based on her belief in personal freedom and civil liberties, as well as a lack of faith in the effectiveness of the jabs. With the vaccine pass extended to public clinics and medical centres, Tsang finds herself increasingly cut off.
"As the sole caretaker in my family, I have to take both of my elderly parents to government clinics, sometimes up to four times a month," Tsang said. "I can't afford to take an extra day off to get tested for Covid-19 as a substitute option for being unvaccinated every time.
"I resent the fact that the government is making me choose between being a good daughter and making my own medical decisions," Tsang said, anger rising in her voice.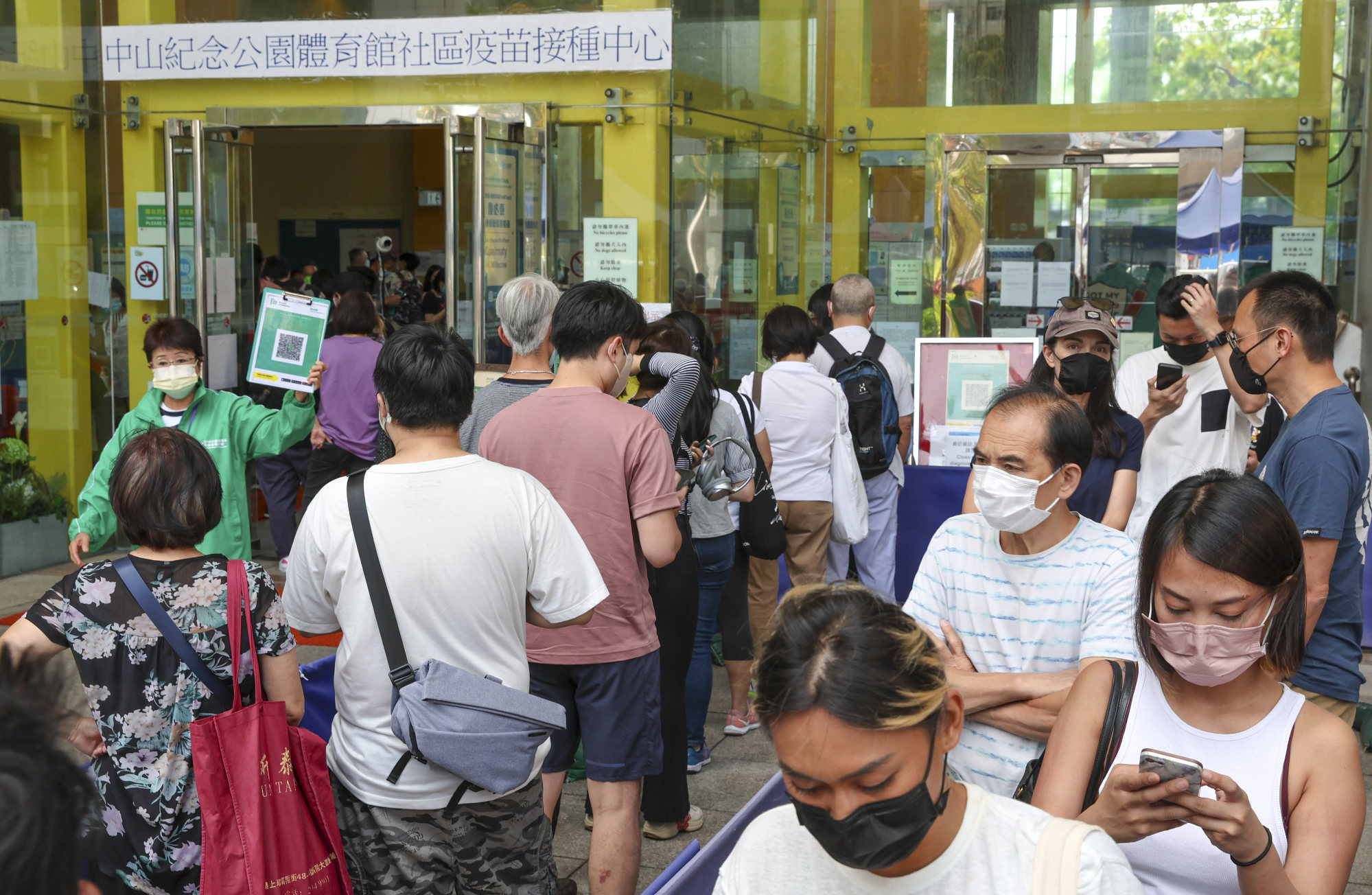 From June 13, the vaccine pass will also be implemented in specific public healthcare premises that provide non-urgent services, including specialist outpatient clinics. Patients visiting such venues will need to meet the requirements, or present a negative PCR test result done within 48 hours before arrival. But other visitors, such as carers of patients, must adhere to vaccine pass rules.
As of Sunday, more than 3.8 million residents, or 56.4 per cent of the city's eligible population, had received a booster shot.
However, civil service chief Patrick Nip Tak-kuen said about 600,000 who were eligible for the third dose had not yet received it, meaning they would lose their vaccine pass by May 31.
Uptake of the third dose has been rising steadily since it hit a low on April 24 when the city's fifth wave was easing, rising from 6,717 to 38,945 on Saturday.
According to the government's booking platform, as of Saturday, nine of 18 vaccination centres and public clinics offering the German-made BioNTech vaccine had at least three days with full bookings or limited quotas before May 31. Forty out of 46 similar facilities providing the Chinese-produced Sinovac shot were nearly or fully booked by the deadline.
At Sun Yat Sen Memorial Park Sports Centre, in Sai Ying Pun, on Friday morning, a number of people were observed heading to the inoculation station to renew their vaccine pass.
A 74-year-old retiree, who preferred to be called Yeung, was among the visitors. He received his second dose in April last year and had been postponing his third over doubts on the vaccine's safety.
"I do not have much confidence in the vaccine. Even the manufacturers may not know everything about how the vaccine will eventually affect our health," he said. "I want to dine at restaurants so I decided to follow the government's requirements."
He added that even during the fifth wave, in which most patients with serious conditions or who died were the elderly, he had never thought about getting the booster to protect himself, believing that his body was strong enough to fight off the virus.
"Many of my friends [around my age] were infected during the fifth wave and recovered on their own at home after seven days," Yeung noted.
Elaine, who gave only her first name, was also among those who got their third dose at the last minute. The 50-year-old office secretary, who received her second jab in August last year, had adopted a wait-and-see attitude before she finally took her booster on Saturday.
"The vaccine is still rather new, and I wanted to observe whether any other problems surfaced. It seems many people were fine after taking the third dose," she said.
But the biggest driving force was her company, which required staff to get three doses by the end of June. "Even if I don't need to enter all those vaccine pass venues, I still need three jabs for my work," she said.
Respiratory medicine specialist Dr Leung Chi-chiu said vaccine reluctance stemmed from different factors across age groups.
"For the younger groups, they may think the impact of an infection is mild," Leung said. "They may have also been infected recently … and realised they were fine even after being exposed to the virus."
For the older generation, Leung said he believed bias had built up from information on adverse effects, which was widely reported at the earlier stage of the city's vaccine drive. Elderly residents were therefore hesitant in getting the jabs despite clarification from experts.
For mum-to-be Yan Mina, her choice of holding out on the third dose was centred on concerns about risks posed to her unborn child.
"I don't totally trust the technology of the mRNA vaccine," the 32-year-old said, referring to the BioNTech jab. "This is not something I'm 100 per cent sure on, and I don't want to pass on any risk to my next generation."
Mina, whose due date is expected to be around early July, got her second vaccine dose in May last year. Not totally convinced on the jabs, she got vaccinated partly due to her wish to travel and visit her husband's family, though that plan did not materialise eventually.
While she will be barred from a wide range of venues soon, Mina is planning to get a haircut in a salon and have meals with friends in restaurants before the deadline. She has been mentally preparing herself for the looming lifestyle changes.
"Starting from June, I can only meet friends at a park picnic, or eat in the office," she said. "Around one to two months after I give birth, it is also unlikely for me to visit crowded places that require a vaccine pass."
Her family members who have been tripled-vaccinated will be running grocery errands, and she also intends to rely on online shopping.