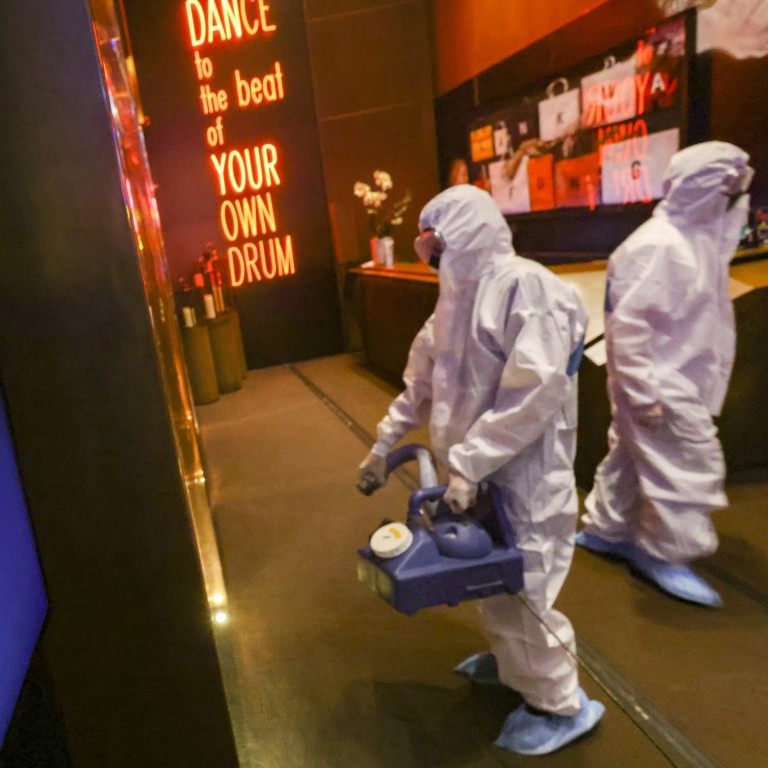 Hong Kong uncovers Covid cluster in high-end Central nightclub as officials consider making arrivals take extra coronavirus test
New cluster of 11 infections linked to Zentral nightclub in Lan Kwai Fong
Health chief says government is considering adding one more Covid-19 test for arrivals between days seven and 12
Hong Kong health officials have uncovered a new nightclub
Covid-19
cluster they fear may already have spread to a school, while authorities are looking into making arrivals take an additional coronavirus test to prevent more infections entering the community.
With the emergence of 11 nightclub-linked cases and previously known clusters worsening, the city recorded 270 new Covid-19 cases on Saturday. But a government pandemic adviser said the possibility of a rebound in local infections remained low.
Thirty-one of the 270 cases were imported and one more virus-related death was recorded. The latest figures took the overall Covid-19 tally to 1,211,858 cases, with 9,376 related deaths.
The new cluster was linked to Zentral nightclub on the fourth and fifth floors of California Tower on D'Aguilar Street in the popular Lan Kwai Fong nightlife area.
Dr Albert Au Ka-wing of the Centre for Health Protection said all 11 patients had visited the venue between 11pm on May 21 and 5am the next day. All were vaccinated and had light symptoms.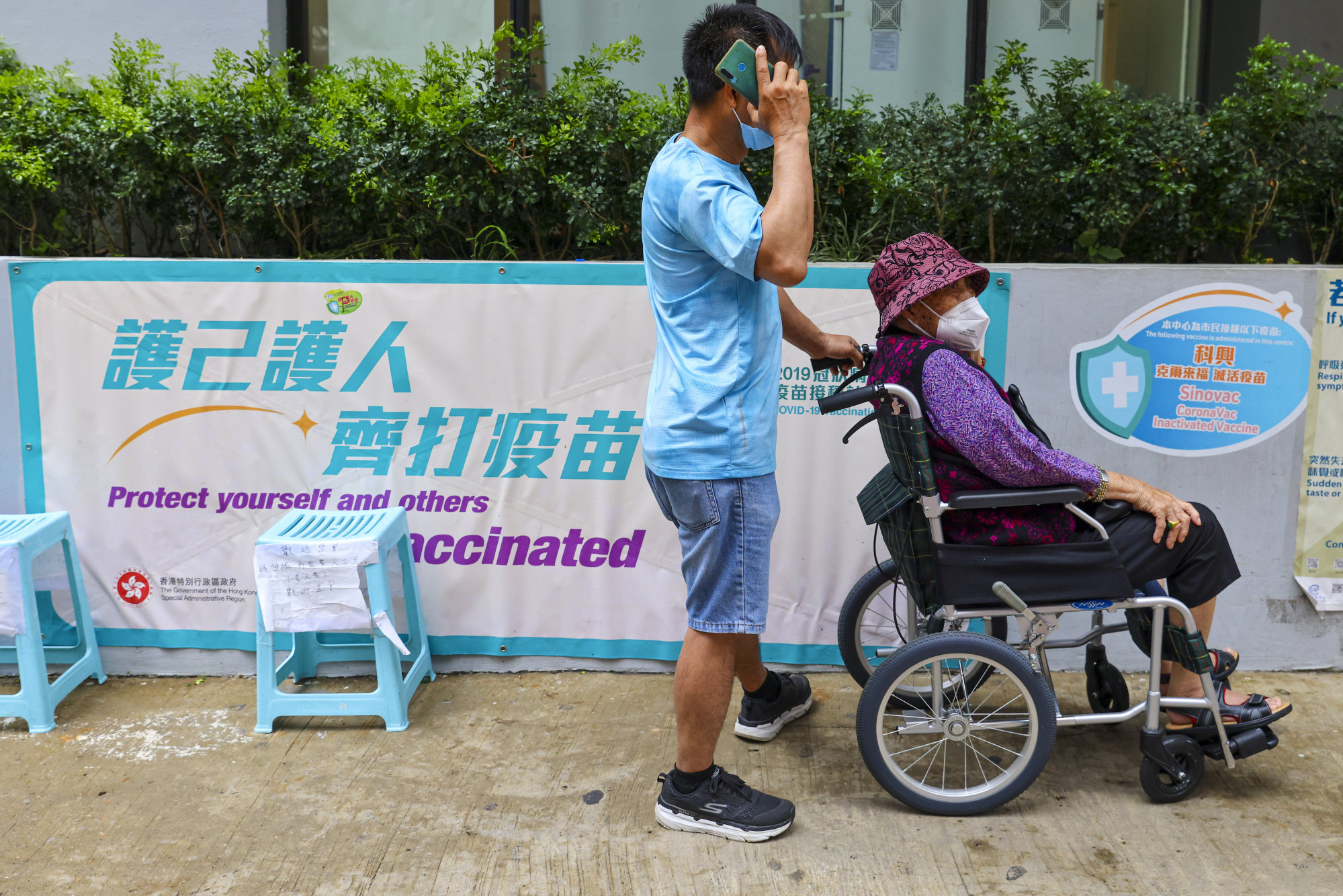 "Some of those cases had walked around or talked to different people while drinking and had removed their masks," he said, adding the 11 people did not know each other. "Given there were so many cases, I believe those [infected customers] did not cluster at a certain corner and were quite spread apart."
Under current social-distancing rules, live performances and dancing are banned in bars, pubs and nightclubs, which can remain open until 1.59am.
Further investigations will be conducted to see whether any rules were breached, as some of the infected were reported to have stayed at the venue until 5am according to data on their "Leave Home Safe" contact-tracing app.
Officials also fear the cluster may have spread to a secondary school. One of the infected patrons, a 23-year-old part-time basketball coach, went to Pok Oi Hospital Tang Pui King Memorial College in Yuen Long on Tuesday afternoon after showing symptoms. Six of the 30 students who attended a basketball class later tested positive.
All 30 students were vaccinated and removed their masks during the class, but the coach said he had worn his during training, according to Au.
One more student at DSC International School in Taikoo Shing tested positive from a class where transmission was reported on Friday, bringing the cluster size to five.
Au said the school cluster was likely to be linked to an outbreak at a McDonald's restaurant in the area, as the first student who fell ill lived in the same building as an infected customer of the fast-food eatery.
"Their flats shared the same lightwell. We do not rule out [the virus] was spread from the lower floor to the upper one," Au said.
The McDonald's cluster originated from a traveller suspected to have been infected while quarantining at the Lan Kwai Fong Hotel @ Kau U Fong in Sheung Wan but whose case was only detected by a compulsory test on day 12 of her arrival when she was already back in the community.
The outbreak stemming from the hotel, including guests, McDonald's patrons and their home contacts, people working in Wan Chai and their family members, as well as the latest school group, has now ballooned to at least 25 cases.
Meanwhile, Secretary for Food and Health Sophia Chan Siu-chee revealed that the government was considering adding one more Covid-19 test between day seven, when travellers ended their hotel quarantine, and day 12, when they were subject to compulsory PCR screening.
"If any arrivals were infected in [quarantine] hotels … if there was one more test before day 12, we could identify those cases earlier," Chan said, adding authorities were reviewing data to see on which day the extra test should take place.
Although clusters were emerging or expanding, government pandemic adviser Professor David Hui Shu-cheong said the trend was not a major concern unless a new variant emerged.
"Several restaurants have it, there are a small number of cases at schools. But this cannot be said to be a big rebound. This is a good sign. But it will be difficult to say, if there is a new variant," he told a radio programme earlier on Saturday.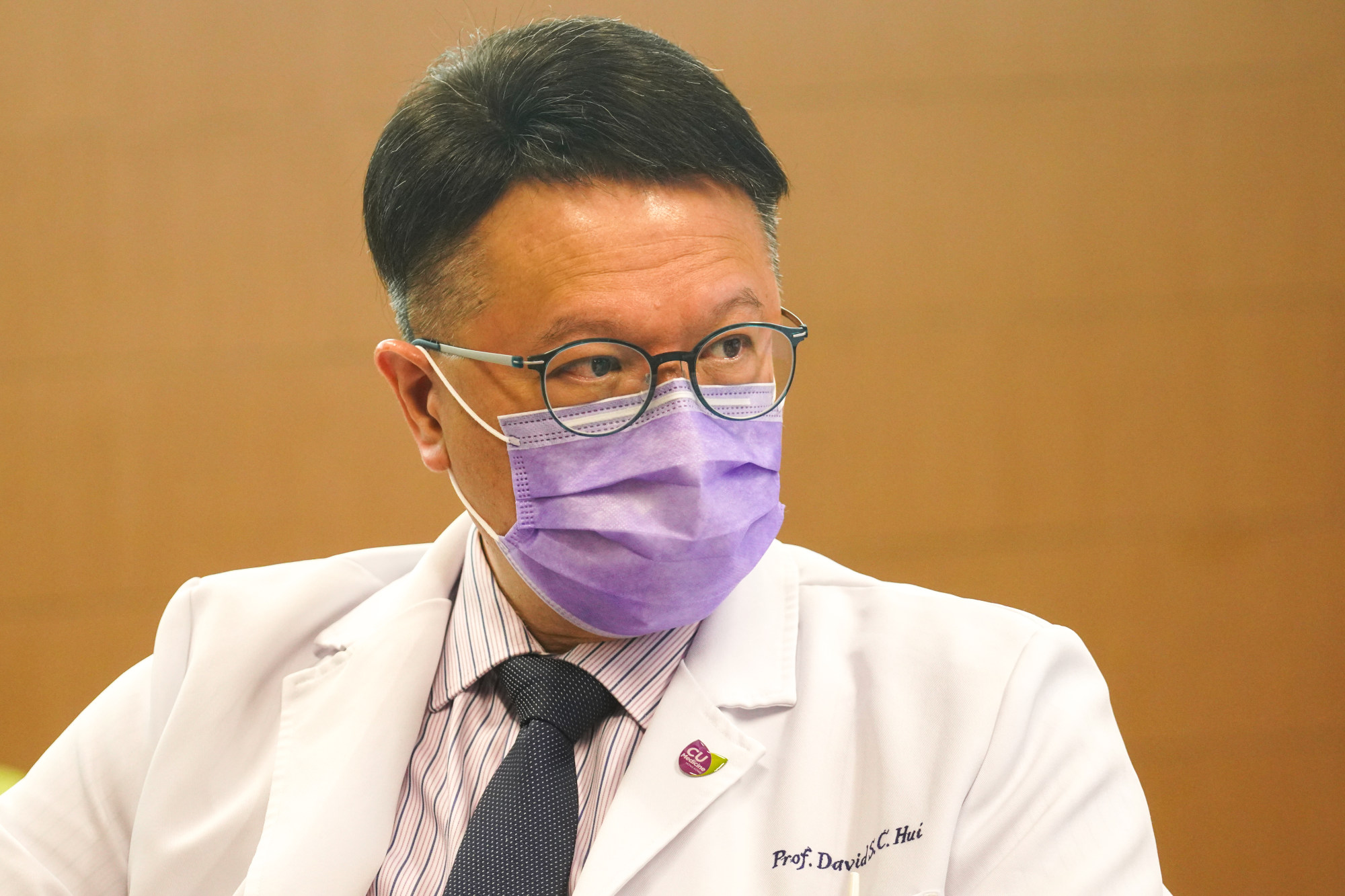 He said the low "three-digit" daily caseloads would be maintained for a period of time, given the higher vaccination rate and an estimated half of the city's population already having developed antibodies after recovering from infections.
After Japan announced on Thursday it would welcome tour groups from roughly 100 countries and regions, including Hong Kong, hopes grew the city could scrap its seven-day hotel quarantine requirement for all incoming travellers.
But commerce minister Edward Yau Tang-wah said on Saturday: "We must do the anti-epidemic work well first. This is our top priority. It is hard to compromise because of economic reasons."
Without referring to any specific policy, Yau told a radio programme that the government would consider the situation in reality to see whether there was any room for gradual relaxation of any measure.