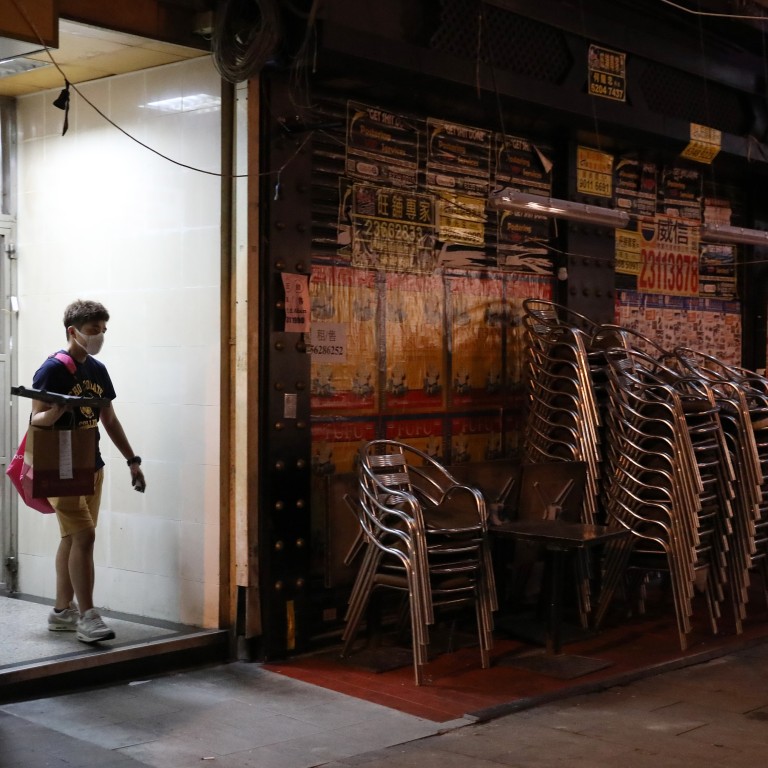 Coronavirus: fourth nightclub cluster found in Hong Kong while 250 bar patrons fined for breaching Covid rules
Latest cluster uncovered involves Shuffle nightclub in Lan Kwai Fong, where 14 cases were reported
Police raided a bar in Sham Shui Po and issued fixed-penalty notices to 151 men and 100 women, aged between 20 and 65
Hong Kong health officials uncovered another nightclub-related
Covid-19
cluster, the fourth this week, while about 250 patrons of a basement bar were fined more than HK$1 million (US$127,450) in total for breaching social-distancing rules in the early hours of Friday.
The city reported 499 new Covid-19 infections, including 49 imported ones, on Friday as outbreaks linked to bars and clubs in the city's main nightlife district grew. Two more Covid-related deaths were recorded.
The tally of confirmed cases stands at 1,214,192 and the death toll at 9,382.
The latest cluster was detected at Lan Kwai Fong's Shuffle nightclub, where 14 cases were reported. All of the patients had visited the venue between 11.30pm last Saturday and 2am on Sunday, and one of them had the previous week been to Zentral nightclub, where an outbreak was reported earlier.
"According to cases who had visited [Shuffle], there is an area for dancing," said Dr Chuang Shuk-kwan, head of the communicable disease branch of the Centre for Health Protection. "Many of them were drinking alcohol, chatting and dancing, and many were not wearing masks."
Three more cases were added to a cluster first reported on Thursday and centred on Linq bar in Central, bringing the number of infections to 21. They included a customer who had also visited the Iron Fairies bar, site of an earlier outbreak.
Chuang said initial investigations showed about 160 people had visited Linq last Friday, and more than 200 were there the next day. All 32 environmental samples collected at the bar tested negative for the coronavirus.
No new infections were tied to the clusters involving Zentral, which has 33 cases, and Iron Fairies, with 51. They included two people who had visited both venues.
"There might be some slight increase in the [case numbers]. We need more time to see whether it is a genuine rebound," Chuang said, noting other factors such as sewage surveillance findings and the number of serious cases needed to be considered to assess the overall epidemic situation.
Among other cases, Hong Kong Christian Services Times Nursery School in Wan Chai reported two infections – children who had been sleeping next to each other without masks during their afternoon nap. One more student was infected at Taikoo Shing's DSC International School, where a cluster emerged previously.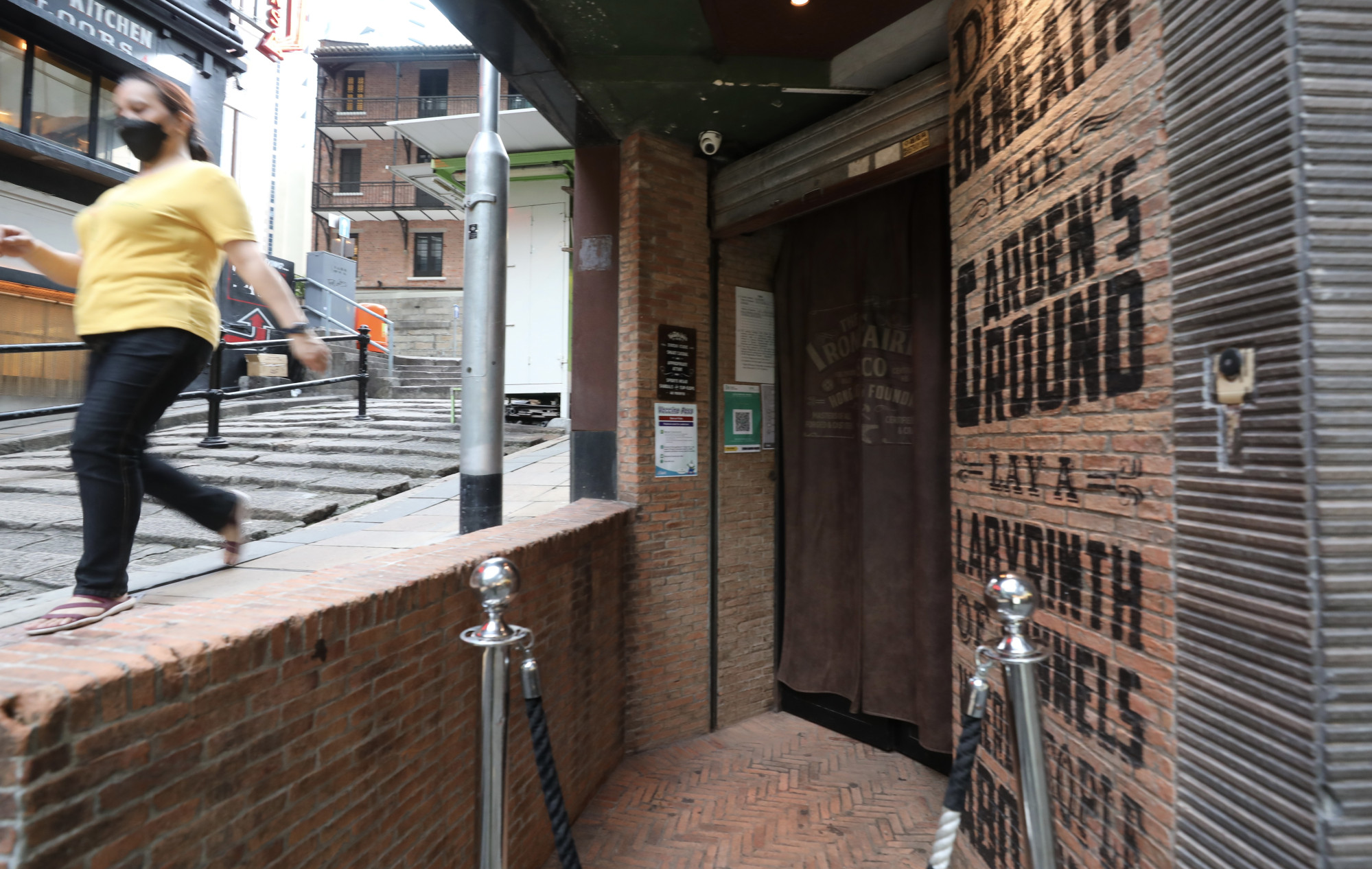 The authorities have stepped up inspections at bars and pubs to check for violations of social-distancing measures, which were extended on Thursday for a further two weeks.
Under social-distancing rules, bars and nightclubs are allowed to have a maximum of four customers per table and must close at 2am. Offenders face a HK$5,000 fine.
The Food and Environmental Hygiene Department on Thursday inspected 579 catering premises, including bars and pubs, and 186 other premises. Six prosecutions were filed against people in charge of catering venues and seven fixed-penalty tickets were issued to staff and customers for violating the rules.
At about 4am on Friday, police raided a bar in Sham Shui Po and issued fixed-penalty notices to 151 men and 100 women, aged between 20 and 65, for violating health and business regulations. Officers also arrested a 43-year-old operator and a patron, 48, who is on a wanted list.
Police called on the public to abide by the rules to reduce risks of Covid-19 transmission in the community, warning they would continue to step up enforcement especially over the three-day Dragon Boat Festival long weekend.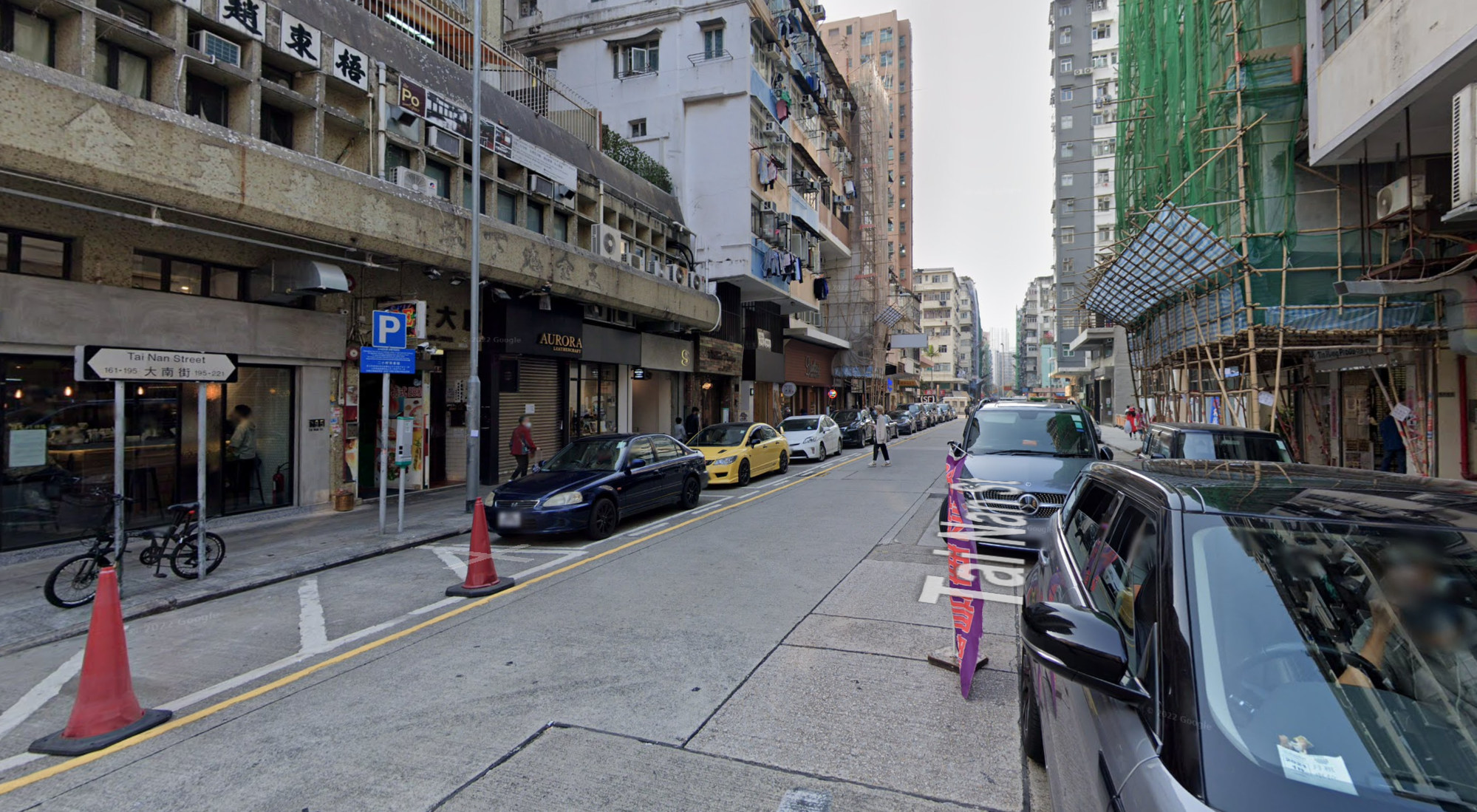 The force and the department have been carrying out a joint operation over the past two days in Lan Kwai Fong and the nearby SoHo nightlife area. Authorities said the drive was to ensure catering businesses' compliance with the restrictions. Police had issued summonses to two catering premises and fined 18 people over two days in Central.
Respiratory medicine specialist Dr Leung Chi-chiu said it was expected that cases would rise with the earlier easing of social-distancing rules, but he saw no need to shut bars.
"The risk is always here as long as we are not aiming for absolute zero cases," he said.
Leung urged health authorities to intervene earlier if two or three cases were found to have visited the same venue at around the same time. Staff at high-risk venues could also be asked to take a daily rapid antigen test, rather than the current three days, to detect infections earlier.
But he said imposing rapid test requirements on customers would be difficult to implement.
Ben Leung Lap-yan, charter president of the Licensed Bar and Club Association of Hong Kong, said the industry had been adhering to social-distancing rules and there was nothing more they could do in light of the clusters.
"It is not us who can control the pandemic as we have been following the requirements such as ventilation and vaccine pass," he said.
"Except for following the rules, the only thing we can do is to ensure our customers will not let their guard down."