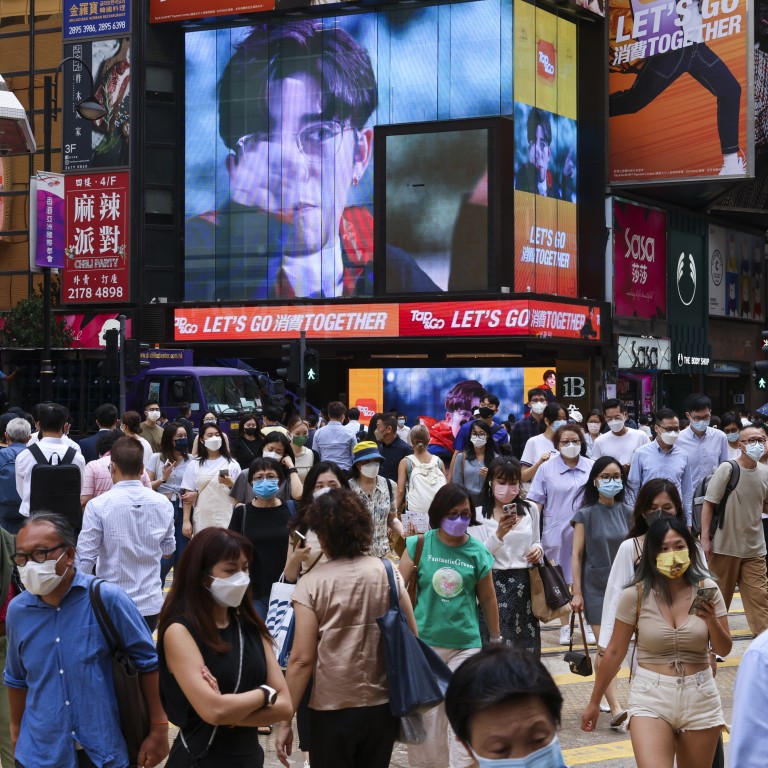 Coronavirus: Hong Kong logs 558 new infections, even after officials tighten rules on caseloads
After too many residents submitted misleading results, government now only includes checked results in daily tally
All residents who declare a positive RAT result on the official online portal must take a confirmatory PCR test
Hong Kong confirmed 558 Covid-19 infections on Wednesday, higher than the number the day before, even after health authorities tightened their criteria by counting only verified cases.
The latest tally included 301 rapid antigen test (RAT) results that were confirmed by an extra polymerase chain reaction (PCR) test, up slightly from 258 a day ago when the new rule of only announcing verified results came into effect.
But Dr Chuang Shuk-kwan, head of the communicable disease branch at the Centre for Health Protection (CHP), cautioned that all but 30 of those 301 results were previously disclosed before the more stringent checking was adopted.
"That said, the epidemic numbers have risen slightly we think, whether in schools, total cases or RAT figures, but in terms of severe or death cases or hospitalisation numbers, there have not been any noticeable increases yet," she said.
The city's overall coronavirus tally stood at 1,216,229, while the death toll remained at 9,389.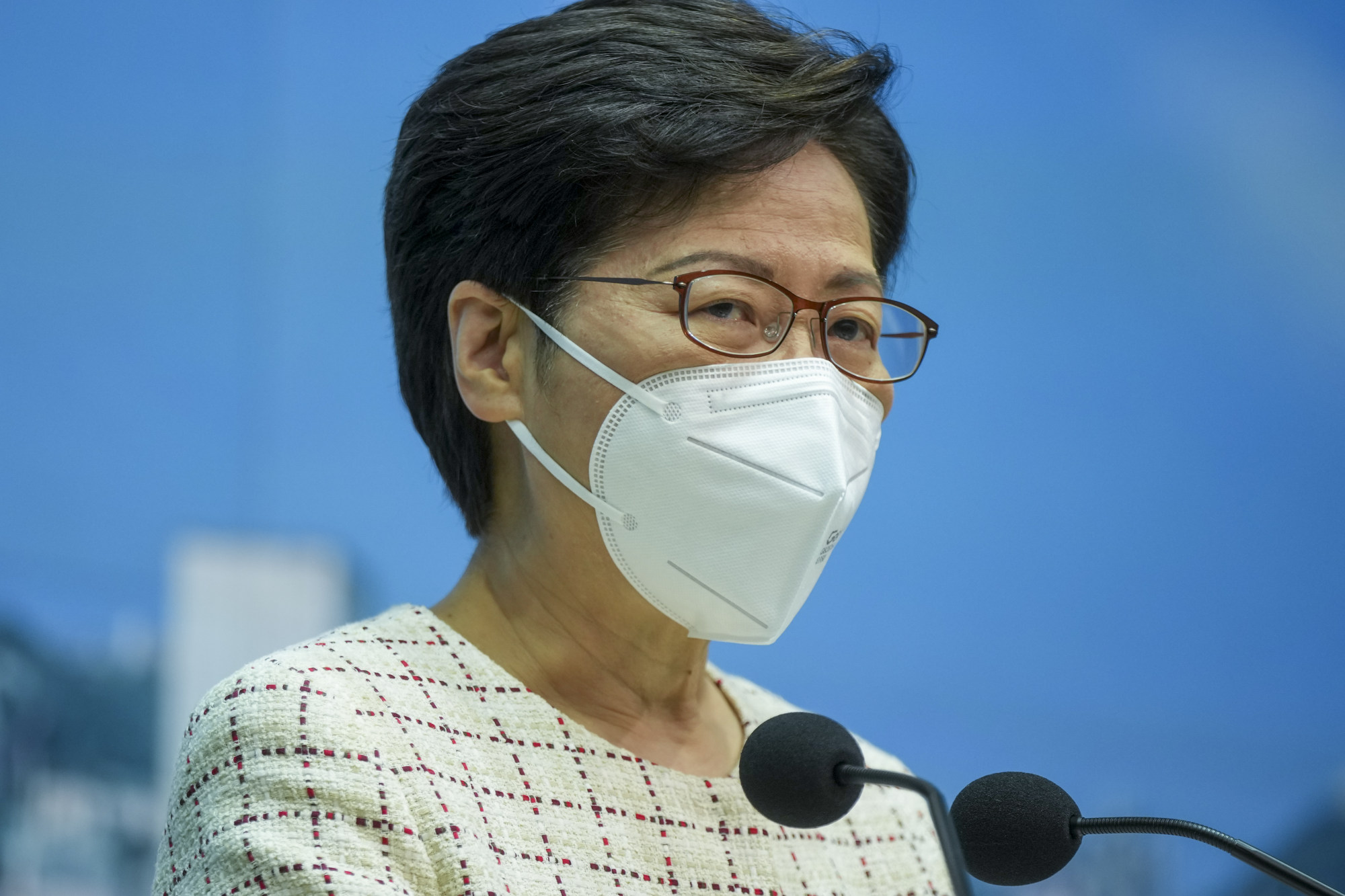 All residents who declared a positive RAT result on the official online portal must also take a confirmatory PCR test, the government said, noting as many as 25 per cent of samples drawn the pool of uploaded results turned out to be negative last Friday, as some recovered residents submitted outdated data to try to circumvent vaccine pass rules.
On Tuesday, city leader Carrie Lam Cheng Yuet-ngor confirmed the government would no longer include unchecked RAT results in the daily reported caseloads, to avoid giving an inaccurate picture.
Dr Ho Pak-leung, a microbiologist from the University of Hong Kong, added his voice in support of the policy change on a radio programme.
"A 25 per cent false positive rate is not acceptable," he said. "If there are a few hundred cases a day now, as compared to the start of the year, then it should be possible to carry out the PCR tests."
Ho also expressed hopes authorities could deliver PCR results within 24 hours as anything longer could affect quarantine arrangements or increase the chances of close contacts becoming infected while waiting for results.
Chuang reported that two more infections were discovered at Linq in Central, taking the size of the outbreak to 95.
A total of 94 cases involving 61 students and 33 teachers from 87 schools were reported on Wednesday. Kowloon Tong Funful English Primary Schools had two more cases, taking its total to 15, while Kiangsu & Chekiang Primary School (International Section) reported one infection, giving it a total of eight.
Singapore International School reported three infected staff members, and it would close down for deep cleaning for one or two days, Chuang said.
Government pandemic adviser Professor David Hui Shu-cheong said authorities would need more time to obtain a more accurate picture of the Covid-19 situation by using the stricter criteria, and the backlog of potentially misleading test results uploaded by residents was cleared.
"We need to observe for seven days to determine the trend," he said.
Asked whether Hong Kong was on the cusp of a sixth wave Hui noted a new wave emerged only when a new variant of the virus entered into the community and triggered an exponential rise in infections.
"The current infections are all linked to Omicron … The fifth wave is not over yet," he said, adding the public's general levels of immunity would help keep any variants out.
Respiratory Medicine specialist Dr Leung Chi-chiu agreed, saying a sixth wave would be defined by a "rapid increase" of cases "many times above the baseline level near the end of the last wave at around 300", adding hospital admission numbers would also be a useful indicator.
Meanwhile, Hong Kong Patients' Voices appealed to the government in a statement to consider postponing the extension of the vaccine pass scheme on June 13 to government clinics, including the Hospital Authority's outpatient centres, citing a "large impact" on patients such as wheelchair users, and those suffering from chronic diseases who were ineligible for a medical exemption.
Alex Lam Chi-yau, chair of the group, said about 40,000 people used public health services such as outpatient and family medicine each day, and lining up for a PCR test 48 hours before using those services as an alternative also imposed a heavy burden on users as well as increasing their risks of getting infected.