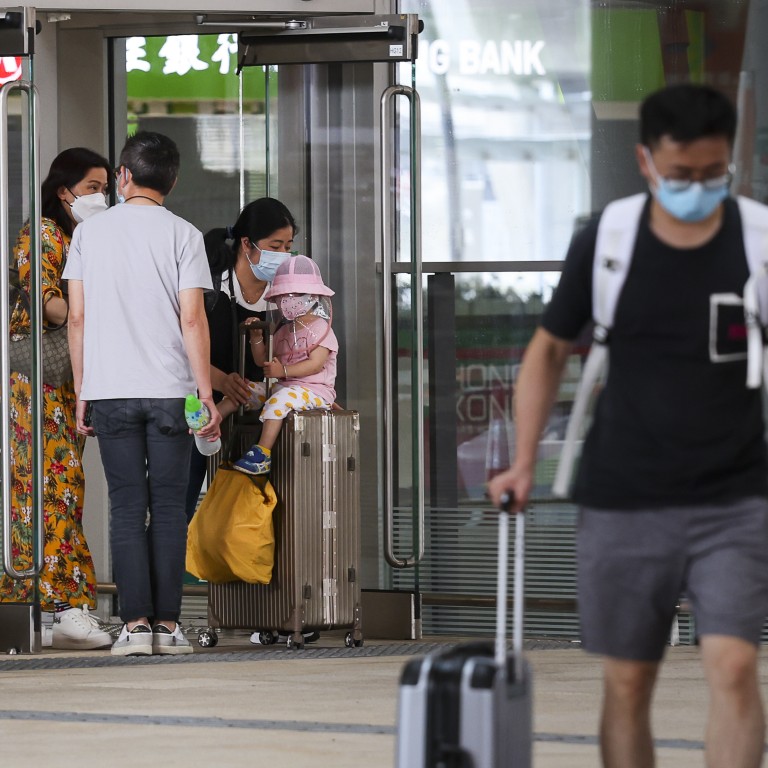 Coronavirus: Hong Kong's border control rules untenable, Carrie Lam says, while city logs 1,276 cases
Lam says members of business sector are losing patience with city's strict entry curbs
'If the city is still sticking to the existing border control measures in the coming half-year, or by the end of this year, I will be a bit worried,' Lam says
Hong Kong's entry restrictions due to Covid-19 are untenable and the city should decide whether to fully reopen to the world by the end of this year to revive its economy, Chief Executive Carrie Lam Cheng Yuet-ngor has said.
During a televised interview on Sunday, Lam also acknowledged that members of the business sector were losing patience with the entry curbs and little time remained to decide whether to ease the measures.
"There is less time to make the decision. If the city is still sticking to the existing border control measures in the coming half-year, or by the end of this year, I will be a bit worried," she said.
Health authorities recorded 1,161 local Covid-19 cases and 115 imported ones on Sunday, bringing the total number of infections to 1,226,569, while related fatalities rose to 9,395, after two additional deaths were reported.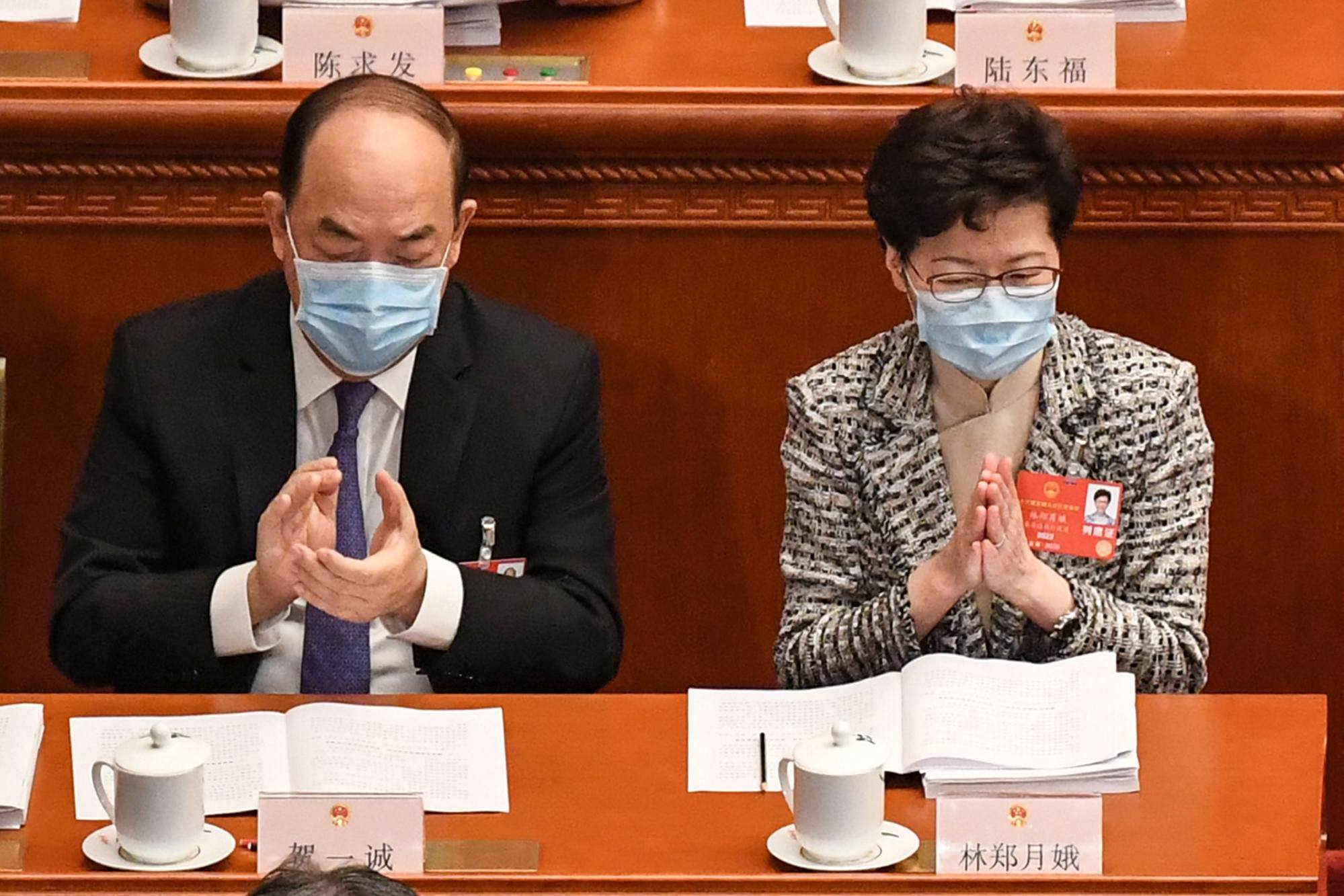 An outbreak within the police force's anti-terrorism unit saw one more asymptomatic infection, bringing the number of cases in the cluster to 23.
Although indicators have shown an increasing trend in community infections, Dr Albert Au Ka-wing of the Centre for Health Protection said he did not expect an exponential rise in cases.
He attributed the surge to the recent relaxation of social-distancing rules, while noting hospitalisation and fatality rates remained stable.
Under the current entry rules, international arrivals to the city are required to quarantine for seven days at a designated hotel, even if they are fully vaccinated against the coronavirus. Travellers also have to provide proof of a negative result from a nucleic acid test, which must be taken no more than 48 hours ahead of their departure.
Last month, authorities lowered their full-year forecast for the city's gross domestic product growth to 1-2 per cent, down from between 2 per cent and 3.5 per cent, with an expected decline in exports.
The government has so far decided against tightening social-distancing curbs in the face of the rising number of infections. Lam has said she hopes to give the incoming administration more room to decide pandemic control policies.
"If I still had one to two years, I would be more aggressive to allow residents to resume their normal life," she said.
The remarks from the outgoing leader came as Macau announced its fourth universal testing exercise after 12 cases were uncovered in the city.
The casino hub was brought to an abrupt standstill after Ho Iat-seng, Macau's chief executive, declared a "state of immediate prevention" during the early hours of Sunday.
All schools, tourist attractions and cultural venues are closed, while local authorities also called for all non-essential businesses to temporarily suspend operations.
The latest round of nucleic acid testing in Macau will start at 12pm on Sunday and is expected to last for two days. Anyone leaving the city must provide proof of a negative nucleic acid test result taken within 24 hours of their departure. Passenger ferry services from Macau to Zhuhai and Shenzhen have also been suspended until further notice.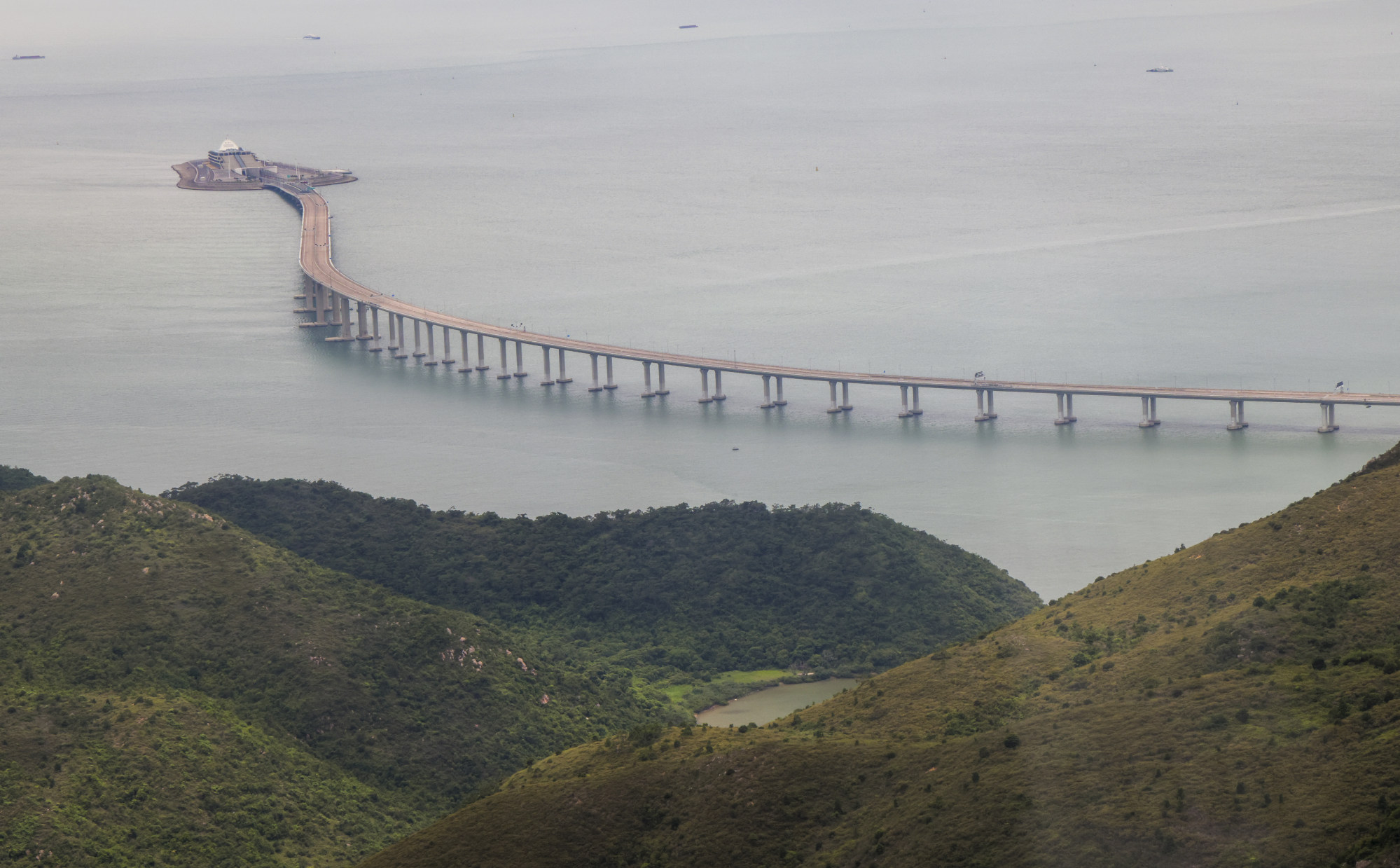 "We agree that this outbreak is worse than any [Macau has encountered] before," said Secretary for Social Affairs and Culture Ao Ieong U, urging residents to stay home.
Macau health officials identified 21 infections on Sunday, including 17 local ones which were found in the Edificio Yim Lai residential building, with 13 cases reportedly from the same flat.
The mass testing order came after the city last week relaxed restrictions for arrivals from locations including Hong Kong and Taiwan, with the quarantine period reduced from two weeks to 10 days, followed by a week of self-monitoring.
The building's vicinity has been classified as a lockdown zone, with no exit permitted. A precautionary zone has also been established around the area, under which residents are subject to immediate nucleic acid testing.
In its third round of mass testing last October, Macau found no positive cases. Since the pandemic began, the city has recorded about 200 infections, with no related deaths. It has administered more than 1.4 million doses of Covid-19 vaccines, meaning all residents have received at least two jabs.
The number of visitors to Macau dropped 24 per cent year on year in April, following a 30 per cent plunge in March.
Revenue in the gaming industry, the main contributor to the city's economy, declined 68 per cent last month to 3.34 billion patacas (US$413 million) as mainland authorities strengthened travel curbs amid an outbreak in the nation.
Macau's gross domestic product declined by a further 8.9 per cent in the first quarter of this year, falling back to less than half of pre-pandemic levels, while contribution from casinos dropped 25.1 per cent.
Both Hong Kong and Macau adhere to the nation's "dynamic zero-Covid" strategy, with authorities expected to swiftly stamp out new outbreaks when they emerge.