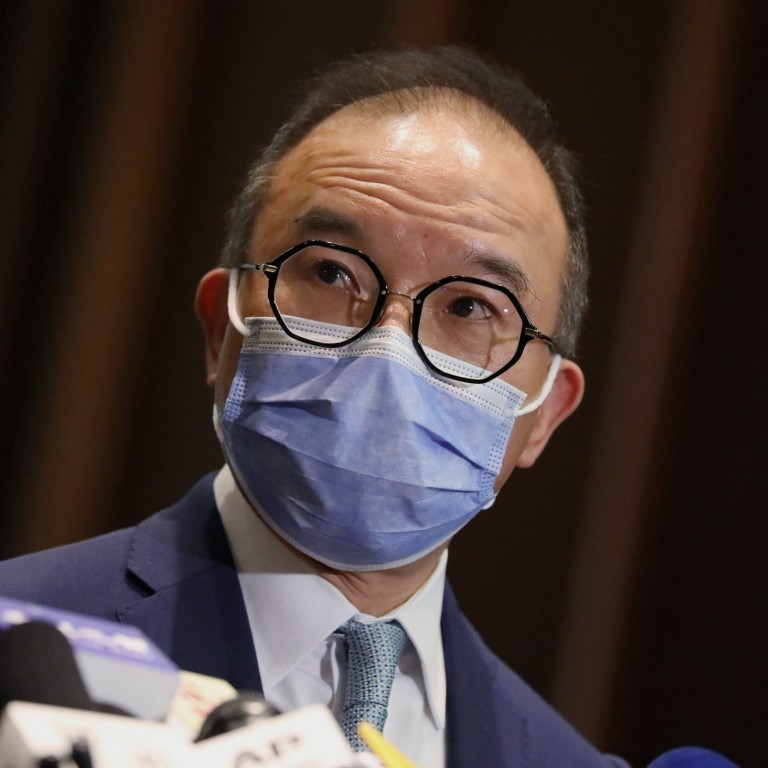 Coronavirus: infection of 2 top Hong Kong officials raises concerns over state leader visit for 25th anniversary of handover
Secretary for Constitutional and Mainland Affairs Erick Tsang and Director of the Chief Executive's Office Eric Chan infected with Covid-19
Permanent Secretary for Development (Works) Ricky Lau has also contracted the virus
Two top Hong Kong officials who are members of Chief Executive-designate John Lee Ka-chiu's new cabinet, including the government's incoming No 2 minister, have tested positive for
Covid-19
ahead of next week's celebrations to mark the 25th anniversary of the city's return to Chinese sovereignty.
Their infections raised concerns over possible changes or adjustments to a much anticipated visit by state leaders as part of the celebration and the swearing-in of Lee's new government on July 1.
The government revealed on Thursday that Secretary for Constitutional and Mainland Affairs Erick Tsang Kwok-wai and Chief Executive's Office director Eric Chan Kwok-ki had returned positive results for their nucleic acid tests. Chan's wife earlier tested positive for the virus.
Permanent Secretary for Development (Works) Ricky Lau Chun-kit had also contracted Covid-19 and was sent into isolation after quarantining at home since Sunday after his wife too tested positive for the virus, a government spokesman said.
The statement did not disclose what symptoms the infected officials had.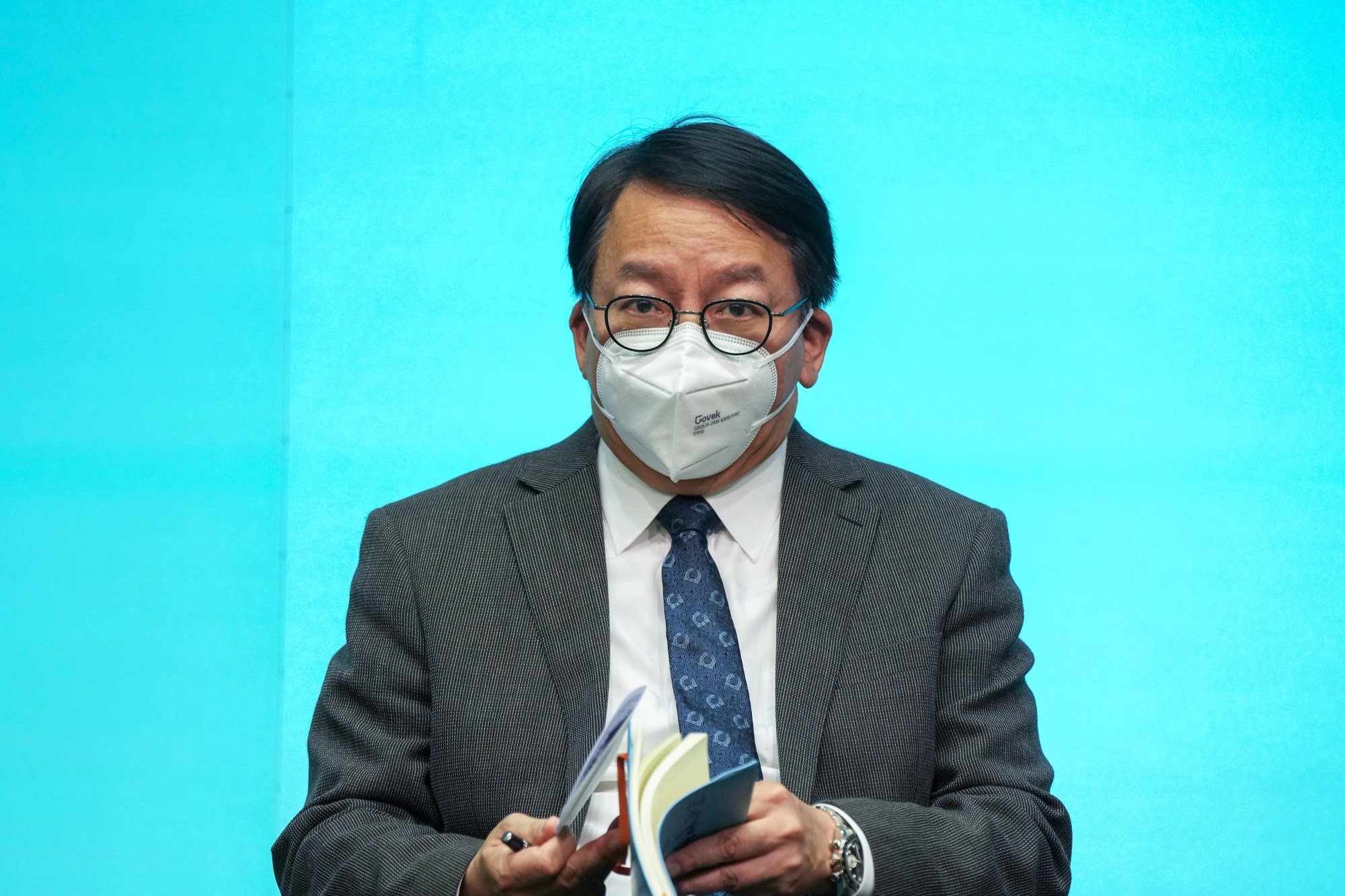 A spokesman for Lee's office said the incoming leader last met Tsang and Chan several days ago and his own Covid-19 test came back negative. The two officials were with Lee when he introduced his cabinet to the press on Sunday.
Chief Executive Carrie Lam Cheng Yuet-ngor had a brief face-to-face conversation with Chan on Monday, a government spokesman said. She was not considered a close contact as she had followed disease prevention measures including wearing a mask and maintaining an appropriate distance.
The outgoing leader had no contact with Tsang for more than a week. Lam also conducted Covid-19 tests on a daily basis and the results were negative, the spokesman added.
The timing of the infections could prove awkward, with principal officials from both the departing and incoming administrations having just entered a "closed-loop" arrangement to ensure they do not pose any infection risk towards Chinese state leaders attending the celebrations.
Chinese President Xi Jinping is expected to travel to Hong Kong for the event, but confirmation is pending.
A source familiar with the anniversary arrangements said Beijing's relevant offices were deeply concerned about the infections as the closed-loop system was failing to work as intended, which could impact plans for next week's events. But the insider did not say whether the developments would affect any visit by state leaders.
A government spokesman said it was closely monitoring the situation.
Tsang, who will keep his current post in Lee's new cabinet, and Chan, who will be the next chief secretary, are the first two principal officials to contract Covid-19 at the same time since the pandemic began in 2020.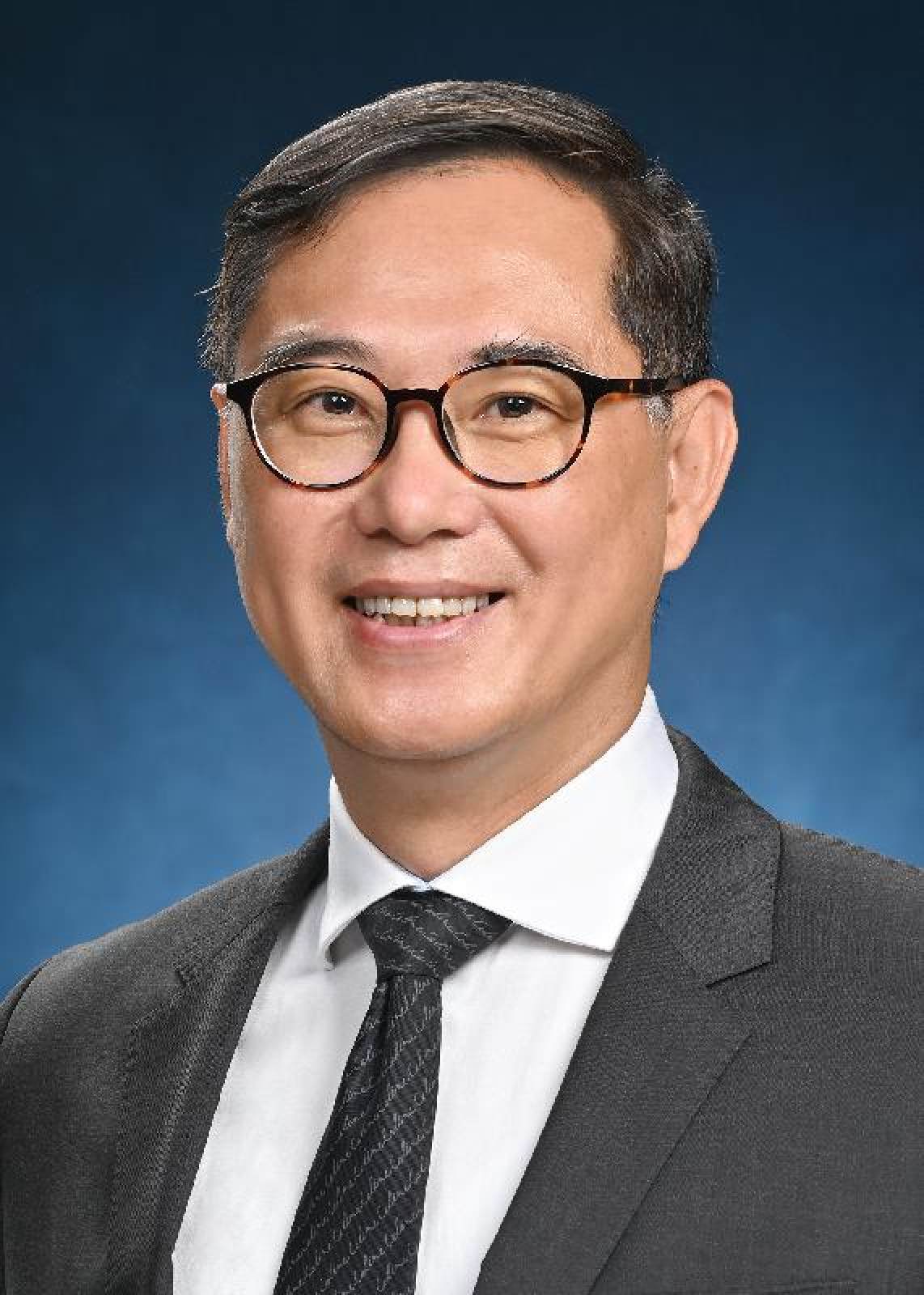 Tsang last went to work on Wednesday and Chan on Monday, although both wore masks, took rapid antigen tests daily and had no recent travel history.
Tsang's wife, Commissioner of Customs and Excise Louise Ho Pui-shan, had tested negative for Covid-19, but she was deemed a close contact by health authorities and was also undergoing mandatory quarantine, another government spokesman said.
Chan had been in compulsory quarantine since Tuesday after his wife tested positive for Covid-19, he added.
It remained unclear whether Tsang and Chan would attend the swearing-in event. A spokeswoman for the minister said his office was waiting for the government's notification on the arrangements for his oath-taking.
Executive Council member Ronny Tong Ka-wah said that if the two were unable to attend, Lee could serve as a witness for their pledges afterwards.
According to a memo seen earlier by the Post, top officials, government advisers and lawmakers who will attend the handover celebratory events entered the close-loop arrangement on Thursday and will be required to quarantine at designated hotels on June 30.
The officials must avoid going anywhere other than their workplace and home and undergo polymerase chain reaction tests for Covid-19 at designated government testing centres every day, as well as be fully vaccinated.
An Election Committee member, who voted in the chief executive poll, told the Post he received an invitation on Wednesday to participate in the July 1 celebrations, with the registration deadline being Thursday.
"I am a little bit confused now if the arrangements will remain the same," said the committee member, who spoke on condition of anonymity.
Hong Kong reported more than 1,000 daily coronavirus infections for a ninth consecutive day on Thursday, while Macau has closed its entertainment venues and suspended dine-in services at eateries to combat a surge in cases.
Health officials in Hong Kong confirmed 1,650 Covid-19 cases, including 128 imported infections and one additional coronavirus-related death. The city's coronavirus tally stood at 1,232,191 with 9,398 related fatalities.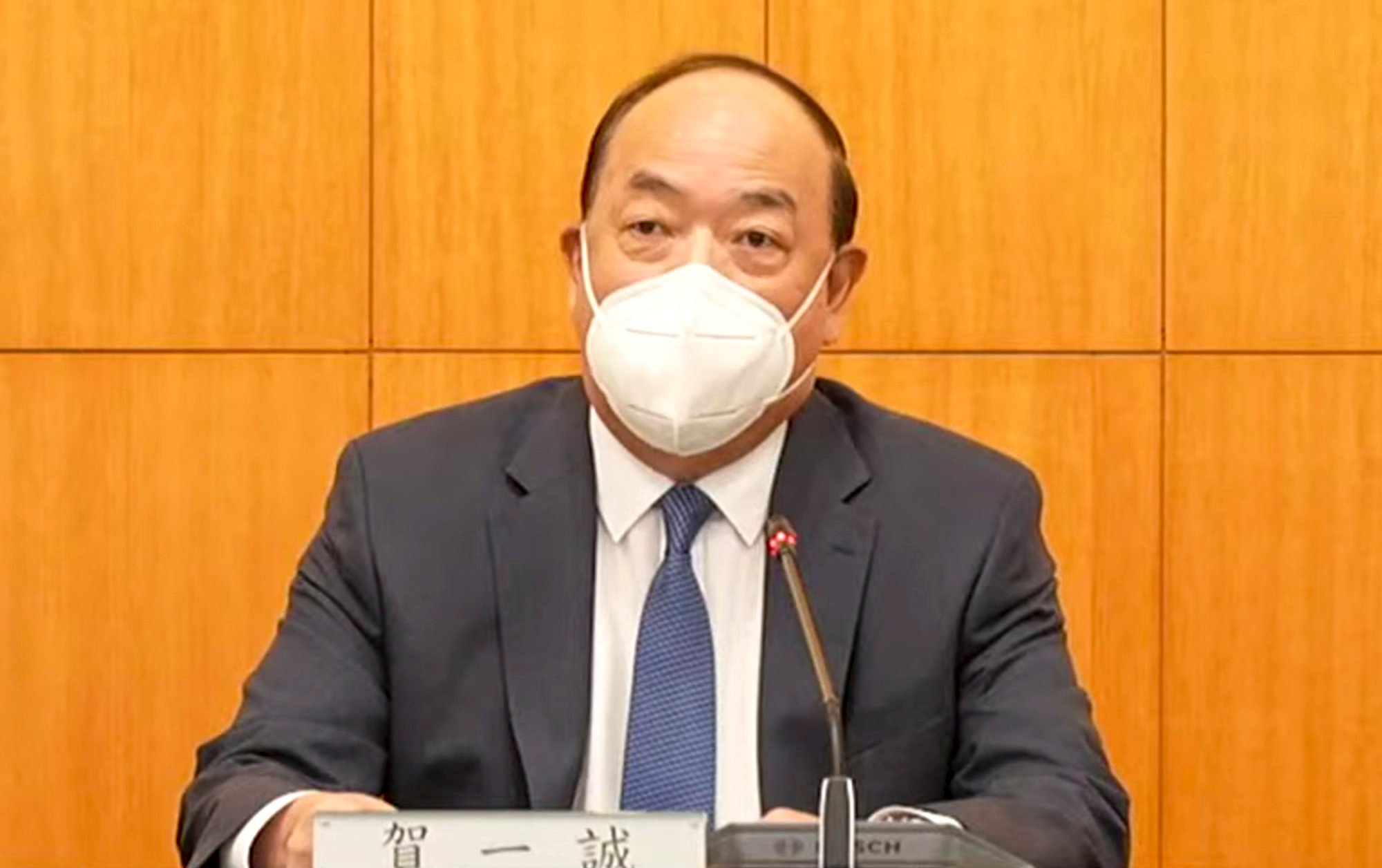 A total of 172 cases involving students and teachers from 155 schools were also confirmed, while the Wai Ji Christian Service Tseung Kwan O Integrated Rehabilitation Services Centre reported a worker was infected.
Across the Pearl River Delta, Macau Chief Executive Ho Iat-seng said the city was facing an epidemic situation "more complicated and challenging than ever before", with health officials uncovering 39 more Covid-19 cases on Thursday, bringing the overall tally for the current outbreak to 110.
Ho said authorities had also traced 4,109 people in connection with the outbreak, with 554 identified as close contacts of patients. He also announced the city would ban dine-in services at restaurants from 5pm on Thursday, as well as the closure of select premises including cinemas, salons and gyms.
But he said the epidemic situation was still "manageable", adding the city had increased the supply of daily essential items and urged residents to refrain from panic buying.
Additional reporting by Lilian Cheng