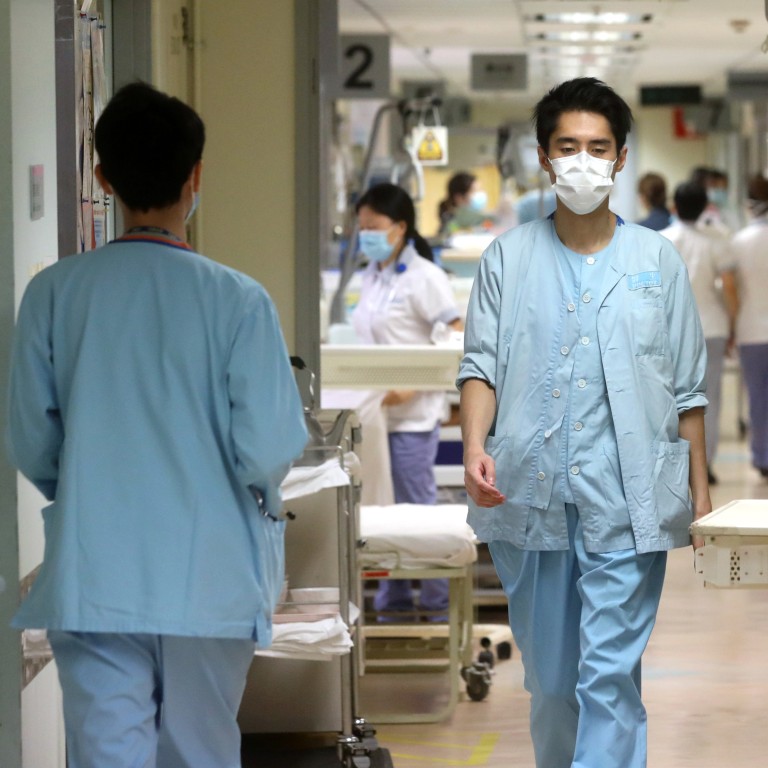 Hong Kong's public hospitals unveil scheme to hire doctors from Greater Bay Area in bid to ease manpower crunch
Programme allows one-year exchange of doctors, but only professionals from top three tiers of mainland hospitals are eligible
Hospital Authority chairman Henry Fan says public hospitals face staff shortages due to emigration, cites 7.9 per cent attrition rate for full-time doctors
Hong Kong's public hospitals have unveiled a scheme to hire top doctors from the Greater Bay Area in a bid to ease a manpower crunch caused by emigration and healthcare professionals joining the private sector.
The programme, which allows a one-year exchange for doctors, was announced on Thursday as hospital chiefs reported some progress in their recent retention efforts, and said a policy offering low-interest loans to help workers buy homes would be ready by the fourth quarter of this year at the earliest.
"With this multipronged approach, I believe the measures will have some impact [on retaining talent]," Hospital Authority chairman Henry Fan Hung-ling said at a press briefing after a board meeting.
He added that the plan was needed, citing a 7.9 per cent attrition rate for full-time doctors, equivalent to the loss of about 500 doctors, and an attrition rate of 9.5 per cent or the loss of some 2,600 nurses.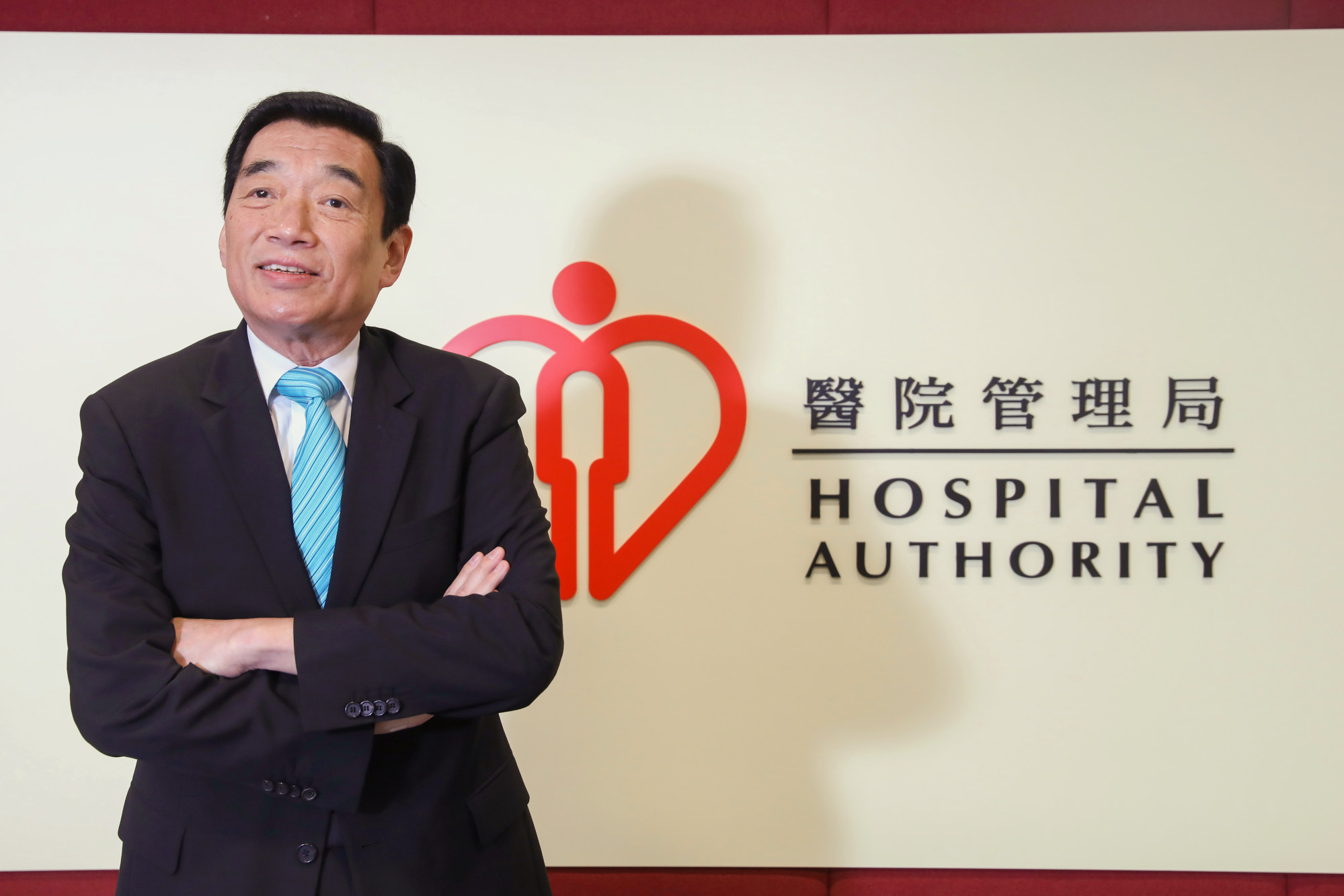 "The situation is very worrying, that's why we have rolled out several rounds of manpower retention programmes," he said. "Some [workers] have told us they are emigrating, while some are moving to the private sector or just want to take a break."
According to Fan, the authority had initiated discussions with the Guangdong Health Commission to explore having a first batch of five to 10 doctors from the mainland work in the city for a year. As part of the criteria, he said only medical professionals from the top three tiers of mainland hospitals were eligible, and experience working at the city's AsiaWorld-Expo makeshift hospital during the recent fifth wave of coronavirus infections in the city was necessary.
"The two key principles are that the scheme has to benefit patients, while complying with the legal requirements of the two jurisdictions," he said, adding that the plan would not affect promotions for local practitioners.
To comply with Hong Kong's legal requirements, Fan said the doctors would have to be approved by the Medical Council under the limited registration scheme, whereby doctors had to renew their licenses in the city every year and could only work in public hospitals.
Fan noted he would like to see the scheme extended to nurses and other healthcare workers in the future.
"We'll have to see if the mainland can really send us these people as they are all elites … I'd rather the scheme be a slow but steady march. A good start is half the success," he said.
At the press briefing, Fan also praised other recent initiatives for keeping talent in-house. A scheme to rehire retired professionals, effectively extending the retirement age from 60 to 65, has kept about 960 employees – comprising about 200 doctors, 600 nurses and other healthcare workers – in their various posts after their original retirement date.
"That equals our retirement figure for two years. It helps a lot to have about 1,000 people still working for us," Fan said, adding that 78 per cent of retiring doctors, or 59 people, and 51 per cent of retiring nurses, or 207 people, had agreed to stay on in the 2022-23 financial year.
The authority's board also passed the low-interest loan scheme, another programme aimed at retaining talent. Fan said interest rates would be set at 1 per cent, but if the market rate exceeds 3 per cent, then it could be adjusted upwards.
Under the plan, employees who have worked with the authority for three years or more are entitled to borrow up to HK$6 million (US$764,320) or four times their annual salary, with a maximum repayment period of 20 years.
Fan said he expected to put a bid to financial institutions in the third quarter and the scheme would roll out in the fourth.
To address the manpower crunch, the government has introduced a special registration scheme to lure foreign-trained doctors to the city. Earlier this month, officials released their second list of non-local institutions, including Fudan University in Shanghai, whose graduates can apply to work in Hong Kong without having to pass local entrance exams.
Dr David Lam Tzit-yuen, a ​​medical sector lawmaker, said he was unsure whether the programme for Greater Bay Area doctors would relieve staff shortages as only five to 10 doctors would be recruited in the first batch.
"They said they will hire doctors who have worked in Hong Kong during the pandemic, so I believe the Hospital Authority may open some positions for them to help with the pandemic," he said.
Lam added that the plan was different from the current limited registration scheme under which overseas doctors, who are usually junior, worked for various wards with the supervision of local practitioners for at least three years.
Dr Tony Ling Siu-chi, president of the Public Doctors' Association, said he doubted the scheme would provide "any substantial help".
He added that authorities had said the programme was "only temporary and for exchange of experience" as a result of the positive feedback from collaborative efforts during the fifth wave.
"[We] don't expect there will be a lot of mainland doctors under this special exchange scheme, and for now we can only look forward and trust the Medical Council in safeguarding the quality of these doctors as they have to go through limited registration procedures," he said.
Ling also urged the Hospital Authority to ensure the programme would not affect the recruitment and training prospects of local doctors.
The Greater Bay Area refers to the Beijing's scheme to link the cities of Hong Kong, Macau, Guangzhou, Shenzhen, Zhuhai, Foshan, Zhongshan, Dongguan, Huizhou, Jiangmen and Zhaoqing into an integrated economic and business hub.
Additional reporting by Sammy Heung