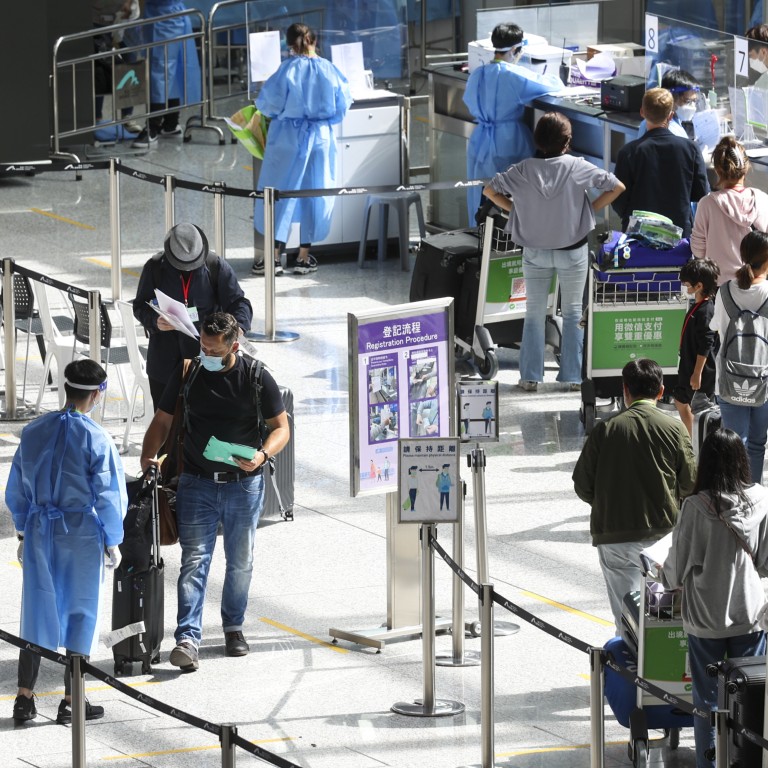 Hong Kong leader John Lee vows to bring in new Covid measures, look at options to ease travellers' inconvenience
John Lee says government is planning to reduce quarantine period for incoming travellers while at same time controlling risk of potential outbreaks
Health authorities on Tuesday confirm 2,268 new Covid-19 cases, 183 of which are imported, and no additional deaths
Health authorities will soon introduce new measures to protect residents at higher risk of
Covid-19
infection, while considering options to reduce inconvenience for travellers, Hong Kong's new leader has pledged.
Chief Executive John Lee Ka-chiu on Tuesday said the government was planning to reduce the quarantine period for incoming travellers, while at the same time controlling the risk of potential outbreaks to minimise the number of severe coronavirus cases.
"One of the important measures is to make good use of the polymerase chain reaction [PCR] tests, so that we can be certain that we will be able to identify those who are infected early and separate them so that they will not be spreading the virus to other people," he said, without elaborating further on what other measures were being considered.
A source familiar with anti-epidemic policies said authorities were considering more precise and targeted measures to combat Covid-19, so as to avoid the need for indiscriminate social-distancing curbs.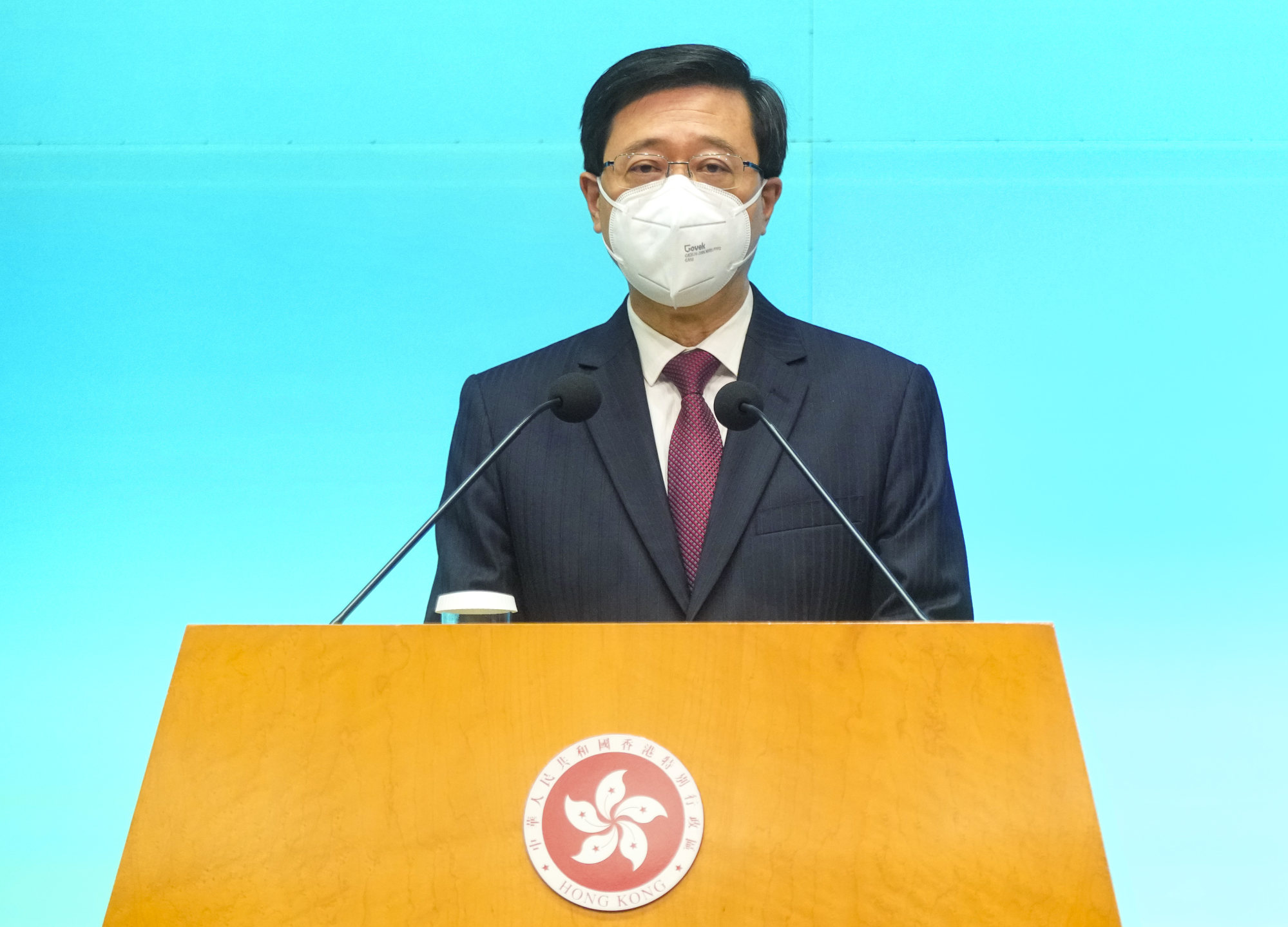 The insider said options being considered included more frequent and timely PCR tests for targeted groups, such as inbound travellers and staff at homes for the elderly, exercising more control on entry to places including care homes and hospitals to protect high-risk groups in those facilities, and tightening access to people at risk, such as those under home quarantine or subject to compulsory testing.
Hong Kong on Tuesday also confirmed 2,268 new Covid-19 cases, 183 of which were imported. No additional fatalities were reported.
The city's overall coronavirus tally stands at 1,256,025 cases, with the death toll remaining at 9,405.
"Now we can see the infection figures double every two weeks. If the trend remains the same, the figure will continue to rise," Dr Chuang Shuk-kwan of the Centre for Health Protection said.
Health authorities also reported eight new infections involving the BA.4 and BA.5 coronavirus strains, as well as 10 cases of BA.2.12.1, with officials noting an upward trend in the prevalence of subvariants.
"Although the proportion of [these cases] is still small, based on overseas experience, BA.4 and BA.5 are very transmissive and there are risks of reinfection," Chuang said. "We have to remain vigilant and maintain measures such as wearing masks and sanitising our hands."
The daily virus figure included one additional case linked to a Covid-19 cluster involving a hotpot restaurant in Kwun Tong, bringing the total number of infected patrons to 16.
Authorities also said 321 infections were recorded in 243 schools, including Ying Wa College where four classes were suspended after 16 students tested positive for the coronavirus.
Last week, new health minister Professor Lo Chung-mau told the Post he was considering cutting hotel quarantine for travellers to five days, with another two to be spent in home isolation. Arrivals to the city are currently required to undergo one week of quarantine at a designated hotel.
Speaking before his first Executive Council meeting as city leader on Tuesday, Lee said that while he was "conscious of the need for Hong Kong to remain open and convenient for travellers, it is also important that we address the risks at the same time so that we will maintain a good balance".
Lee repeatedly said he had asked Lo to look at the evidence and statistics to see how the city could contain the spread of the virus while reducing the inconvenience for both travellers and residents.
"One of the areas that he's looking at is how the duration of quarantine should be handled. I am giving him time to look at the statistics so that he will formulate some options for me to consider," he said.
"The second thing is, we must continue to keep the pandemic under control because as the figures [go] up, then consequently by ratio, there will be a higher rate of people going into hospital, which will mean that the hospital service will be affected … particularly those who require consistent and persistent treatment."
As part of possible measures to protect those at high risk of coronavirus infection, Lo said he hoped children under the age of three could get inoculated in the future, adding that authorities were actively discussing the prospect with the vaccine committee.
Writing in his official blog, Lo also warned that the coronavirus was not like the "common flu", citing a case involving an 18-month-old child in Singapore who had died of encephalitis several days after contracting Covid-19.
"What makes me even sadder is that the toddler's three-year-old sibling seemed to understand that his brother would never come back, losing his appetite and sitting quietly all day, dazed," he said.