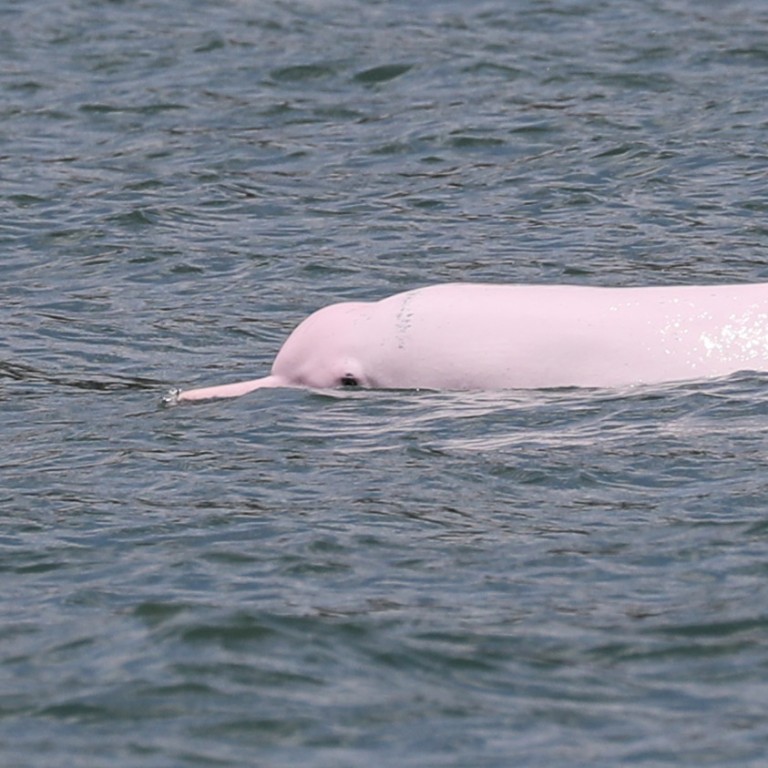 Fewer ferries lead to more Chinese white dolphin activity, Hong Kong group finds
Wildlife group calls on government to divert cross-border ferry operations in the Southern Lantau Fairway
Noise produced by high-speed vessels interferes with dolphins feeding habits, says project manager
Chinese white dolphins were found to be significantly more active in southern Hong Kong waters after the frequency of cross-border ferry services was reduced during the Covid-19 pandemic, according to a green group's study.
The findings have prompted WWF-Hong Kong to call on the government to divert cross-border ferry operations in the Southern Lantau Fairway.
The group said on Thursday that the acoustic and visual data they collected in the area between February 2020 to January 2021 showed a 50 per cent increase in the activities of Chinese white dolphins.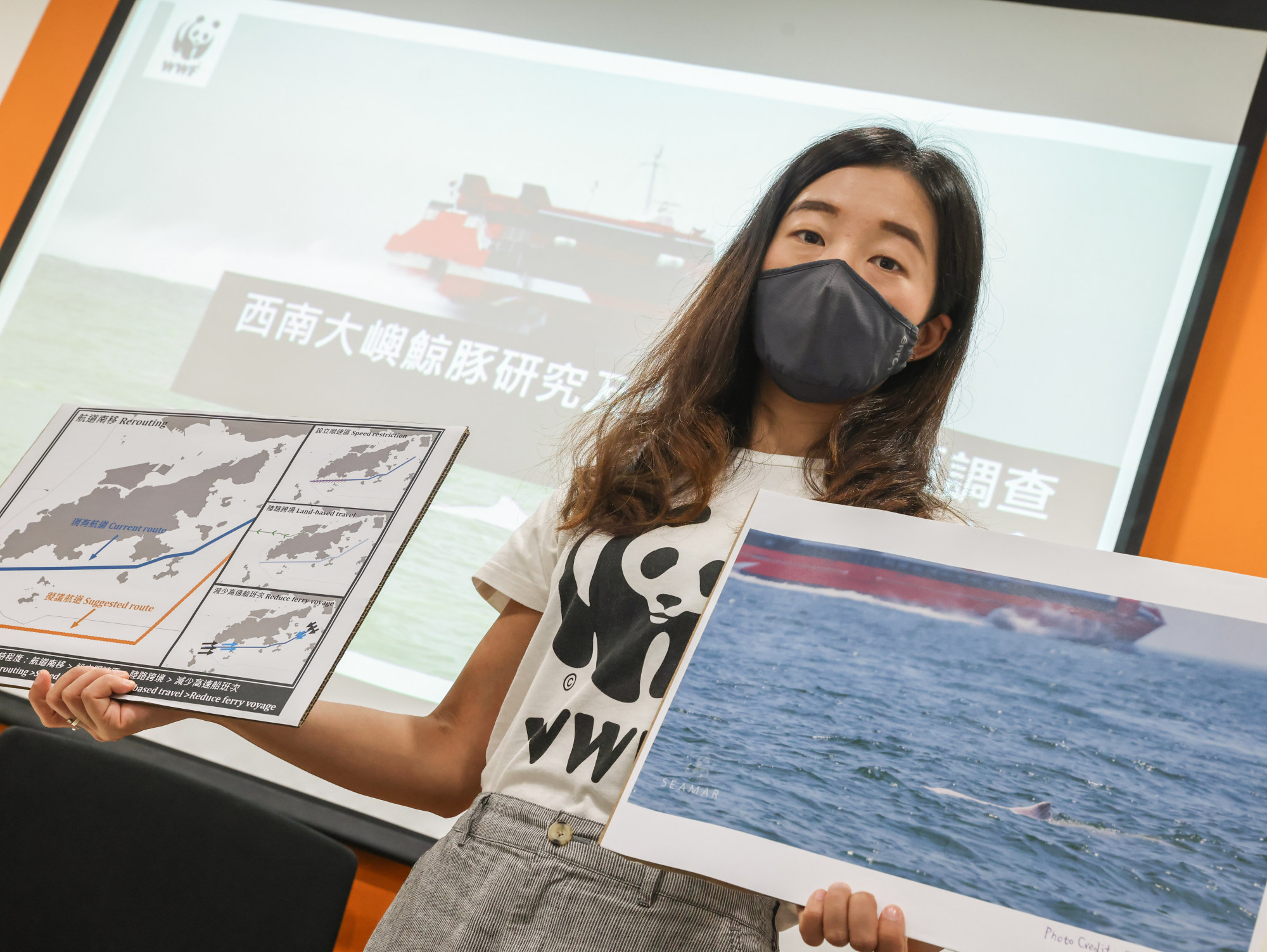 During the period when Hong Kong-Macau ferry services were suspended because of the pandemic, an average of 32.4 seconds per hour of dolphin occurrence and activities were recorded in a day, in comparison to the 21.6 seconds recorded between January 2019 to February 2020 when the vessels were in operation.
The green group has been using passive acoustic monitoring stations to record dolphin occurrences since 2016. These stations operate 24 hours a day, and they record underwater noises from ferries, as well as the echoes from dolphins to indicate their activities.
Six stations were set up at Kai Yat Kok, Fan Lau, Tai A Chau, Tau Lo Chau and Mong Tong Wan, areas where Chinese white dolphins and finless porpoises can be found.
Chinese white dolphins were more relaxed and sociable with reduced underwater noise disturbances, according to the group's boat-based visual survey conducted from May 2020 to April 2021.
Dolphins were spotted resting in groups, also known as "milling", a behaviour that had not been recorded in the Southern Lantau Fairway since 2016.
"The underwater noises produced by the water jet propulsion system of high-speed cross-border ferries interfered with the forage of dolphins, endangering their living conditions," said Doris Woo Ka-yi, project manager for Cetacean Conservation.
"Dolphins are extremely sound-reliant. They use sounds for forage and navigation."
Over 70 high speed cross-border ferries passed by the Southern Lantau Fairway in a day before the suspension.
Broadband noises produced by high-speed ferries range from five kilohertz to 70 kilohertz, overlapping with dolphins' hearing capacity of five kilohertz to 140 kilohertz.
According to an online survey done by the WWF-Hong Kong from 2019 to 2021, almost 70 per cent of 3,907 respondents supported the relocation of the Southern Lantau Fairway to give local cetaceans a respite from marine traffic disturbances.
The current Southern Lantau Fairway lies between Lantau Island and Soko Islands, which passes by major dolphin habitats. The proposed route moves the fairway south of the Soko Islands, more distant from areas where dolphins are active.
WWF-Hong Kong said it had held discussions with high-speed ferry operators and the government regarding changing the routes.
In response to the Post inquiry for comments on the WWF-Hong Kong's calls, the Marine Department said, if it received any applications for re-routing from operators of high-speed ferry services, it "would process the applications in accordance with established procedure".
The green group noted that while there was a minimal rise in operation costs, marine safety had to be considered.
"It only takes a HK$2 (25 US cents) raise in ticket price per passenger for operators to cover the additional costs. What we need to take into consideration is that the new route would be further away from the shore, and high speed ferries would be more prone to capsize," Woo said.
WWF-Hong Kong said it would conduct further marine traffic evaluations to formulate a safe and feasible route with the government.