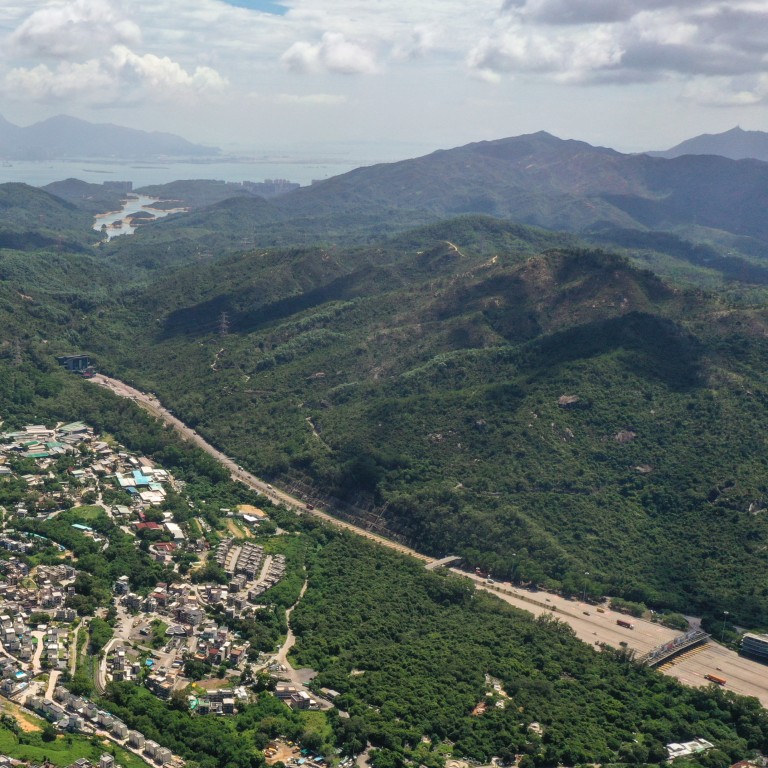 Greenpeace warns country park housing would have 'unstoppable' consequences for Hong Kong
Development of Tai Lam Country Park could lead to new buildings on other green space, environmentalists warn
Financial secretary Paul Chan insists houses on edge of park would not put other green space at risk
Environmentalists warned on Wednesday that a suggestion by Hong Kong's finance chief that the edge of the city's second-biggest country park could be used to create new public housing would be the thin end of the wedge.
Chan Hall-sion, a senior campaigner at Greenpeace Hong Kong, said development of Tai Lam Country Park in the western New Territories would not shorten the housing queue and would have "unstoppable" consequences.
"The secretary has made wrong assumptions. He has underestimated the situation," she said.
Chan was speaking after Financial Secretary
Paul Chan Mo-po
told the
Post
last month that the new government would not rule out developing the fringes of the park to create 35,000 public housing units.
He insisted construction on the parkland could ease a serious shortage of affordable homes and that there should be no more debate on land supply options.
The financial secretary said later that 35,000 new homes could house 20 per cent of the 147,500 general applicants for public rental housing and cut the waiting time of 6.1 years to less than five years.
The government has pledged to reduce the waiting time for public housing to three years.
There were 245,200 people on the public housing waiting list in March – 147,500 general applicants and 97,700 non-elderly single people.
But Greenpeace highlighted that only 76 per cent of flats built in the last five years were allocated to applicants on the waiting list and the rest were used to relocate people affected by redevelopment.
The green group said the flats proposed for Tai Lam were not enough to house all 38,300 applicants who had waited for more than five years.
Only 19,400 applicants who had been on the waiting list for five years would be housed in the Tai Lam flats and the other 18,900 applicants who had waited as long would have to remain in the queue, Greenpeace said.
The financial secretary said the government had no plans to develop other country park, but Greenpeace insisted development at one park would make it harder to protect others.
"Once it is developed, no matter its scale and location, it involves amending laws. Once the gap is opened, all country parks can be developed," said Chan.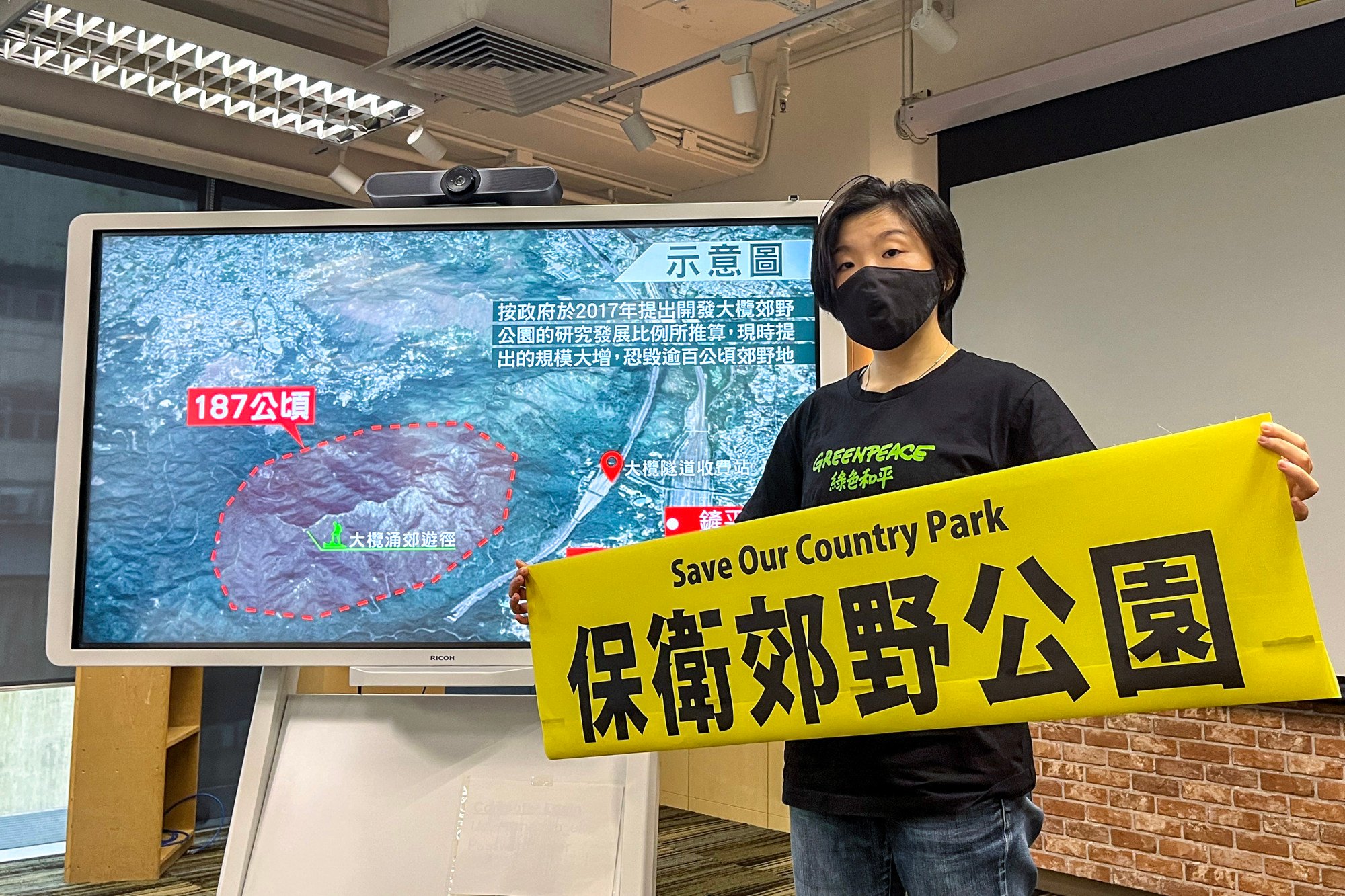 Greenpeace said that estimates based on the recently built Queen's Hill Estate in Fanling, which has 12,000 public rental units, suggested development at Tai Lam would mean construction of about 38 buildings and some community facilities on around 40 hectares (99 acres) of land.
Greenpeace highlighted a 2017 proposal by Leung Chun-ying, a former chief executive, to build 7,500 homes in 40 hectares of two country parks, including Tai Lam.
The environmental group said their calculations suggested the proposal would have meant the development of 187 hectares of Tai Lam, 3 per cent of its 5,412 hectares.
Greenpeace claimed the proposal would have involved the removal of hills and hiking trails, blocked views in Yuen Long and created light and noise pollution.
The Housing Society was responsible for conducting a study on the 2017 proposal, but it was dropped by his successor Carrie Lam Cheng Yuet-ngor because public consultation in 2018 failed to get a majority in favour of the development of country parks.
"The government has not respected the public consensus reached in the land debate," Chan said. "Brownfield sites have much lower ecological values. Why not study and develop these damaged lands first, instead of turning to country parks?"
But veteran surveyor Lau Ping-cheung, who supported Leung's proposal, disagreed as brownfield site development involved relocation arrangements that took a long time.
"A balance should be struck between development and conservation when the city's 7.4 million people are homes on just 7 per cent, 76 sq km, of its land mass," he said.
Chief Executive John Lee Ka-chiu earlier said the government would look at different land supply options, including the use of green belt land and public-private cooperation before it considered the fringes of country parks.
Chinese President Xi Jinping last month laid down expectations for the new administration, saying Hong Kong residents wanted bigger, affordable flats and the new government must solve people's livelihood problems.