Coronavirus: Hong Kong 'actively considering' scrapping hotel quarantine, health chief says, but calls for cautious attitude towards case numbers
Secretary for Health Lo Chung-mau says opening up is 'right direction' for city, but warns recent festive holiday could mean fewer people got tested
Civil service chief Ingrid Yeung and home affairs minister Alice Mak join outreach programme to promote vaccine uptake among elderly
Hong Kong's health chief has said the government is "actively considering" scrapping hotel quarantine for overseas arrivals, sounding a cautiously optimistic note on
stabilising
daily Covid-19 caseloads.
Secretary for Health Lo Chung-mau told a radio programme on Saturday that recent infection figures and sewage samples showed encouraging signs, but also warned that a previous long weekend might mean fewer people got tested, while there was a higher risk of transmission from family gatherings.
"The figures for the past week seem to have reached a trend indicating a plateau, but there was also the Mid-Autumn Festival holiday," Lo said, adding that combined factors might still lead to fluctuations, and more scrutiny of the figures was needed.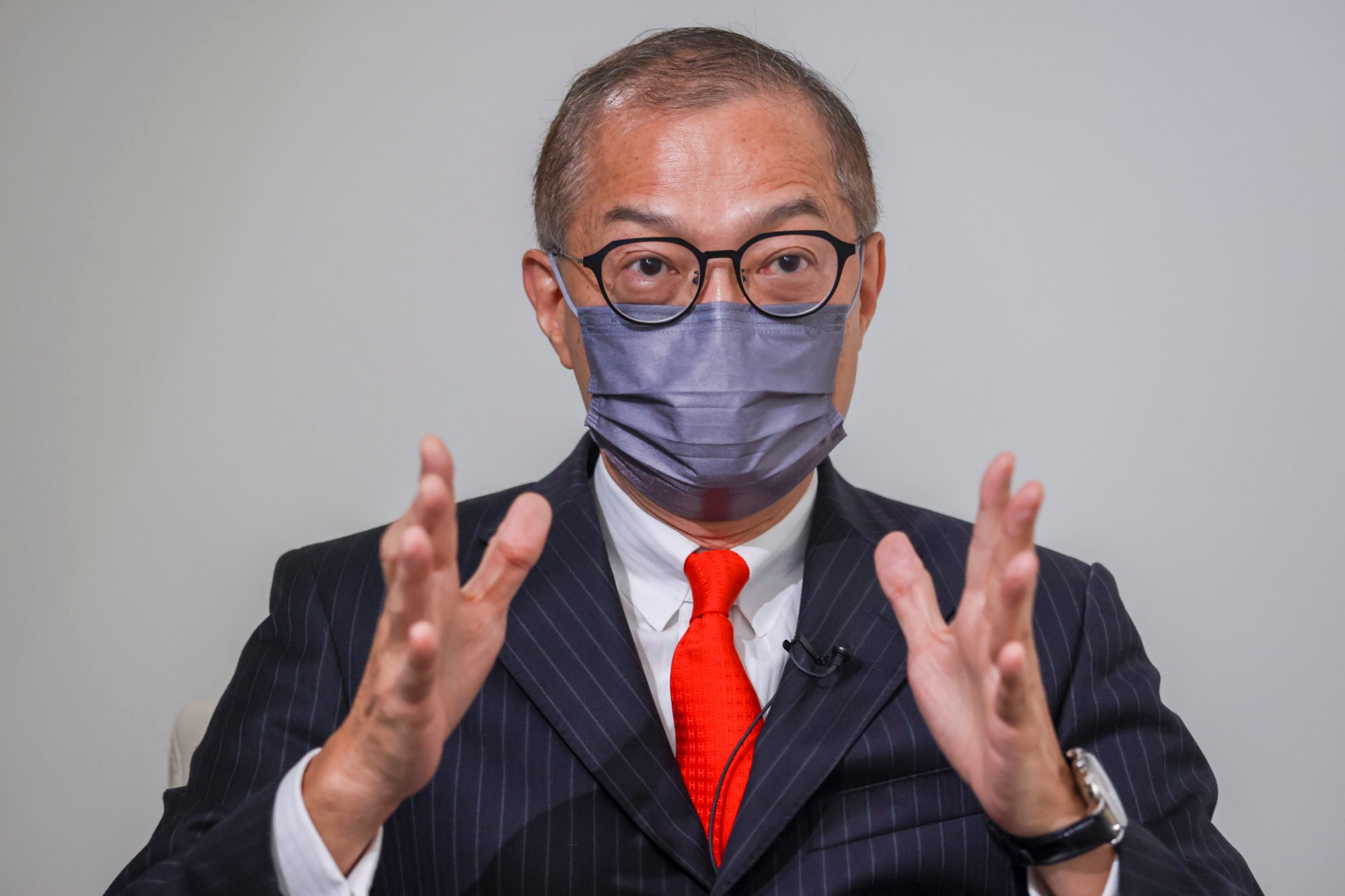 Despite the coronavirus transmission rate in Hong Kong falling to below one for the first time in a month, the number of daily infections has hovered around the 8,000 mark for three days, with the city logging 8,278 cases on Saturday, 129 of which were imported.
Sixteen more deaths were also recorded, bringing the total number of related fatalities up to 9,868, while the overall infection tally stands at 1,700,173.
Dr Albert Au Ka-wing, of the Centre for Health Protection, said there was no "obvious surge" in the number of cases over the past week since the Mid-Autumn Festival holiday last Saturday.
"We need to observe for a few more days or perhaps a week to see if the pandemic has plateaued, or even eased. But we don't have a clear picture at the moment," he said.
Lawmakers Stephen Wong Yuen-shan and Chan Kin-por, who serves on the government's top advisory body, the Executive Council, also tested positive for Covid-19 on Saturday.
Earlier in the same day, health minister Lo said virus loads picked up in sewage samples had plateaued – and in some cases dropped – although he cautioned that the August surge was also followed by a dip in sewage viral load.
Asked if Hong Kong was ready to relax quarantine measures for inbound travellers ahead of several international banking and sporting events in November, Lo said it would be in the right direction for the government to further relax rules, although this had to be done carefully to avoid policy flip-flops.
Quarantine rules were last eased in August to a "3+4" scheme, which entails three days in hotel isolation and four under medical home surveillance with limited movement citywide. This was scaled down from an initial week-long hotel quarantine.
Calls to ease the current arrangement further to a "0+7" scheme, scrapping hotel quarantine, have been gaining steam, with rival cities such as Singapore already ditching quarantine measures for travellers.
"Is it going to be '0+7'? The government is actively considering," Lo said on Saturday. "Our direction is definitely to connect with the world."
Pressure on authorities to further ease travel curbs has also come from some of Hong Kong's most influential figures, such as former chairman of property giant Wheelock Peter Woo Kwong-ching.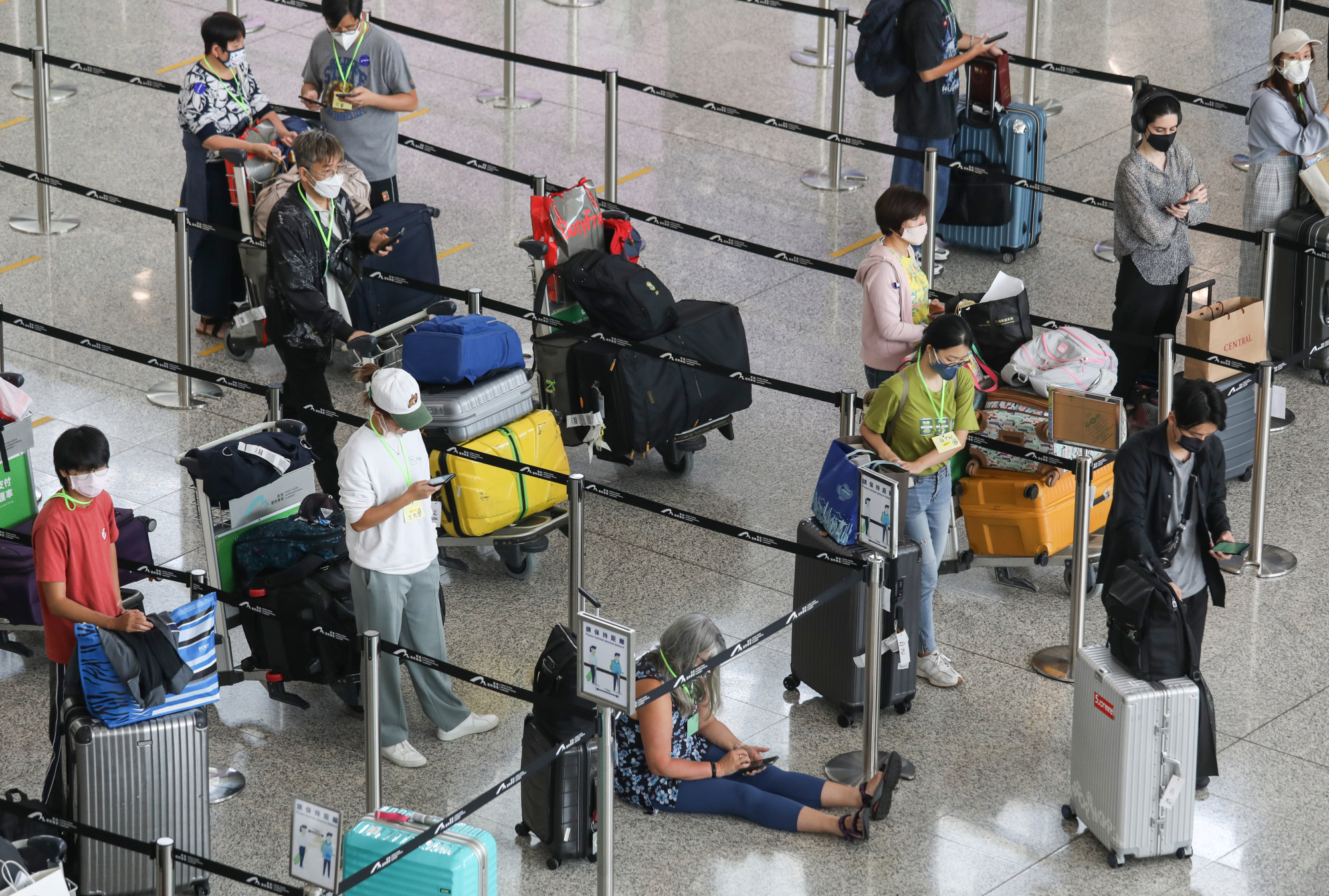 But Lo urged the public not to view matters as a "zero-sum" game even though the city had been juggling with the need to open up while still observing Beijing's zero-Covid policy. He likened the situation to an individual balancing the needs of family and work.
Lo said since switching to the "3+4" scheme, statistics showed no arrivals had flouted rules to dine in restaurants or enter other restricted premises.
With a surge in cases across the border, Shenzhen originally planned to slash its daily quarantine quota for Hong Kong arrivals by half to 1,000. But Lo said authorities across the border had noted their facilities could handle 1,500 arrivals.
He stressed again that it was important for the public not to see the coronavirus as the flu, and to maintain awareness on issues such as the need for a high vaccination rate.
Lo has been locking horns with health experts over the past week on whether the current variant of the virus is as deadly as depicted by the government.
Authorities have repeatedly linked the prospect of a full reopening of borders to the city's vaccination rate, pointing to the low number of inoculations among the elderly.
Just 53 per cent of residents over the age of 80 are triple-jabbed, while slightly more than 70 per cent of those between the ages of 70 and 79 have received three doses.
Among Hongkongers aged between 40 and 59, some 80 per cent have been inoculated with three shots.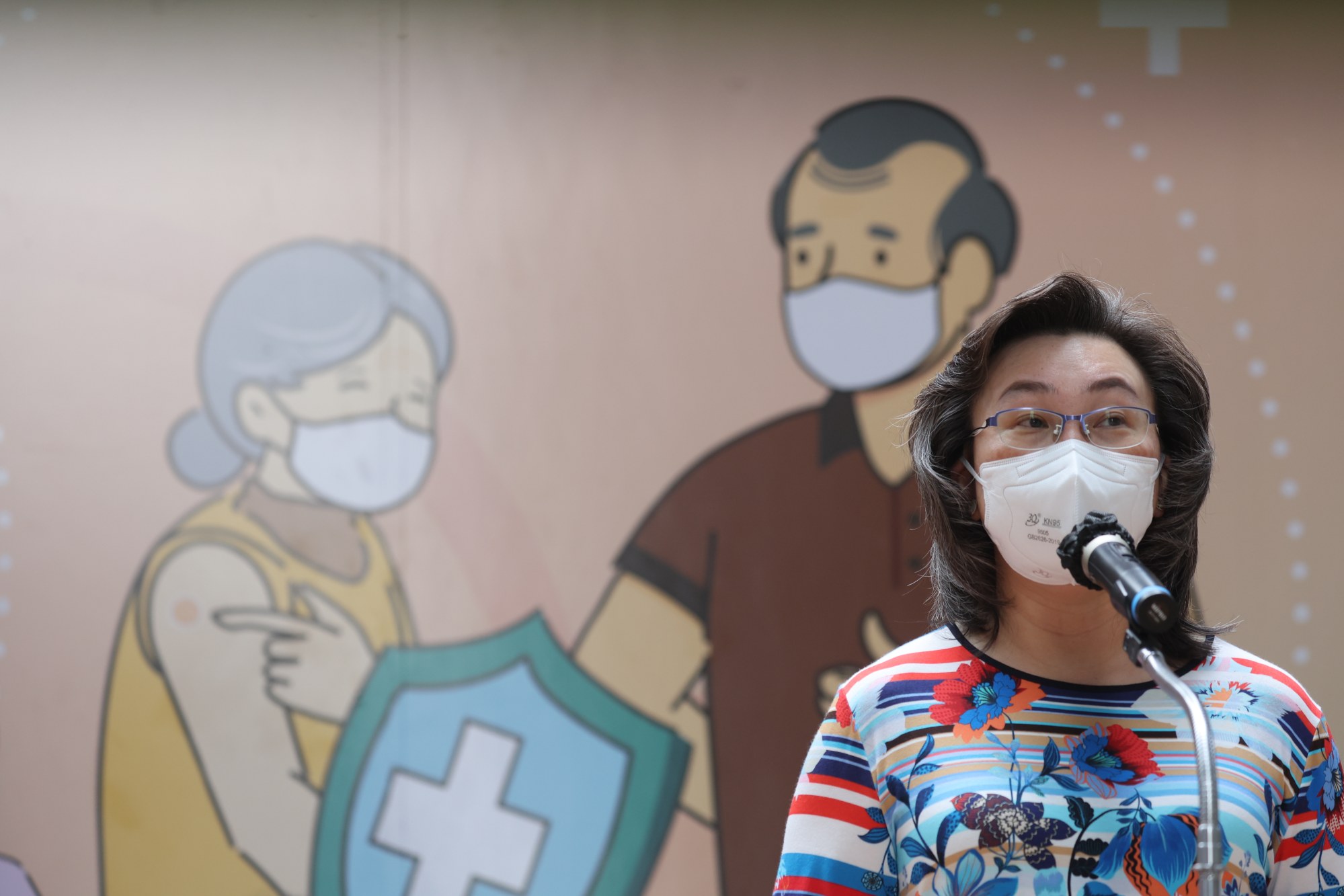 As part of efforts to convince residents aged 70 and above to get vaccinated against Covid-19, Secretary for the Civil Service Ingrid Yeung Ho Poi-yan and home affairs minister Alice Mak Mei-kuen led a team of civil servants to the Tsz Hong and Tsz Man housing estates as part of a two-day outreach programme.
"Against all odds, we do our best and walk that extra mile to convince elderly residents and those who have not been vaccinated to get jabbed with the proper dosage in time," Yeung said, adding that the government's outreach programme had since served more than 40,000 people.
Mak said her bureau had teamed up with various district groups and schools to organise more than 40 events centred on promoting vaccinations.
Separately, Secretary for Transport and Logistics Lam Sai-hung said he had been in touch with airlines to ensure flight schedules would pick up gradually to avoid chaos when Hong Kong eventually opened.
He voiced hope the city would fully reopen its border with mainland China next year, if not sooner.