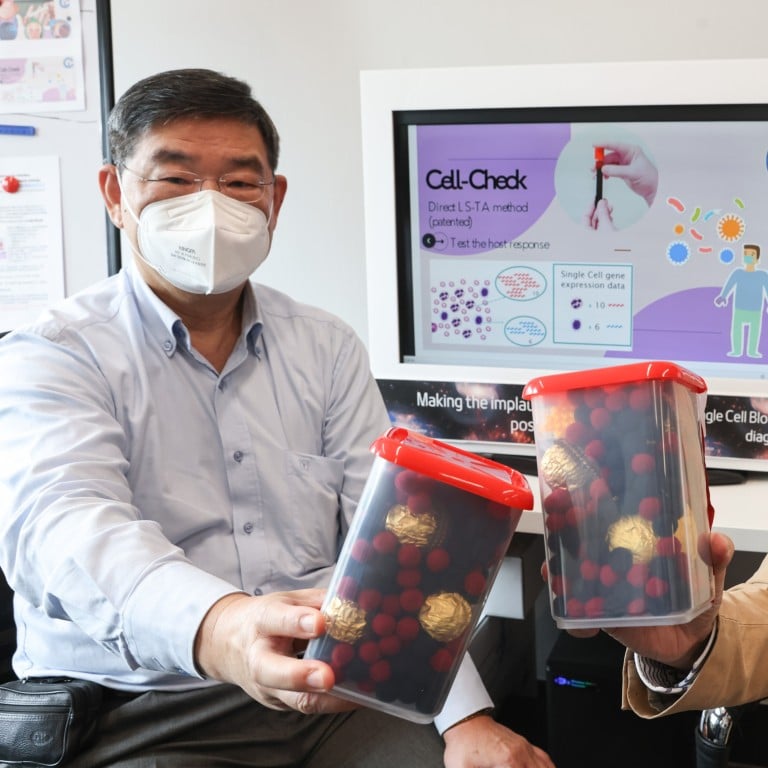 Hong Kong hi-tech start-up finds faster, cheaper test to pinpoint causes of fever and improve treatment
Cell-Check rapid blood test will help doctors find the cause of fevers faster and speed up diagnosis and treatment, company says
Research team led by Chinese University professors say new technique can also be used to help boost the fight against cancer
A Hong Kong start-up has invented a new rapid blood test to pinpoint the causes of fever after they became worried about elderly patients who had to wait for days or weeks for public hospitals to confirm if they were infected with serious illnesses such as pneumonia.
The researchers from Cytomics said they hoped the new technology could be used in hospitals to ensure faster diagnosis, as well as for the triage of patients to ease the pressure on public healthcare.
The team was led by Chinese University chemical pathology Professor Nelson Tang Leung-sang and computer science emeritus professor Leung Kwong-sak.
"The main causes of fever are bacterial infection, viral infection and tuberculosis," Tang said. "Currently, it could take days or weeks to find out which kind of bacteria had infected the patient, and up to a month for diagnosing tuberculosis. We need a quicker alternative."
Tang said he noticed that thousands of patients queued up at public hospitals every day and many of them were suffering from fever.
Fever is a symptom of relatively minor illnesses such as colds and flu, but Tang warned that it could also be an indicator of more serious conditions such as Covid-19.
Tang said that there were many types of cells in a blood sample and scientists had struggled to find a test method which targeted monocytes, a cell which reacted to viral and bacterial infections.
But the team found a method, dubbed Cell-Check, which could produce a result in about three hours.
Tang said the efficiency of Cell-Check, created after the team combined chemical pathology, machine learning and big data, was comparable with the time needed for coronavirus polymerase chain reaction (PCR) test results.
"It's like asking the cell 'what's wrong?' If the patient is positive to the bacterial infection test, medical professionals can prescribe antibiotics," Tang explained.
"If the result is negative, the blood sample would be tested for tuberculosis. Confirmed tuberculosis patients would need to be isolated, and their close contacts would need to be tested too."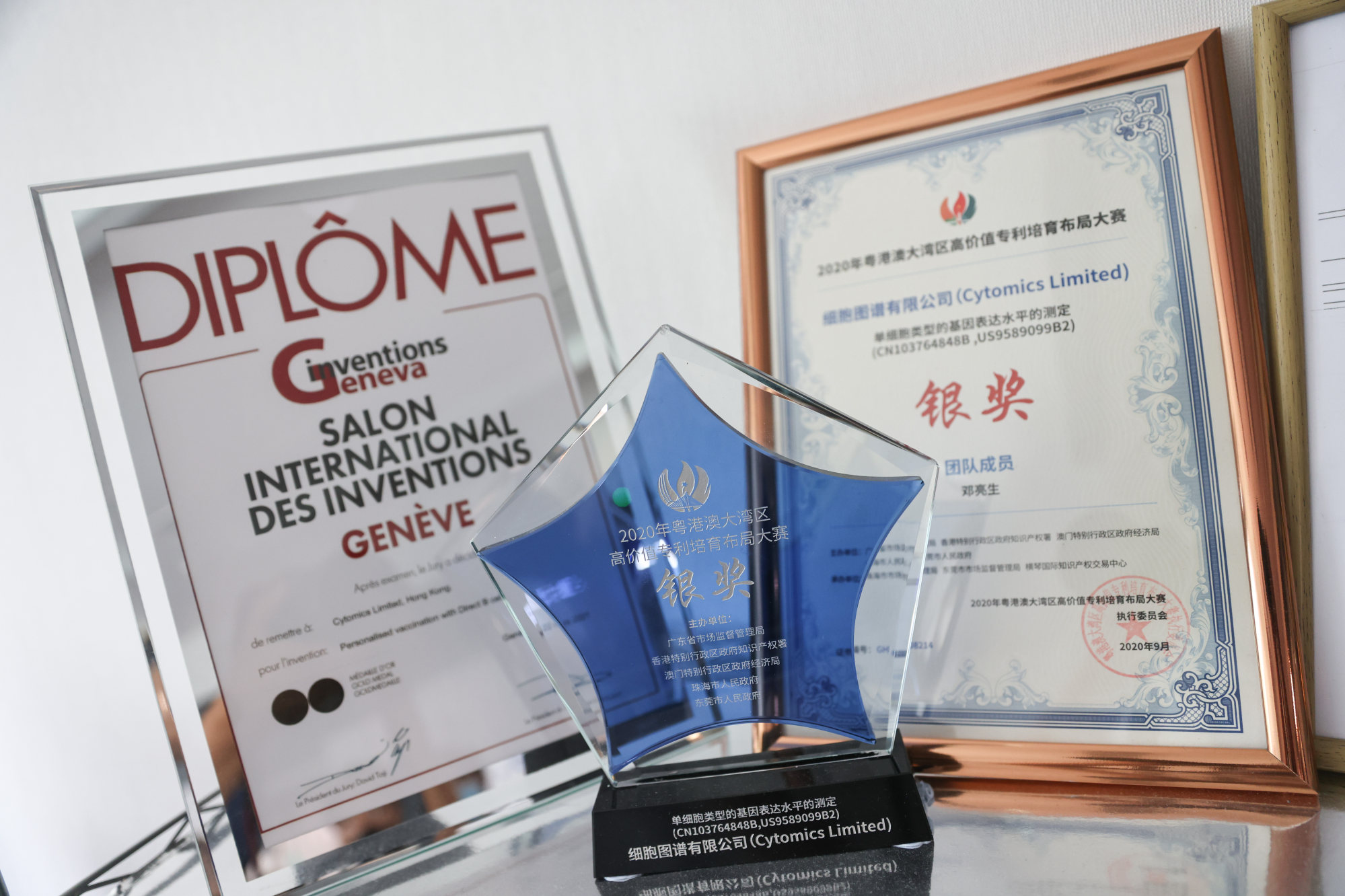 Tang added that if a patient's blood sample tested negative in both cases, they would need to be tested for other viruses.
"The test can also help doctors to prescribe the right kinds of drugs. If a patient is confirmed not to be infected by bacteria, virus or tuberculosis, he or she could just have been allergic to a certain medication. Such allergies can be treated with steroids," he said.
"But if you give steroids to patients suffering from infections, it could make things worse."
Leung said that finding the right prescription fast was crucial in acute bacterial infections such as sepsis.
Tang said that conventional cell-sorting tests were more complicated and could cost at least HK$1,000 (US$127) per sample. But he estimated the new method would cost about HK$100 as it mainly targeted monocytes.
He added that, as the new technology had already been patented, the reagent kit could be produced and introduced to doctors next year.
"The general application of the new technology would be subjected to several more years of further regulation and clinical approval," Tang said.
He added the technology could also be applied to help treat other illnesses such as cancer.
Tang explained that some people had a stronger resistance to certain kinds of cancer and if blood samples could be tested for immunity, doctors could decide which patients needed specific cancer vaccines.
He said it was hoped to promote the technology at start-up fairs, such as Chinese University's entrepreneurship day later this week.
Cytomics last year won a gold medal at the Geneva International Exhibition of Inventions and was awarded a silver medal at the Guangdong-Hong Kong-Macau Greater Bay Area patents competition in 2020.