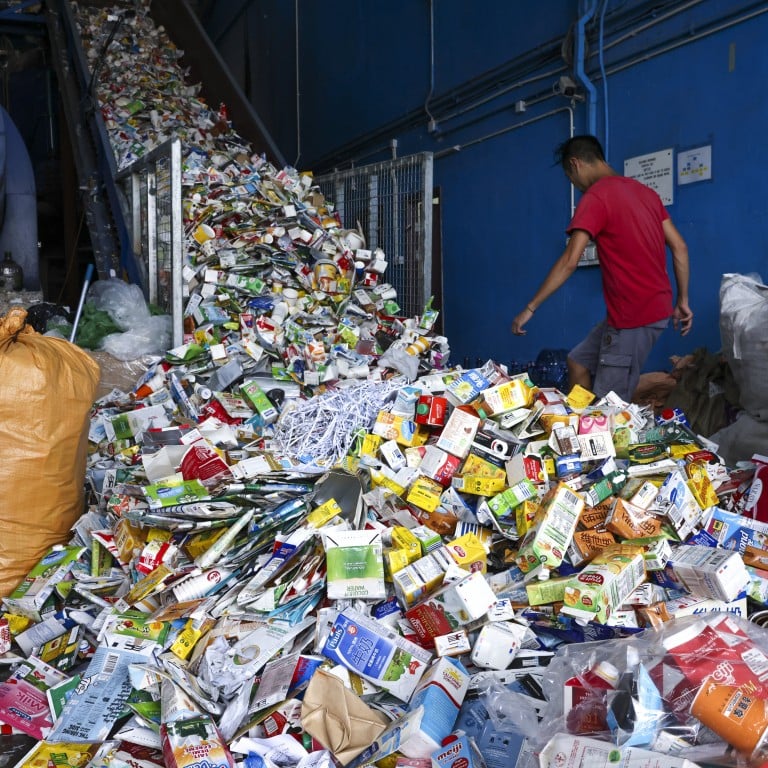 Hong Kong recycling row: operator Mil Mill says it will forge on with drinks carton collection, has not accepted 6-month lease extension from landlord
Company head questions sincerity of government-backed landlord science park, saying grace period dangled isn't new
Authorities say they are still finding alternative sites, but a backup plan if deal collapses would be to add equipment to other paper mills
Hong Kong's only drinks carton recycler has said it will continue to collect containers despite
warning
earlier that it would stop, with a six-month lease extension offered by a government-backed landlord yet to be accepted by the company amid a tenancy row.
The Environment and Ecology Bureau on Friday also expressed hope that recycler Mil Mill, run by Secure Information Disposal Services, could maintain its operations, adding authorities were still looking for alternative sites. The matter has sparked criticism of the city's commitment to recycling policies.
Harold Yip Man-ki, co-founder and executive director of Mil Mill, questioned the sincerity of landlord the Hong Kong Science and Technology Parks Corporation, which on Thursday offered the half-year grace period to the company until June 30, 2023.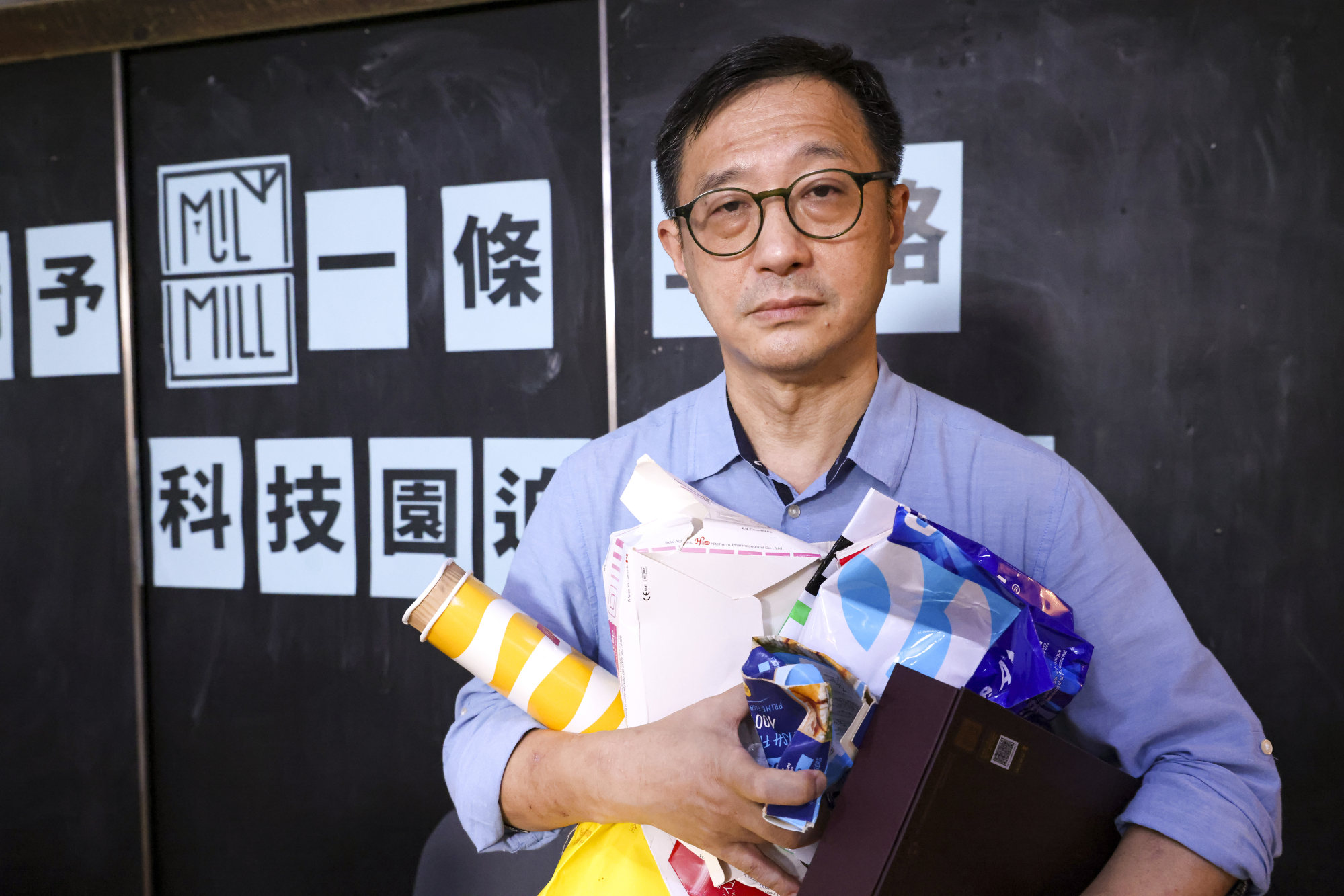 "When we had our first meeting, they already said they could offer a half-year extension. The CEO then said they could only offer three months, and now they are saying the lease can be extended for six months," he told a radio show on Friday.
"We do not think they have any sincerity at all."
Asked if his company would stick to a warning earlier this week to cease its operations on Friday, Yip said: "We have been collecting drink cartons from various collection points, housing estates and schools. We have never stopped."
He said while his plant might not be able to process all the cartons, the company would keep the remainder in storage until operations could be relocated, adding he was still considering the science park offer.
The recycler's lease for the 20,000 sq ft site at Yuen Long Industrial Estate, which is administered by the science park, is set to expire on December 31. It was earlier informed by park management the lease would not be renewed as a re-industrialisation project had been launched last year.
Mil Mill processes about three tonnes of drinks cartons gathered daily in a city-wide project led by the Environmental Protection Department called Green@Community, involving about 160 collection stations.
The recycler previously said Singapore, Hong Kong's long-time competitor, had invited it to set up a branch there.
Secretary for Environment and Ecology Tse Chin-wan said his bureau would proceed with a search for suitable sites for the company, as Mil Mill had rejected three proposed locations.
"Of course we hope to offer help and support to Mil Mill to the greatest extent but I also understand that the science park also has its restrictions and difficulties," Tse told the same programme.
"We really hope Mil Mill can continue their service in Hong Kong as it is a company that has a lot of heart."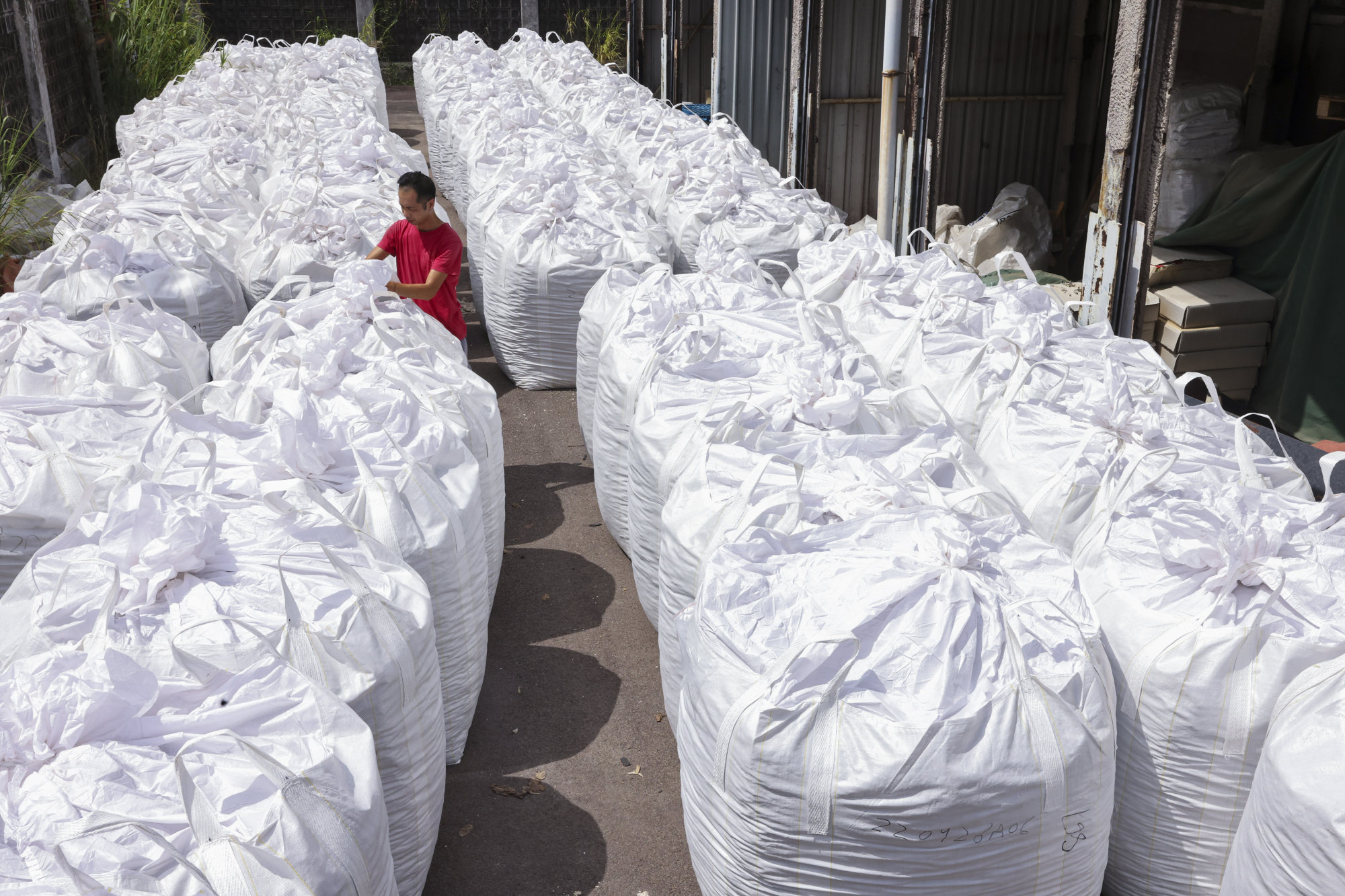 Tse said a large-scale paper mill would begin recycling drinks cartons in the Tuen Mun EcoPark in 2025, adding that if Mil Mill declined the new offer, authorities would look for contractors who were up for the task in the meantime.
He said additional machines could be installed in existing paper mills, which could be done in "a few months".
But Yip said authorities had only called once telling him there were three plots of land that his operations could move to, arguing he would be "impressed" if other paper mills could set up the equipment in such a short period as it took his team nine months to construct their facility.
Jacky Lau Yiu-shing, director of the Hong Kong Recycle Materials and Reproduction Business General Association said it was possible to install extra equipment for recycling drinks cartons at paper recyclers. But he warned that all existing paper recycling facilities in the city had limited room.
"It is not that simple. It requires pulping and a huge water tank to process the waste produced by the drinks cartons," he said. "I can be sure no companies can meet the standards."
Lau added it would cost about HK$3 million (US$382,160) and six months for existing paper recyclers to get prepared to handle one or two tons of such waste daily.
"No one will do it. Even for Mil Mill, the profits are little. The value of paper is not high," he noted.