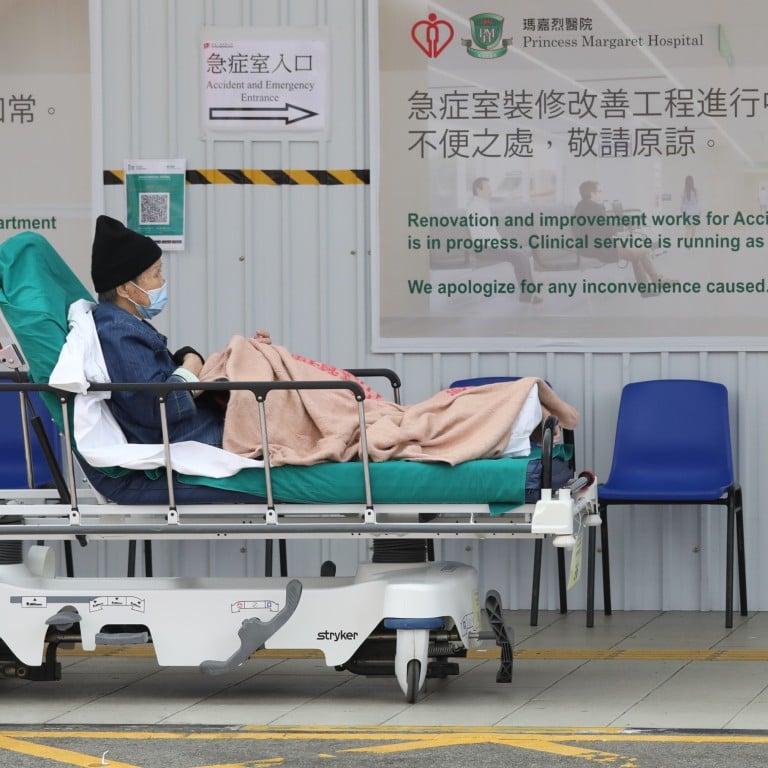 'Biggest healthcare reform in a decade'? John Lee expected to reveal separate primary authority to ease burden on Hong Kong's public hospitals
Major move to boost community healthcare could be announced by chief executive in policy address
New statutory body expected to have own funds and power to make decisions independently
Hong Kong will create a new primary healthcare authority with an independent budget to ease the burden on the public sector, a move medical industry veterans describe as the biggest reform in a decade, the Post has learned.
This could be a highlight of Chief Executive John Lee Ka-chiu's maiden policy address on 19 October, sources said, adding the city's primary care blueprint will offer more support for community-based training of nurses and encourage closer collaboration between medical and social care professionals.
"I am full of hope," said family medicine specialist Dr Donald Li Kwok-tung, chairman of the Elderly Commission, when asked to comment on the expected change.
"For too long, care in Hong Kong has been too focused on hospitals rather than in the community. With this change in the funding and incentive structures, Hongkongers will enjoy a much wider spectrum of services and hopefully, better health as a result."
Primary healthcare is the first point of contact for individuals and professionals, focusing on health promotion, disease prevention and management, and supportive care. Successful primary healthcare ultimately reduces the burden on hospitals.
A high-level steering committee on primary healthcare development and a pilot district health centre scheme was announced by previous city leader Carrie Lam Cheng Yuet-ngor in her first policy address in 2017.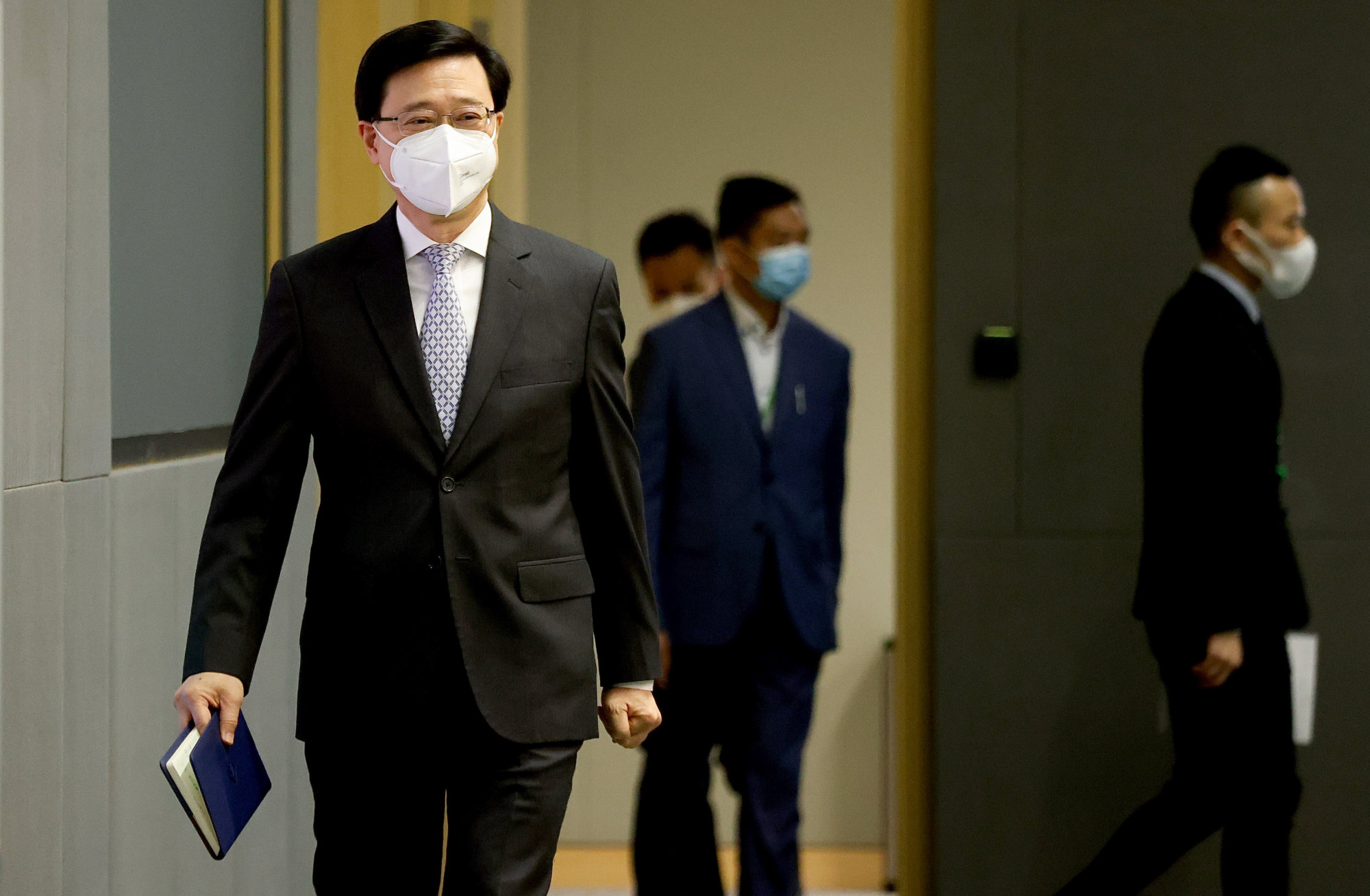 Since 2019, district health centres and smaller "DHC expresses" have been set up in all 18 districts, providing a range of services from health assessments to promoting diet and exercise, help with managing chronic diseases and rehabilitation for stroke patients.
The previous administration also promised a comprehensive primary care blueprint, but its publication was delayed towards the end of this year, due partly to disruptions caused by the Covid-19 pandemic.
Ahead of its release, two sources familiar with the policymaking process said the new authority would be dedicated to primary care.
One source said it would not be as big as the Hospital Authority, which manages 43 public hospitals and has an independent board and a large budget.
"But it will be a statutory body, with funds and sufficient power," the source said.
The other source said it was crucial to note that the new body would have its own budget. "That will give it strategic spending power to decide where to purchase and provide services without having to look over its shoulder to the Hospital Authority," the source said.
Elderly Commission chairman Li said district health centres staffed by nurses, physiotherapists, dietitians, social workers and other health workers were often criticised for being underused.
Their target group of elderly residents largely prefer to rely on their old networks of medical support seeing doctors or NGOs they were familiar with.
"A lot of Hongkongers, especially the elderly, still believe health is all about finding a doctor when you are sick. If there are no doctors at the district health centres, they don't see the point of going there," he said.
Instead of doing more to encourage residents to use the centres, he said, some private operators resorted to merely shuffling their existing clients to go there.
"With an independent budget, hopefully the new authority can invest in more services and grow the pie of users, so more residents will be primary health-conscious and benefit from it," Li said.
Hong Kong has been spending more on primary health in recent years, amounting to HK$21.3 billion (US$2.7 billion), under a fifth of the total health budget, in 2020-21.
The strain on the public healthcare system is reflected in the growth in the number of chronic patients to about 1.8 million or almost a quarter of the population in 2020, according to the latest available official data.
According to one of the sources, another area to be revamped is the training of healthcare professionals, with new and existing practitioners receiving subsidies for courses in primary care.
Li said if health workers saw better pay and career prospects with more professional recognition, they could be encouraged to specialise in community care, in elderly centres for example, rather than aim mainly for traditional hospital settings.
Anders Yuen Chi-man, chairman of the Association of Hong Kong Nursing Staff, agreed that the training of nurses had been too focused on hospitals.
"More emphasis has to be placed on health promotion and disease prevention," he said.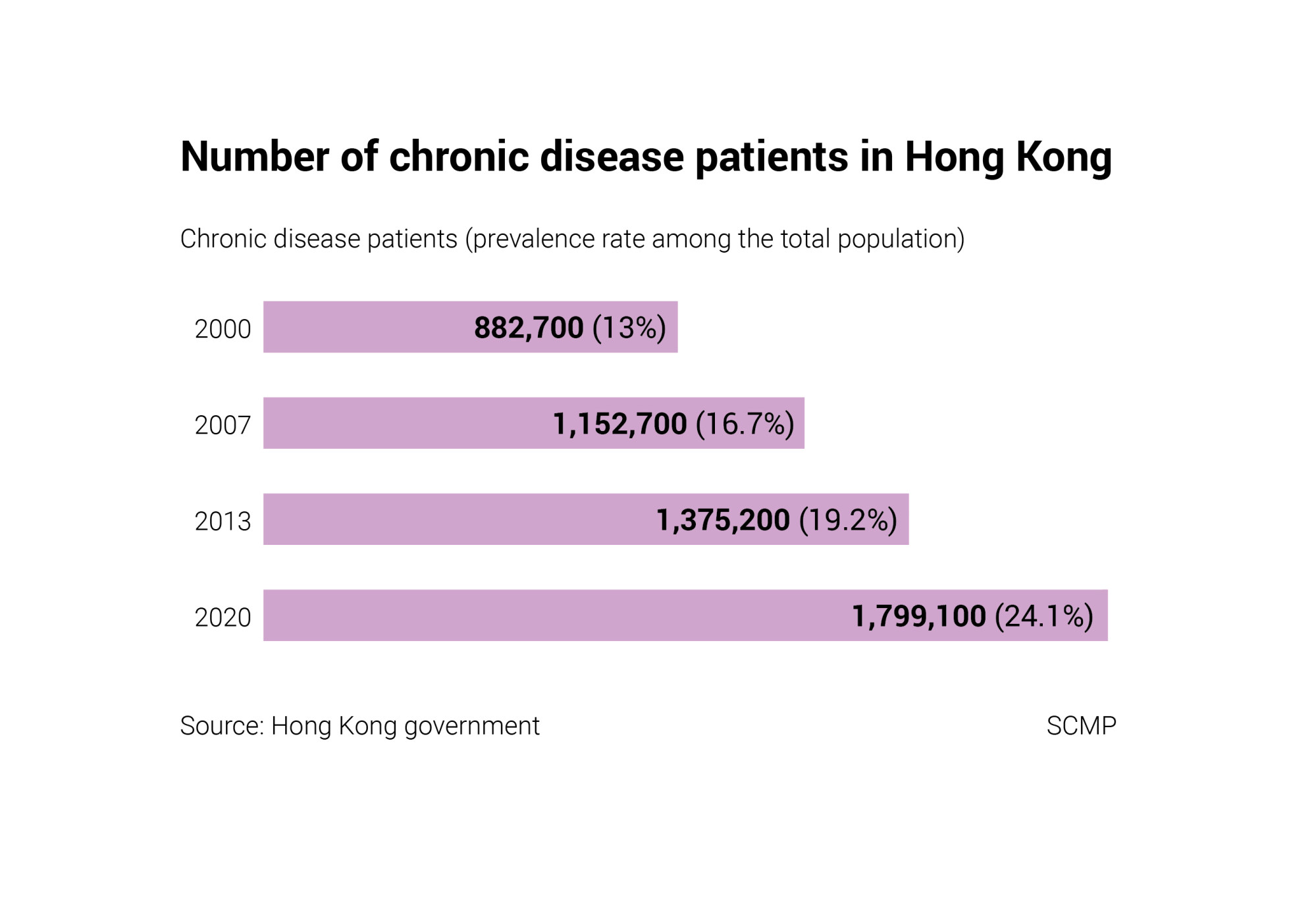 While welcoming the creation of a new primary care authority, he said its roles and responsibilities should be set out clearly.
"District health centres are currently under the Health Bureau, while the Department of Health has social hygiene and health promotion branches, and the Hospital Authority also runs elderly service centres," he said. "Whether the new authority will take charge of all that, and how the synergy with other agencies will work, is a big question."
Veteran patient rights advocate Tim Pang Hung-cheong, of the Society for Community Organisation, also welcomed having a new authority, saying: "It's the biggest reform in a decade after the last consultation on healthcare reform in 2010."
To advance primary care, he said, the city had to move away from a "doctor-centric" view of health.
"Nowadays, Hongkongers want a network of health providers with multiple points of entry, to seek information from nutritionists, dietitians, occupational therapists and the like, rather than relying only on doctors," he said.
He also voiced hope new authority would be backed by sufficient funding to be effective.
"Things like free health screenings for those aged 45 and above can transform the landscape and truly put health on people's minds," he said.
Additional reporting by Olga Wong and Sammy Heung