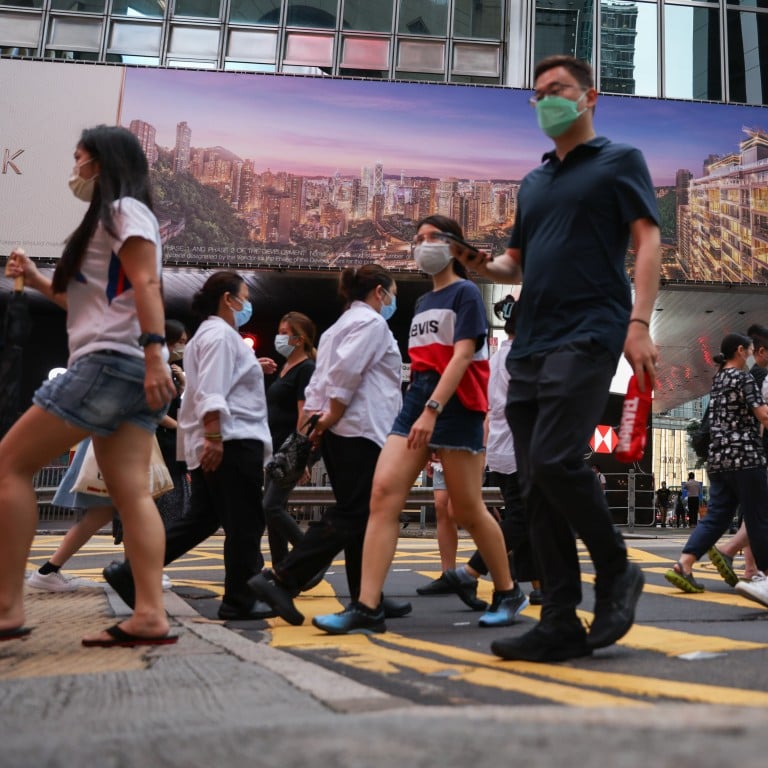 Coronavirus: scrap 4-person cap on public gatherings, focus measures instead on preventing severe cases, Hong Kong experts urge as city nears 1,000th day in pandemic fight
Medical experts call for four-person cap on public gatherings to be removed
Study finds taking antiviral oral pills molnupiravir and nirmatrelvir-ritonavir can reduce risk of death among hospitalised patients with Covid-19
Hong Kong should scrap its four-person cap on public gatherings and focus Covid-19 measures on preventing severe cases, medical experts and government advisers have said as the city nears the 1,000th day of its battle against the pandemic.
Microbiologist Dr Ho Pak-leung, head of the University of Hong Kong's centre for infection, on Monday suggested that authorities relax restrictions targeting both inbound arrivals as well as local communities.
He noted the city would clock 1,000 days in its war with Covid-19 on October 18, after recording its first infection on January 22, 2020.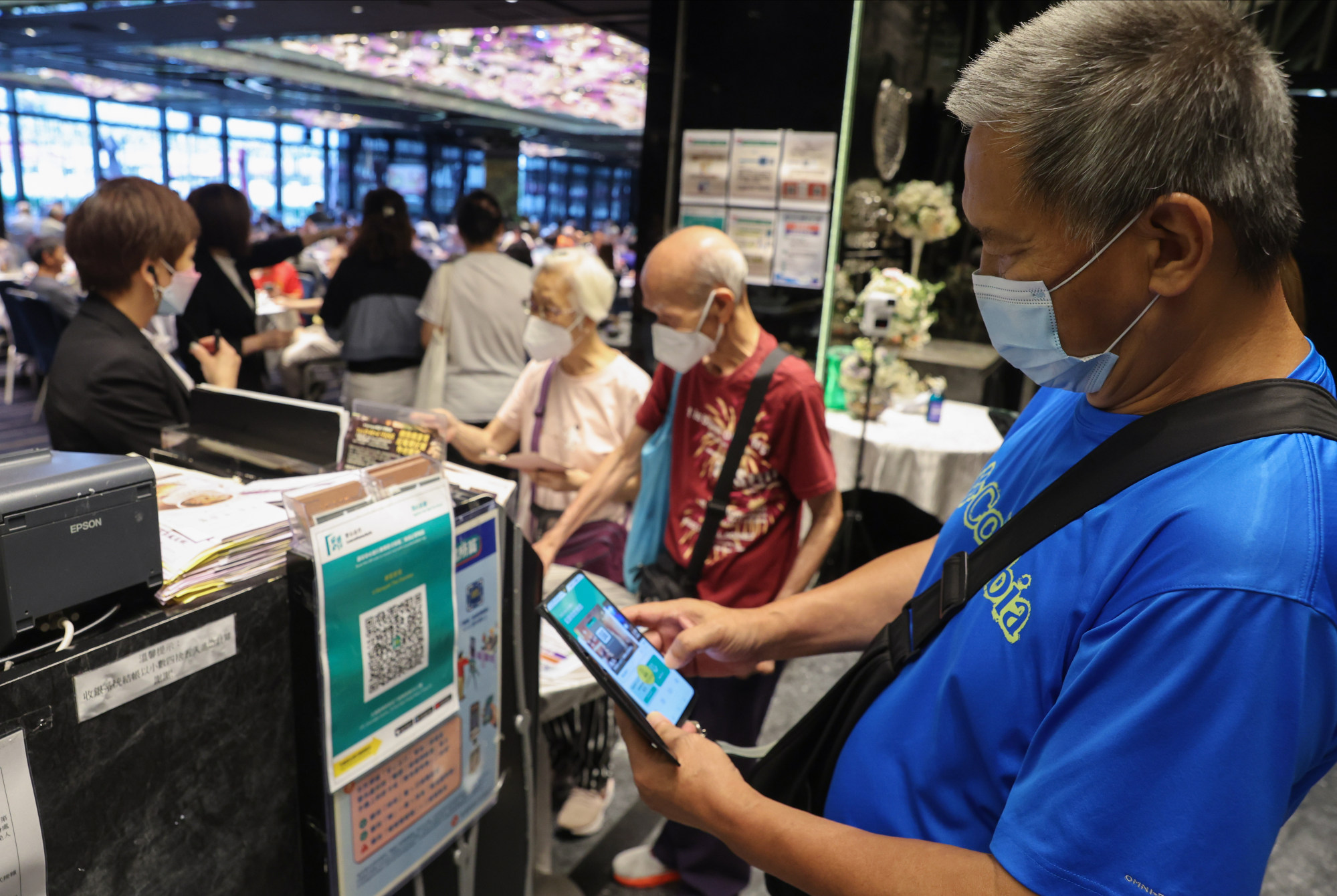 "It is a significant milestone … We hope to fully relax [Covid restrictions]," he told a radio programme.
Measures he suggested suspending included the ban on more than four people in public group gatherings, as well as a function on the government's "Leave Home Safe" risk-exposure app which required visitors to scan QR codes before entering dining and other premises and alerted people if they had visited places with infections.
Leung Pak-yin, a former chief executive of the Hospital Authority, also questioned the four-person cap on public gatherings.
"Activities and occasions like banquets, ball games, working out [at gyms], drinking [in bars], singing karaoke allow more than four people. Daily public transport on the MTR and bus exceeds four people for sure," Leung wrote on Facebook.
"Why can't you wear a mask and go out with your friends and family? From the perspective of epidemic prevention, it seems unreasonable and illogical," he said, urging authorities to adjust the rules or provide stronger rationales to ease doubts.
Government pandemic adviser Professor David Hui Shu-cheong also agreed that the cap on public gatherings could be dropped.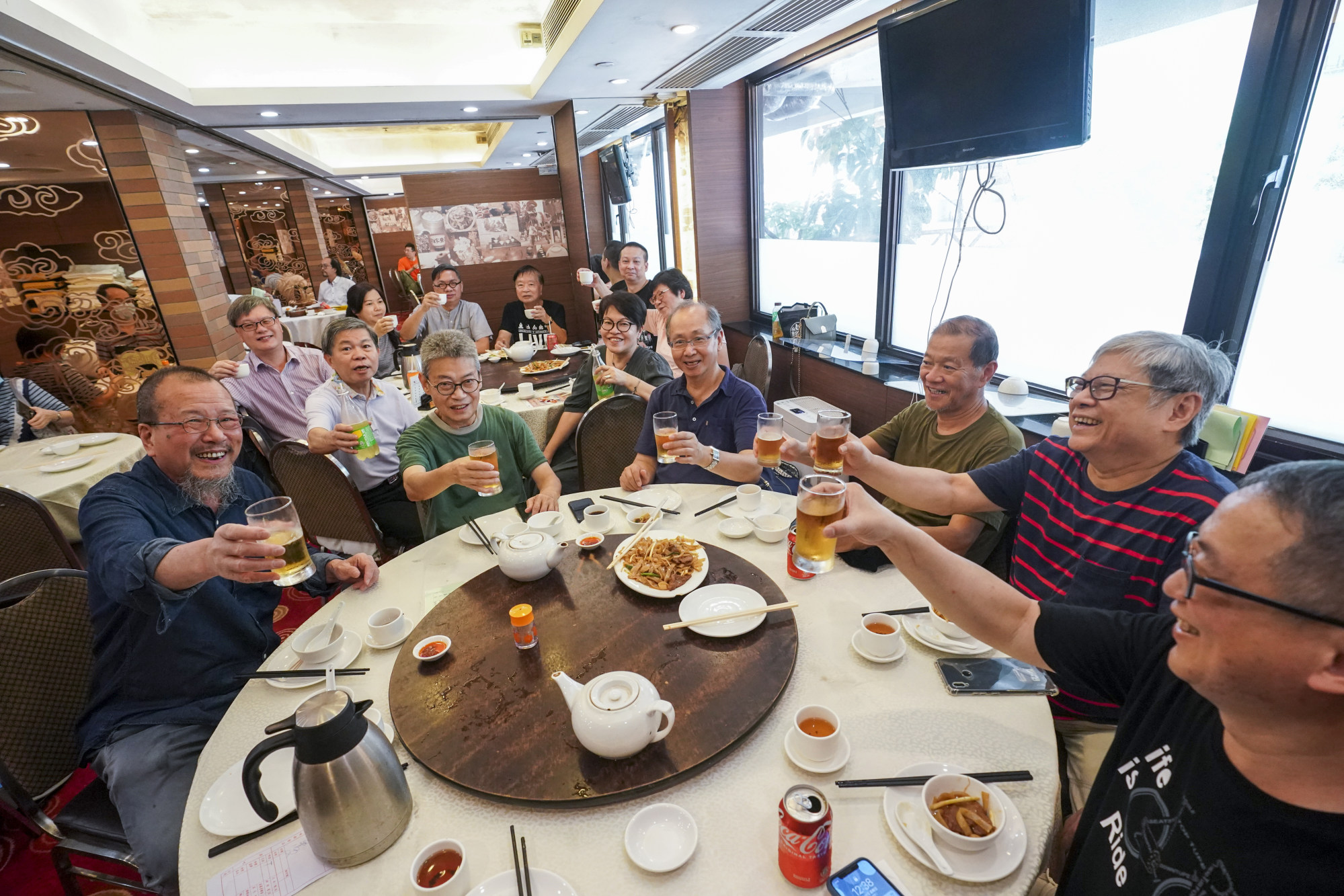 "It's high time to cancel the gathering ban and show tourists that Hong Kong is safe for visiting and sightseeing," he told the Post.
"If [gatherings of more than four people lead to higher transmission risks], why increase the number of people per table [at eateries] to 12?"
Fellow adviser Professor Ivan Hung Fan-ngai said the same, citing lower transmission risks in outdoors places.
The government last Friday announced that the cap on restaurant dining would be raised to 12 per table from eight, while six patrons, up from the current four, would be allowed per table at bars, and a maximum of 240 guests could attend banquets. The eased measures take effect on Thursday.
Despite the call for further relaxation, Ho said rules to prevent people from developing severe conditions should be retained, such as the vaccine pass scheme, which restricted the citywide movement of those who were not fully inoculated, and mask-wearing.
"I hope to give Chief Executive John Lee Ka-chiu a clear suggestion for his policy address that he should fully relax the measures targeting both inbound arrivals and local communities, and only retain those that prevent severe cases," he said.
Ho said he expected the government to announce the move to a "0+0" arrangement – no quarantine or home medical surveillance – for overseas arrivals on October 19, when Lee delivered his first policy address.
He suggested replacing nucleic acid tests for arrivals with rapid antigen screening, as vaccinated overseas travellers had little chance of developing severe symptoms and the need for hospitalisation if infected in the city.
Hong Kong switched from a "3+4" arrangement – three days of compulsory quarantine in designated hotels plus four under home medical surveillance with limited citywide movement – to a "0+3" model last week.
During the three days of medical surveillance, arrivals are issued an amber QR code on the "Leave Home Safe" app, which allows them to move around the city but bars them from visiting most premises.
The city on Monday recorded 3,529 new Covid-19 infections, including 343 imported ones, and three more related deaths, bringing the overall tally to 1,776,409 cases and 10,176 fatalities.
In a separate development, a University of Hong Kong (HKU) study found that taking Covid-19 antiviral oral pills molnupiravir and nirmatrelvir-ritonavir could reduce the risk of death among hospitalised patients with mild or moderate symptoms by 52 and 66 per cent, respectively.
HKU researchers studied 1,856 patients at public hospitals who were prescribed molnupiravir and 890 who received nirmatrelvir-ritonavir between February and April this year, when the city experienced its fifth wave of coronavirus infections, and compared them with those who did not receive the medication.
The participants had been admitted to hospital less than five days after they developed Covid-19 symptoms, had no history of antiviral pill usage and did not require oxygen support.
The study, which was published in British medical journal The Lancet Infectious Diseases in August, showed that the pills could lower the risks of disease progression, viral load and the possibility of requiring oxygen therapy.
Currently, coronavirus patients aged 60 or over, as well as high-risk individuals and patients with chronic illnesses who are under 60, can get the oral drugs within five days after their symptoms emerge, regardless of their vaccination status.
Additional reporting by Oscar Liu