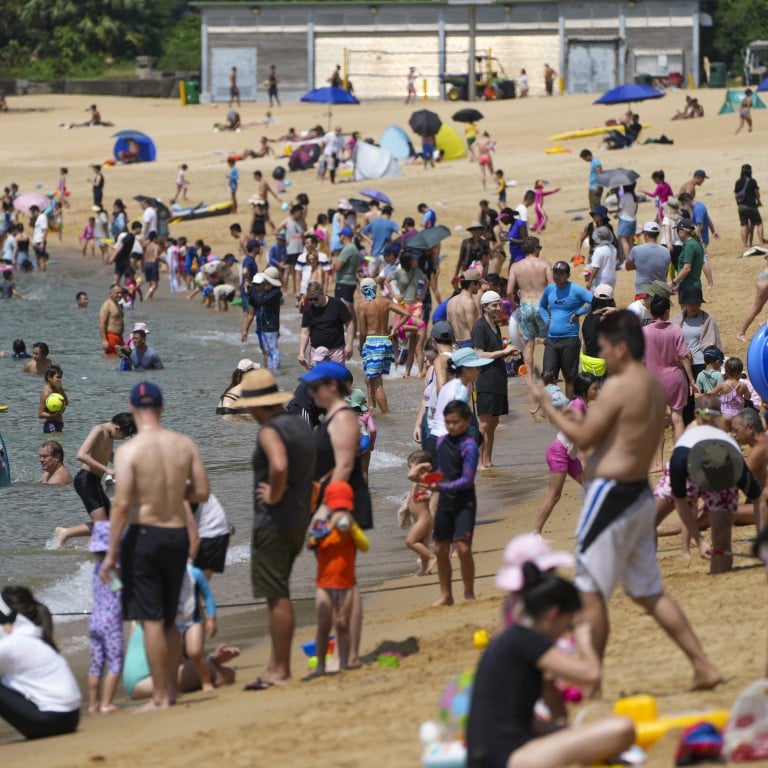 Mercury climbs to 33.5 degrees Celsius, setting record for hottest Chung Yeung Festival in Hong Kong
Hottest Chung Yeung Festival since records began in 1884, according to Observatory
'I have never experienced such heat on an October day,' says one hiker
Families sweeping graves in the hills of Hong Kong on Tuesday endured the hottest Chung Yeung Festival on record, as the mercury climbed to 33.5 degrees Celsius (92.3 Fahrenheit) at the height of the day.
The temperature hit 33 degrees at 2pm, breaking the record of 32.5 degrees set in 1959, and climbed to 33.5 degrees later in the day. Other parts of the city saw even higher temperatures, with the mercury hitting 35.9 degrees in Sheung Shui.
"It was the hottest Chung Yeung Festival since records began in 1884," the Observatory said. "A high-altitude anticyclone is bringing generally fine weather to southern China."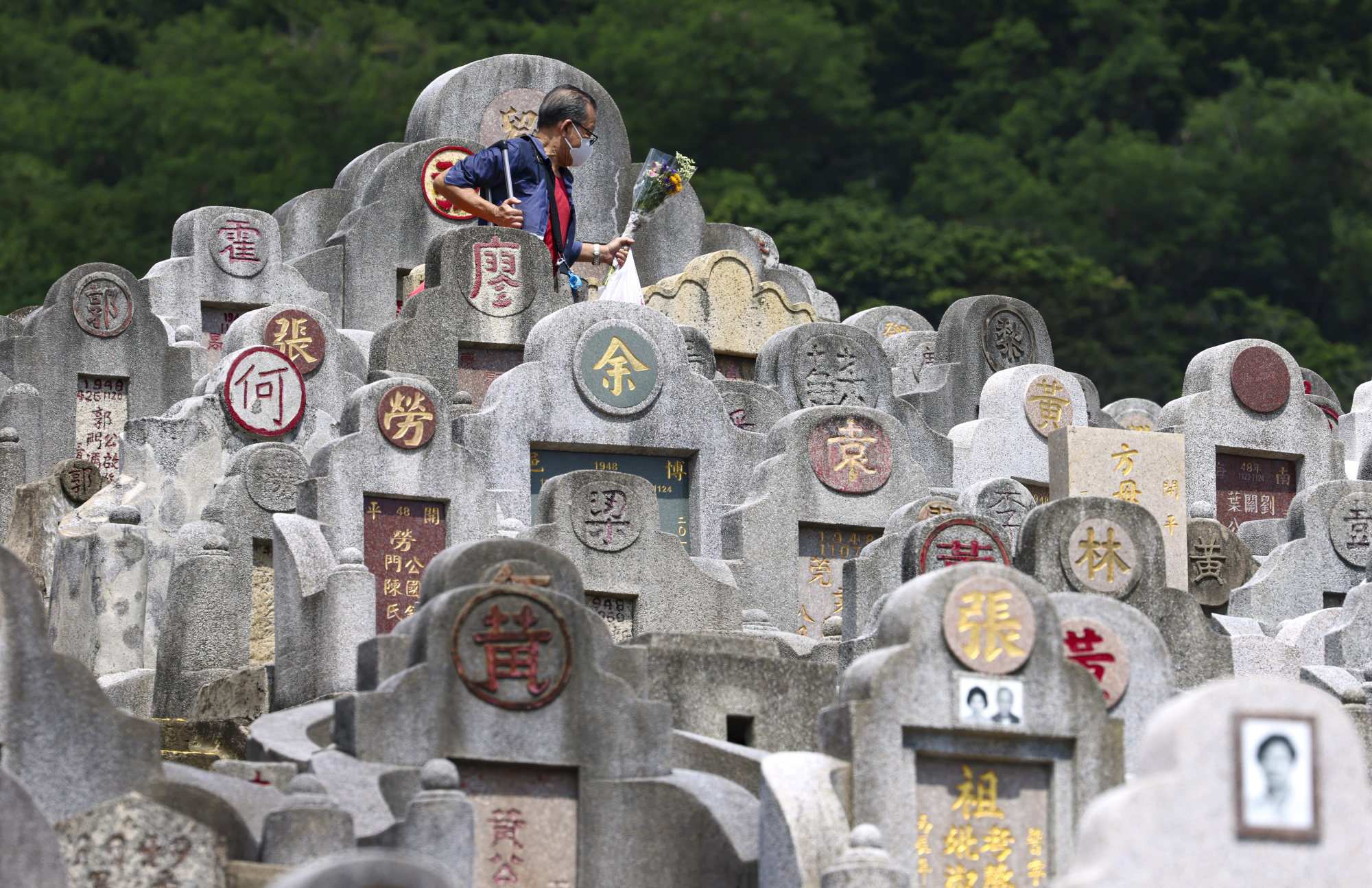 Due to a rise in air pressure in eastern China, a northeast monsoon was expected to reach the coast of Guangdong on Wednesday morning, bringing showers, the forecaster said.
Hong Kong has recently been met with exceptionally hot weather. Temperatures last month broke the record several times for the hottest day in September.
On September 13, the Observatory logged a temperature of 35.9 degrees, breaking a record of 35.3 degrees set just a week earlier, which itself toppled a record of 35.2 degrees set in 1963.
The festival, observed on the ninth day of the ninth lunar month, is a day for families to go hiking and visit the graves of their ancestors to clean them, repaint inscriptions and lay out food offerings and flowers.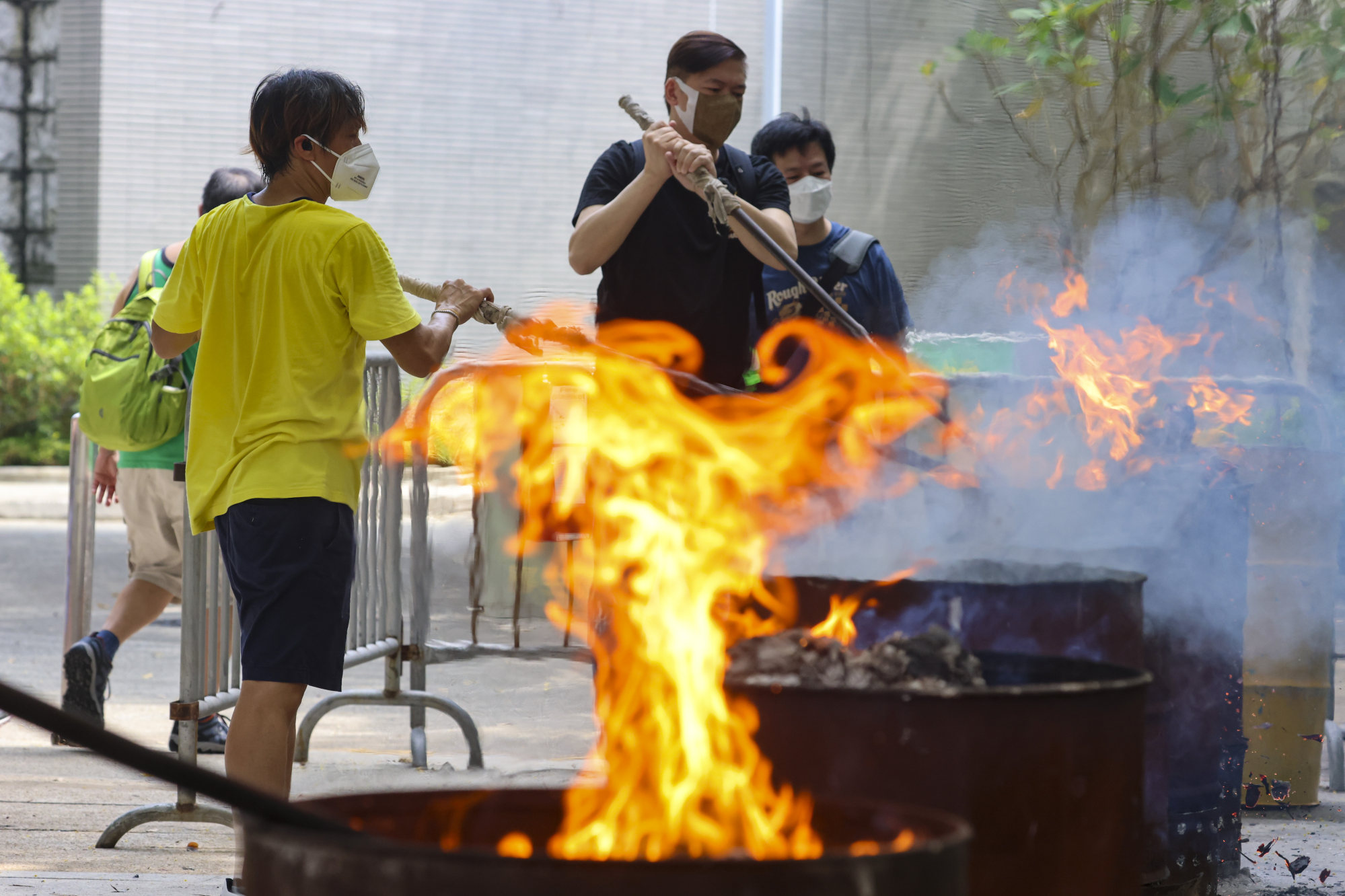 A teacher surnamed Wong, in her late fifties, who came to sweep the tombs of her grandmother and uncle in Lo Wu, said: "It was very hot. There was no cool breeze. I have been sweating since I got off the train."
Feeling dehydrated, Wong said she had tried to look for drinks in vain, and had to ride to the next railway station for a beverage after visiting the graves of her ancestors.
Her 85-year-old father could only sweep one of the tombs as he was unable to walk uphill in the heat, she added.
"The worst thing was that shops in the station were all closed, and there were no vending machines. I had to get off at Sheung Shui to buy some water," she said.
Office worker Karl Siu, 33, said his hike from Wu Kau Tang to Luk Keng, in the northeastern New Territories, was unexpectedly daunting.
"There was no breeze this morning. I just sweated through my T-shirt and drank over a litre of water within the two-hour hike. I was in immediate need of a cold drink right after the trip," he said. "I have never experienced such heat on an October day."
.