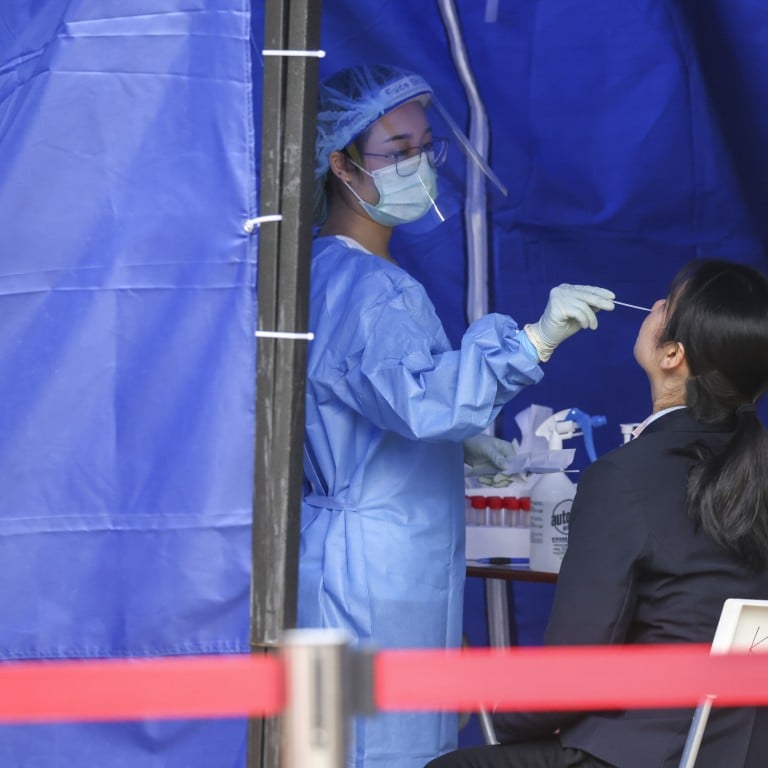 Cut-price coronavirus tests minutes from home to be made available for millions of people in Hong Kong
Government says 5 million people will be able to take advantage of cut-price tests at nearby locations
A total of 85 test centres will be available from Friday, no more than a 15 minute walk from people's homes
About 5 million Hong Kong residents will be able to take a cut-price coronavirus test inside a 15 minute walk from their homes as part of a government drive to make screening more accessible.
The cost of a polymerase chain reaction (PCR) test would be reduced from HK$240 (US$30) to HK$150, a 40 per cent cut, with results back inside 24 hours and the number of screening centres would be increased, the government announced on Thursday.
An "express service" with a price tag of HK$240 will also be on offer with results expected to be available within 12 hours.
The government said the measures were designed to provide "ample, high-quality, speedy, accessible and affordable" community testing services and help the public to get nucleic acid tests.
The two-tier service for self-paid PCR tests will be introduced later this month.
A total of 85 community Covid-19 testing spots will be in operation across the city from Friday, with most of them located near the city's MTR stations.
"It is roughly estimated that around 70 per cent of the [7.3 million] population can reach [the testing centres] within 15 minutes of walking – approximately a 1km distance – from their residence," a government spokesman said.
The price of the test service in the past was HK$240, with results available overnight.
Tests will remain free of charge for anyone subject to a compulsory testing order or those categorised as part of an eligible target group.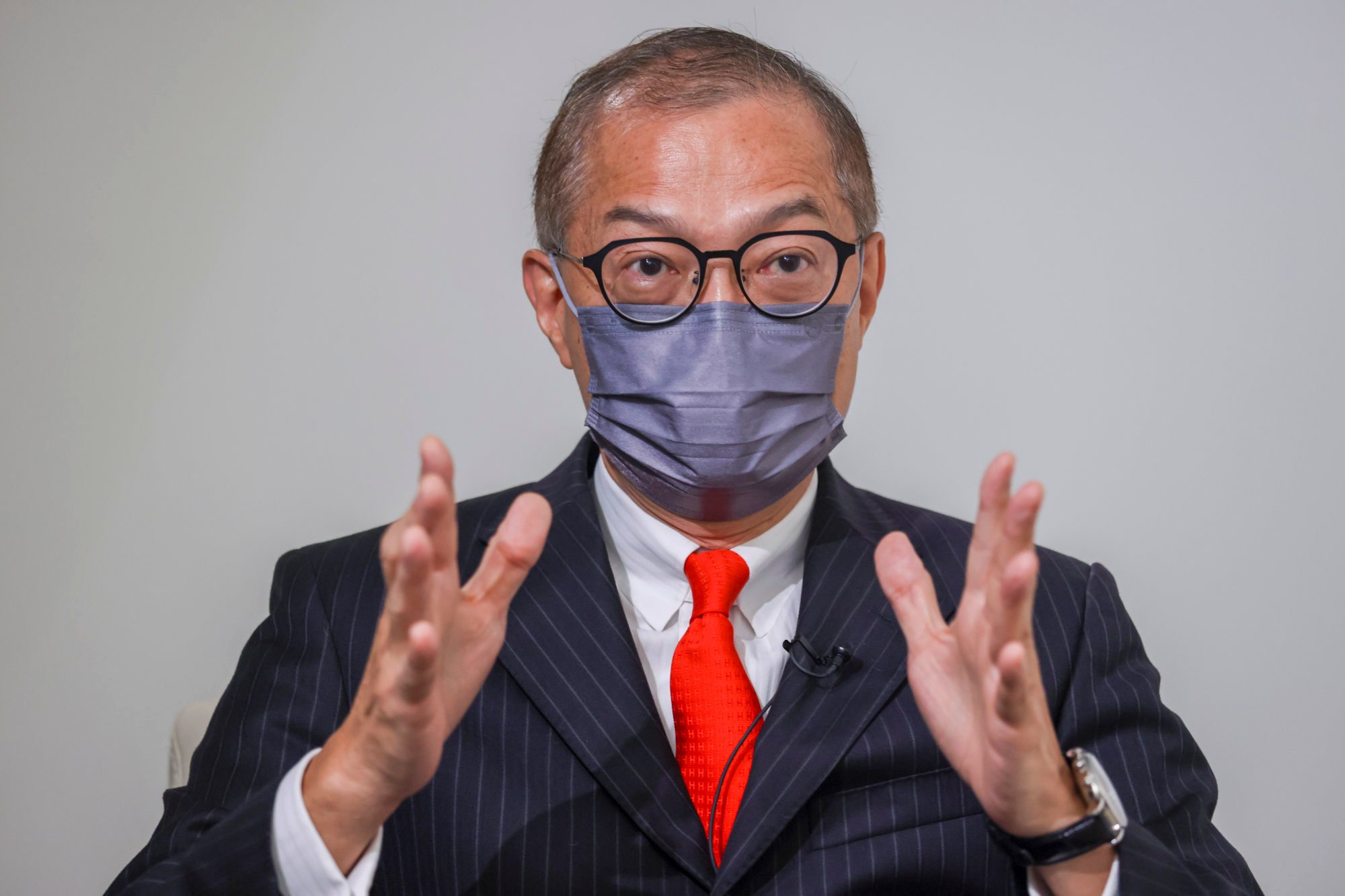 Another five contractors have also signed up to operate test centres to cope with the expected increase in demand, pushing the total number of providers to 14.
There are about 71 testing locations in operation at present, including indoor centres and outdoor stations in various districts, as well as temporary mobile specimen collection points set up to cater for people who need compulsory tests.
"With the participation of more contractors, it is conducive to the further strengthening of the local community's testing capability and ramping up of testing capacity," the spokesman said.
Secretary for Health Lo Chung-mau said in an interview with the Post in July that he hoped to see PCR tests made cheaper and that the government wanted to increase reliance on the more precise screening method to help curb the number of Covid-19 cases.
Chief Executive John Lee Ka-chiu reiterated around the same time that the city would not adopt a "lie flat" approach to anti-epidemic work and would maintain targeted methods to get the best effects at the lowest cost.
But Dr Leung Chi-chiu, a respiratory medicine specialist, questioned whether it was the best use of public money to boost PCR testing when there were signs Covid-19 was becoming an endemic disease.
"Rapid antigen tests [RATs] are widely used now and results can be available in minutes. As much as two-thirds of the new infections we detect every day do come from RATs. It is cost-effective," Leung said.
"Its sensitivity may not be as high as PCR tests. But that does not mean they are unable to detect the virus in a more efficient manner."
He said he understood that the government wanted to boost PCR tests to cater for the anticipated increase in demand after the easing of border restrictions and the prospect of more tourists, who might need to take tests after arrival in the city.
"If one day mainland China can ease the border restrictions with us, there may also be bigger demand for a self-paid test service by local people," Leung added.