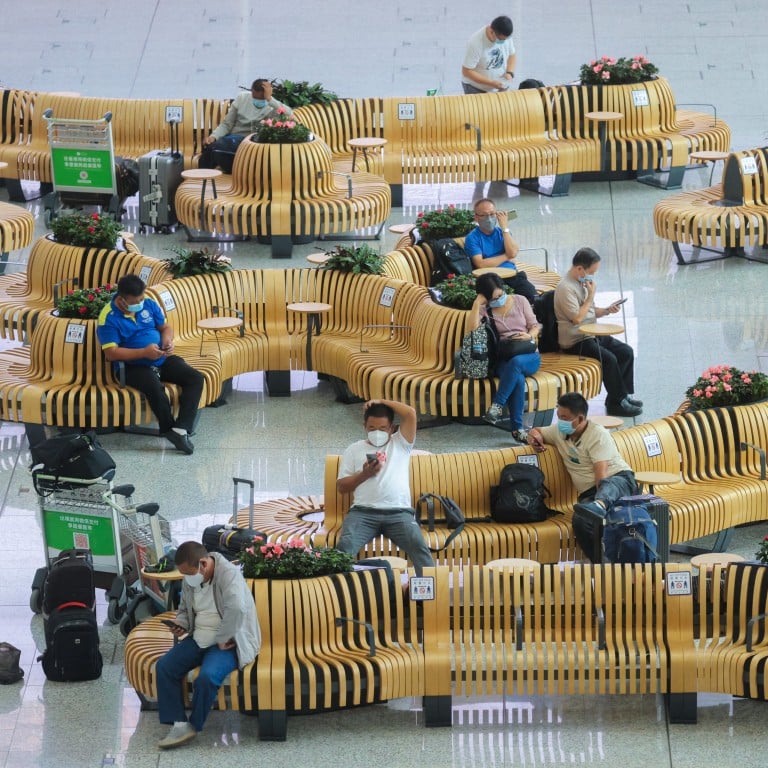 Coronavirus: Hong Kong No 2 official doubles down on '0+3' travel rule, urges caution on further easing and insists city cannot 'lie flat'
Chief Secretary Eric Chan on Sunday echoes city leader's remarks on proceeding carefully in pandemic fight
He touts benefits reaped under current system, pointing to more international events being held, and uptick in tourist inquiries at visitor centres
Hong Kong's No 2 official has insisted the current
"0+3" Covid-19 regime
requiring incoming travellers to undergo three days of home medical surveillance with limited citywide movement is the best approach for now, amid mounting pressure from the business and political sectors to further ease rules.
Chief Secretary Eric Chan Kwok-ki said on his Facebook page on Sunday that to fight the pandemic, authorities must be cautious in assessing risks, or the city's "loss would be bigger than the gains" if infections rebounded.
"Before any measures can be adjusted, the government needs to juggle factors, including public health and overall economic interest. We are committed to controlling the epidemic and avoiding any rebound, as we hope there will be no turning back on our road back to normal," he said.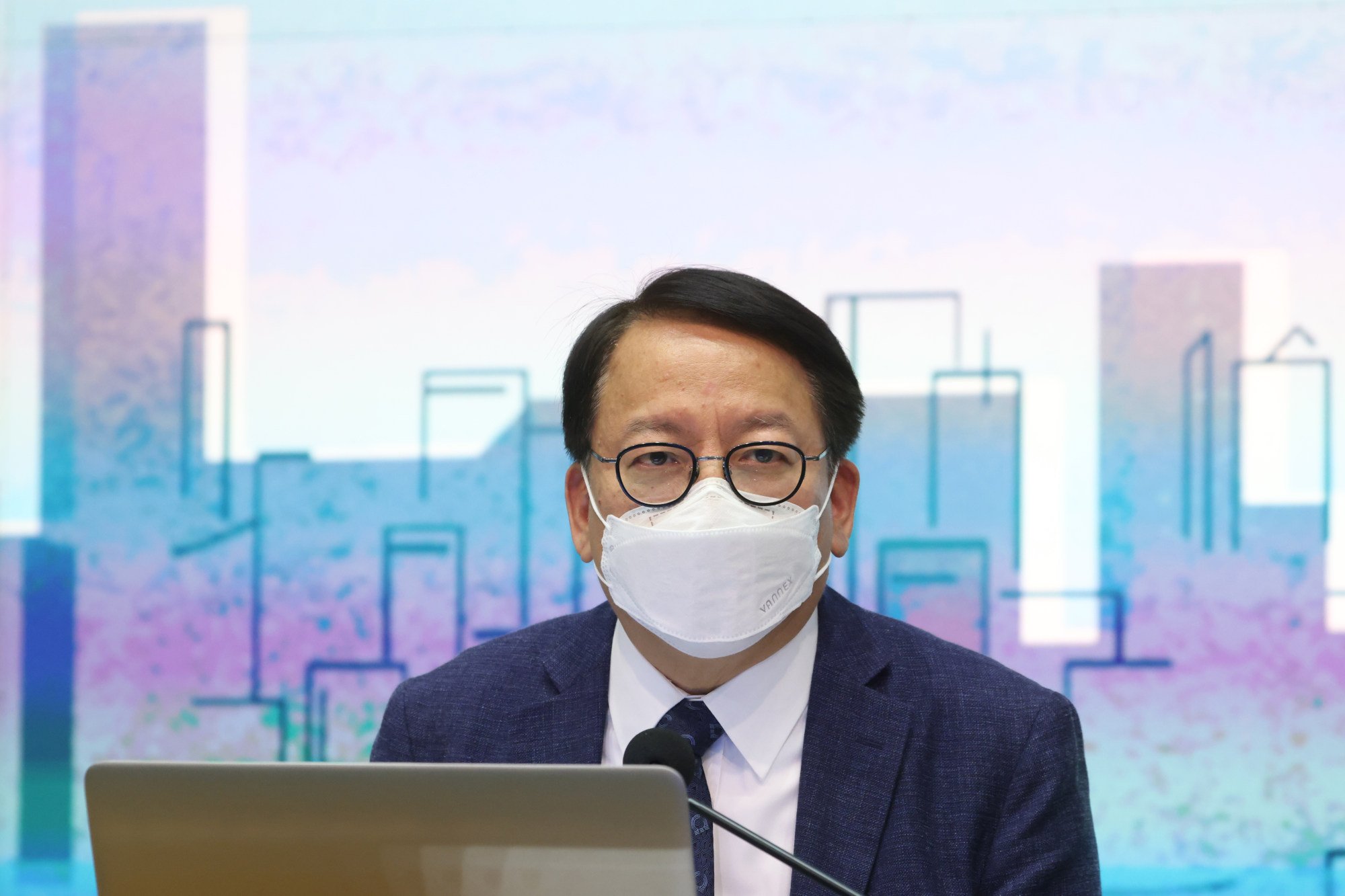 The city on Sunday recorded 4,890 new coronavirus cases, 328 of which were imported, two days after the Centre for Health Protection said daily infections had plateaued at between 3,500 and 4,500 following a steady drop from a peak of 10,586 on September 1.
Another three coronavirus-related deaths were reported, bringing the total number to 10,218. The overall number of cases was 1,801,814.
Chan weighed in on the issue a day after Chief Executive John Lee Ka-chiu
marked his 100th day
in office by striking a cautious note on pandemic control. Despite having removed hotel quarantine for overseas arrivals under the "0+3" scheme, Lee said while economic and social activities had been gaining steam, the government "cannot take things lightly".
Businesses and politicians have been piling pressure on authorities for the scheme to be relaxed to a "0+0" plan, essentially fully opening up to the world.
Chan, who was Hong Kong's immigration chief from 2011 to 2016, said he understood the business sector had high expectations for a further easing of travel rules.
Citing a mainland Chinese term for idling, Chan insisted: "The government cannot 'lie flat' … The '0+3' arrangement was an important step taken after detailed internal discussions within the government, consultation of experts' advice, analysis of different data, and deep considerations.
"I think it is the most appropriate arrangement right now. We will continue to adhere to the principles of being science-oriented and targeted, roll out appropriate measures at the appropriate time, and move forward with various sectors steadily."
Chan said that since "0+3" came into force last month, Hong Kong had been allowed more room for livelihood activities in a risk-controlled way.
"It can safeguard the city's competitiveness, and grant society the biggest socio-economic momentum possible," the chief secretary said, adding he noticed that more international sports competitions, concerts and other events were being held.
"This will help Hong Kong reboot its vibrant international image," he argued.
Chan also said that under the "0+3" arrangement, more travellers from overseas had visited the Tourism Board's various service centres. He cited a case involving a couple, from Malaysia and Guangzhou, separated by pandemic travel rules and who chose to meet in Hong Kong, as well as locals returning from family visits abroad.
The new arrangement also encouraged more Hong Kong people to travel overseas, and made it easier for foreign domestic helpers to come, Chan noted.
Separately, Dr Tony Ko Pat-sing, chief executive of the Hospital Authority, was asked in a television interview if the "0+0" approach would lead to more local infections and pressure on the public healthcare system.
Ko would only say he was concerned about the rise in imported cases since Hong Kong switched to "0+3".
"If the proportion of cases caused by a new subvariant is on the rise, the number of people who need hospital treatment could also increase," he warned, referring to his earlier comments that
Omicron BA.2.75
, a new coronavirus subvariant emerging overseas, could threaten communities in Hong Kong.
Among the local specimens tested by the health authorities between September 30 and October 6, about 1.7 per cent and 93.8 per cent respectively were related to the Omicron sub-lineages BA.2.12.1 and BA.4 or BA.5.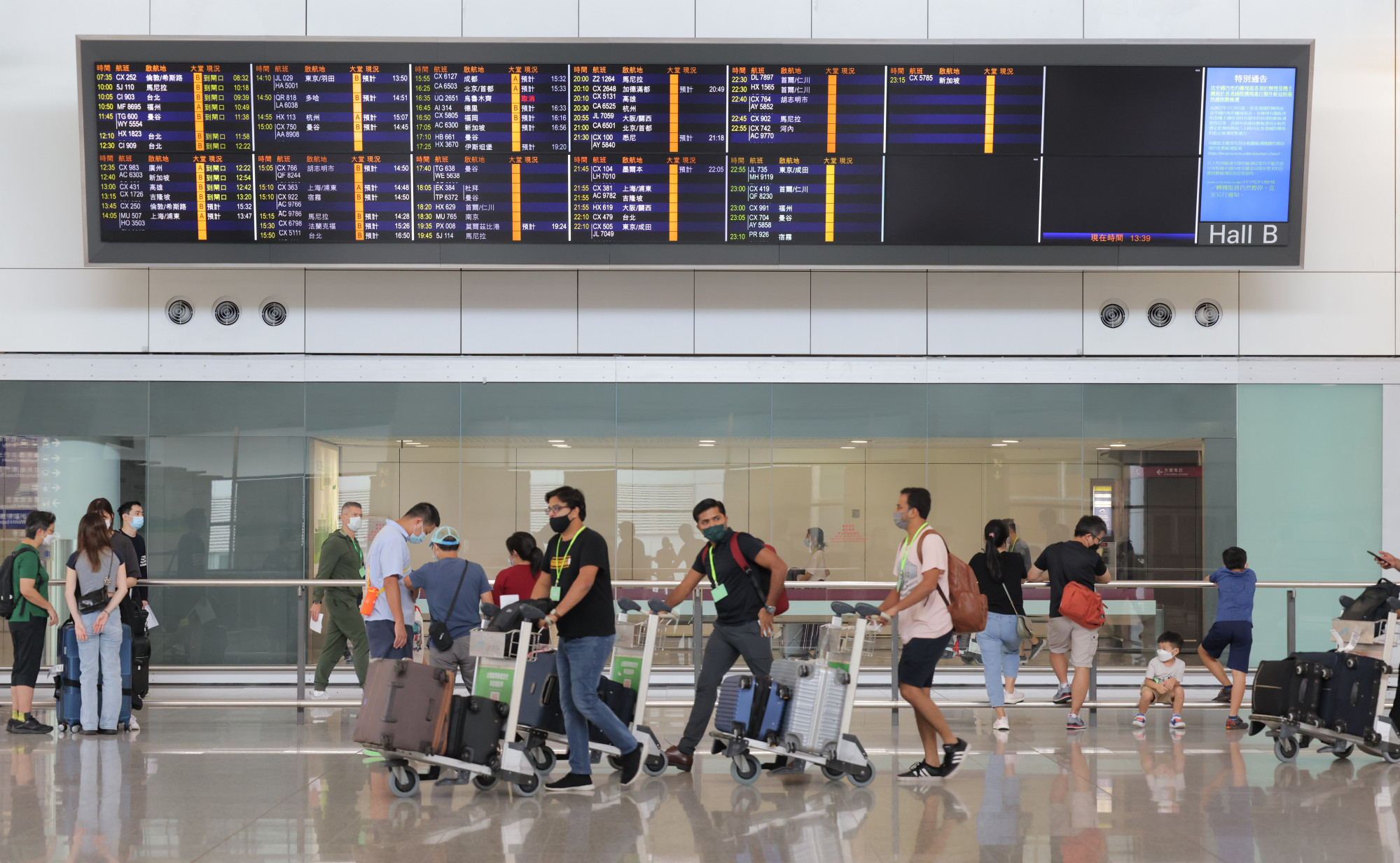 Meanwhile, the Chief Executive's Office said its communications secretary had tested positive for Covid-19. While it did not name the official, the position is held by John Tse Chun-chung, who had just received his fourth Covid-19 jab last week, according to a post on his Facebook page on Thursday.
"[The officer] wore masks and followed relevant disease prevention measures at work. He has no recent travel history and last went to work on October 7," the office said in a statement.
Chief Executive John Lee Ka-chiu took a Covid-19 rapid test and the result was negative, it added.
Tse, a former police officer who chaired the force's daily press briefings during the 2019 social unrest, joined the Security Bureau early this year as a principal assistant secretary to help fight the fifth wave of coronavirus cases.
Additional reporting by Ng Kang-chung