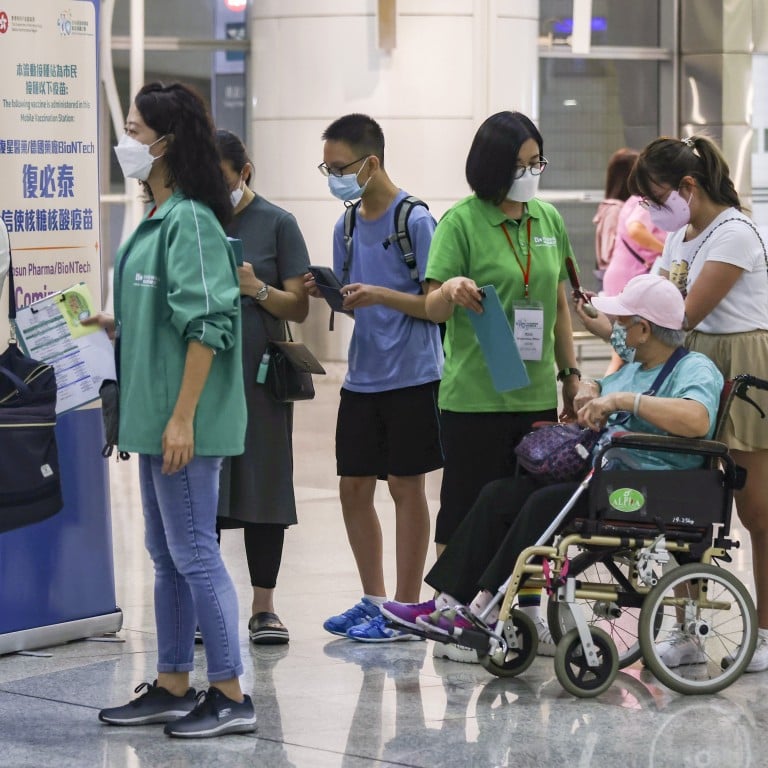 Coronavirus vaccines: Hong Kong government advisers split over buying BioNTech's second-generation booster
BioNTech's second-generation booster based on two virus strains – the original Covid-19 type and BA.4 and BA.5 lines
City records first Omicron XBB.1 subvariant, involving an imported case, but health experts caution against undue alarm
Government health advisers were on Monday divided over whether Hong Kong should buy BioNTech's Omicron-targeted coronavirus booster shot, with some saying it was more effective than the first-generation jabs, while another claimed the purchase would be a waste of resources.
Their comments came as Hong Kong recorded its first Omicron XBB.1 subvariant from an imported case, but health experts warned against undue alarm over the more transmissible strain and said no policy change was needed.
The debate over vaccine procurement came as authorities recorded the city's first Omicron XBB.1 subvariant infection, involving an arrival, but health experts on Monday cautioned against undue alarm and said no change in policy was needed.
The government said on Sunday was examining an application from Germany's BioNTech to make the booster shot available. The request would then be handed over to the 11-member advisory panel on Covid-19 vaccines, chaired by government adviser Professor Wallace Lau Chak-sing, for review.
Professor Ivan Hung Fan-ngai, a top infectious disease expert and a member of the advisory panel, said authorities should introduce the new booster shot against the dominant BA.4 and BA.5 Omicron strains.
"Same as with influenza, even though the variant used to develop the vaccine may not be entirely the same as the prevalent strain, the jab can still boost immunity," he told a radio programme.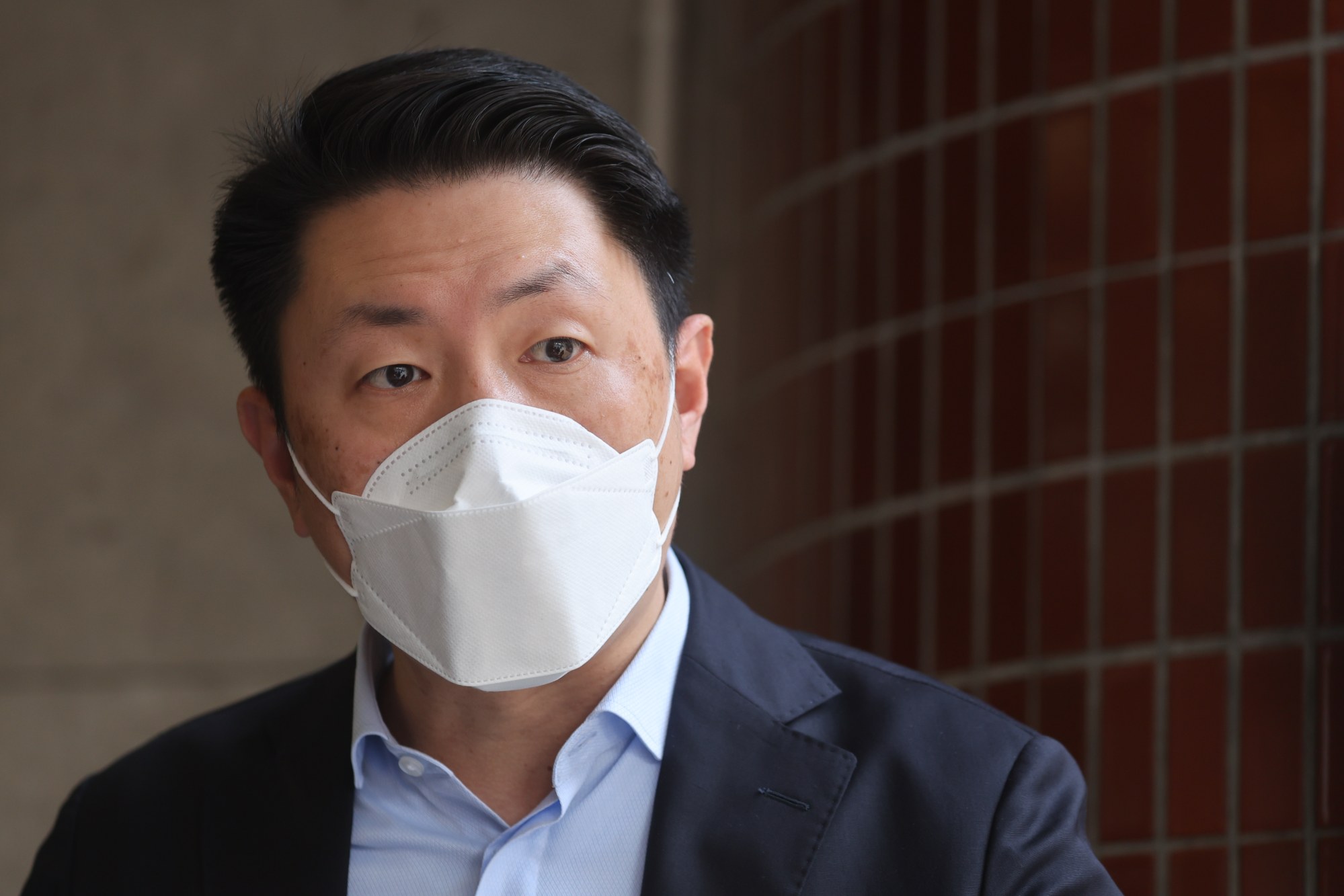 BioNTech's second-generation booster contains a bivalent formulation, meaning it is based on two virus strains – the original Covid-19 type, as well as the BA.4 and BA.5 lines, while a monovalent vaccine is only based on one strain.
Citing preliminary data from the United States, Hung said that even if the vaccine, whether monovalent or bivalent, was developed using the BA.1 Omicron strain, it would still be more effective against subvariants such as BA. 2, BA.4 and BA.5 than the first-generation drug, which was based on the original Covid-19 strain.
Omicron subvariants BA.4 and BA.5 are at present the dominant strains in Hong Kong, accounting for 93.8 per cent of samples tested by health authorities.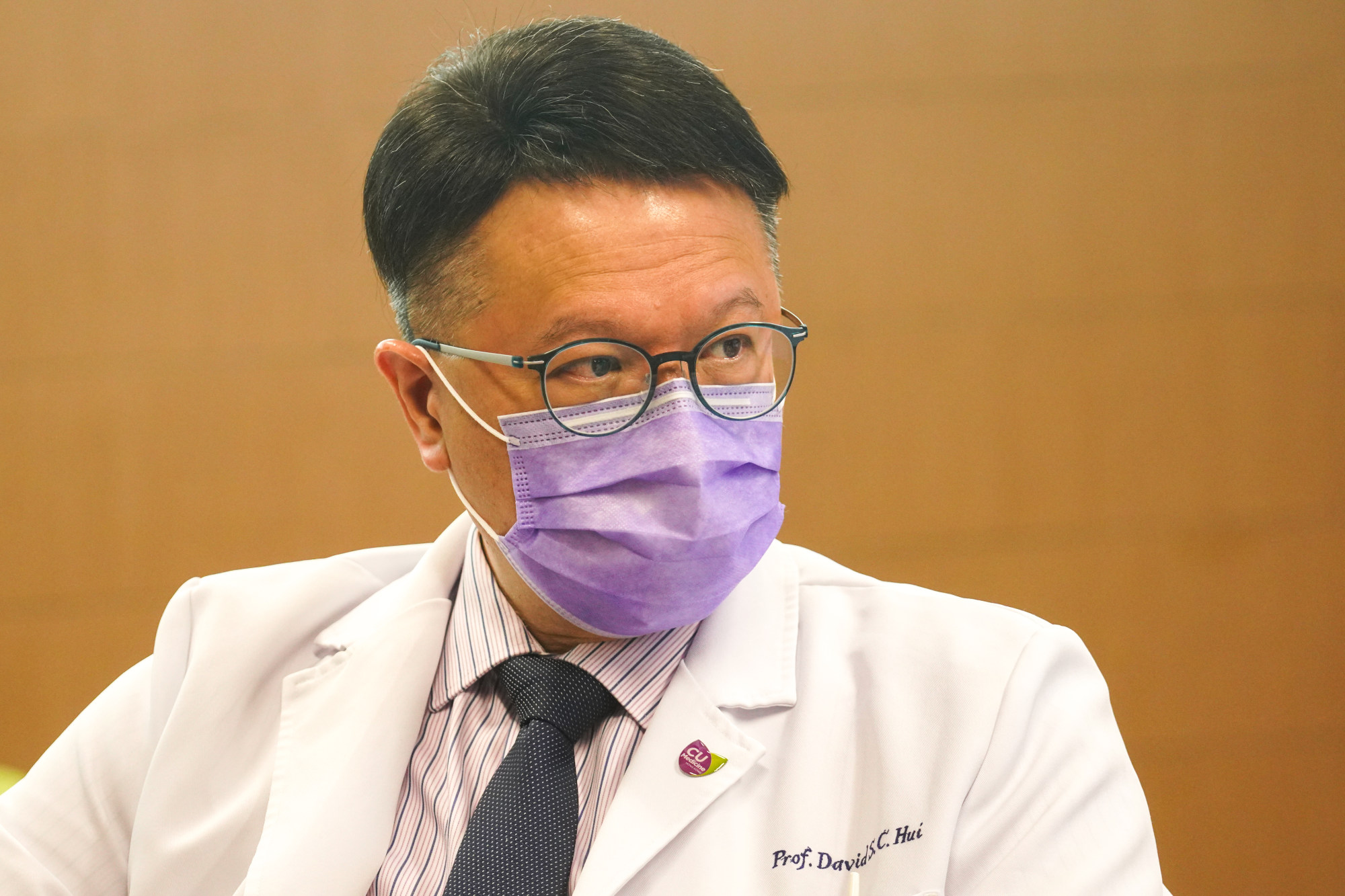 Professor David Hui Shu-cheong, also a member of Wallace Lau's vaccine advisory panel, agreed with the call to acquire the new booster jab.
He cited the World Health Organization, which had recommended that governments purchase "a broad range" of vaccines that target different variants to give themselves "a plurality of options" when formulating inoculation policies.
Their comments were contrary to fellow member Professor Lau Yu-lung, who on Sunday said such a move would be a waste of resources and untimely, as data proved that vaccines currently available could prevent serious symptoms and death.
Lau added the new booster might become outdated as a couple of imported cases involving another new variant BA. 2.75 had been recorded in Hong Kong.
The Centre for Health Protection on Monday reported the first imported XBB.1 strain from a 50-year-old woman who arrived in the city on September 25 from the United States. The strain was also previously reported in Singapore and India.
But Hui said the latest strain was "just another Omicron variant but with high transmission potential", while there was currently not much clinical data on it.
"Variants emerge all the time. No need to worry if vaccination rates [are] high," he said.
Respiratory medicine specialist Dr Leung Chi-chiu also said there was no cause to panic, as there was no evidence of a community spread yet.
"When travel resumes after we drop quarantine, import of emerging variants is what we should expect. No need to change [policies] until there is an actual danger signal in the real world," he said.
Hong Kong on Monday logged 4,874 Covid-19 infections, 396 of which were imported. There were 10 more virus-linked deaths reported. The city's Covid-19 tally stands at 1,806,688 infections and 10,228 fatalities.
Meanwhile, Hung said that while the Omicron subvariant BA. 2.75 might replace BA.4 and BA.5 and become the prevalent strain, most infections were mild or asymptomatic.
"[BA. 2.75] may be more transmissive than BA.5 and have a much stronger immune escape ability," he said. "But the public need not be too worried. Evidence showed that BA. 2.75 and BA.5 have similar severity, causing mostly mild or asymptomatic cases."
He added that with wide vaccination coverage and most of the population having been infected, the city had a high hybrid immunity against the subvariant.
Hung said studies showed that BA. 2.75 was resistant to Evusheld, an antibody injection drug currently available in the city's hospitals, which lowered its efficacy, while antiviral drugs remained effective against the subvariant.
University of Hong Kong microbiologist Dr Ho Pak-leung said, although Singapore had recently been facing a rebound in infections triggered by BA. 2.75, its risks of severe symptoms and deaths remained low.
Even if Hong Kong's caseload bounced back because of the import of the subvariant, he added, there was no need to be concerned.
Separately, the authorities were planning to give people whose Covid-19 vaccine exemption certificates were revoked a temporary exemption if they started to get the course of injections.
In a statement on Monday, a government spokesman said the new certificate would allow the individuals entry to places that require mandatory vaccine pass checks before they could meet the requirements.
A total of six doctors were arrested last month on suspicion of giving exemption letters without complying with the guidelines or conducting proper medical diagnoses. A seventh practitioner is wanted by police.
More than 20,000 exemption certificates were issued by the seven doctors, preliminary investigations found, accounting for more than half of all letters at present being used.
The documents will be invalidated from October 12.