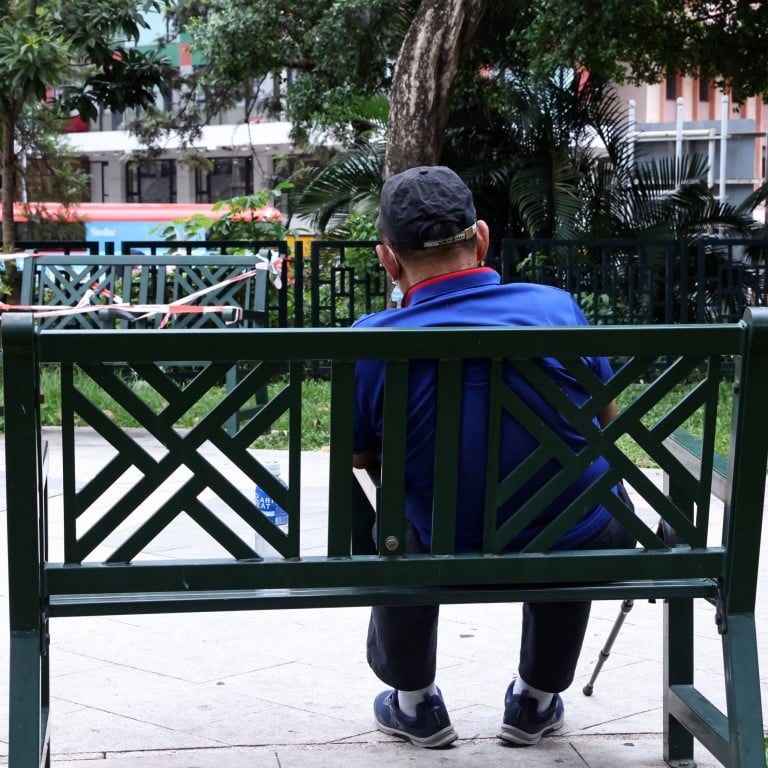 Coronavirus: almost one-third of elderly in Hong Kong felt lonely during fifth wave, survey finds, with some reporting worsening mental well-being
Study by University of Hong Kong shows 29 per cent of respondents aged 60 and above reported feelings of loneliness during fifth wave
Researchers call on community to proactively support elderly as data shows mental well-being of seniors has worsened from two years ago
Almost a third of elderly residents in Hong Kong have said they felt lonely during the city's fifth coronavirus wave, a survey has found, with some also reporting a decline in their mental well-being as the pandemic heads into its third year.
The study, which was conducted by researchers at the University of Hong Kong (HKU) and released on Monday, urged the family and friends of elderly residents, as well as the wider community, to provide "active care" to help seniors deal with emotional distress.
Kwok Wai-wai, a project manager at HKU's department of social work and social administration who co-led the study, explained that rather than waiting for elderly residents to seek help, those around them needed to be proactive and make the first move.
"The fifth wave had more impact on older adults, probably because at the time, lots of news was about them being infected and the rising death rate, which placed lots of pressure on older adults," said Kwok, who is also a senior clinical psychologist.
Government data released on Sunday showed that over 8,700 of the city's more than 10,000 Covid-related deaths were among those aged 70 years and above. Members of the same age group also accounted for 70 per cent of all hospitalised coronavirus patients during the fifth wave.
"They were also worried that if they had been infected, there would have been an impact on their family and other neighbours," Kwok said.
As part of the study, researchers worked with 29 social welfare charities to interview 4,921 residents aged 60 and above between April and June. Some 34 per cent of respondents were 80 and above, while more than 70 per cent of those involved in the survey were women.
According to the survey, 29 per cent of respondents said they felt lonely during the fifth wave, which began in December of last year. Some 30 per cent of interviewees also told researchers they lived alone, while 65 per cent had never contracted Covid-19.
Meanwhile, a comparison of data between the research team's recent survey and a previous HKU study of 8,163 people in 2020 showed mental health conditions had worsened between this year and the start of the pandemic two years ago.
This year's study found some 14 per cent and 12 per cent of interviewees showed signs of depression and anxiety, respectively, while only 8.4 per cent and 7.4 per cent were placed in the same categories in 2020.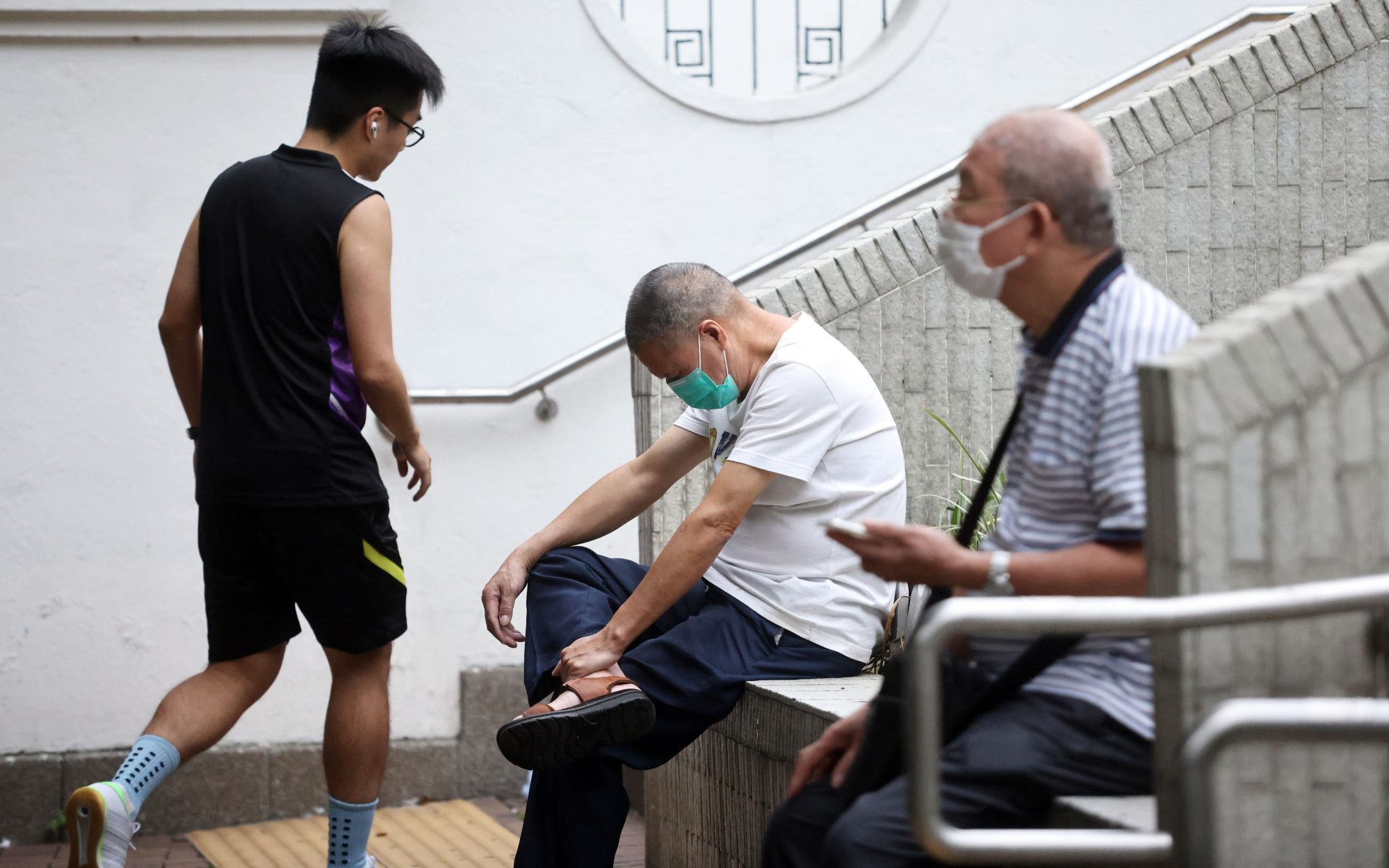 Researchers at HKU attributed the decline to the ongoing suspension of community services and at-home healthcare throughout the pandemic, which had prevented elderly residents from taking part in face-to-face activities or developing interpersonal relationships.
"Elder people are much more geographically bound. That means they need to depend on their immediate environment to solve their challenges," ‪said Professor Terry Lum Yat-sang, a project director at the university who also helmed this year's study.
"For example, they are less likely to use online purchases for groceries, and they have to go down to wet markets or supermarkets. They are also not used to communicating by using electronic devices, so they need more face-to-face contact with their family members."
The researchers also called for authorities to provide more services and activities that met the physical and psychological needs of elderly residents, while also increasing the coverage of community centres for seniors across the city.
"Active care from friends and neighbours can reduce older adults' feelings of loneliness and swiftly connect individuals in need with appropriate social services, serving as an essential protection for older people in the community," Kwok said.
A Social Welfare Department spokesman said it attached "great importance" to the public's mental health during the pandemic and that it would continue to work with other departments to promote psychiatric well-being.
"Amid the epidemic, the various subsidised welfare services of the Social Welfare Department … have maintained services while continuing to provide support to people with service needs through means such as phone calls, teletherapy and video communication," the spokesman said.
"Instances of such support include individual and group counselling, psychological treatments, public education via various media platforms and talks."