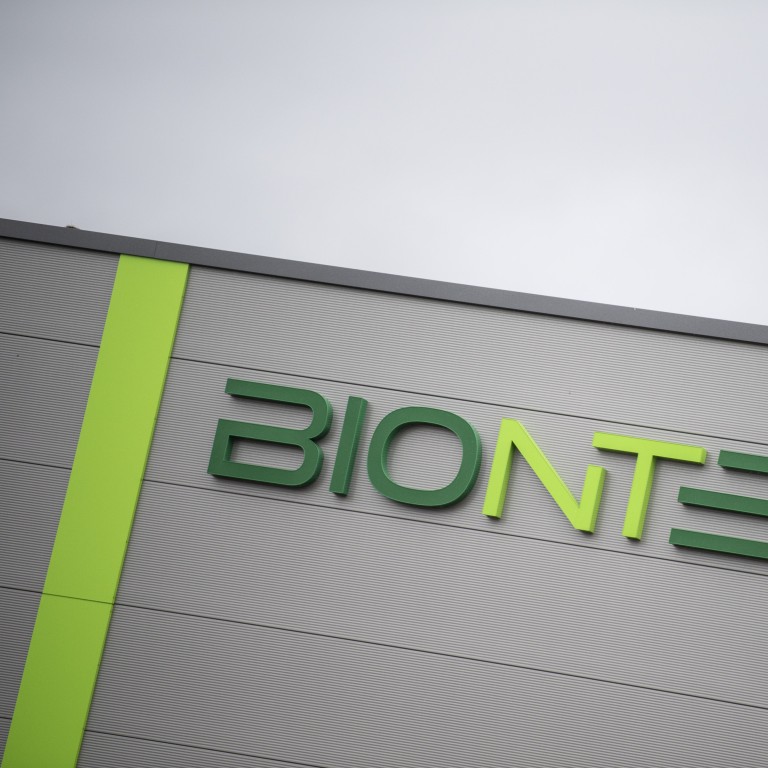 Explainer

|
Straight to the point: the Post examines second-generation coronavirus jabs that could be used in Hong Kong
City officials examining application for approval of second-generation BioNTech coronavirus vaccine designed to target Omicron variant
Government's advisory panel to review the jab application on Thursday
Hong Kong health officials confirmed this week that they are vetting an application from pharmaceutical company BioNTech for approval of its second-generation coronavirus booster jab targeting the Omicron variant.
A government spokesman on Sunday said officials had received an application from the German company for use of a bivalent booster dose against the BA.4 and BA.5 Omicron strains in Hong Kong, which are the city's dominant strains at present, accounting for more than 90 per cent of samples tested by health authorities.
The advisory panel on Covid-19 vaccines is expected to review the application on Thursday.
The Post takes a look at the new vaccines.
1. How are the second-generation jabs different from the vaccines available at present?
The first-generation coronavirus shots in Hong Kong, supplied by Germany's BioNTech and Chinese drug maker Sinovac, are based on the original coronavirus strain.
Second-generation vaccines refer to those that target new and emerging variants of the coronavirus. Further down the line are third-generation vaccines that scientists hope will be capable of dealing with a large number of variants, or even multiple coronaviruses.
BioNTech's second-generation booster contains a bivalent formulation, meaning it is based on two virus strains – the original coronavirus type, as well as the BA.4 and BA.5 lines.
2. Can the second-generation jabs provide a higher level of protection?
Information released by Pfizer and BioNTech in June showed that two Omicron-adapted vaccine candidates – one monovalent and the other bivalent – elicited a substantially higher immune response against Omicron BA.1 compared with the companies' present Covid-19 vaccine.
The Omicron-adapted monovalent candidate given as a fourth booster dose elicited a 13.5 and 19.6-fold increase in neutralising geometric titres against Omicron BA.1 at 30µg and 60µg dose levels, while the bivalent vaccine candidate exhibited a 9.1- and 10.9-fold increase.
Professor Ivan Hung Fan-ngai, an infectious disease expert and a member of the government's advisory panel, said the second-generation shot would provide better protection against new subvariants than earlier versions.
"The vaccine is made using Omicron subvariants, which is definitely more similar to the current prevalent subvariants," he said.
"With higher similarity, the vaccine's ability to create neutralising antibodies and the protection it provides will be greater than the vaccine based on the original virus strain."
He added that although no existing coronavirus vaccines could prevent infections, jabs would still protect recipients from serious Covid-19 symptoms and death.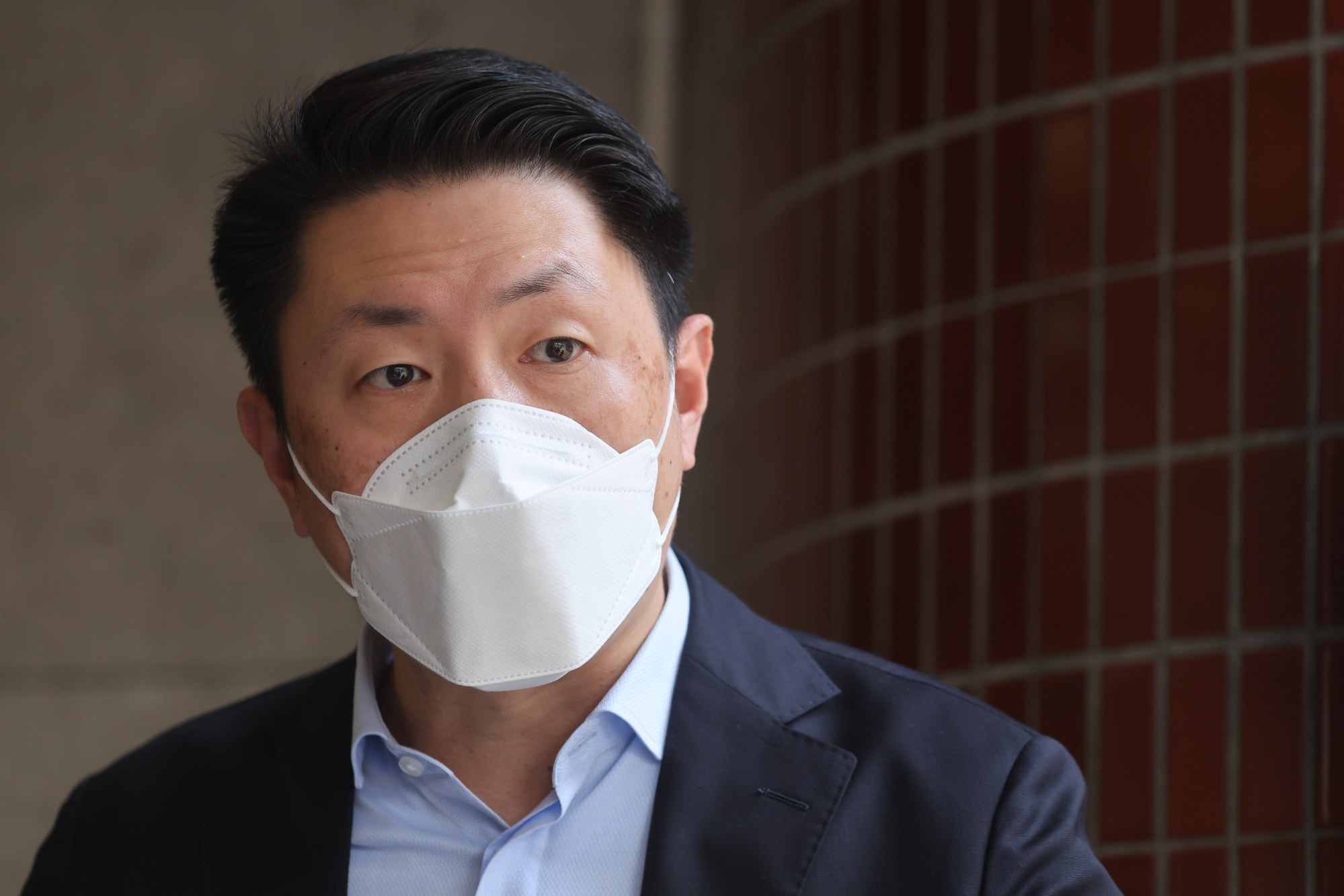 3. Should Hong Kong introduce the second-generation vaccines?
Government health advisers are divided over whether the city should buy BioNTech's Omicron-targeted coronavirus booster shot, with some saying it was more effective than the first-generation jabs. But another claimed the purchase would be a waste of resources.
Hung said the authorities should introduce the new booster shot against the city's dominant BA.4 and BA.5 Omicron strains.
Hung, who quoted preliminary research from the United States, said that, even if the vaccine was developed using the BA.1 Omicron strain, it would still be more effective against subvariants such as BA.2, BA.4 and BA.5 than the first-generation drug, which was based on the original coronavirus strain.
Professor David Hui Shu-cheong, also a member of the vaccine advisory panel, agreed with the call to introduce the new booster jab.
He highlighted World Health Organization advice, which recommended that governments should buy "a broad range" of vaccines designed to target different variants to give themselves "a plurality of options" when formulating inoculation policies.
But their comments were at odds with fellow panel member Professor Lau Yu-lung, who said such a move would be a waste of resources and untimely, as statistics proved that already-available vaccines could prevent serious symptoms and death.
Lau added the new booster might also become outdated as a couple of imported cases involving another new variant, BA.2.75, had been recorded in Hong Kong.
He also expressed concerns that the acquisition of the bivalent vaccine would shift the focus of society, and make some people more hesitant to get a shot.
4. Which other pharmaceutical companies have been developing the second-generation jabs?
The Post reported in June that American pharmaceutical company Moderna was also seeking regulatory approval from the authorities to offer the city's first Omicron-targeted coronavirus vaccine and had promised to supply at least 8 million doses to cover all residents from as early as the fourth quarter of this year.
Chinese firm Sinopharm, which uses the inactivated vaccine technology, in May partnered with the University of Hong Kong and began its phase 2/3 clinical trials in the city for its Omicron-fighting vaccine. Sinovac has also started similar trials locally.
5. What places have approved the use of the second-generation jabs?
Health authorities in Britain approved an updated version of the coronavirus vaccine made by Moderna that targets the original virus strain and Omicron for adult booster doses in August after the jab was found to meet the regulator's standards of safety, quality and effectiveness.
The US Food and Drug Administration, also in August, authorised bivalent formulations of vaccines by Moderna and Pfizer-BioNTech for use as a single booster dose at least two months after primary or booster vaccination.
Canadian health authorities on September 1 also authorised an adapted version of the Moderna vaccine for use as a booster dose in people aged 18 or older.
The advisory committee on immunisation practices in Taiwan on September 5 approved the use of Moderna's second-generation Covid-19 vaccine as a booster shot for people at high risk of infection or severe symptoms.
The vaccine was recommended for elderly people aged 65 and older and those aged 18 and above with compromised immune systems. Others at high risk of infection, such as frontline medical workers and airport and port employees, were also recommended to take the jab.